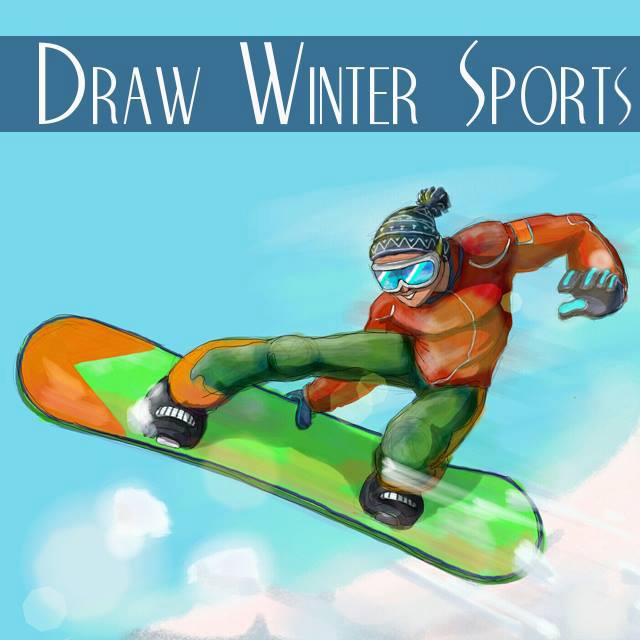 With winter cold comes winter fun, so we have decided to celebrate the season with the Winter Sports Drawing Challenge. Use PicsArt Drawing Tools to draw your very favorite winter sport!
It's icy and snowy, a glimmering environment ready for all kinds of exciting opportunities for athletes and hobbyists alike. Ice-skating, skiing, snowboarding, luging… these are just some of the activities that have many of us celebrating when the temperature drops.
Bring your favorite winter sport to life with your art, and enter it into this week's challenge!
Submission Rules & Deadlines
All drawings must be submitted between 9:00 AM (PST) on Saturday, Jan 18th and 3:00 PM (PST) on Sunday, Jan 19th.
To Submit your drawings wait for the tag which will be announced this Saturday at 9:00 AM (PST) on Facebook, Google+ and Twitter. You can also submit them directly in the "Contest" section of the app once submission begins.
How to Vote for the Contest
Voting will begin as soon as submissions start at 9:00 AM (PST) on Saturday, and will last until 3:00 PM (PST) on Monday, Jan 20th.
You can vote for your favorite images in the "Contests" section of the app or by visiting the "Contests" section of our website.
Non-Original Artwork Will be Rejected!
All submissions must be original drawings created by users using only the PicsArt App drawing tools.
Users CANNOT copy images from our clipart files, other users, or the Internet. Images that don't meet the requirements above will be removed, to ensure fair voting opportunities for authentic drawings! Thank you.