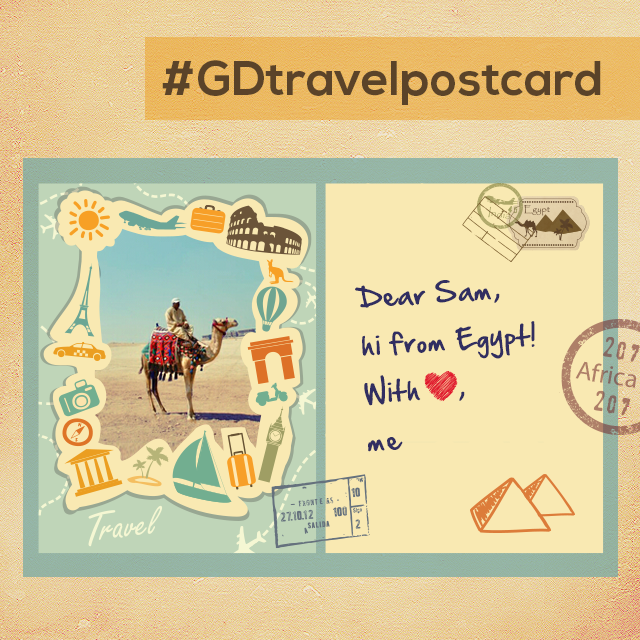 For the Graphic Design Contest this week, we want our users to design their very own Travel PostCards. Combine photography, drawing tools, text, and effects to create a postcard that captures the essence of its location, and makes the receiver long to hop on a plane and fly over to see the real thing.
Postcards have long been a staple of traveling. They are the modern version of a message in a bottle, a brief note sent across thousands of miles of fields, mountains, and sea, with a window into a far and distant land. Travel Postcards should be beautiful, and more importantly they should capture something special about the land they portray that inspires dreams in the person receiving them. To make sure your postcard is complete, don't forget to add a tag line of text. Keep it short and sweet: a single sentence that says everything that needs to be said.
Find a photo from your own travels or of your hometown, and use PicsArt to create the ultimate travel postcard.
How to Participate
To enter your design into the competition, tag it with #GDtravelpostcard or submit it in the 'Contest' section of our website. You can only submit a maximum of two designs in the Contest.
All entries must be submitted by Wednesday, July 31, at midnight San Francisco time.
How to Vote
You can vote for your favorite postcard designs in the "Contests" section of the app on your mobile device or by visiting the "Contests" section on our website.
Voting starts immediately and extends an extra day after the closing of submissions until midnight on Thursday, August 1. This gives late entries a full extra day to collect votes.
Contest Winners
The top 10 designs that have accrued the most votes by midnight on Thursday (San Francisco time) will be the #GDtravelpostcard contest winners.