It is no secret that throughout history, women have been muses for some of the most talented and renowned artists. It is also no secret that throughout that same history, women have been more than muses, forging new frontiers and creating their own art. What is exceptional is that it is only in the past few decades that women have finally been recognized for being on the flip side of this muse-and-artist relationship, and recognized as being legitimately great at it (truly, it is only in this last decade that women photographers and artists have finally been able to create the "usual" that John Stuart Mill referenced when he wrote "Everything which is usual appears natural" — a concept even further developed by Linda Nochlin in "Why Have There Been No Great Women Artists?"). What is revitalizing is seeing these women-muses through the eyes of their sisters. Which is exactly what makes Lisa Leone's series, aptly titled "Woman," so thoroughly refreshing.
As Lisa explains, "When I started as a cinematographer, I could count the amount of women on my hand shooting. There isn't a strangeness anymore. There isn't a shock, it's great."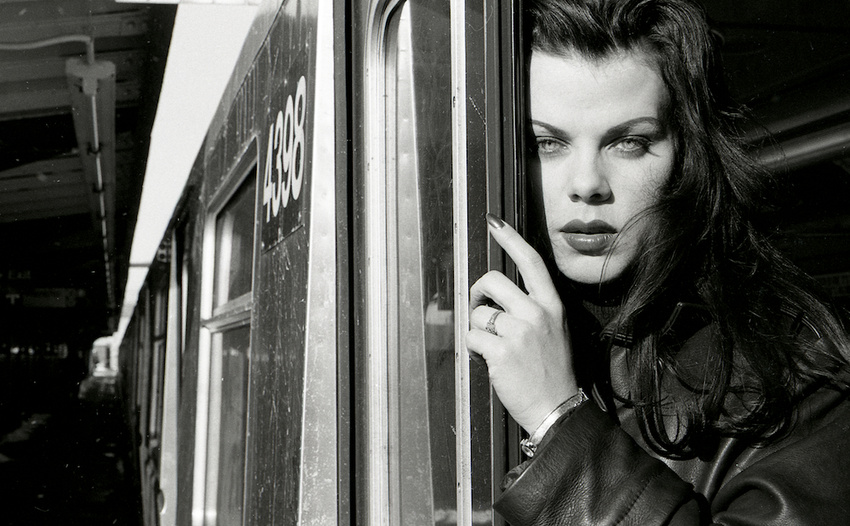 The Bronx-born photographer and filmmaker grew up in the age of 80s hip-hop. While attending the High School of Art + Design, she starting shooting her friends, and eventually was asked by the break dancing group Rock Steady to take some pre-tour photos. This led to Lisa taking photos of artists like Snoop Dogg, Fab 5 Freddy, Big Daddy Kane, and more (which led to her most recent book, "HERE I AM"). Her work was talked about as intimate, raw and beautiful.
But it was when she started taking photos of women artists that she really felt an energy and a drive to "reveal all of their inner beauty." She says, "I was always excited when I could go shoot Yo-Yo or when I got to shoot Queen Latifah. I loved all the dancing. Whenever there was a woman, I was really excited to shoot them."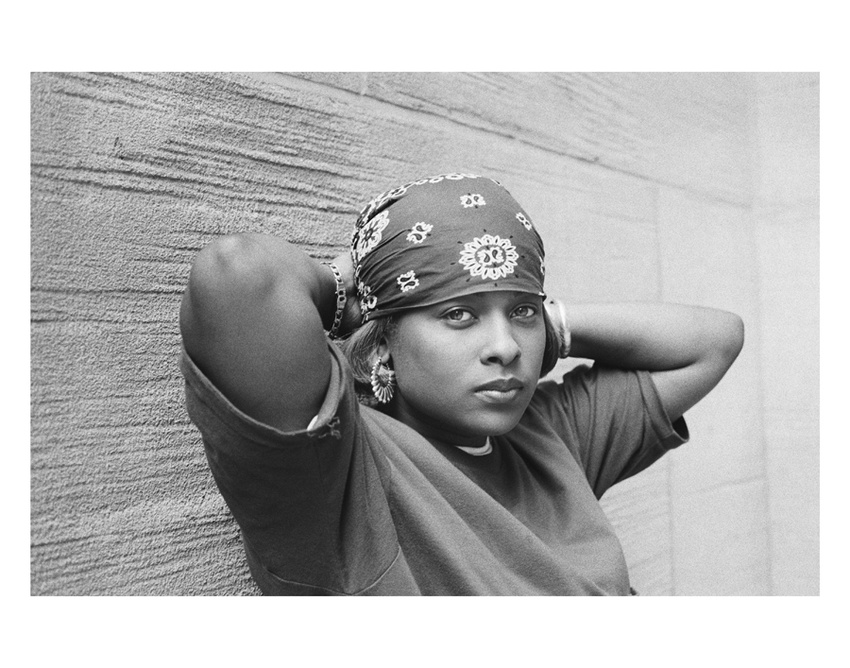 Years later she got the opportunity to start shooting women more frequently. Working with Joan Scheckel, a producer, director, writer, photographer and teacher, Lisa found her muse for her "Woman" series. "Joan asked me to take some photos of her. I thought it would be like an hour-long shoot and I ended up photographing her for six hours. The imagery just exploded."
After that, she recalls "there were all these other women around me who were so powerful and doing amazing things. So I started asking them if I could photograph them." What she found was that besides being inspired to shoot them, she also felt inspired by their reactions to being shot. "They were like 'Oh my god, I never saw myself like that' or 'I didn't know I was beautiful' and that was touching. I got interested in capturing that. It's just the woman and myself."

Lisa explains that she didn't want to do "the typical portrait" and that as a society we are too "focused on this cursory beauty." She wanted something else. "These shoots were interesting for me. I was really getting to the essence of their beauty. I was trying to bring that inner beauty outside. It shouldn't just be about the facade. We're complex creatures."
While women should be celebrated every day, since International Women's Day is this week, we wanted to share some of Lisa Leone's "Woman" photos along with some of her stories. We hope you're as inspired as we are to celebrate women — the artists and the muses. And to those of you who are aspiring women photographers, Lisa Leone currently works for the National YoungArts Foundation, an amazing organization that supports emerging artists 15-18 years old with master class experiences, cash awards and the opportunity to become a U.S. Presidential Scholar in the Arts (deadline to apply is October 2016).

If you're aspiring and not 15-18 years old, she still has some great advice for you: "Be fearless. If there is an instinct you have, go for it. Usually it's right. By training yourself to be very open to feeling, and subtle energies, you will know what is going on inside your own self."
Red Skirt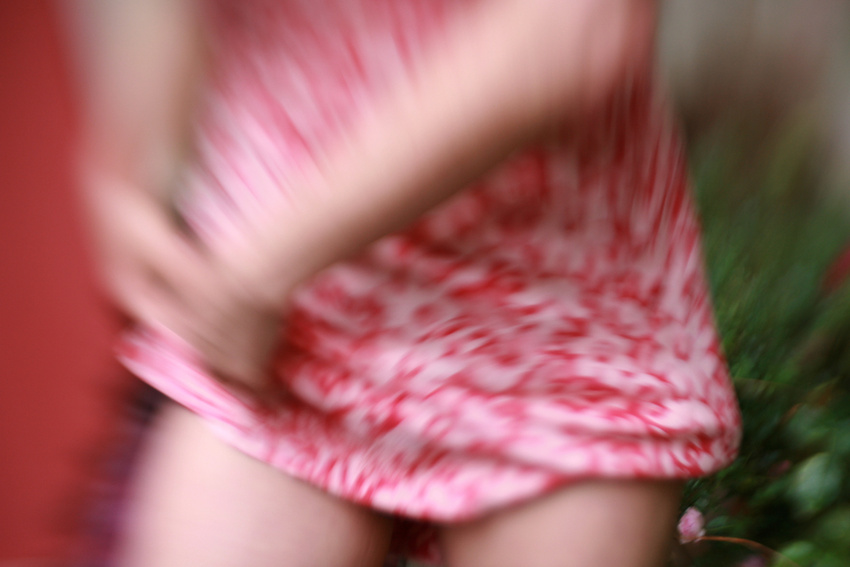 "This is from my session with Joan Scheckel, who has been my teacher and now collaborator. This was the first session that ignited the project. Joan needed shots of herself and what was supposed to be a half hour session turned into six hours…we went straight into the night. These photos are very special to me…Joan and I have worked together for so long, we can really feel each other."
Joan Scheckel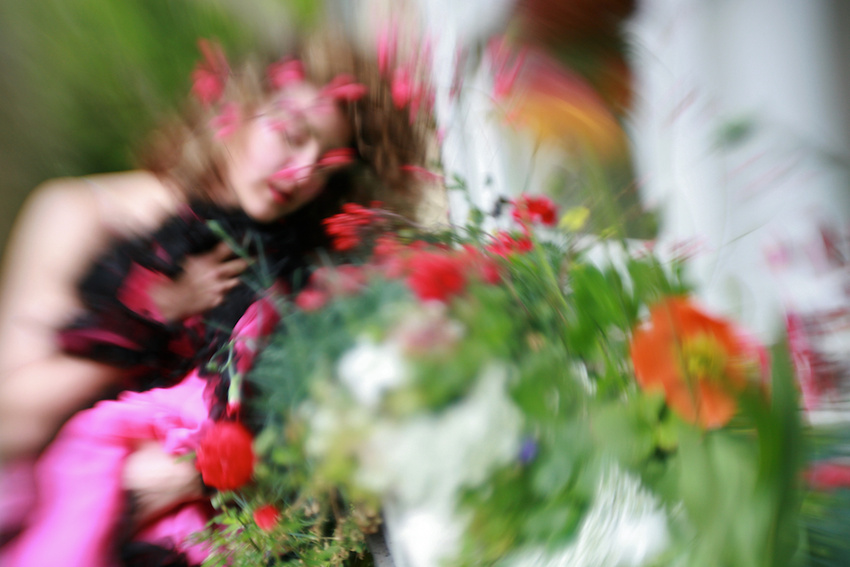 "This is from the same session with Joan. I wanted to capture her raw beauty…the essence of her, not just a pretty picture. She is a magical force!"
Ileana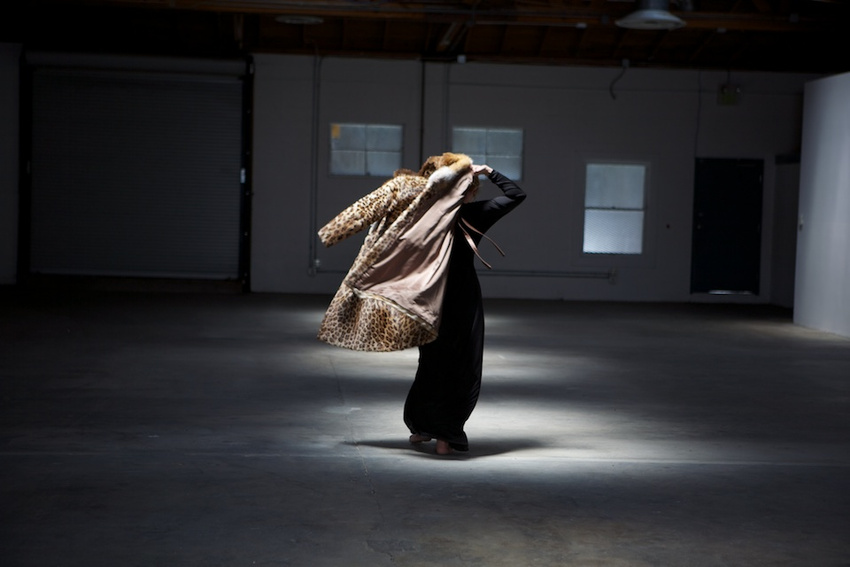 "This is from a shoot I did with one of my oldest friends, Ileana. She's had two kids and is always running around. I wanted to bring her back to a time when she was feeling glamorous and sexy (she got any guy when we were young, amazing to watch!). I remember after the shoot, she looked at the photos and said surprisingly, 'oh, I look good.' That was it for me…I was so happy to hear those words come out of her mouth. She saw herself!"
Marisa Tomei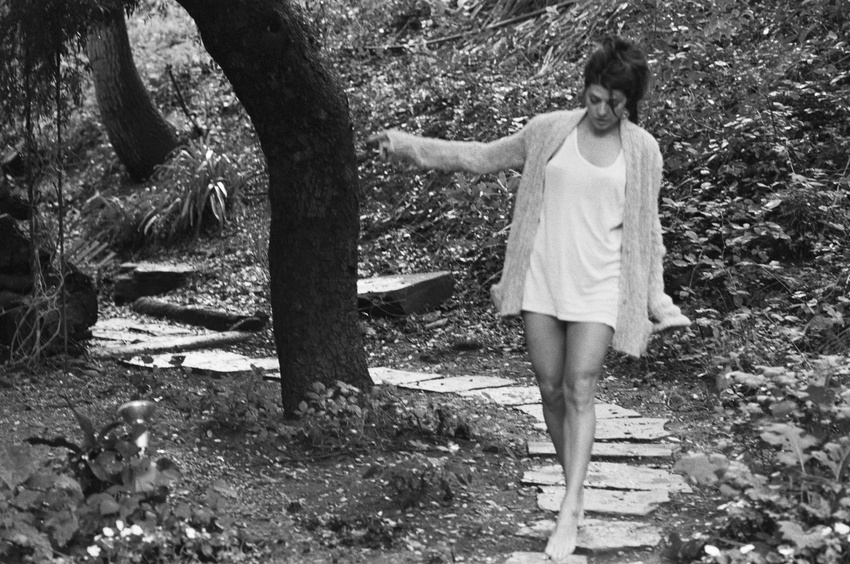 "Marisa does not like to be photographed, even by me, someone who is like her sister. She asked me to shoot her for a magazine spread, so I brought her to Ileana's backyard… quiet and private. Since she's so at home in nature, I asked her to walk up and down that path. I love this photo because I can feel how her connection to the earth is both so delicate and strong."
YoYo, MC Lyte, Brandy, Latifah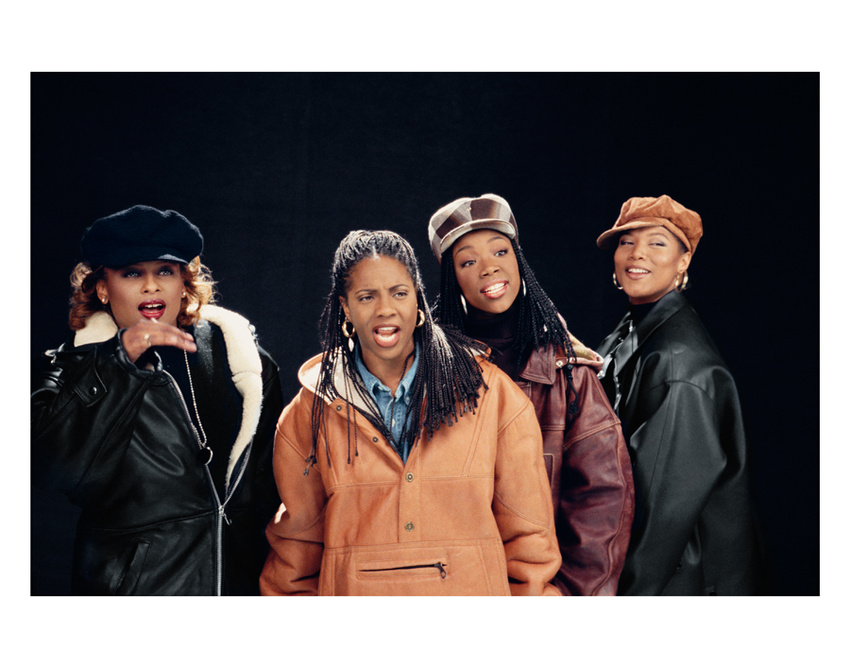 "This was on the set of a Brandy music video. When you walked onto the set, it was so charged with positive female, empowered energy… it was great. The women were having a great time together, laughing and joking around… you can feel it. I also love those 1990s non-sexual outfits!"
How will you celebrate women this week? Show us how you capture your muses and favorite women in PicsArt with the hashtag #Women.

And be sure to check out more of Lisa's work at www.thereallisaleone.com.