When people think of Peru, what often comes to mind are the Incas, an ancient civilization whose monuments continue to captivate imaginations worldwide. But that's just a single layer in a rich culture where the more you dig, the more surprises you find.
Peru contains some of the world's most arid desert dunes and lush rainforests, separated by a towering wall of majestic green mountains. From ancient temples to splendid Spanish plazas and glittering high rises, the country's mysterious ancient life is woven within its Spanish colonial past and modern present.
Strap on some hiking boots and get ready for a great adventure because we're taking you deep into Peru. To help guide you on your journey, we have included amazing photos from our users.
1. Lima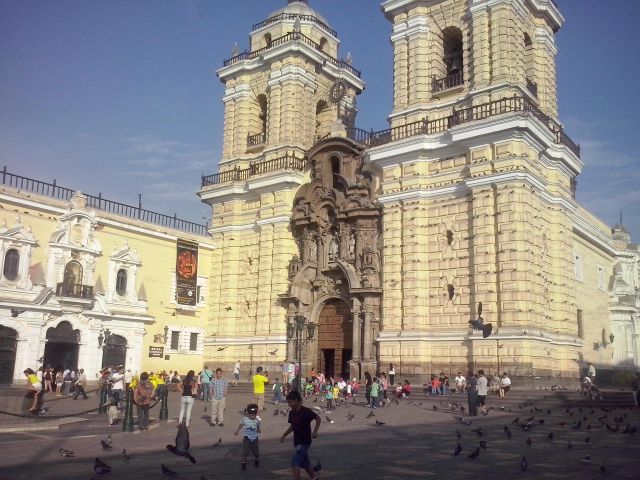 Photo by @chelaarroyo
Lima traces its founding to 16th-century Spanish conquistador Francisco Pizarro. Since Pizarro's arrival, the Peruvian capital grew into South America's second largest city. This makes Lima a modern capital steeped in history against the backdrop of the Peruvian coast's fantastic scenery, complete with stunning colonial architecture and a forest of modern towers. Here you'll find a thriving culinary scene, the oldest university in the Americas, amazing art galleries, and an energetic nightlife. If the sprawl of activity gets to be too much, there's always the beach.
2. Inca Trail & Machu Picchu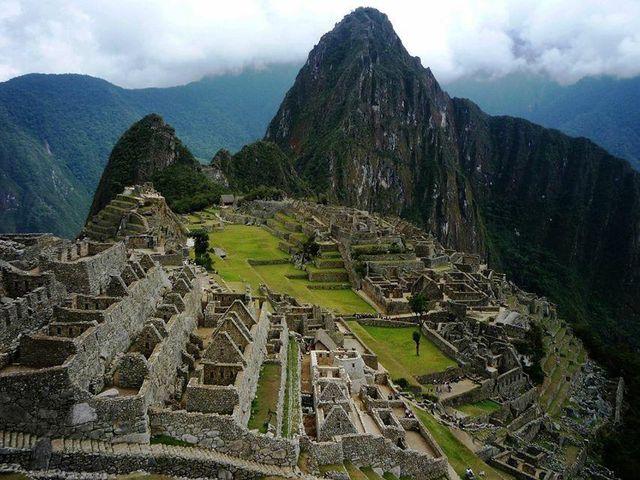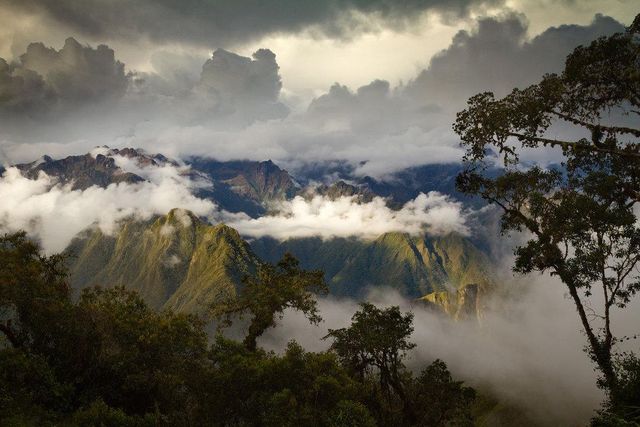 Photos by @twolenses and @stevendavisphoto
Machu Picchu is not only the most famous sight in Peru but perhaps in all of South America. This historic city was built by the great Incan civilization sometime in the 15th century and is remarkably well-preserved, providing priceless insight into the ingenuity of a once-mighty people. The city actually managed to evade the invading Spanish conquerors as it became famous just in the 20th century. To get there, the famous Inca Trail is perhaps one of the most scenic hikes you could find anywhere, snaking through the Andes—an awe-inspiring range of green mountains bursting through the clouds.
3. Cusco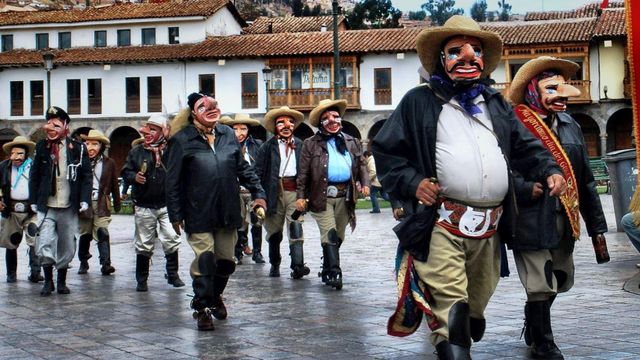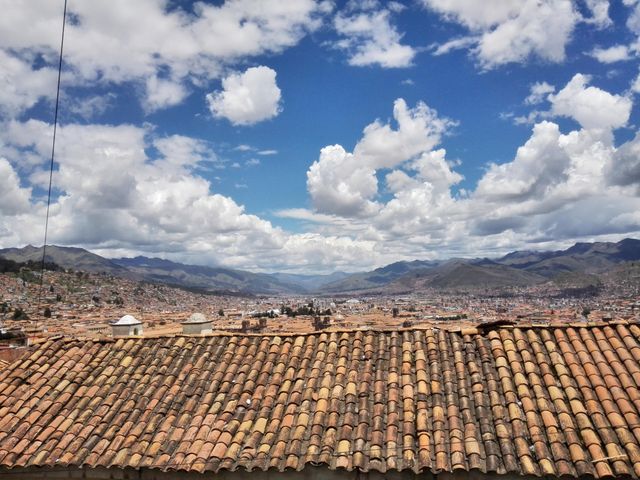 Photos by @jlazarte and @larsberggren
Once the capital of the Incan Empire and later overtaken by the Spanish, no other city in South America has been inhabited longer than Cusco. Archeologists love its ruins and mysteries, woven through a city that itself has never stopped living. Indeed, so many ways of life here have beat the odds, with traditional clothing and customs still going strong at every turn. Cathedrals stand shoulder to shoulder with Incan temples, while the city's narrow cobblestone streets evoke a simpler, romantic feeling that doesn't take a guide to appreciate.
4. Arequipa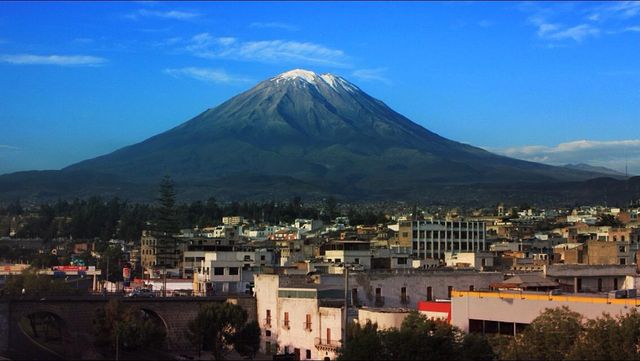 Photo by @jlazarte
Though one-tenth the size of Lima, Peru's second largest city is a cultural powerhouse settled in the shadow of a dramatic volcano. Arequipa has a foodie culture as the birthplace of some of Peru's most coveted national dishes that are served up in communal picantería restaurants. The city's core is a maze of gorgeous Spanish colonial buildings, the most famous of which is the impressive massive cathedral that presides over the Plaza de Armas. It is also the birthplace of one of Latin America's greatest writers, Mario Vargas Llosa.
5. Huacachina Lagoon
Photo by @yenlo
Within the sand dunes of Ica is the stunning oasis of Huacachina, a fertile lagoon surrounded by a ring of green, with rolling dunes of sand fanning out for miles in all directions. You couldn't ask for a more picture-perfect oasis. In fact, it is hard to accept as real the remarkable contrast of lush palm trees among a sea of a scorching orange desert, but Ica's beauty is undeniable.
6. Cajamarca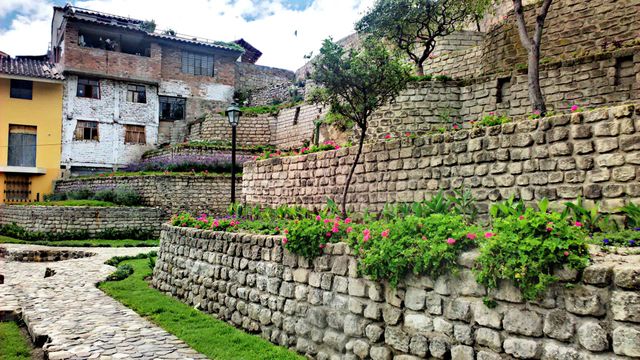 Photo by @rjanpoleluisgonzalez
Tucked in the green Northern Highlands, Cajamarca is another stunning remnant of the colonial era, replete with red-tiled roofs, romantic plazas, grandiose churches, and regal mansions once owned by the Spanish elite. Here in the mountains, there are vast carpets of flowers and sprawling farm fields, unlike the bone-dry coasts. There are also many charming boutiques to shop in and pubs to rub elbows with the locals.
7. Ventanilla de Otuzco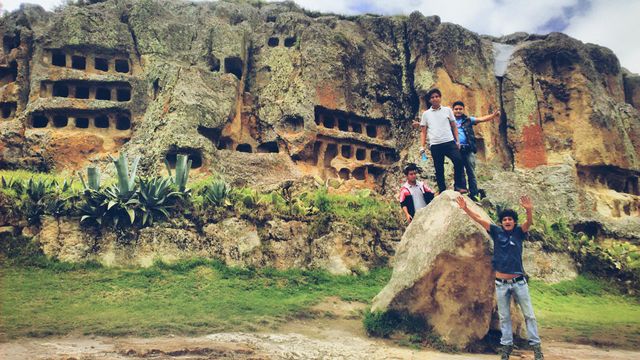 Photo by @rjanpoleluisgonzalez
Just outside of Cajamarca is an ancient necropolis called the Windows of Otuzco, whose construction goes at least as far back as 1400 B.C. Otuzco is essentially an ancient cemetery whose stone walls have seen thousands of years of human history.
8. Ayacucho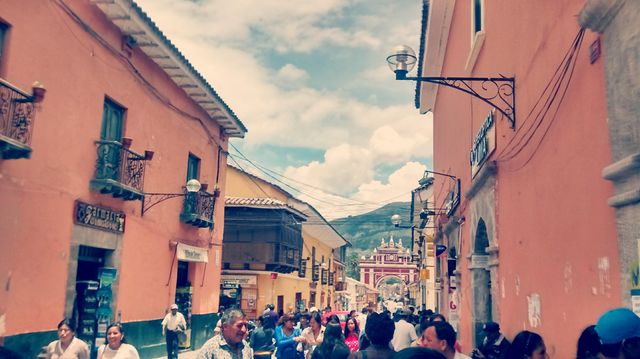 Photo by @yenlo
Coral-, apricot-, and peach-colored colonial buildings adorned with wooden balconies provide a beautiful facade to a city that has struggled, having been the center of a communist revolutionary movement and suffered for it. Today, you're more likely to find festivities than revolution, especially the famous Semana Santa celebrations. Ayacucho is an enchanting place, and the fact that tourists often neglect it ensures that this beautiful gem of a town remains fiercely down-to-earth.
9. Kite Surfing on the Coast
Photo by @lalaph
Peru is a world-class kite surfing destination. Miles of picturesque coast with massive waves draw flocks of kite surfers to the churning waters. Once carried high into the air, you can catch some of the best views possible of Peru.
10. Local Threads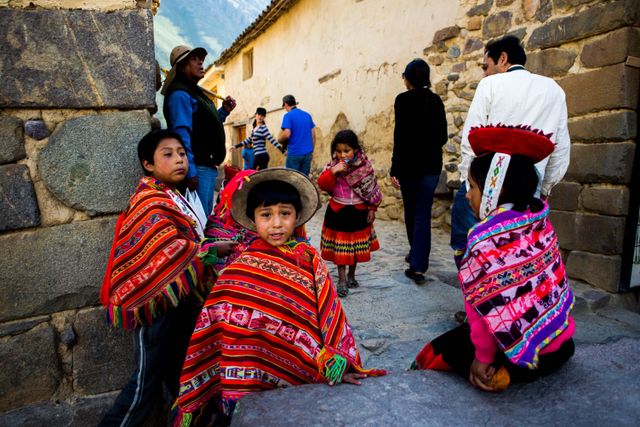 Photo by @wolf6128
Chances are, after a week in Peru, you may want to pick up some new threads. The traditional clothing of Peru is gorgeous, usually featuring geometric patterns and a vibrant mix of colors. Aside from its beauty, once you feel the Alpaca wool, you may never want to wrap yourself in anything else.