Picsart's photo retouch game is strong and painless. Our easy-to-use Photo Retouch tool will help you enhance portraits and selfies before posting on social media. The smart AI-powered tool features a blemish and wrinkle remover, hair and eye color changer, teeth whitening, face reshaping, and more unique attributes. The face editor allows you to smoothen skin; alter face shape, nose, eyes, lips, and eyebrows; and even remove pesky eye bags. Any time you need a flawless shot, retouch your photos online with Picsart in a few minutes. Then try more impressive editing tools in our Photo Editor to personalize your edits.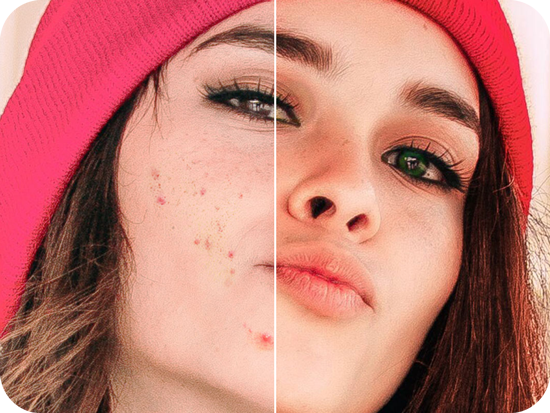 Blemish Remover
The handy Blemish Remover tool takes care of erasing small marks and flaws in your selfies and portraits. Whether it's a scar, mole, pimple, or anything else you'd like to make vanish, all you have to do is tap on the blemishes to let our AI technology work its magic. There is no limit to how many blemishes you can erase in our beauty editor, so keep tapping until you're finished. The result will surely impress and create a more flawless image.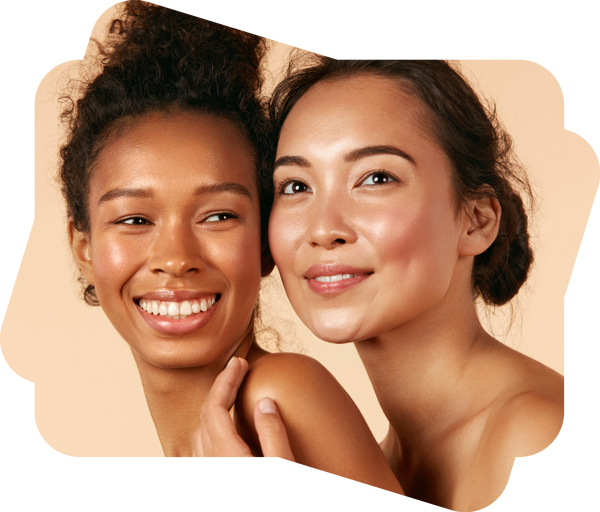 Wrinkle Remover
Our Wrinkle Remover does the job of locating the wrinkles on your face and automatically gets rid of them. Whether smile lines or forehead wrinkles, the AI-powered tool gets to work in seconds. If you're not happy with its work, you can get even more wrinkles removed by scaling up the fade option. Scale down for a more subtle job. Once you're done with this selfie editor feature, your photos will be ready to be spotlighted on social media.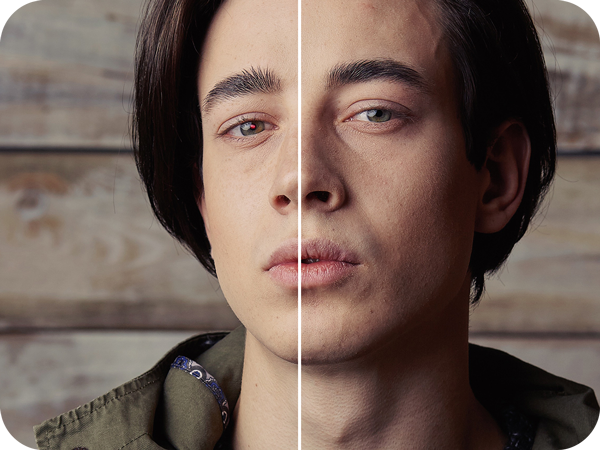 Red Eyes Remover
Should you experience annoying red eyes in your photos, fret not because Picsart's Photo Retouch tool has a quick and painless way to get rid of your problem in seconds. Our Red Eye Remover locates all the red eyes in your photos and gets to work to fix them. All you have to do is confirm that the small circles are around your red eyes and tap once. You can even choose to do the work of dragging the small circles around your red eyes yourself. Once the job is done, there won't be a red eye in sight.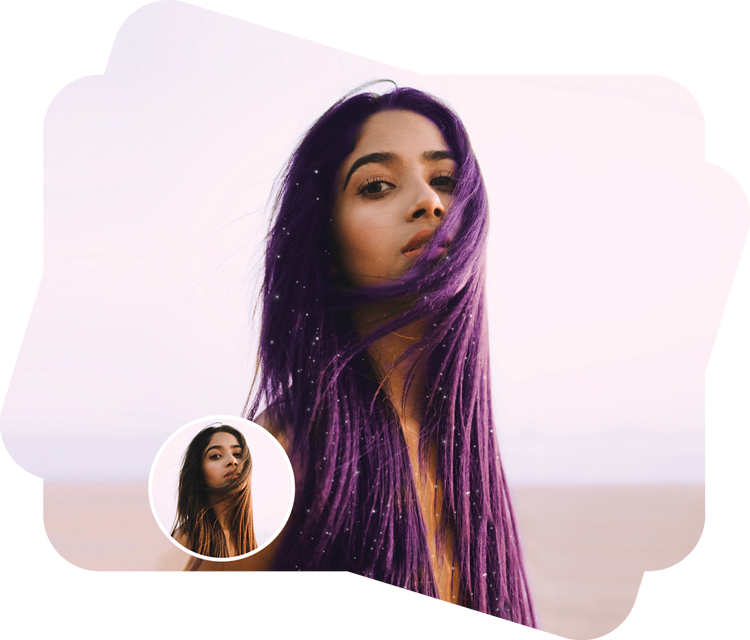 Hair Color Changer
Want to change your hair color without making the permanent commitment? That's where Picsart's Hair Color Changer comes in. Just run your photo through our smart tool to give yourself a quick and easy virtual makeover. From red to black to blonde to silver to green and many more colors, you can go as simple or as bold as you wish. The best part about Picsart's Hair Color Changer is that it gives you a completely natural appearance, so you won't get an awkward hairline. Once you're done, post your new makeover to your social media feed for feedback.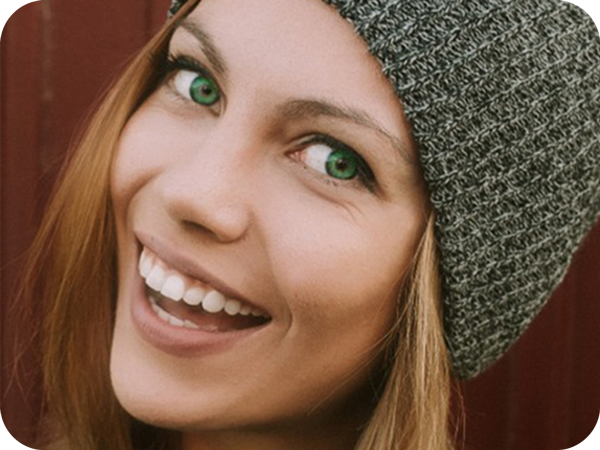 Eye Color Changer
Always wanted blue or green eyes? Now with Picsart's Eye Color Changer in our Photo Retouch tool, you can get it in seconds! The tool does the job of locating your irises, then allows you to play around for as long as you want. Try out an endless variety of colors available, and adjust the opacity, saturation, and hue for even more personalization. Go as subtle or as bold as you wish and don't stop until you achieve the result you're looking for. With Picsart's Eye Color Changer, you can achieve a new eye color without ever having to deal with annoying colored lenses again.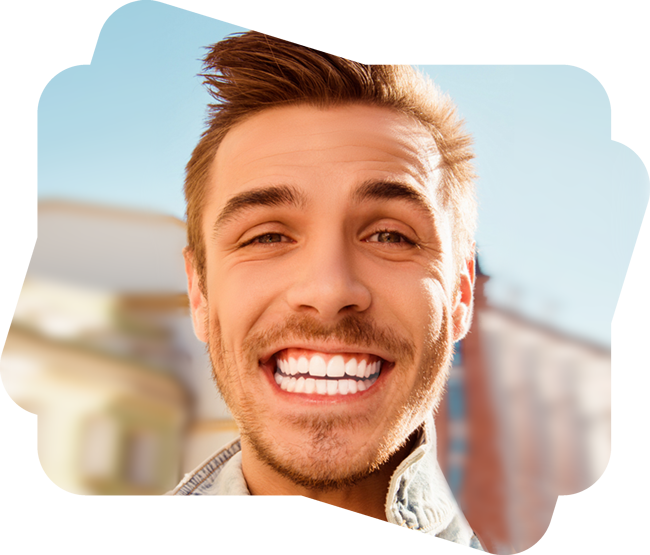 Teeth Whitening
Picsart's Teeth Whitening tool is super easy to use and saves you lots of money on teeth whitening kits. Just upload a photo in which you're showing your not-so-pearly whites and let the AI-powered technology instantly get to work to whiten your teeth. If you're not happy with the intensity of the color, you can choose to tone it up or down for a more natural approach. This tool is so fun and addictive, you'll soon be (virtually) whitening all the teeth in your selfies.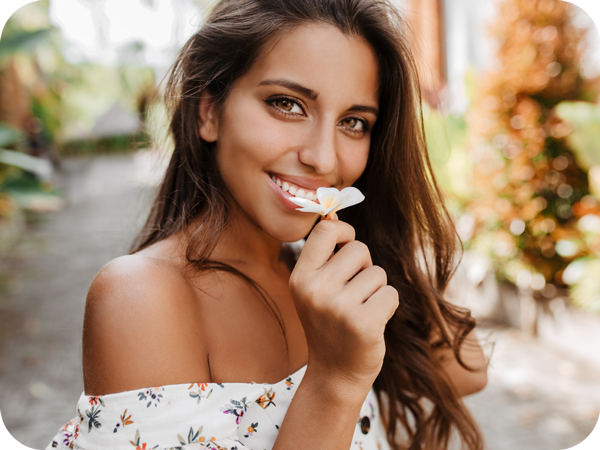 Face Editor
Picsart's Photo Retouch tool features a fancy Face Editor from which you can alter the shape of your face, nose, lips, eyes, and eyebrows. It's up to you how subtle or dramatic you want to go. Dial things up or down depending on your preferences. Get a slimmer or wider face, a longer or shorter chin, a smaller or more prominent nose, fuller or thinner lips, thicker or thinner eyebrows, bigger or smaller eyes, and more. Within the Face Editor, you can even access the Eye Bag Remover tool. It automatically does it for you or to get an even more flawless fix edit it yourself. Play around for as long as you want and post your final masterpiece to social media.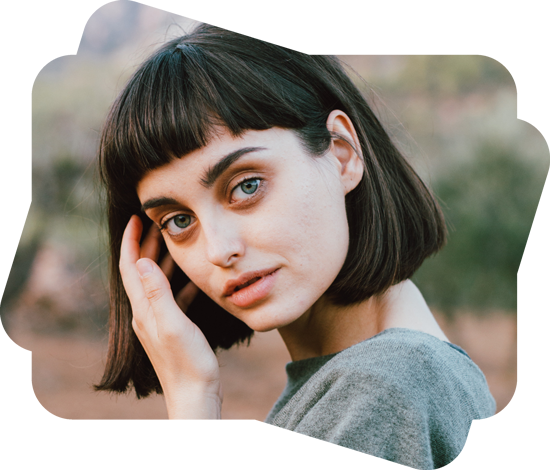 Reshaping
As part of Picsart's Photo Retouch toolkit, the Reshaping tool allows you to change the proportions of any feature on your face to get a completely transformed makeover. You can refine, reduce, enlarge, or restore any part of your face in seconds. Play around for the perfect look and go as subtle or as dramatic as you wish.
How to Retouch Photos
1

Upload the image you want to retouch.

2

Open the Photo Retouch tool to get started.

3

Click on the specific tool you would like to use on your image. Tap as many tools as needed.
4

Let AI edit your image and customize by adjusting the settings.

5

Download your final image.
As Seen In