Setting out to make the best video editing app doesn't come down to just one main feature or tool. Whether you're looking for a quick and easy way to add effects to videos, how to add songs to videos, or an aesthetic video editor for viral TikToks, it's great to have it all in one easy app!
Here at PicsArt we created just that. Ever since we first introduced our Video Editor, we've been listening to your feedback and consistently adding lots of great features to it, with a lot more on the way. We've come a long way since we launched the editor, so we're sharing a handful of our favorite video features to help you on your video editing journey.
Timeline Bar
Let's start off with the most common one. When it comes to features as staple as a timeline in a video editor, it's often difficult to steer too much away from the existing formula. So what's so good about PicsArt's timeline feature?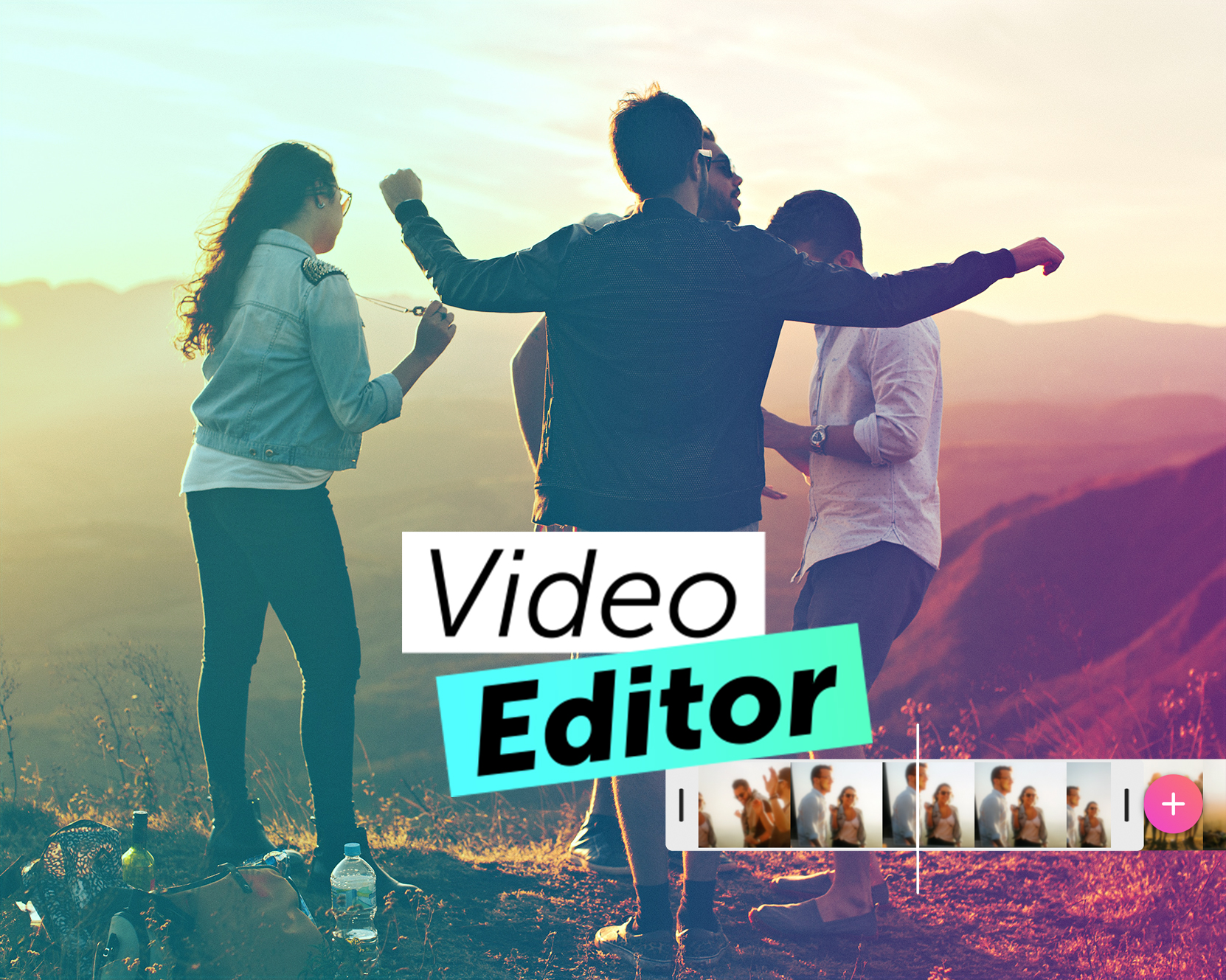 It all comes down to our user experience (UX). For users, it's the same as any other timeline you'd be familiar with, but the real magic is what happens behind the scenes. Our Video Editor's timeline feature was created to help you complete your edits in as few steps, or taps, as possible. It's completely designed from the ground up to save you time and make quick work of any editing task.  Did you know you can cut one layer of a video and place it in another in just three taps? You don't need to individually select which layers you're working on — the playhead takes care of all that for you.
Video Camera
Now this is a feature that's truly special, if not a bit under the radar. Tap the purple plus button and scroll down to find the Video Camera feature under the Cameras category.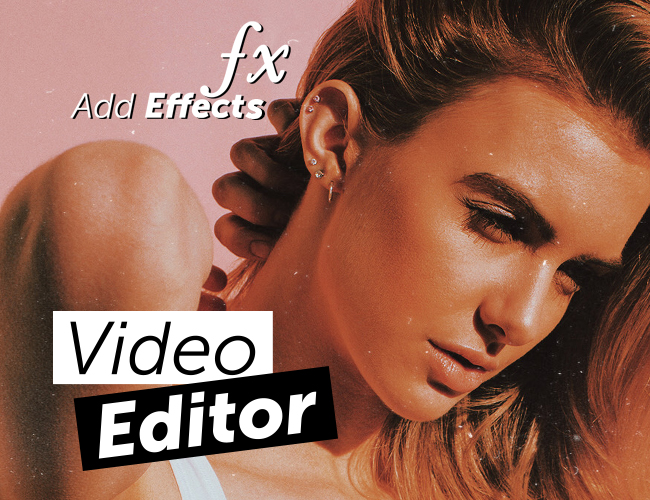 What's great about this feature is that you can start shooting a video in the app, then apply our amazing video filters in real time! This way you can immediately tell which filter works best for the scene you're about to shoot, ensuring less time spent in post-production editing. The Video Camera also has a nifty bar at top that shows when your video reaches the 15 second mark, which is really handy when shooting Instagram stories. But the best part about the Video Camera is hands down the fact that when you're done shooting you're immediately taken to PicsArt's powerful Video Editor. This way you can use the Video Camera to shoot your Instagram stories, add any super-quick touch ups with the Editor, and post them — all in one seamless flow.
Blending Modes
If you've ever dipped your toes in any form of photo editing then you're no stranger to blending an image with the background using blending modes. But what about blending an image using blending modes in a video? That's right, with PicsArt's powerful Video Editor you have the functionality to add photos to your videos, then use any of our nine blending modes to blend them with the background layer exactly the way you want them to.
AI Music
There's nothing more annoying than spending precious hours shooting and editing a video only to have it taken down hours after uploading it due to a copyright claim on its audio track. It's equally frustrating spending hours searching for just the right song, which needs to be license-free, and preferably cheap, if not free. Well PicsArt has a solution for this too! Our latest – and frankly the best – addition to the Video Editor, AI Music, single-handedly solves every problem you might have when it comes to adding audio tracks to a video.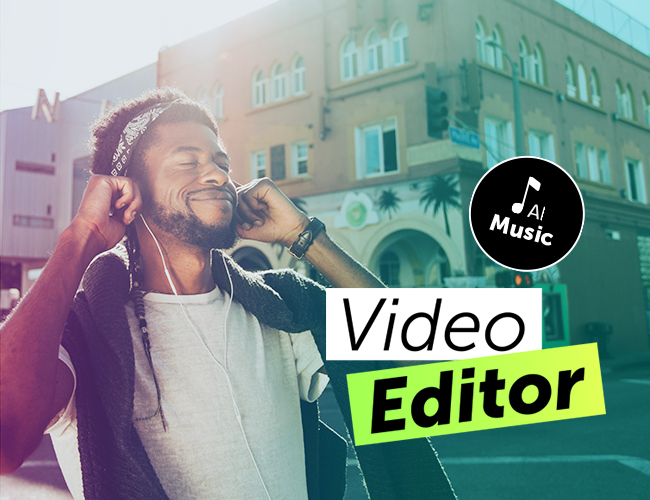 Forget about all the hassle I mentioned above, and imagine this. You're editing your video, and it needs a fun beat in the background to really drive it home. Tap "AI Music," select from among 25 moods that your video is aiming for, then tap the blue circle in the middle. Voila — you have a unique audio track set to your chosen mood, license-free, and totally unique to your content! And just in case you're not satisfied with it, simply tap the blue circle again and our AI Music feature will generate a completely new track, unique just for you.
This is without a doubt the best and fastest solution on making one-of-a-kind tracks for your videos. If you're still on the fence, just hop on to the PicsArt app and give it a spin. It's free and available on iOS now!
Stickers and Fonts
There are so many additional perks that users get because our Video Editor is built on our highly developed photo editor (which at this point is chock-full of tools and features). One of these perks is the sheer amount of user generated stickers in PicsArt's inventory. Over the years, our users have created and uploaded some of the best stickers we've ever seen and there are millions to choose from. Coupling that with all the premium and free high-quality stickers our designers come up with, you've got your hands on an endless supply of stickers to use in your video edits, no matter the subject you're covering.
Another perk that's carried over from our photo editor is the text feature. If you're looking to really drive your message home, this is the feature for you! Our designers have created hundreds of unique fonts for every occasion. On top of that, just like stickers, you can upload your own custom fonts and use the Video Editor to add them to your videos.
That just about does it, five amazing features that you can only get through PicsArt's Video Editor. There are many other features that the editor has such as adding popular music tracks to your videos and filters unique to PicsArt. So if you're looking for an editor that's both easy-to-use and feature-heavy, then head over to the app and start editing! You can even do all this online through your browser with our online video editor. The (video) possibilities are limitless! We can't wait to see all the brilliant edits you come up with.
PicsArt Photo and Video Editor, collage, and Sticker Maker is the world's largest creative platform with more than 150 million monthly active users and influencers. PicsArt has collaborated with several brands and artists, including Disney, MTV, Taylor Swift, The Jonas Brothers, Gwen Stefani, Maroon 5, 30 Seconds to Mars, and more. Step-up your photo editing with thousands of tools, edits, backgrounds, stickers, and filters. Awesome starts here! Download the app today, and upgrade to PicsArt Gold to unleash your creativity!