Inspirational quotes made by women? There's no shortage of that on the internet. Just in the last century, women have made some incredible strides and their quotes are bite-sized glimpses into those achievements.
But today, our emphasis is on presentation. Because we want these quotes to look just as brilliant as the woman behind them. This Women's Day, it's easy to give your favorite quote a powerful punch using a simple frame, neon colors, a collage-y cut-out, and an impactful typeface. What results are images that are as bright, powerful, and commanding as the women featured in them. 
So, don't just tell the world what your favorite quote is this Woman's Day, show it. Then share it on the app with the hashtag #ThatsWhatSheSaid. Yup. We went there.
1. Hillary Clinton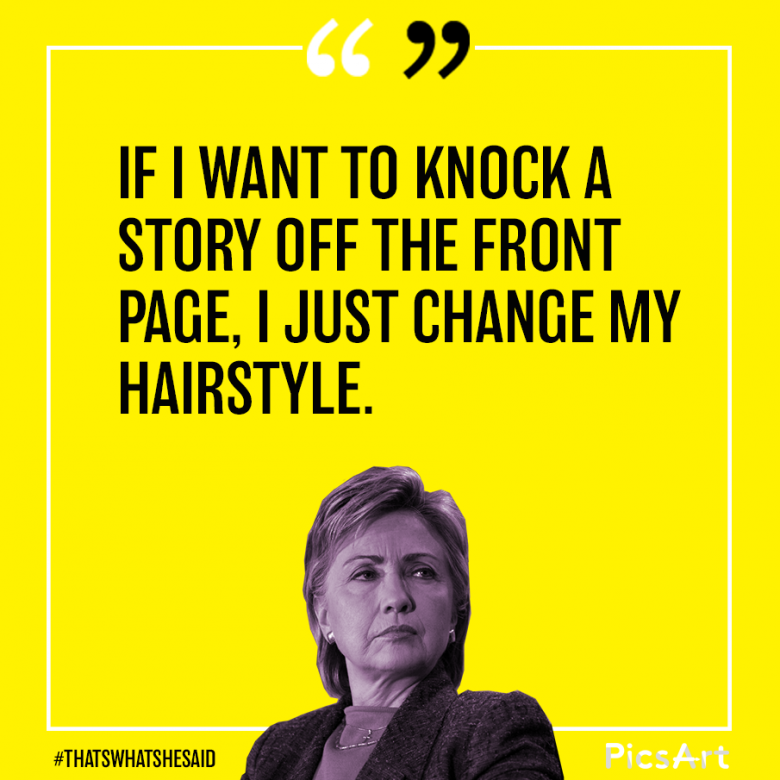 BURN. 2016 Democratic candidate, Hillary Clinton, has been on the receiving end of some of the media's criticism over her appearance, as recently conveyed to Variety by a frustrated Lena Dunham. But this bonafide veteran of American politics doesn't have a track record of backing down. Instead, she's frequently responded to the numerous comments with the sharpest wit, a great example of which is her campaign's cheeky 'The Everyday Pant Suit' t-shirt series. The debate remains strong whether or not the claims that Hillary's gender makes her a more vulnerable target than other candidates to the press's quips, but one thing's clear: she can dish it like she can take it.
2. Gloria Steinem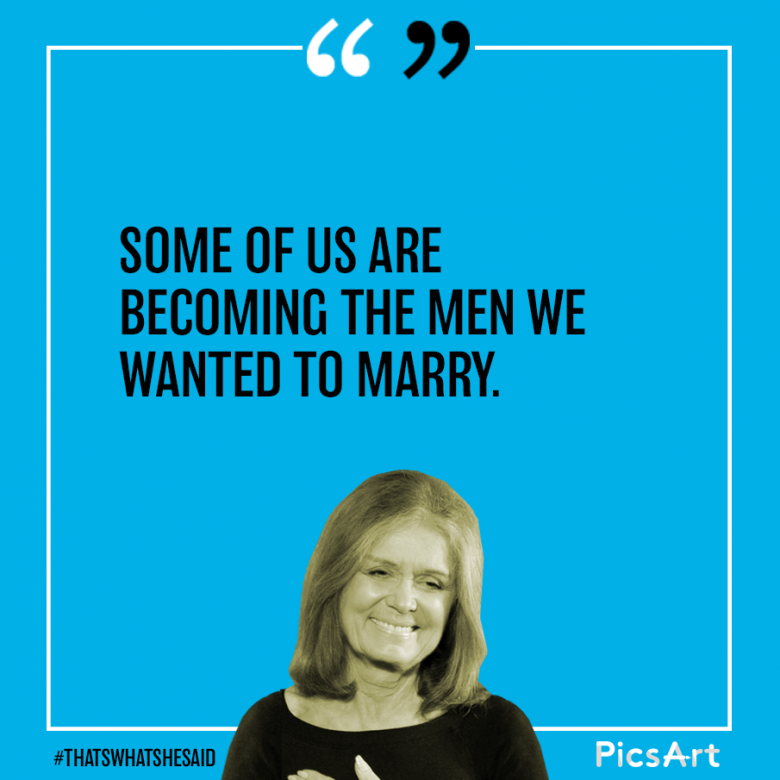 Gloria Steinem is an American journalist and social activist who gave a voice to the burgeoning feminist movement in the early 1970s. She's especially well known for one of the stunts that started her career, where she went 'undercover' as a Playboy Bunny at the New York Playboy Club. In the article, titled "A Bunny's Tale," Steinem exposed both the exploitative working conditions in which the girls were working, as well as the sexual coercion to which they were prone, which skirted the edge of the law. After the article was released, for a period of time, Steinem recalls being unable to get hired anywhere else "because I had now become a Bunny – and it didn't matter why."
3. Gail Dines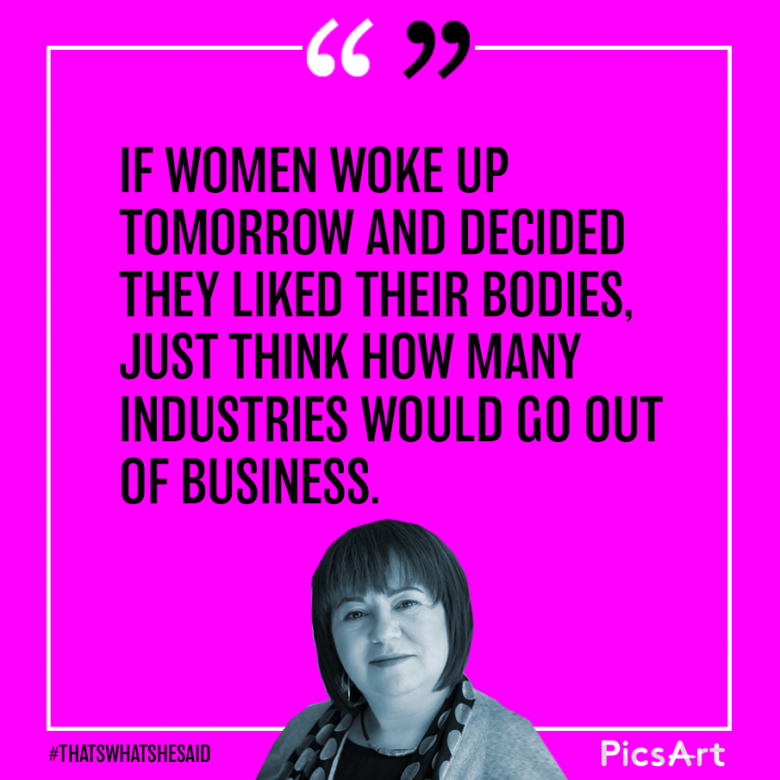 Gail Dines is a professor of Sociology and Women's Studies at Wheelock College in Massachusetts. Dines specializes in the study of pornography. She is co-author of several books, which expose the way in which porn has "hi-jacked" the media and popular culture and its effect on men's perception of female sexuality.
4. Simone de Beauvoir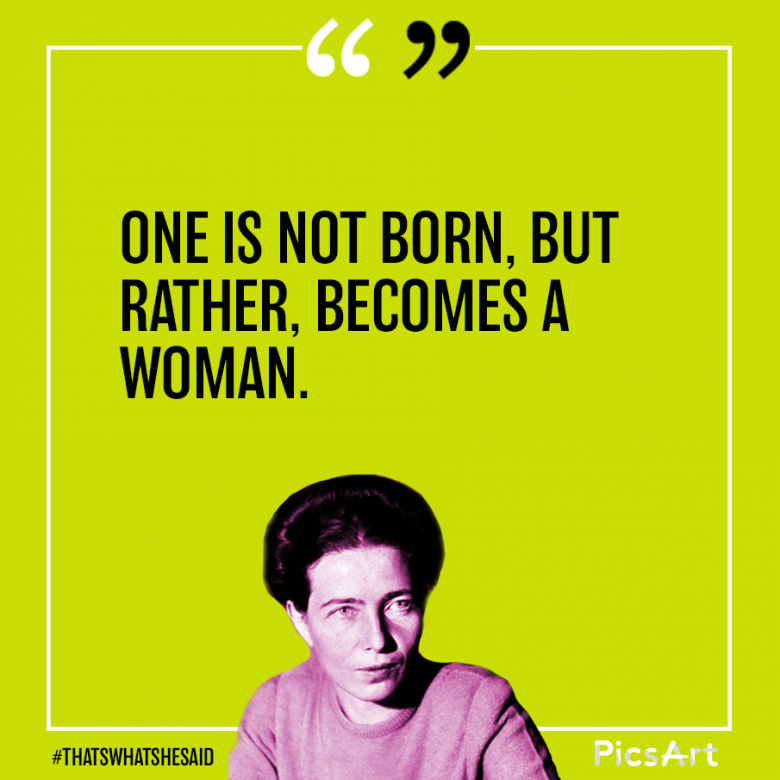 French writer, existentialist philosopher, and political activist Simone de Beauvoir's contributions to the female fight for equality in the 20th century cannot be overstated. Her landmark book The Second Sex (1949) was one of the first inspirations to the activists of the Women's Liberation Movement, even before Betty Friedan wrote The Feminine Mystique. This quote is one of de Beauvoir's most famous and debated from the book. It demonstrates her assertion that femininity does not arise from differences in biology or intellect, but rather, as a construction of civilization.
5. Wendy Wasserstein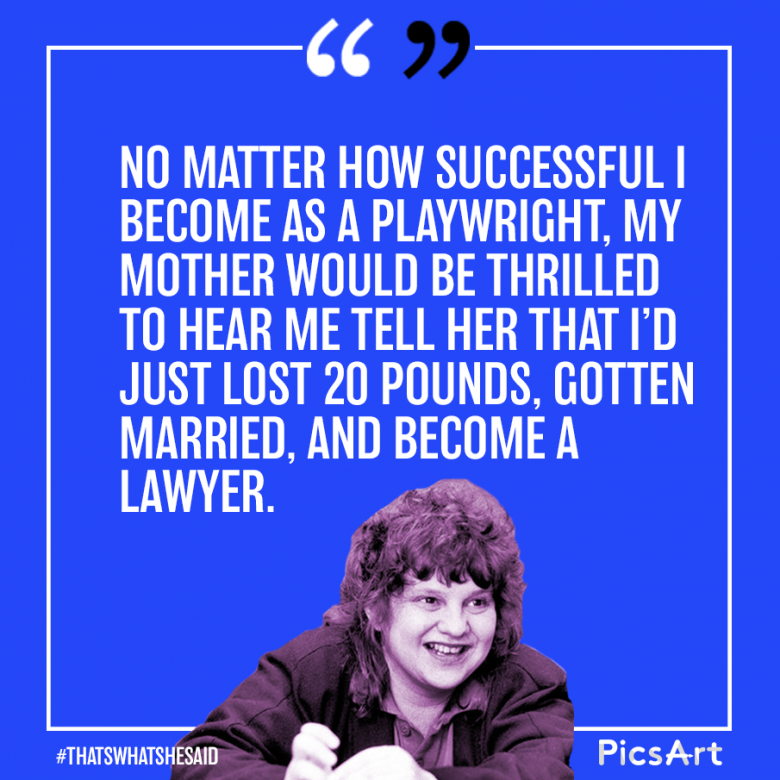 Wendy Wasserstein was an American playwright who dedicated her entire career to defying gender stereotypes that characterized women in theatre through the fictional roles she wrote for women in her plays. As a playwright, she was "disturbed by Hollywood's negative and stereotypical representation of women". She was the first woman to receive the Tony Award for Best Play in 1989. Despite this, her mother had somewhat more… traditional expectations for her daughter. When a family friend asked her mother how Wendy was doing, her mother responded by hyperventilating and in desperation exclaimed, "She's not a lawyer. She's not married to a lawyer. And now she's writing plays."
6. Malala Yousafzai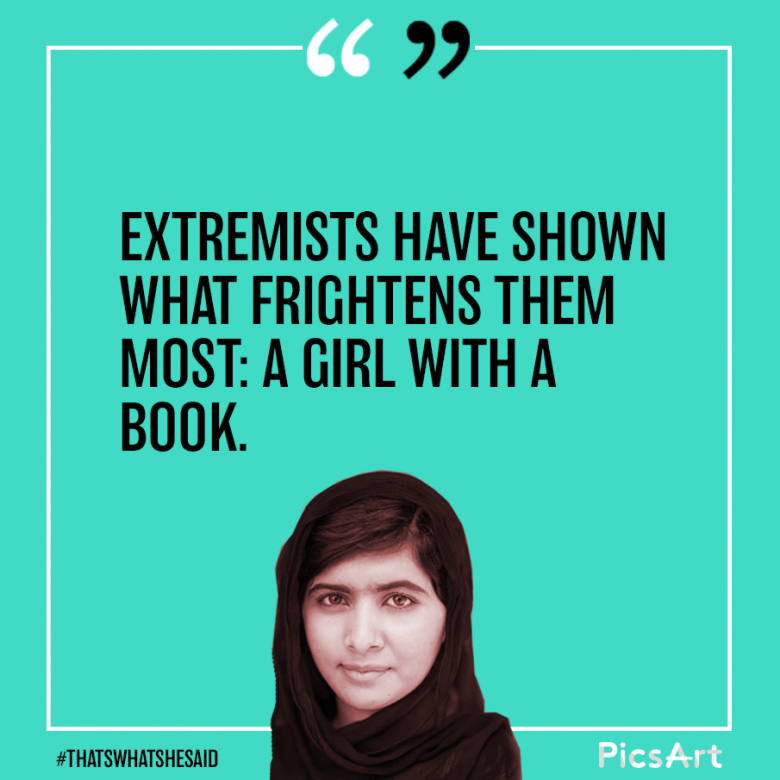 Malala Yousafzai is a Pakistani activist for female education and the youngest-ever Nobel Prize laureate. In early 2009, when she was 11 to 12, Yousafzai wrote a blog under a pseudonym for the BBC detailing her life under Taliban occupation, their attempts to take control of the valley, and her views on promoting education for girls in the Swat Valley. In 2012, she was shot by a member of the Taliban terrorist group, but survived. The decision to assassinate her had apparently been voted on unanimously by Taliban officials for her efforts to resist their bans on female education.
7. Madeleine Albright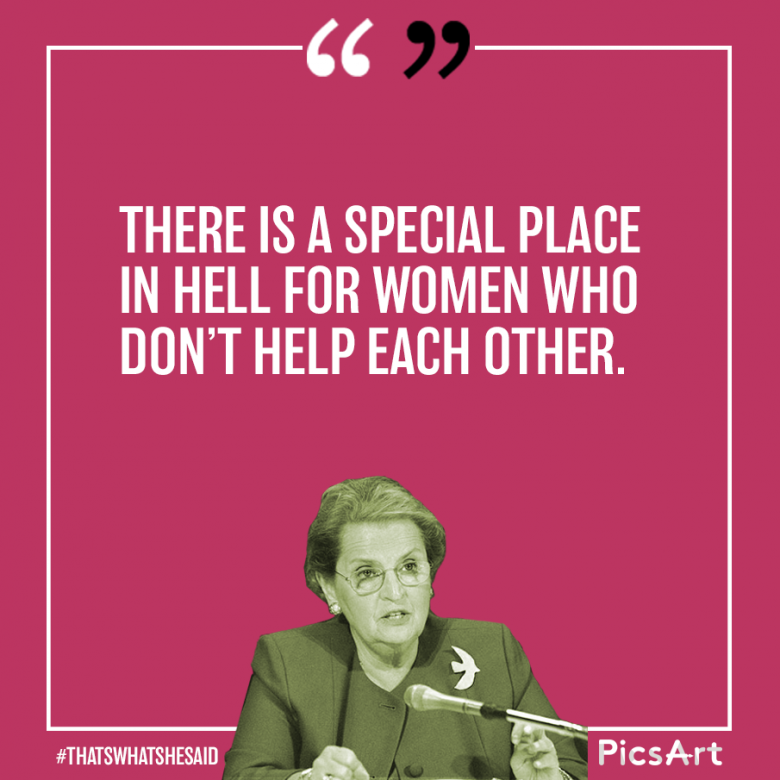 Madeleine Albright is the first woman to serve as U.S. Secretary of State, nominated by President Bill Clinton. Well known in the international community for her 'tough-mindedness' and political intuition (It is even said that she wore her brooches, like the one featured above, as a diplomatic tool). The quote above is one she has used countless times throughout her career to highlight the barriers that women have faced in acceding to higher positions in politics and in the general public. However, it only recently sparked controversy when she used it during a speech supporting Hillary Clinton's presidential campaign. She responded in the New York Times, defending her statement: "When I answer these questions, I inevitably reflect upon the difficulties my generation faced. I share these stories not to bemoan how hard my life has been… I do not have a magic formula for how every woman should live her life, but I do know that we need to give one another a hand." She has been succeeded as Secretary of State by both Condoleezza Rice and Hillary Clinton, garnering this question from her granddaughter: "So what's the big deal about Grandma Maddy being secretary of state? I thought only girls are secretary of state."
8. Chimamanda Ngozi Adichie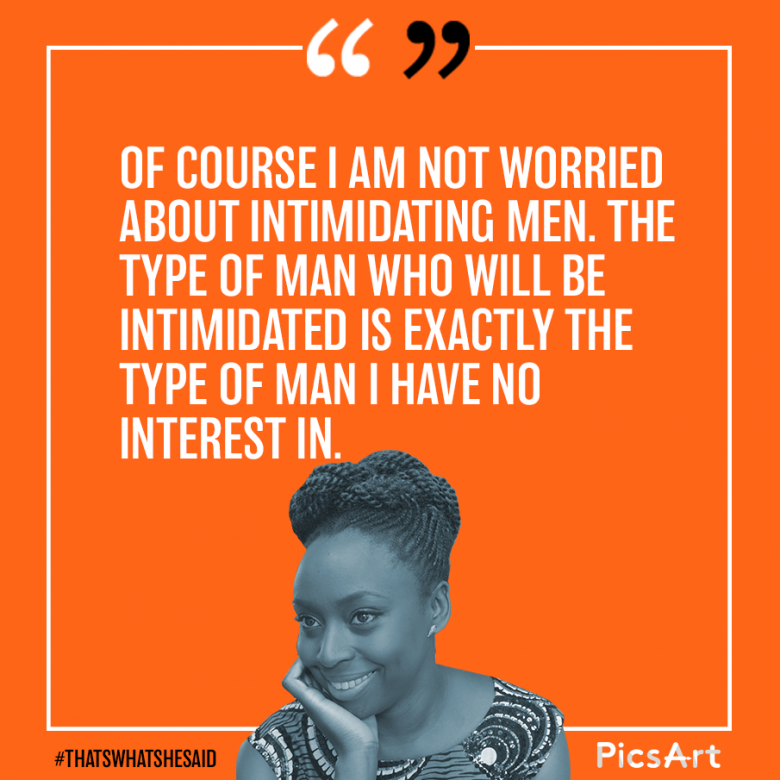 Author of Americanah and several viral TEDtalks, Chimamanda Ngozi Adichie has been all over the internet lately. As a Nigerian writer, she has been influential in "attracting a new generation of readers to African literature" (Koppell 2011). Furthermore, she is outspoken on issues of female inequality and is well known for presenting her views on society's double standards against women by means of witty anecdotes and accessible writing. Bringing the message to the people.
Go bright, or go home. Create text overlays with PicsArt photo editor, and share your #ThatsWhatSheSaid with us in app today!