We want girls to wake up, be awesome and repeat. Because everyone counts. And everyone deserves an equal opportunity to a quality future.
To celebrate International Day of the Girl, we've teamed up with Natalia Vodianova, Elbi and Dior to create bespoke Dior stickers available exclusively on PicsArt. Together we are supporting awareness of gender inequality faced by girls all around the world.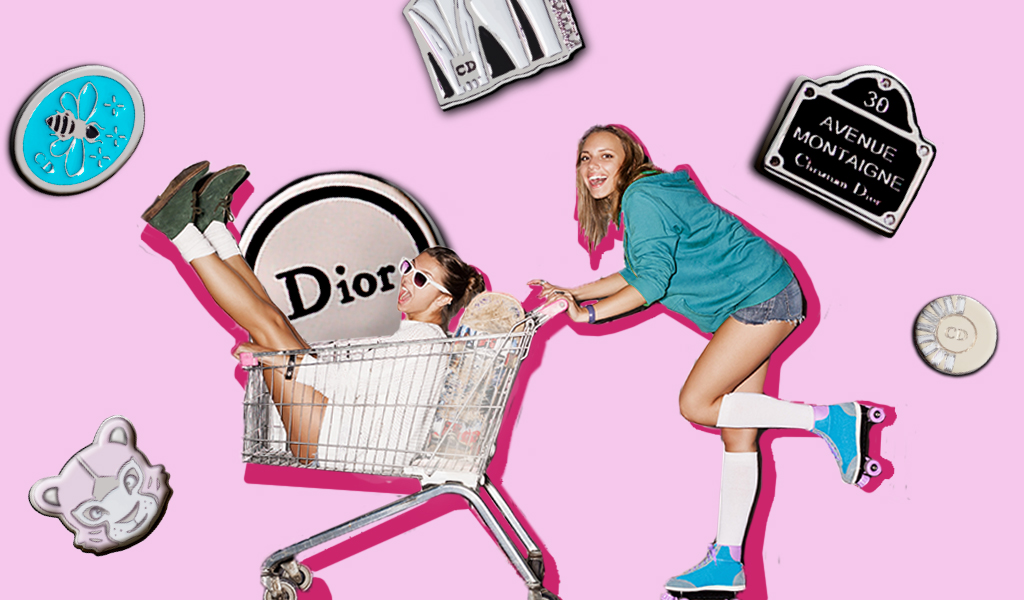 100% of the sales of the Dior Girl Day sticker pack on PicsArt will go directly to Elbi's charity partners, leading the way in supporting equality for women and girls. Users can create beautiful images and share their exclusive Dior designs whilst supporting the #DayOfTheGirl and spreading the word that #every1counts. (On mobile? Download the pack here, now!)
"We cannot all succeed if half of us are held back" – Malala Yousafzai
Here is a list of the amazing organizations you can support by downloading the Dior Girl Day package, today.
Educate Girls tackles issues at the root of gender inequality in India. With a focus on enrollment, retention and learning, Educate Girls aims to provide quality education for all underserved and marginalized girls in India.
ASAP (Africa School Assistance Project) is based in Tanzania and focuses on bridging the gap in education between girls and boys. They develop community schools, owned by the community, in rural areas to ensure that girls have access to the tools they need for a brighter future.
Malaika is a nonprofit that operates in the Democratic Republic of Congo with the mission of empowering girls and their communities through education. Malaika's programs include a school for girls, a community centre and five wells, and are all offered free of charge to the community.
Fash United is a nonprofit committed to raising awareness for human rights and equality by working with the fashion and design industries. Currently, they are promoting the End Violence Against Women campaign in partnership with United Nations Trust Fund.
Ripple Africa has been working in Malawi since 2003. The charity is involved with environmental and education projects in Malawi, and also has volunteer opportunities. Their mission is to improve the standard of education and health care, to preserve and sustainably develop the environment and to create opportunities for the local communities in the Nkhata Bay District of Malawi.
KGSA Foundation provides financial and technical assistance to support the Kibera Girls' Soccer Academy (KGSA), a community centre in the Kibera slum of Nairobi that offers free secondary education along with artistic and athletic programming to over 130 girls annually. KGSA provides more than just an education, it provides students with daily meals, primary healthcare services, and has an active after-school program where girls participate in soccer or clubs.
Thank you for taking time to invest in addressing the challenges girls face today, and on a day meant for us have healthy, meaningful and respectful discussions about gender justice. When we invest in girls, we invest in progress. Read more about International Day of the Girl here.