We are excited to release a sensational update for Android 4.0+ devices that completely revolutionizes your experience of creating and sharing with PicsArt. The update includes a redesigned PicsArt drawing toolbar, new layer customization features, and the very exciting Video Export feature, which lets you record and instantly share videos of your creative process.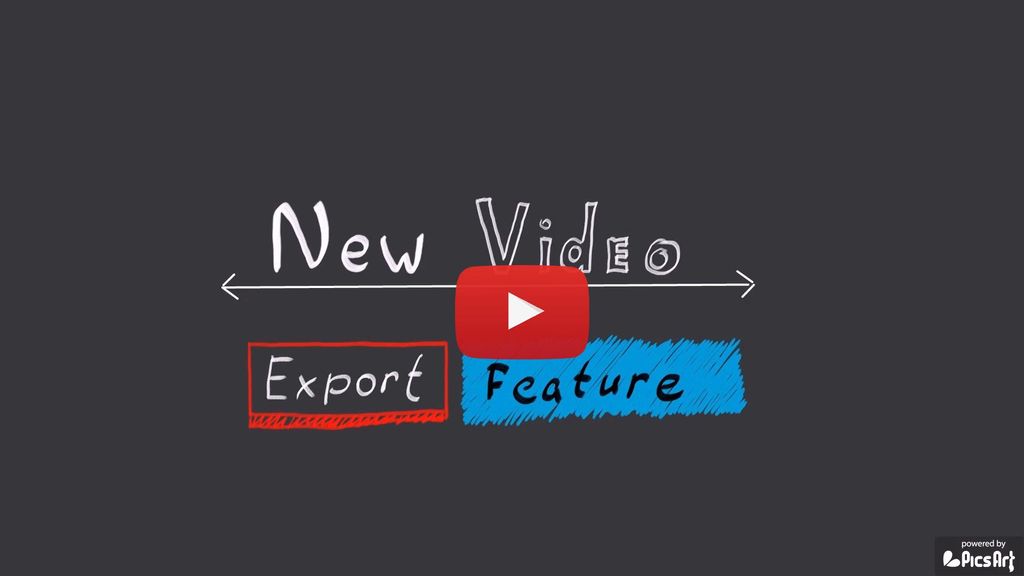 The Video Generation and Export feature is a truly exciting development that will transform the way you share your artistic experience. The new feature records every step of your drawing process live, so that when you have finished, you can instantly share a fully formed video on YouTube, or any of your favorite social networks. Imagine how rewarding your drawing process is when you have a video record of every drawing that you made to share with your friends.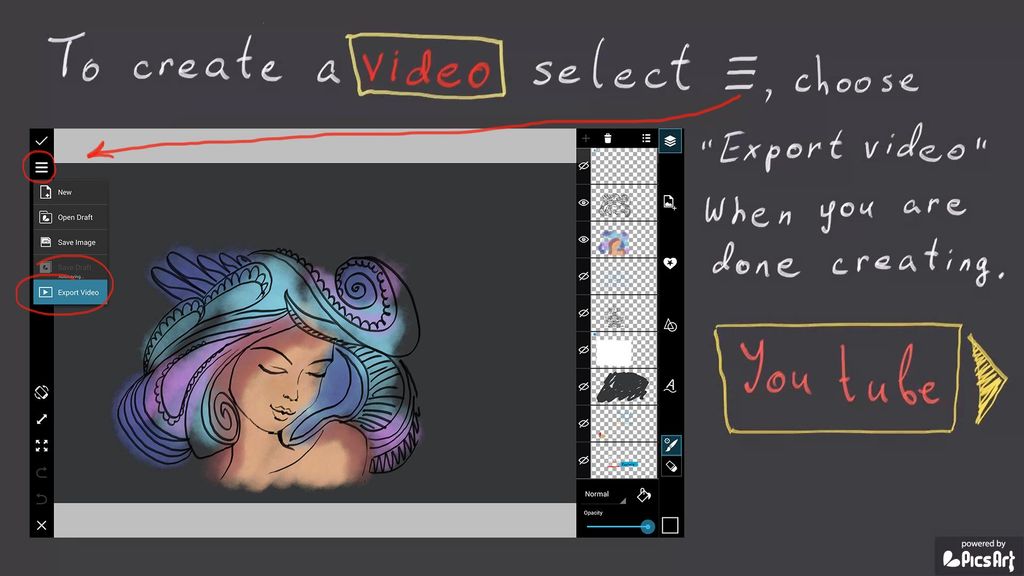 This is a unique feature which allows you not only to share the drawing process with your friends and followers but to create interactive infographics, make presentations, take notes, send custom messages to your friends and create fun animated characters, all using PicsArt.
The update also enhances and expands the overall Drawing Section of PicsArt, with a redesigned toolbar and an all new layer customization feature. You can now rotate and resize layers. This provides another level of control, as you can size and position layers relative to each other.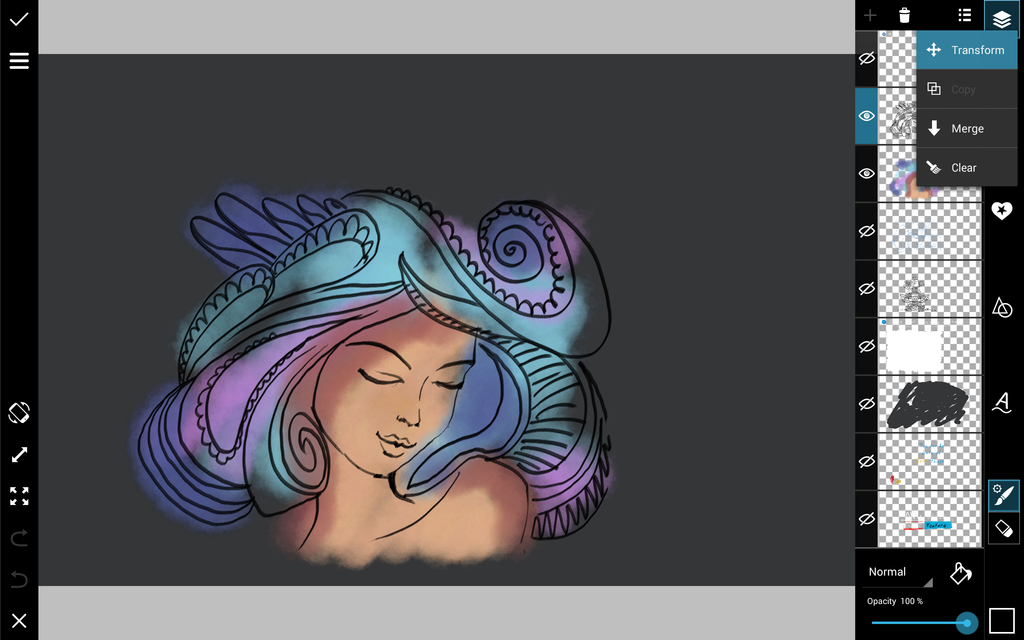 With this new update, you can also add clipart images while drawing. To access your Clipart packages select the "Add Image" button in the Draw section and choose the Clipart option if you are using a mobile phone or just select the "Clipart" icon if you are using a tablet.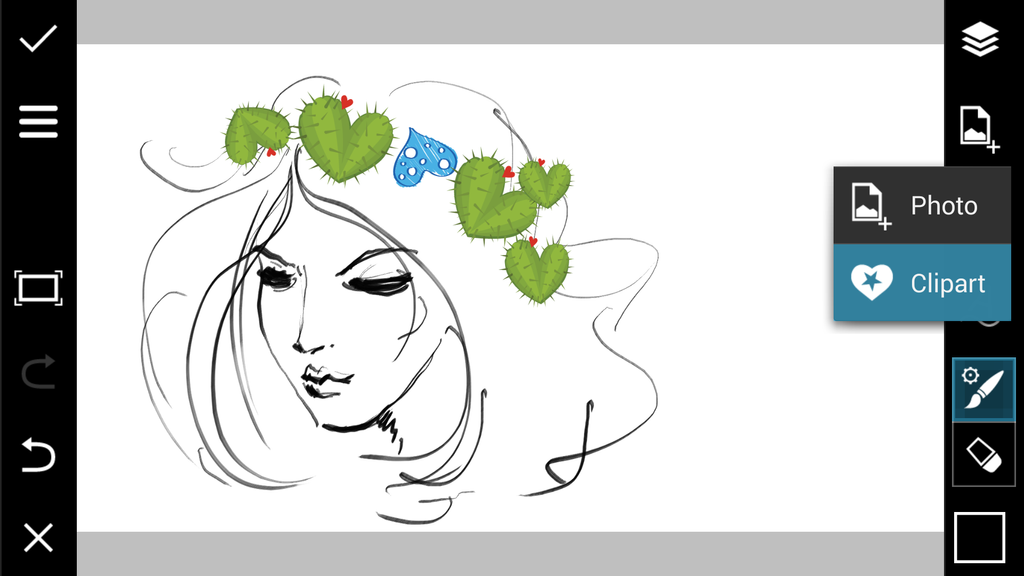 These latest enhancements deepen and refine the drawing process. All the better, since you're going to love using them to create and share interactive content and artistic video tutorials to share on YouTube and across social media. Download the Android Update today to try our awesome new features!