Photojournalism is a powerful form of visual storytelling originally created for print magazines and newspapers and, from humble beginnings, has evolved into an increasingly dynamic platform. Today, modern Armenian storytellers are stepping up to the plate using photojournalism as a vessel to re-explore narratives of the Armenian Genocide. These projects tell a story of survival, some more literally than others, but all of them demonstrate that it's possible to approach a now century-old conversation from alternative perspectives.
1. '1915' by Diana Markosian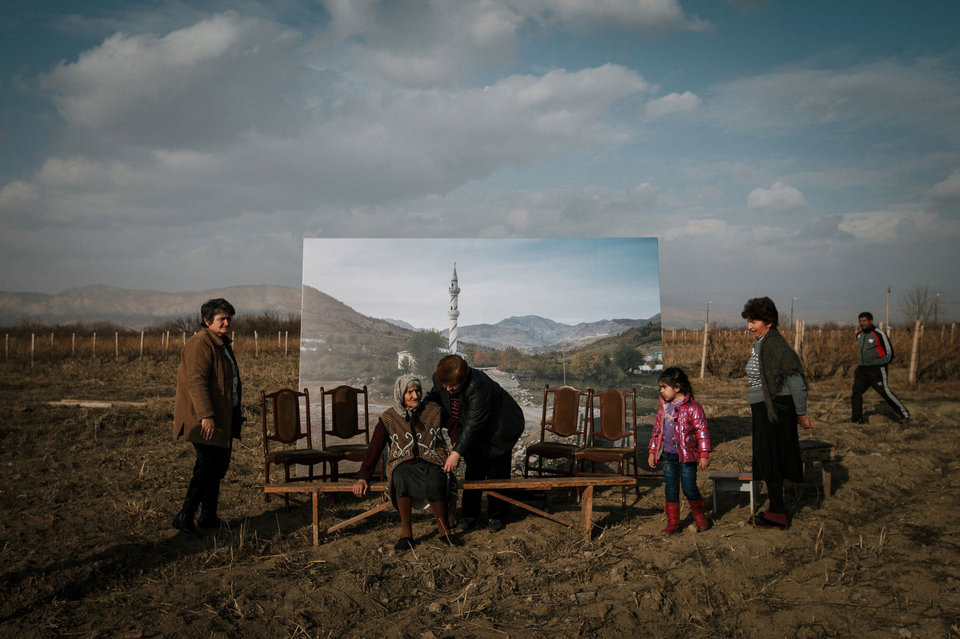 Diana Markosian, an Armenian-American who grew up in California, received international attention for her breathtaking photo story, which saw her travel to Armenia to connect with survivors of the genocide still living there today. In October 2014, she found 10 survivors, only three of whom had any recollections about being exiled from their lands. The elderly woman featured above is Mariam Sahakyan, 101, one of Markosian's interviewees who was expelled from her home in Western Armenia and never returned. After each interview, Markosian traveled to the survivors' villages, photographing the locations they described, then she printed each photograph into mural-sized panels. Upon returning to Armenia, she photographed each survivor amidst the juxtaposed landscapes."I never had any interest in doing a story about the genocide," Markosian told National Geographic, "I think when you are Armenian, it's almost the last thing you want to do." Yet for someone who so actively sought to avoid the topic of genocide in her work, Markosian adeptly maneuvers this territory (both literally and figuratively) with incredible virtuosity through her photographs. Curiously, her murals, when placed against Armenian landscapes, align seamlessly. Perhaps suggesting that, despite geopolitics, it is one Earth which we all inhabit.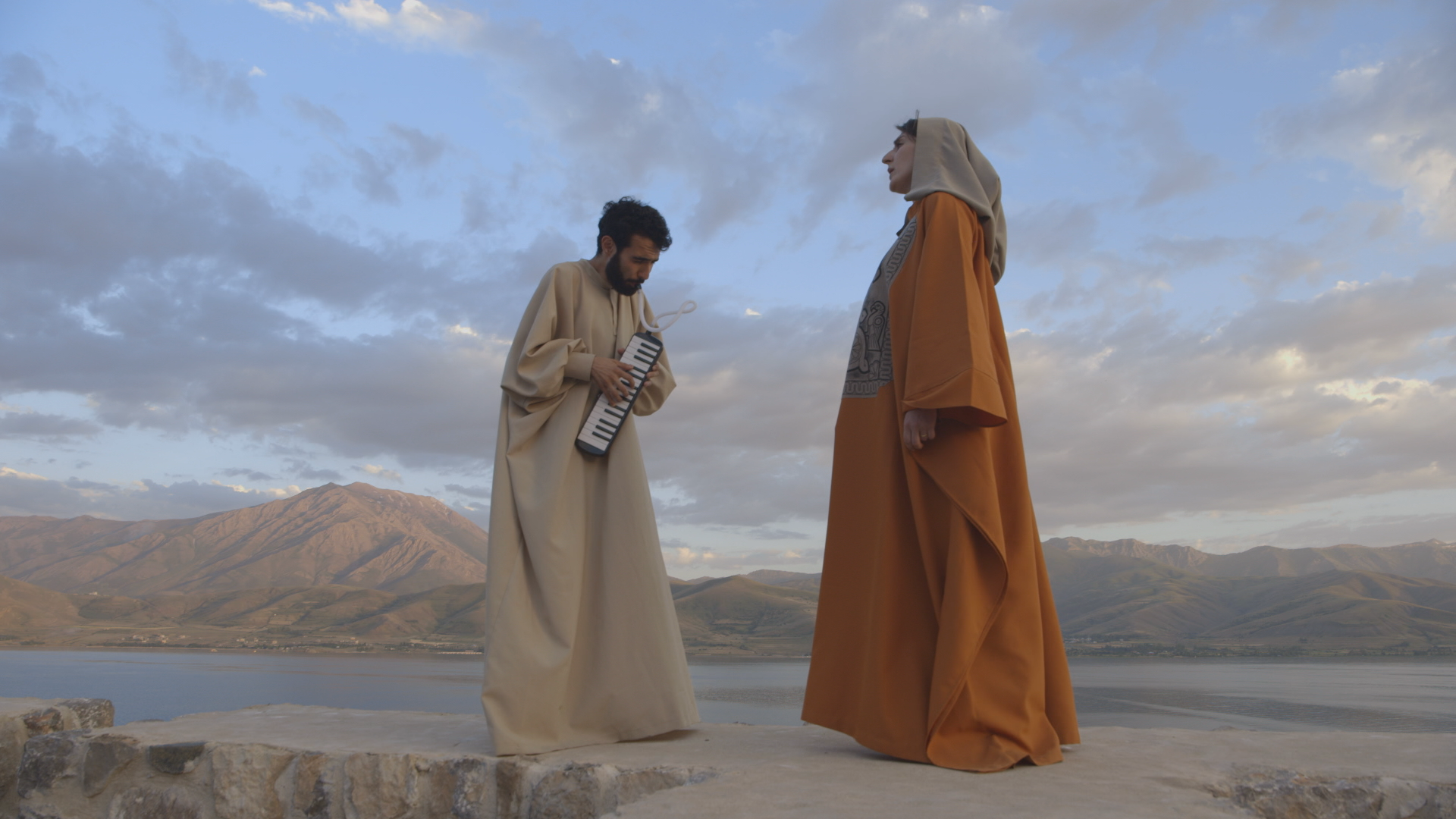 In 2015, filmmakers Emily Mkrtichian and Alex Igidbashian, in collaboration with Studio Onde, were tasked with the enormous challenge of documenting Tigran Hamasyan's epic "Luys i Luso" tour. Hamasyan's project was three years in the making, arranging the sacred and ancient music of the Armenian mass (badarak) in a contemporary, improvised setting and culminated in an intercontinental tour with the Yerevan State Choir to perform the music in Armenian churches around the globe, including ones in Georgia and Eastern Turkey. This was no easy task, Mkrtichian told us, "How can we share with people the experience of watching sacred Armenian music being performed among the ruins of Ani — the first concert to happen there in 1,000 years?How can I show you what it was like to hear Tigran's piano and the choir's voices echo around the walls of Akhtamar monastery and out onto the waters of Lake Van? We had to get creative and innovative." And that they did. Using projection and sound design, Mkrtichian and Igidbashian transformed historic spaces in Armenia, New York City, Munich and Los Angeles into living, breathing digital recreations of the tour, giving remote audiences the opportunity to experience the gravity of the project long after its completion. An immersive multi-media installation recreated the visual, sonic and sensory experience of these intimate performances.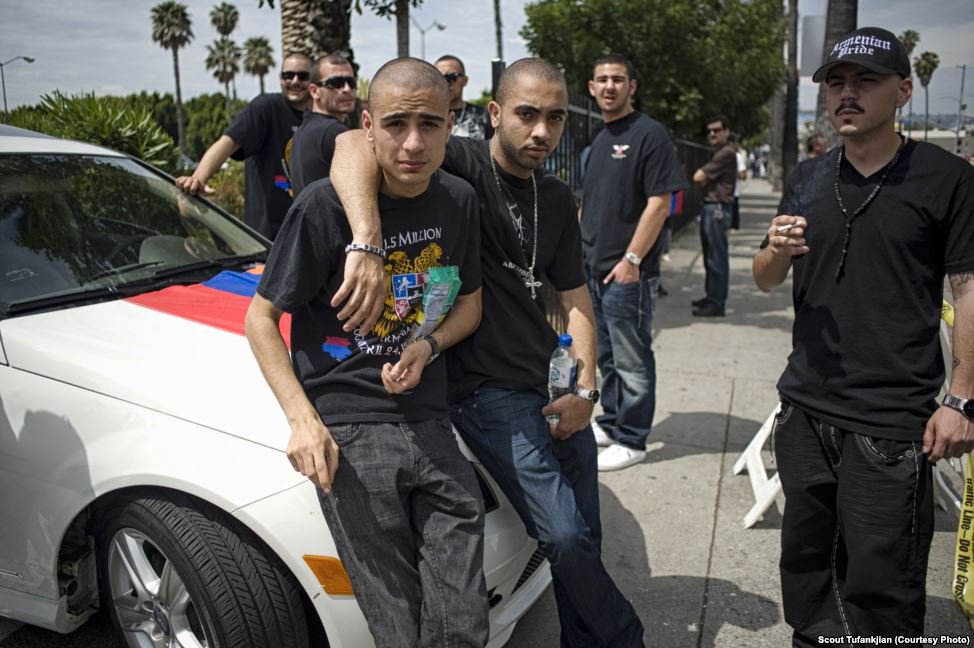 Since 2009, Armenian-American photojournalist Scout Tufankjian has traveled across the globe to investigate the lives of Armenians living in diasporan communities all across the world. From Brazil to Russia, Tufankjian, who is best known for her independent coverage of U.S. President Barack Obama's presidential campaigns, says that this project in particular is the result of a lifelong curiosity: "I was looking for who we [Armenians] are now; where we are; what our lives are like; how 100 years of diaspora has affected us," she told Armenian Weekly. Containing more than 160 photographs, her 2014 book "There Is Only The Earth" highlights this ancient community's strength, versatility and ability to survive. For Tufankjian, this is something that could not have been easily conveyed across any other medium: "[T]here is a universality to images that allows for a greater connection between the subject and the audience. Especially since this is a portrait of a people who live in over 85 different countries and speak umpteen different languages, I wanted it to be able to speak to and for as many people as possible."