Claire Hummel has been drawing professionally since her early teens, creating concept costumes and characters for video games, websites, and her own amusement. She's worked on the iconic character of Elizabeth for Bioshock Infinite, a blockbuster video game, and is currently working on Fable Legends, which she anticipates will be some of her proudest work.
Behind these projects, however, is an artist with a unique origin story and a great sense of humor, who holds an enduring love for cowboys, ancient Egypt, and Dinosaurs. She even sews her own costumes for events like Comic Con, just for kicks. Basically, she's a lot of fun, and it was a pleasure picking her brain.
Read our interview with Claire and find out what makes this quirky concept artist tick.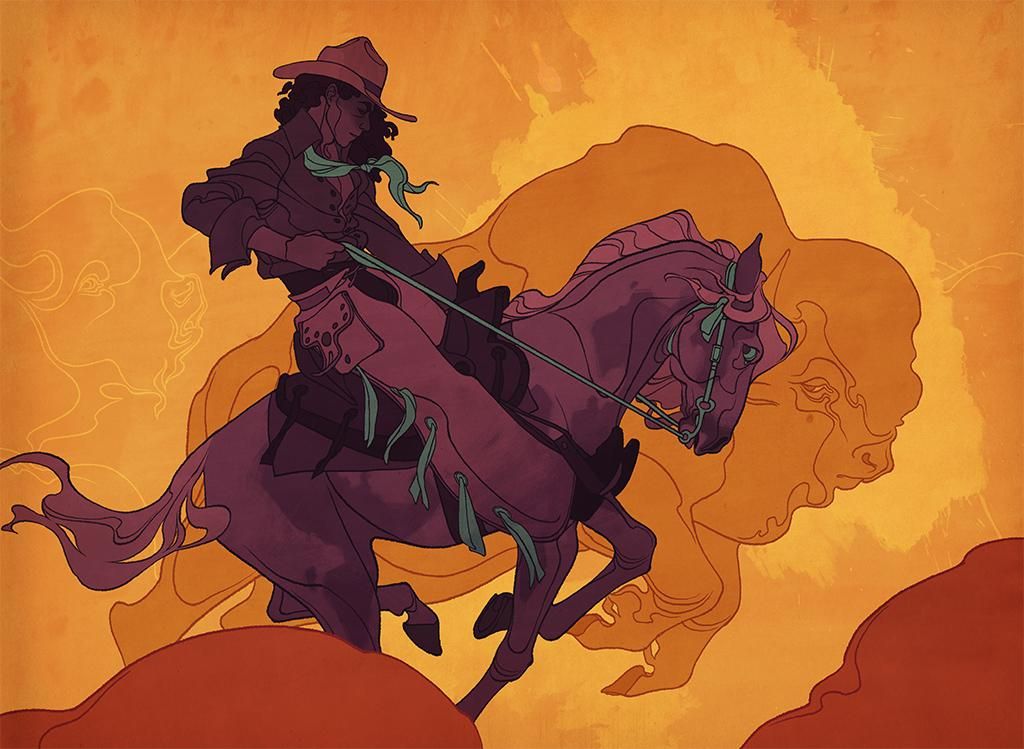 How did you start drawing professionally?
I actually started when I was fourteen; I e-mailed the online pet site Neopets and, in not so many words, told them that their art was horrible and that they should hire me because I could do a way better job.
Granted, I don't think this was the most diplomatic way of reaching out, but it got me the job! I ended up working there as an artist for seven straight summers, and it was a fantastic experience to be imbedded in a professional art team for that long before I started working in the industry full-time.
What inspired you the most growing up to create art?
It's hard to say what lit that flame, but I'm sure I owe a lot to very encouraging parents.  My dad was in the film and animation industry when my sister and I were growing up, so we spent a lot of time paging through style guides at Disney and Dreamworks to pass the time.
I was completely convinced that I would grow up to be an animator when I was a kid, or at the very least work in the animation industry; that isn't quite how it worked out, but I likes to think that I'm pretty damn close.
What appeals to you so much about the themes of cowboys, dinosaurs, and Ancient Egypt.?
I owe a lot of this to family vacations and road trips as a kid- we followed the Oregon Trail for the sesquicentennial in 1994, and we went to our fair share of museums full of dinosaurs and mummies.
What I love about them now is the intersection of scientific/historical fact, and the culturally-perpetuated lore… It's a blast to find the untold stories- to realize that dinosaurs are so much more complex and interesting than what we thought of them twenty years ago!  That most cowboys weren't handsome white dudes, that women had as much of a stake in the Old West as men did, that the history of mummies and modern western Egyptomania is rife with cultural issues of racism and appropriation.
They're all such interesting topics, and it's really fun to approach them from a more unique, and often more accurate, perspective… I just can't seem to get away from them, for better or for worse.
You seem to have fondness for posters, and adding things like movie titles and taglines to your art. where does this come from?
I adore historical commercial design, yes! I'm a sucker for graphic design and typography (even if it isn't my particular field of work), and so I love the challenge of trying to match a particular time period's style and tone.  I think it's the production designer in me- I love the subtlety it takes to design something that feels like it could exist within a fictional universe, and it's an exciting challenge to take on.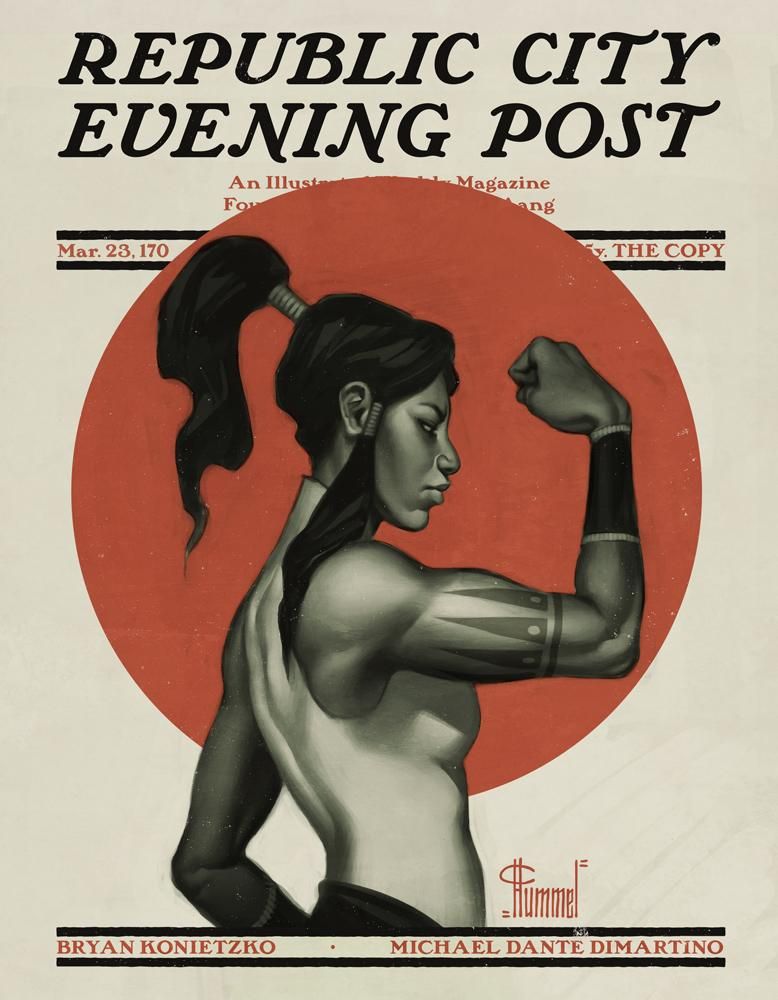 You've drawn concept art for tons of video games, is that a different than say drawing comic book or what we might call normal drawing? What is unique about drawing for video games?
Working in concept art is all about being able to communicate ideas effectively… more often than not you're communicating mood, narrative, tone, and everything else with isolated environments, props, and characters.
Concept art is also less about the individual artist- you're part of a larger pipeline, so you learn how to quickly and effectively communicate a design to the next person down the pipe, whether that's a modeler, an art director, or an exec. Concept art is about being part of a team…  You learn very quickly not to get tripped up in your own ego, and to focus on putting out the best product possible, even if it means trashing a lot of your own ideas.
You draw a lot of amazing characters, but you also have a passion for making your own costumes for Halloween and Comic Con. Does making your own costumes by hand influence your drawings, and if so what do you learn from that process?
Absolutely!  Making costumes gives you a newfound appreciation for costume construction, and how those physical restrictions can actually make for more interesting designs- how fabric falls, how the body moves in clothing, how seams work, etc.  I wholly recommend that character designers at least read up on costume design a bit; the information is invaluable, and it's fantastic to have that functional foundation underlying all of your designs.
If you had to teach your former self a drawing skill, what is the most important thing you've learned since you started out?
Draw studies!  All the time.  Learn composition by drawing compositions, learn color theory by painting it, learn value structures by trying them out.  It's so important to internalize the reference you're looking at, to put it in your brain so you can access it more readily; tutorials and reference gathering are great, but nothing compares to pulling out a pencil (or tablet pen) and understanding by doing.