Unless you've been living under a rock, you're probably no stranger to the latest advances in artificial intelligence. Over the past few years, AI has advanced to the point where it can help humans take care of repetitive tasks, save time, and boost productivity. And with so many AI tools on the market, more and more users are discovering how AI can help simplify their lives.
Whether you're running your own business, growing your personal brand, or just looking to save time on tedious tasks, artificial intelligence is the answer. From tools for AI content generation to video editing and research, AI is taking center stage in 2023. It's one of the fastest-growing and most popular technologies in the world, with new, unprecedented tools being created each day. 
Ready to leverage the power of AI? Here are the best AI tools of 2023 to help you streamline your creativity and improve your efficiency.
AI writing and content creation tools
Whether you're writing ads for an upcoming product launch or searching for the perfect caption for your next Instagram post, writing can feel overwhelming. Fortunately, when you leverage AI tools for writing and content generation, you'll be able to write fresh copy for all of your content needs.
AI writing makes the process smoother and more efficient, so you can focus on the creative aspects of your project. There's a wide range of AI writing tools available, from ad copy generators to quote makers, so you can find the perfect option for your next project. Most AI text generators follow the same concept: You type a prompt for your text, and the AI creates unique content within seconds.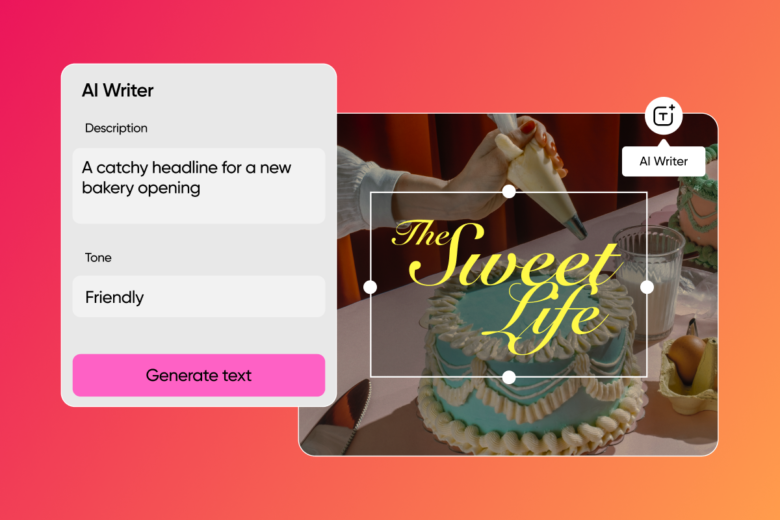 When it comes to AI writing, you'll want to choose the best tools for your content generation needs. Some of the top AI tools for writing include:
Need an AI content generator that does it all? Picsart is the answer. Picsart's comprehensive suite of AI writing tools takes the hassle out of writing, so you can add a competitive edge to your social media captions, marketing tools, advertising copy, and more.
Whether you're writing product descriptions or social media bios, the Picsart AI Writer generates copy quickly and effortlessly. The best part? Our easy-to-use AI Writer is completely free, so you'll never have to worry about a word cap.
Copy.ai's AI text generator is a great solution for marketing professionals who write different types of content, from email newsletters to product descriptions. All you have to do is choose what you want to write, type in some data, and select the right tone for your content. From there, the AI will generate multiple versions of copy for you to choose from. 
Copy.ai is available for a free 7-day trial and offers 2,000 free words per month, but you'll need to upgrade to a pro plan at $36/month to access all of Copy.ai's features.
AI video creation and editing tools
Video content is on the rise, and it's easy to see why. Video content appeals to multiple senses, and it's one of the best ways to capture your audience's attention with a powerful message. According to a 2023 study, video content isn't only limited to entertainment purposes. In fact, 91 percent of consumers want to see more online video content from their favorite brands.
Video marketing can help your brand reach the right people, but creating and editing video content requires time, money, and effort. Whether you're a content creator, professional video editor, or novice, you know that creating a great video requires skills, a great concept, and professional equipment—if you're taking the DIY route.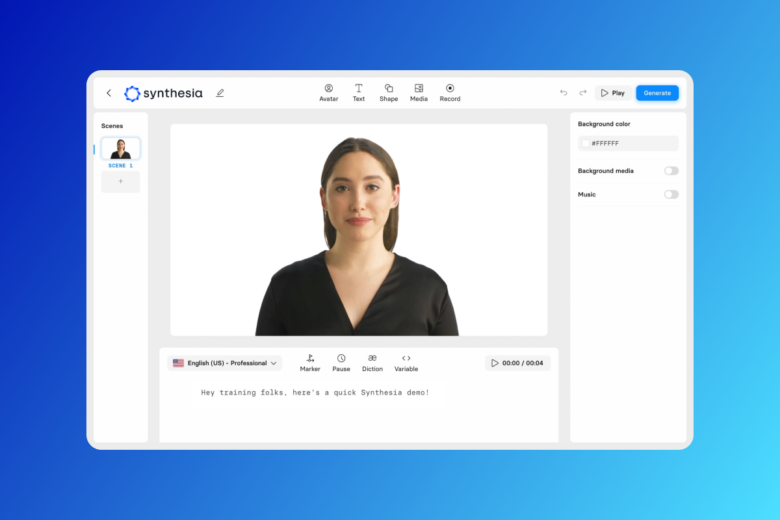 The good news? With AI at your fingertips, you can create videos without worrying about time-consuming production or editing. Instead of dealing with the technical aspects, you can focus on storytelling to let your creativity shine. The best tools for AI video creation and editing include:
As one of the most popular AI video generation tools, Synthesia features a beginner-friendly online platform where users can create videos by simply entering text prompts. When you use Synthesia to create videos, you can choose between over 125 AI avatars who can tell your story in over 120 languages. 
You can use the free demo to create your first video. Then, you'll need to upgrade to a personal ($30/month) or corporate plan (custom price) to continue creating AI-generated videos.
The Reface app is one of the easiest ways to swap faces with your favorite celebrities and friends. Alternatively, you can edit your face into a premade video with AI. Reface utilizes advanced face swap technology, so you can swap your face in real time using your phone camera. You can also add trendy filters, GIFs, and more to amplify your content. 
Reface Pro normally costs $6.99 per week, but you can buy a yearly subscription for $29.99. You can download the app for free through the Apple App Store or Google Play Store, but you may need to pay for in-app purchases.
Want to turn your pre-recorded footage into a professional video? Topaz Labs can help. Topaz Labs' video editing tool uses AI to professionally upscale, renoise, and restore your old video footage. It can also recover video details, blend frames, stabilize your footage, and more.
Topaz Video AI is a desktop app that costs $299. You can also try the tool for free by entering your email address on their website.
Pictory offers an easy-to-use interface where you can automatically create short, shareable branded videos from long-form content. With no technical skills or software download required, Pictory provides an efficient solution to promote your personal and professional brand through video marketing.
From AI-enabled features to text-to-video creation, Pictory leverages advanced AI algorithms to automatically generate videos from your text input. You can get started with Pictory for free, while standard and premium memberships cost $19 and $39 per month, respectively. 
AI image generators
Tired of starting from a blank canvas? With generative AI tools at your fingertips, anyone can bring their creative vision to life with simple text prompts. To create stunning art and images with artificial intelligence, all you have to do is enter a short description of your desired design and let the AI work its magic.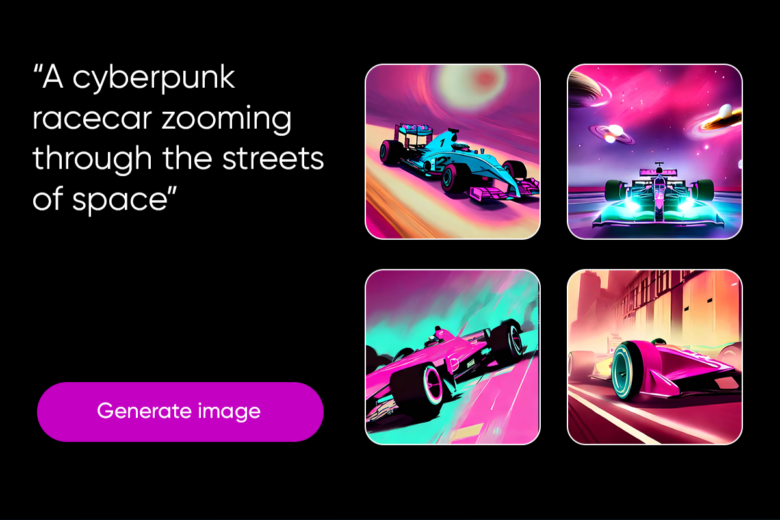 The machine learning algorithms that power AI image generators are evolving rapidly, opening up new possibilities for designers, marketers, creators, and more. The best AI image generators include:
Whether you're looking for some fresh inspiration to fuel your design or want to create more efficiently, the Picsart AI Image Generator can transform your creative process with powerful text-to-image AI. To use our beginner-friendly AI image generator, all you have to do is type a detailed description into the text box. Then, AI will transform your artistic vision into beautiful AI-generated art in seconds.
The Picsart AI Image Generator can instantly generate marketing materials, anime designs, and more to turn your imagination into a reality. Plus, it's completely free to use, and you don't have to worry about downloading any third-party software.
Midjourney's AI Art Generative Tool is an AI program that can help you generate stunning visuals with artificial intelligence. To use Midjourney's tool, you'll need to head over to the Midjourney Discord. Once you're in the Discord channel, look for the newbies' channel on the side panel and type /imagine to enter your text prompt and generate AI images.
After you've entered your text prompt, the Midjourney Bot will generate four options for you to choose from. With a trial, you can enter up to 25 prompts for free. Subscription costs can range from $10 to $60 per month depending on your subscription tier.
DALL·E 2, an AI image generator created by open AI, quickly creates ultra-realistic images and art based on your text prompts. To get started, you simply type what you want to create, and AI will create an image.
Currently, DALL·E 2 charges $0.02 for an image with a pixel resolution of 1024 x 1024. Meanwhile, an image with a pixel resolution of 512 x 512 costs $0.018, and a 256 x 256-pixel image costs $0.16.
AI music generators
Contrary to popular belief, artificial intelligence isn't just useful for generating images and text; it's also transforming the music industry. AI music generators are changing the way we create music, creating unprecedented opportunities for everyone to become a musician. To channel your inner mission, all you need is an idea and an AI music generator.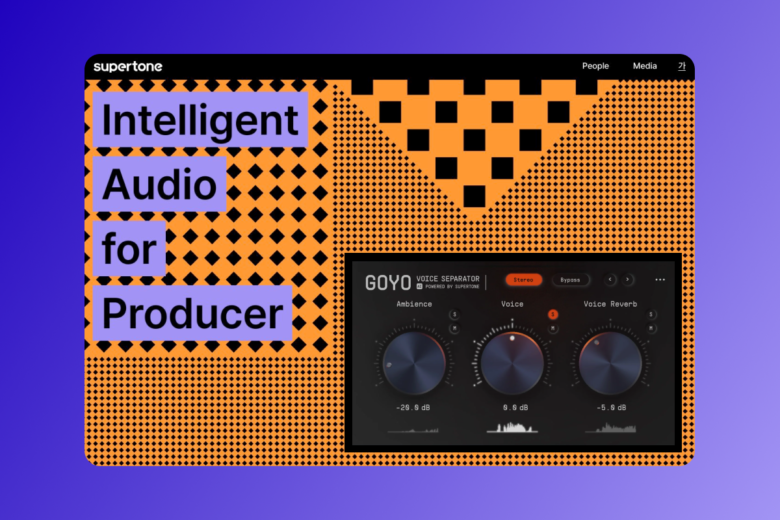 In addition, AI-generated music can be crafted instantly, and the outcome will depend on your text prompts. Depending on the tool, you may be asked to enter a music style, use case, or other specific details to describe your desired music. Ready to start creating? From background music to catchy jingles, here's a list of AI tools to amplify your creativity with one-of-a-kind music.
Supertone is a creative studio from Korea that features singing and acting voice separation and synthesis AI technology. Thanks to their proprietary AI tech, Supertone can create original, expressive, and hyper-realistic results for artists, actors, screenwriters, and more.
To work with Supertone AI, you'll need to reach out to the company with a business proposal. From there, Supertone will start producing your desired content.
Jukebox is an AI song generator created by OpenAI. Using neural net technology, Jukebox generates music, including singing in a wide range of genres and artistic styles. Users can also input a genre, artist, and lyrics to produce a new music sample from scratch.
AI research tools
Whether you're a college student, professional marketer, or entrepreneur, you already know that quality research matters. Countless students and researchers are already using AI to simplify the research process. AI research tools make it easier to keep up with the latest trends, as well as organize your research and cite data correctly.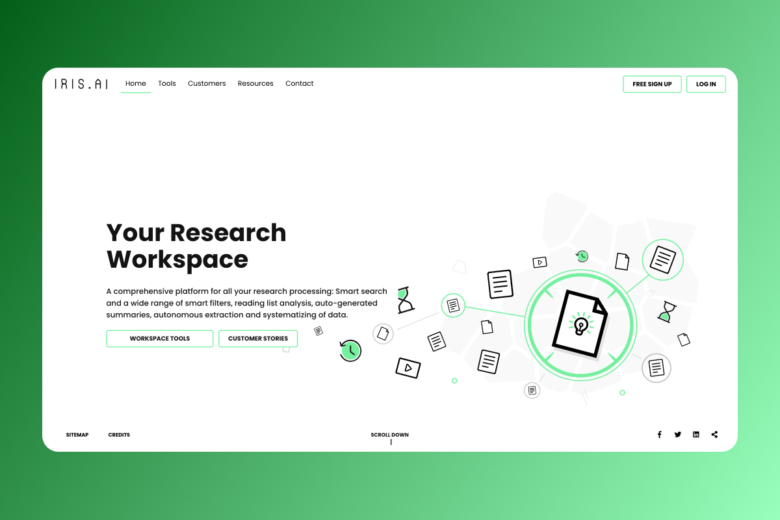 When you're ready to boost your research efficiency, genei can be your MVP. As an AI-powered research tool, it automatically summarizes reading so you can create blogs, articles, and reports without worrying about hours of reading. 
Users can also store documents in fully customizable projects and folders, with the ability to link content to any part of a document to generate automatic references. At the same time, genei's AI can instantly extract keywords from PDFs and web pages so you can find key information faster.
Currently, genei offers a free month trial, along with a 40-percent discount for academics. The basic plan is around $12 per month, while the pro plan costs around $37 per month.
Similar to genei, Iris.ai creates a research workspace so you can stay organized and generate summaries of important information. Iris.ai features a comprehensive platform for research, with AI capabilities spanning smart search, reading list analysis, autonomous extraction, and more.
Iris.ai offers a free trial, along with a free basic account with limited functionality. Meanwhile, their premium plan costs around $82 per month.
AI tools for daily life
Whether you're interested in smarter budgeting or looking to save time on tedious tasks, there are countless AI tools that can help simplify your daily life. AI-powered tools can help you boost productivity and wave goodbye to time-consuming tasks so you can focus on the more important aspects of your life.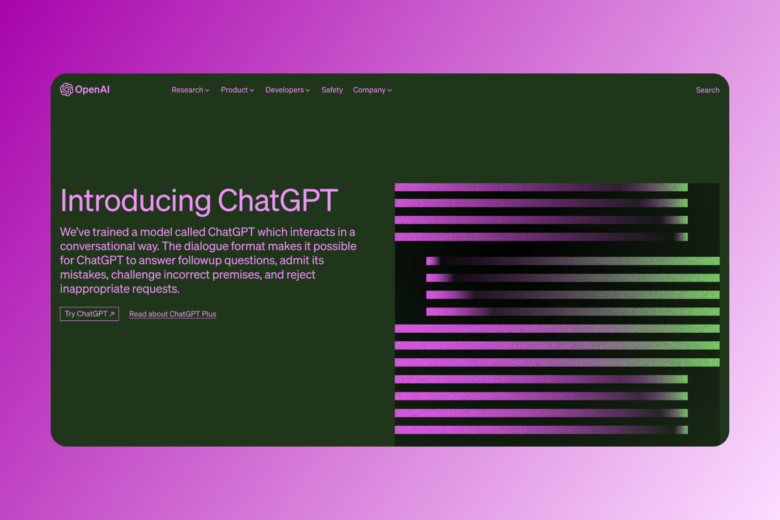 Ready to take tedious, repetitive tasks off your plate? Here are the top AI tools to use in your everyday life.
If you're searching for a simple tool to track your financial habits, wallet.AI is the answer. The tool sorts your financial data based on your spending habits, which are collected from other apps and your locations, to provide a comprehensive view of your financial behavior. It also provides time-sensitive financial advice through alerts and recommendations.
Currently, wallet.AI is an invite-only app, meaning you'll need to request an invite to use the app.
ChatGPT, another AI-powered tool created by OpenAI, is a web-based chatbot launched in 2022. ChatGPT features an intuitive interface that works just like any other traditional chatbot. All you have to do is type in questions, and ChatGPT will generate answers. It can also answer follow-up questions, admit mistakes, and reject inappropriate requests.
ChatGPT is a free online chatbot. OpenAI is also working on a pilot subscription plan for ChatGPT known as ChatGPT Plus.
Want to simplify your schedule? TimeHero makes it easy to schedule, manage, and automate work from daily tasks, projects, and calendar events—all from one centralized platform. Unlike other productivity apps, TimeHero helps you manage and track everything you need to do. It also automatically plans when to work on tasks based on your availability.
TimeHero offers a free 7-day trial and three types of plans. Users can expect to pay $4.50, $10, and $22 per month for the basic, pro, and premium plans, respectively.
AI tools for business
If you're running your own business or building your personal brand, having the right resources at your disposal can make your life easier. Between communicating with customers, doing administrative work, and managing your brand, you're already wearing multiple hats.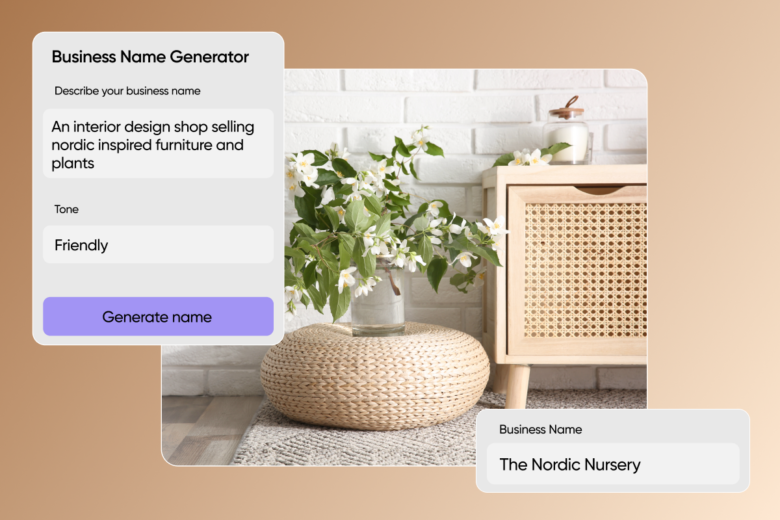 Fortunately, AI can take tedious business processes off your plate. From automating tasks to growing your brand, many AI tools for business are designed specifically for managing small businesses. Here's where to start.
Searching for the perfect name for your new business? Try using the Picsart Business Name Generator to build a unique brand identity with original company names. Our powerful AI tech generates business names instantly based on your brand identity, target audience, and industry.
In addition, our online business name generator is 100% free, so you can find a strong foundation for your brand while making your entrepreneurial dreams come true.
From social media platforms to ad copy, you need an irresistible copy to capture your audience's attention. That's why the Picsart Slogan Maker can transform your marketing strategy. Our AI-powered slogan generator can help you create a memorable slogan in seconds so you can leave a positive first impression with potential customers.
Whether you're searching for a slogan to reflect your aesthetic or looking to grow your business, we're here to help. Our slogan generator is free to use, with no sign-up or registration needed.
Timely is an AI-powered company time-tracking app, which allows you to track the time you and your team spend on different tasks. Instead of dealing with the administrative hassle and manual tracking, Timely automatically records time spent in native work apps using native integrations.
Timely offers a 14-day free trial, and their most popular plan is $14/month.
From school presentations to quarterly reports, it's easier than ever to create professional presentations in minutes using AI. Beautiful.ai features hundreds of pro-grade slides crafted with AI-assisted design, allowing you to present ideas clearly without putting other work on hold.
With Beautiful.ai, you use smart slides, add your content, and watch the slides adapt. Thanks to its built-in AI designer, all you have to do is enter your ideas to create impactful slides. The tool costs $10 and $40 for solo users and teams, respectively, with custom pricing for enterprise businesses.
AI social tools
Want to stand out on social media? Whether you're searching for marketing automation tools or social media posting tools, artificial intelligence can help you upgrade your social media game with trendy posts, scroll-stopping visuals, and more.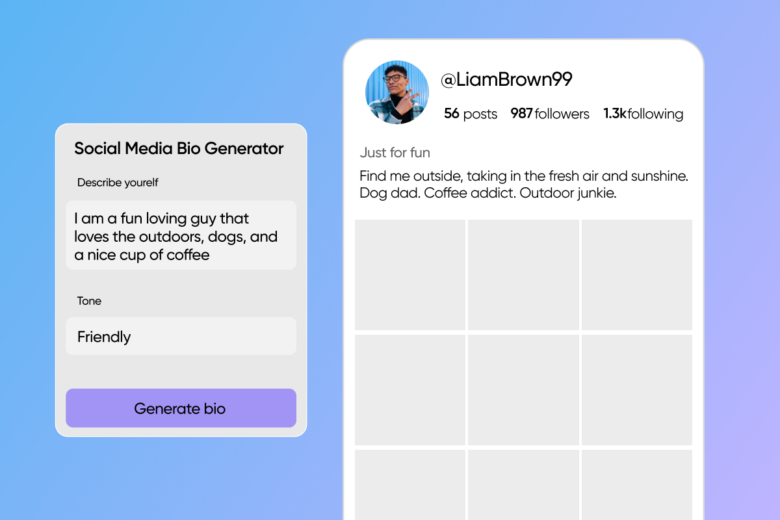 AI-powered social media tools can help you save time, money, and resources when marketing your brand on social media. Instead of starting from scratch, you'll be able to efficiently write compelling copy, streamline your workflows, and turn your social media into a success. Here's a list of AI tools for social media to help you get started.
Your social media bio is one of the first things users see when they click on your profile. From influencers to casual social media users, everyone needs an amazing bio to drive followers and reflect their personality. The good news? Picsart offers an easy-to-use, AI-powered social media bio generator so you can create creative content for any platform.
Not sure where to start? Try choosing from popular bio styles, input any key details you want users to know about you, and let our free bio generator work its magic.
If you've spent any time on Instagram, you already know that hashtags are the glue that holds the platform together. By incorporating trending hashtags into your posts, you can connect with new friends, attract followers with similar interests, and highlight your aesthetic. That's where a free Instagram hashtag generator can get your posts in front of the right people.
When you add AI-generated hashtags to your posts, you'll be able to grow your engagement exponentially. The Picsart Instagram Hashtag Generator can help you instantly generate relevant hashtags based on your keyword input.
Flick, an AI social media marketing tool, is essentially a marketing assistant for busy business owners, marketers, and creators. Flick comes equipped with advanced hashtag tools, social media post schedulers, and reporting tools to drive results for your business without spending hours on social media.
Flick offers a free 7-day trial to test out their social media toolkit, while its membership pricing ranges from $13 to $76 per month. 
Streamline your creative process with cool AI tools
Whether you're a small business owner, influencer, or creative, artificial intelligence is the tool you need to reach new creative heights. With so many groundbreaking AI-powered tools out there, you can use AI to simplify your schedule, curate attention-grabbing copy, and more.
So, what are you waiting for? If you're searching for free AI tools to kickstart your next project, Picsart has got you covered. Our AI tools are free and require no registration, so you can fuel your personal or professional brand with fresh, original, and unique content. Try Picsart today!