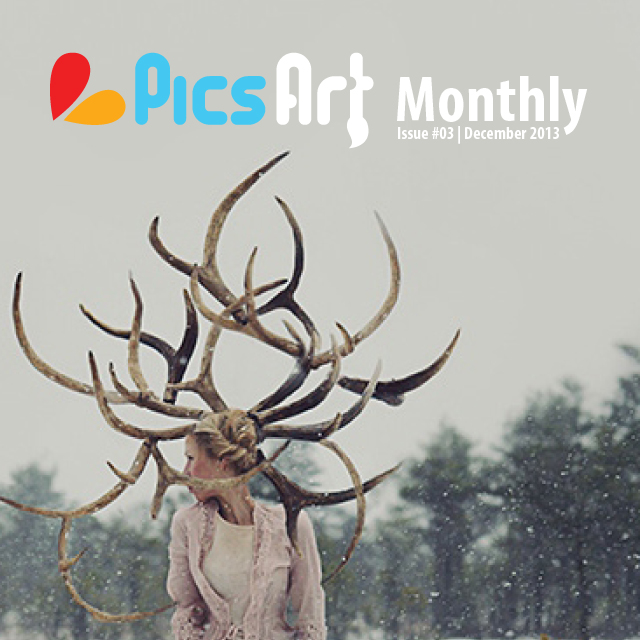 Today we are publishing our third issue of PicsArt Monthly, our monthly magazine which is here to bring you inspiration, guidance, and entertainment.
This month, don't miss our feature interview with ballet dancer turned photographer Kylli Sparre, an artist with astounding surreal photography. Then, explore your own inner artist with this issue's exciting mix of editing and drawing tutorials, demonstrations of PicsArt's coolest effects, and showcases of some of the best art and artists in the PicsArt community. We'll also help you make this Christmas even more special with our Do it Yourself Christmas tips and tricks
Plunge into our December issue by clicking here or here and get all of these and more. And most importantly, keep on creating and sharing so that, maybe next month, we'll feature your work of art!
Here are some sample pages from the month to give you a small taste of what to expect in our December issue.