Here comes Peter Cottontail, hopping down the bunny trail … and this year, he's bringing free Easter images and funny Easter memes for you to share with your family and friends! 
You've already got enough on your plate with hiding the Easter eggs and building the ultimate Easter baskets, so when it comes to sending beautiful Easter pictures as a holiday greeting, we're making it eggs-tremely easy for you! Check out all of the awesome free Easter images on PicsArt that you can download to share with loved ones. And if you think these pretty Easter pictures could use a little more customization, don't forget that you can personalize any #FreeToEdit image online with the PicsArt web editor!
Okay, let's hop to it! ?
Happy Easter Images
1. Eggcited Easter Eggs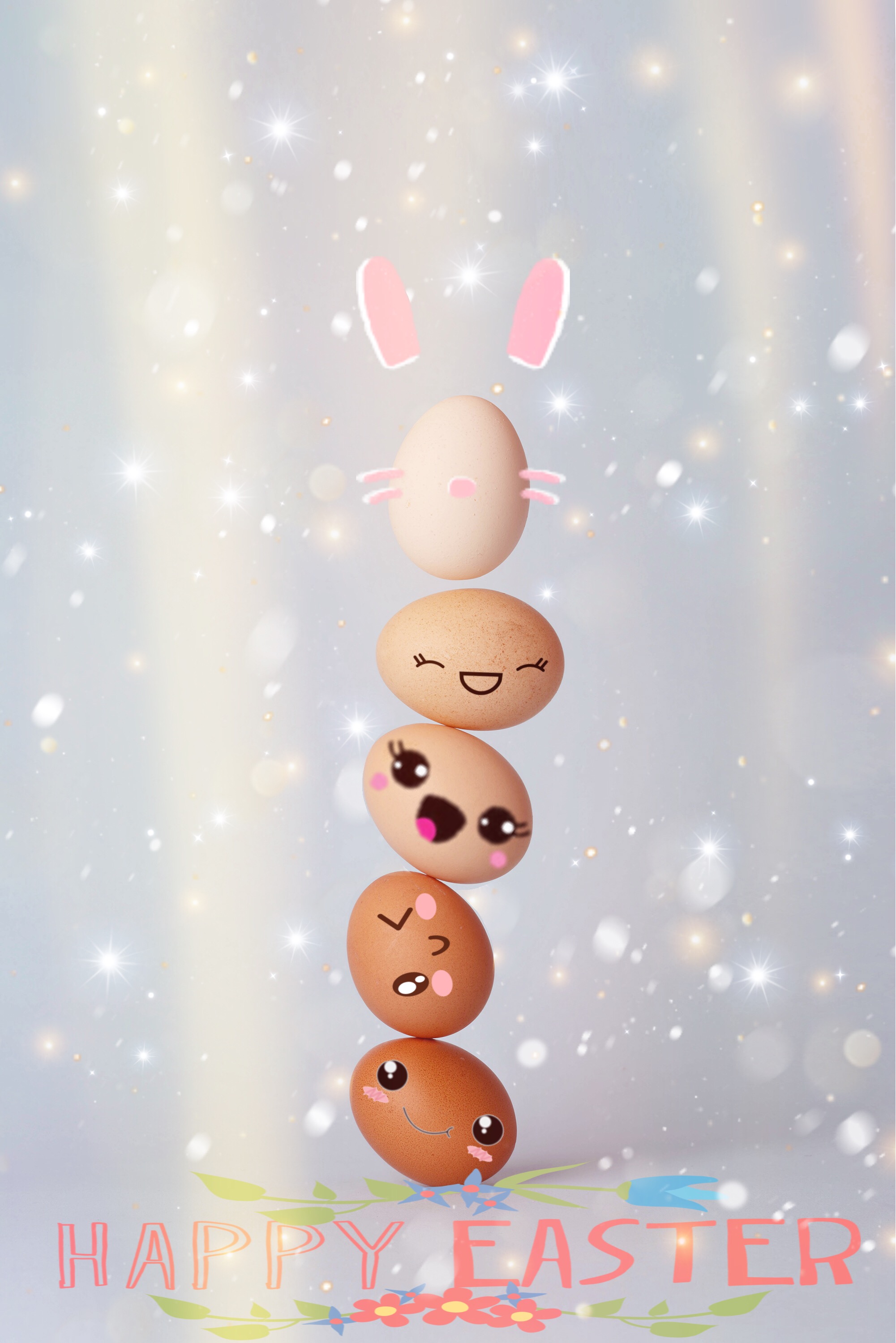 via PicsArt
Stickers are here to make decorating Easter eggs as easy as possible!
2. Mountaintop Cross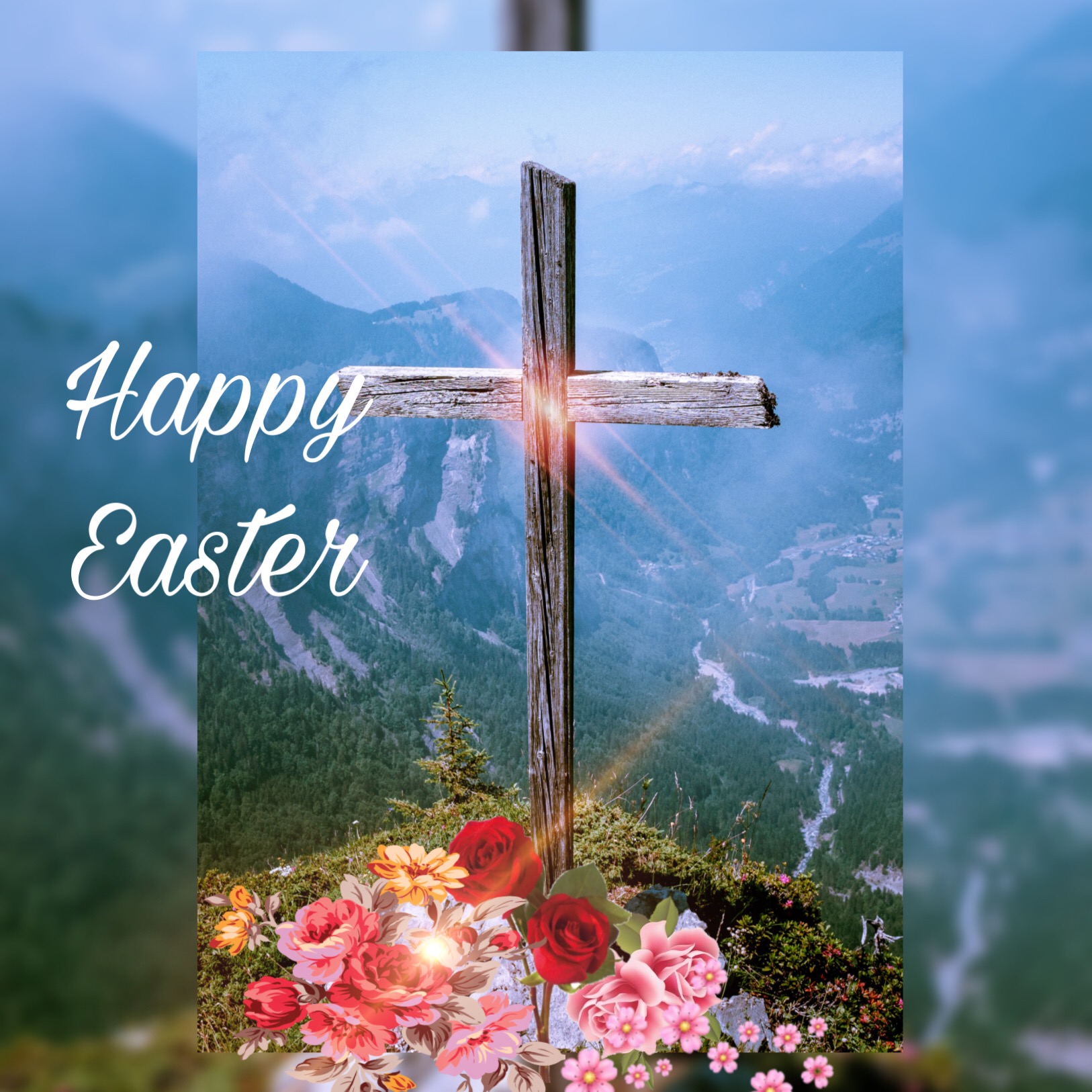 via PicsArt
Don't forget the reason for the season. This Easter meme religious theme is a beautiful Easter picture to send as a reminder of what it is we are celebrating.
3. Hoppy Easter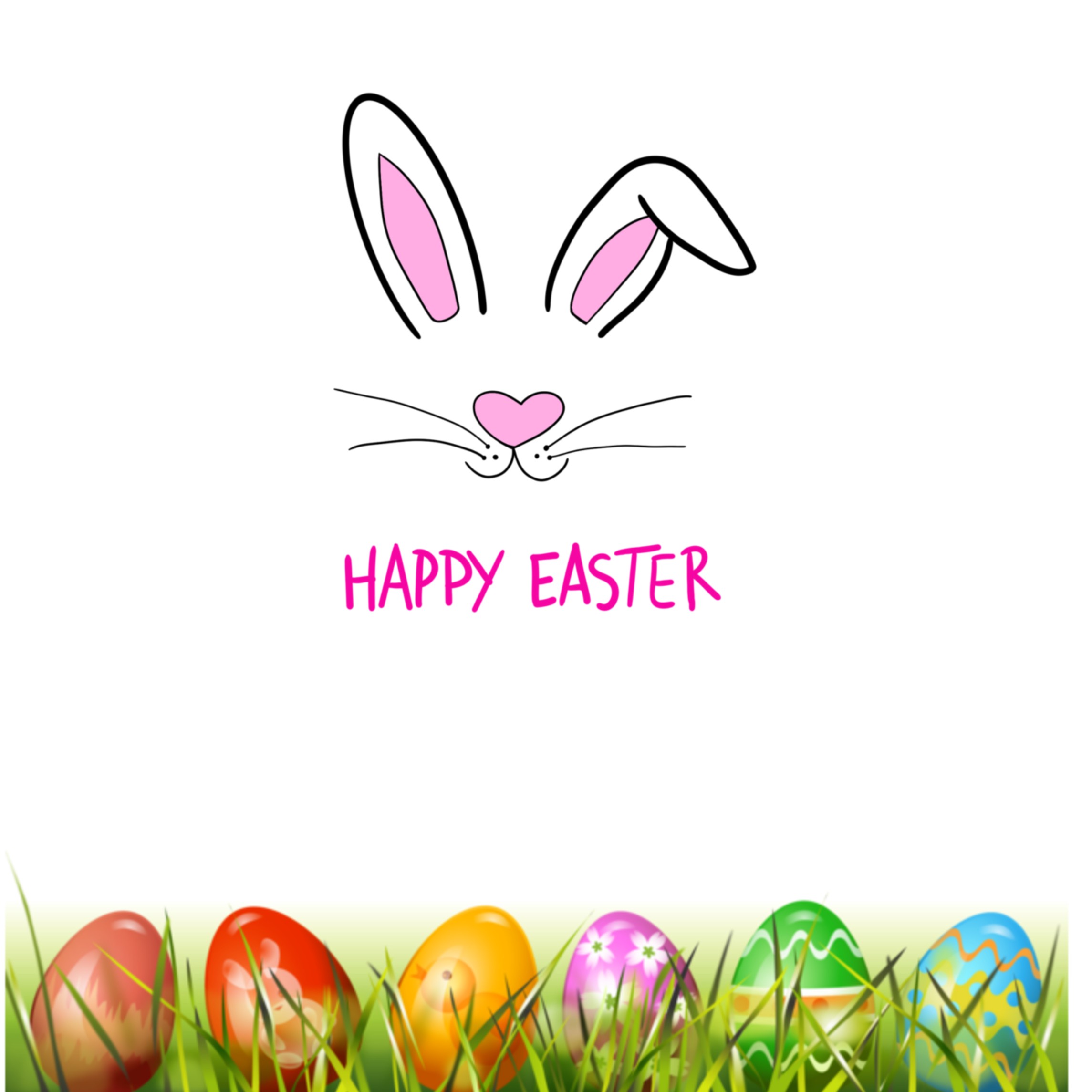 via PicsArt
What's an Easter greeting without the Easter bunny?
4. Egg-ceptional Greeting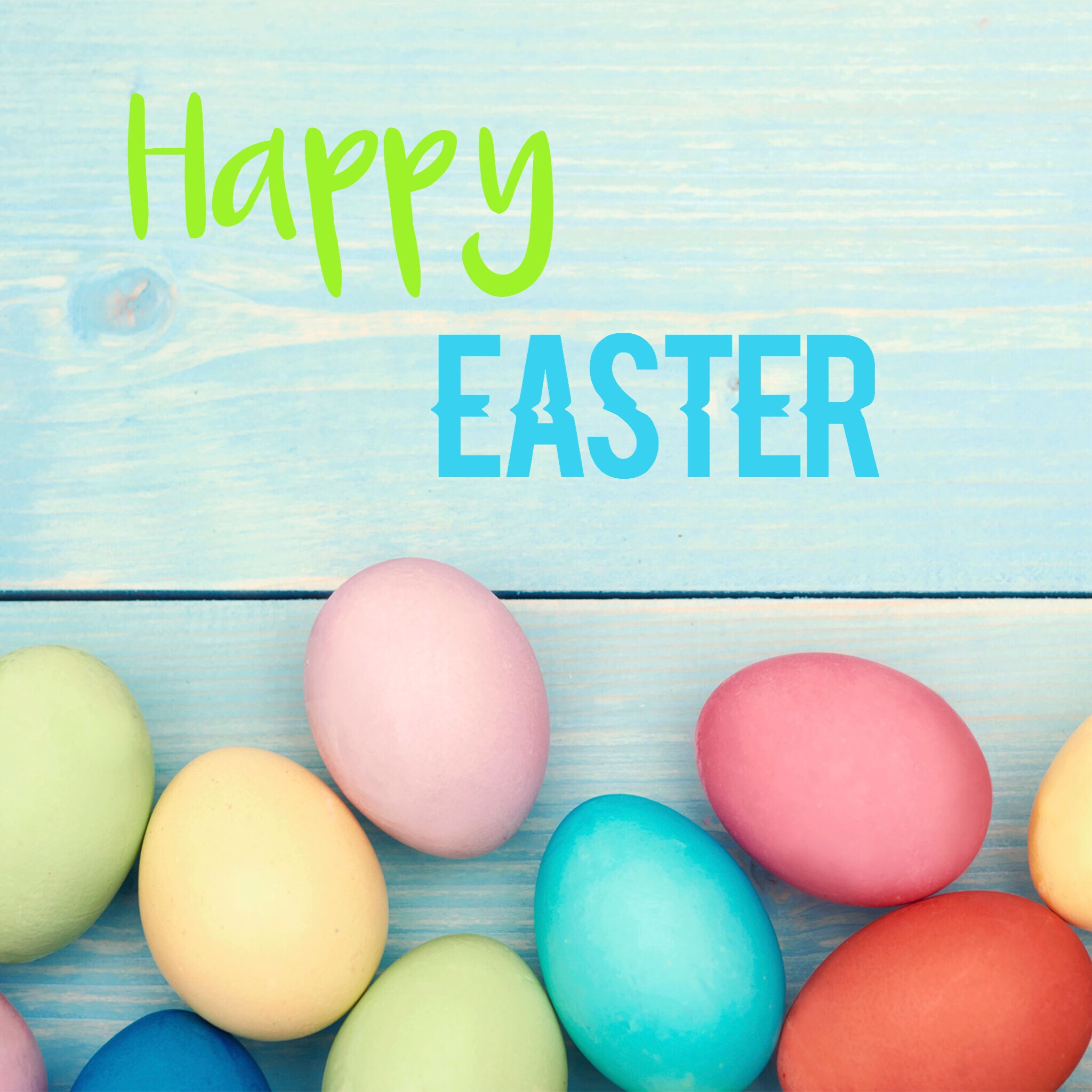 via PicsArt
This pretty Easter image is simple but beautiful, and the perfect Easter picture to share on your social channels.

5. We Carrot About You

via PicsArt
This beautiful doodle style Easter greeting is a great way to let your friends and family know that you carrot about them this Easter! ?
6. He Has Risen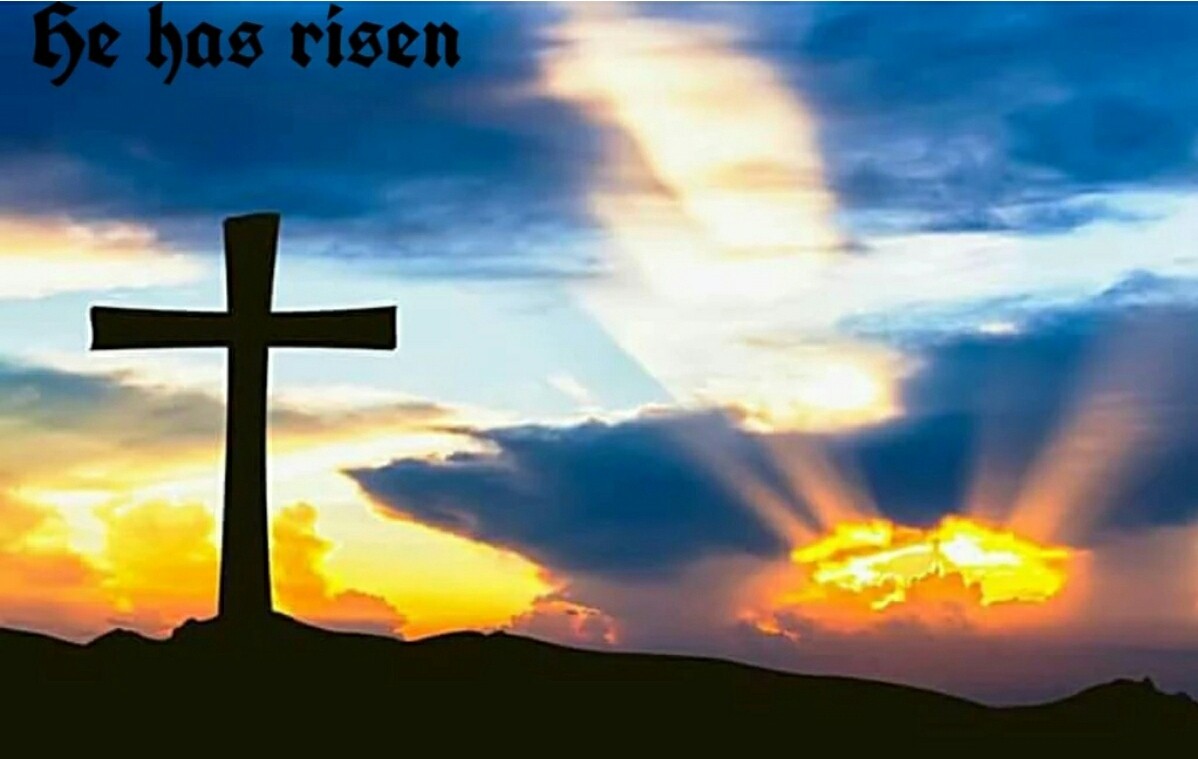 via PicsArt
Share this religious Easter cross to spread the faith or use it as inspiration for your own religious Easter edit. 
7. Ethereal Easter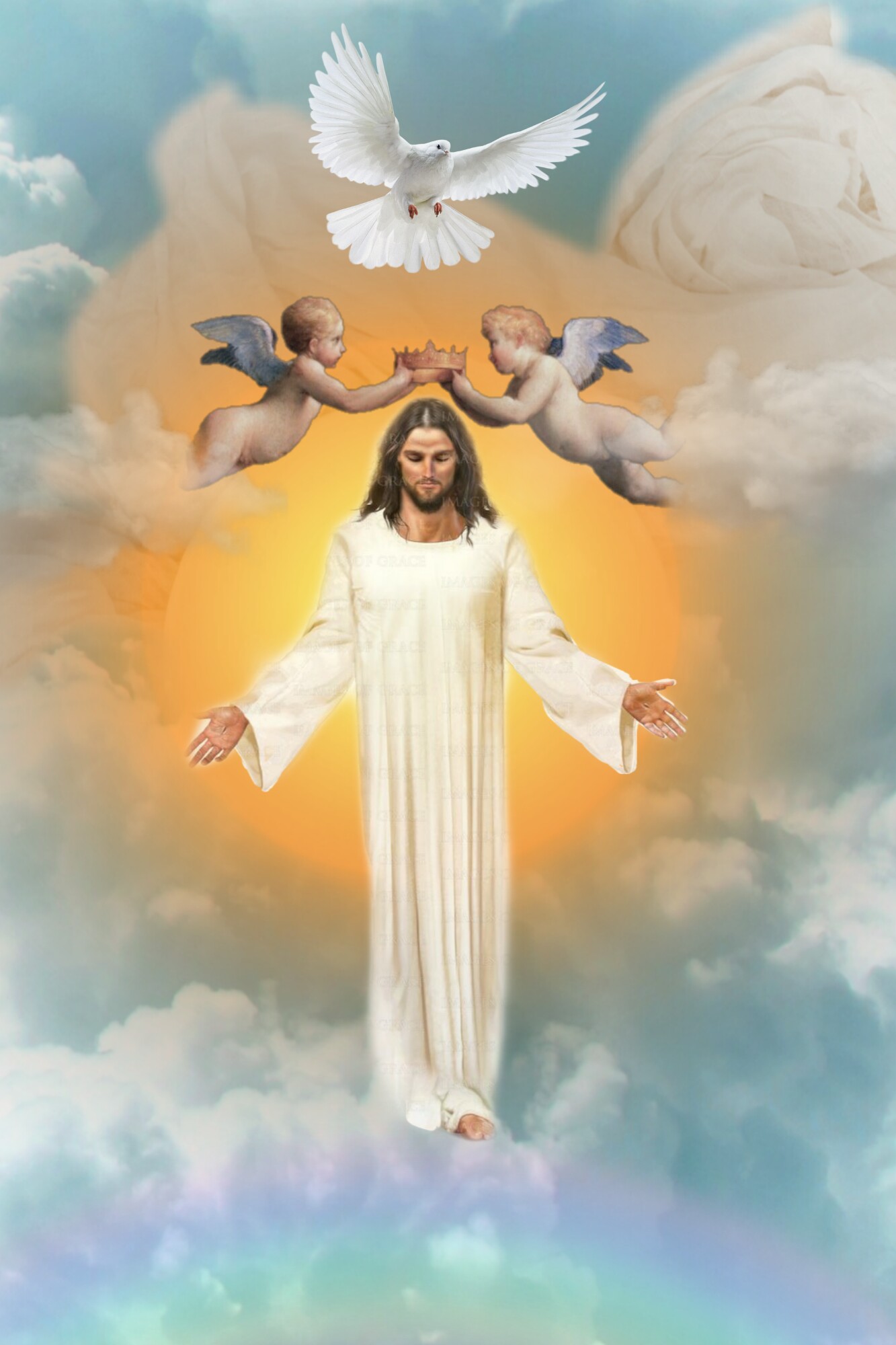 via PicsArt
Personalize your religious Easter images with stickers and brushes to create an ethereal feel. 
8. A Pretty Easter 

via PicsArt
We love how this beautiful Easter picture uses the PicsArt Easter egg brush and Text tool to create a personalized Easter greeting. 
9. Think (Easter) Pink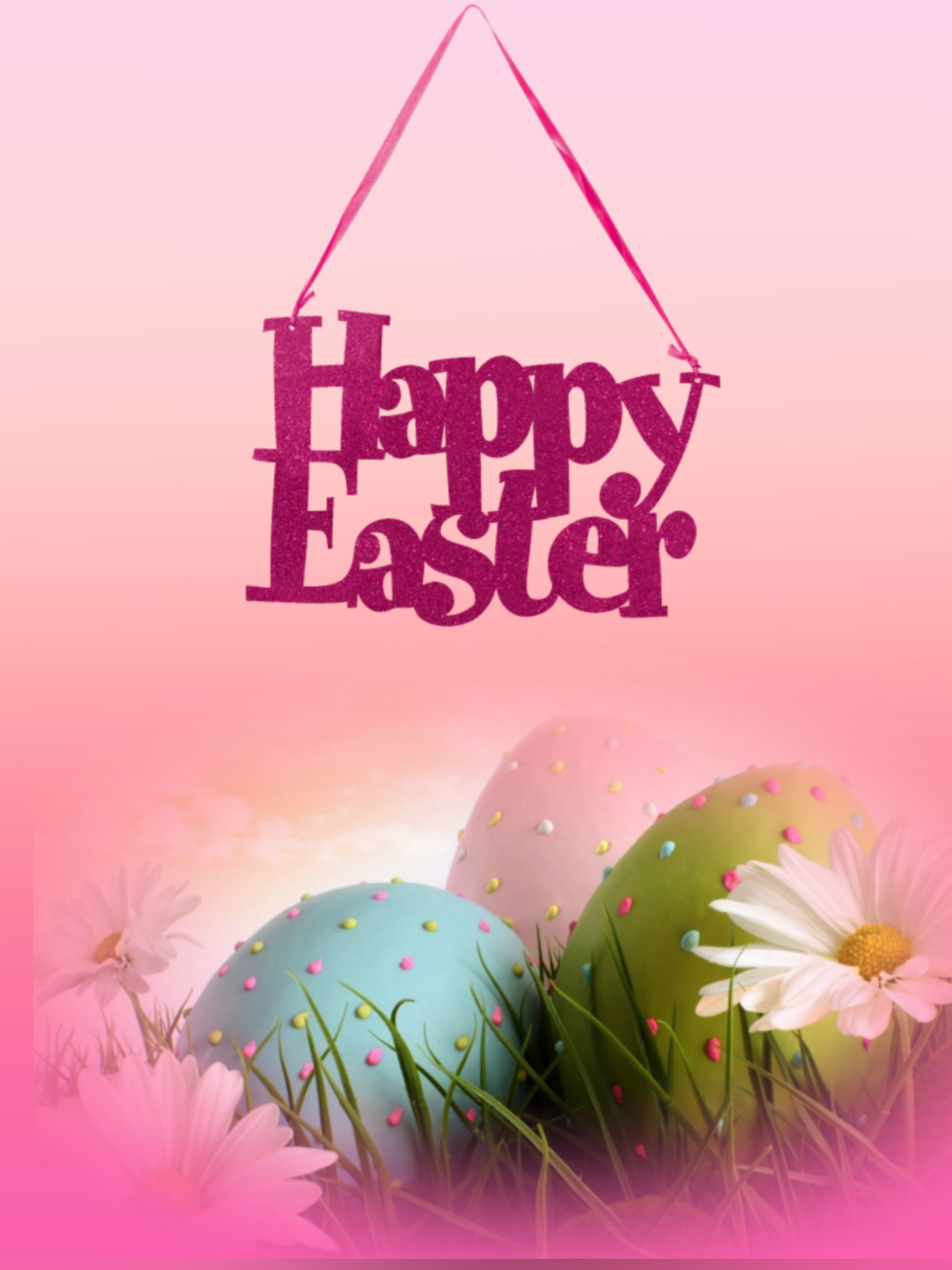 via PicsArt
This free Easter image is pretty in pink!
10. Have a Sparkly Easter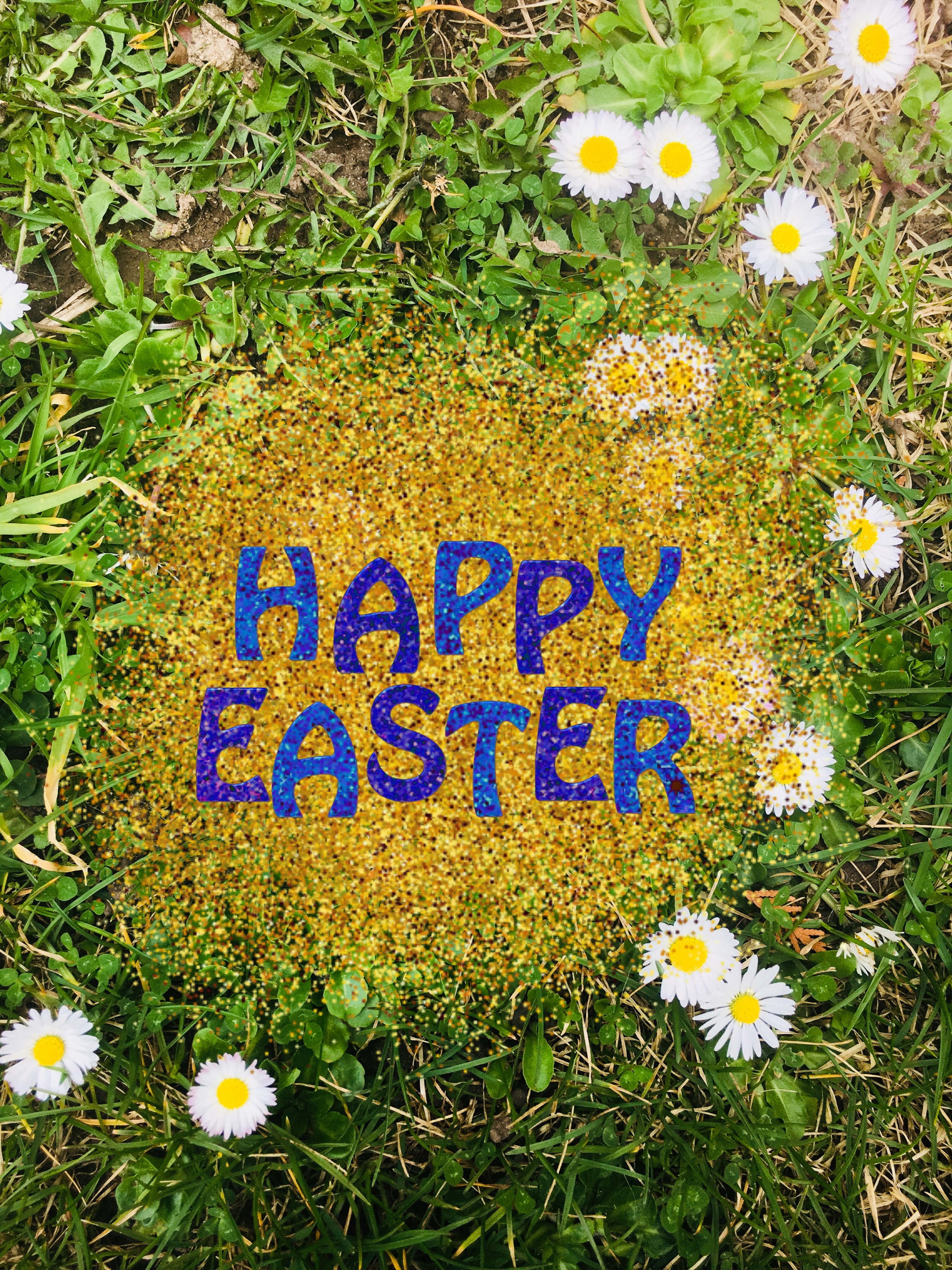 via PicsArt
When you go looking for eggs but find a sparkly Easter greeting instead!
11. Stylish Easter Picture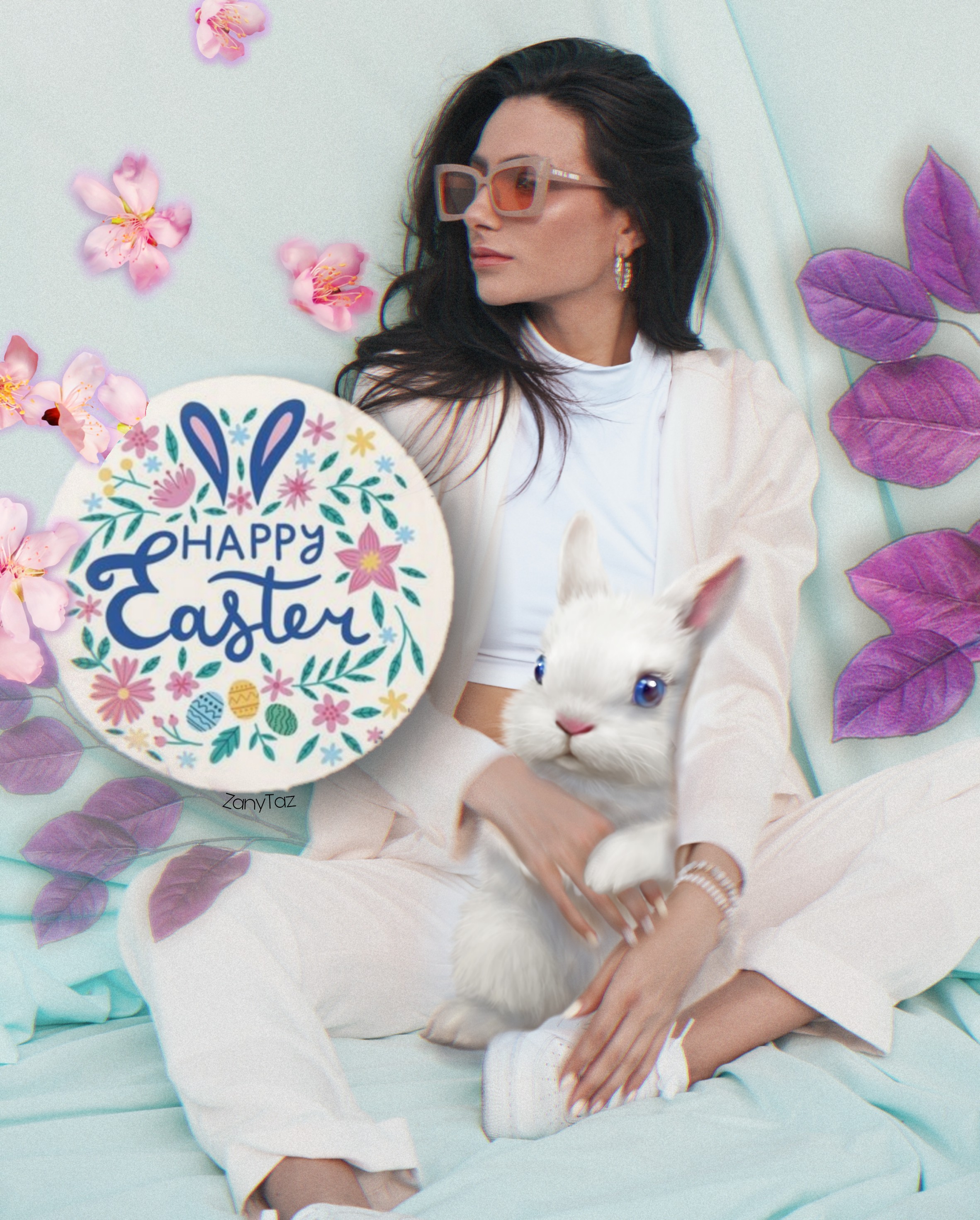 via PicsArt
This Easter picture may have a lot going on, but it's still effortlessly cool. We love the floral Easter badge and the adorable little bunny edited into the photo.
12. Neon Easter Bunny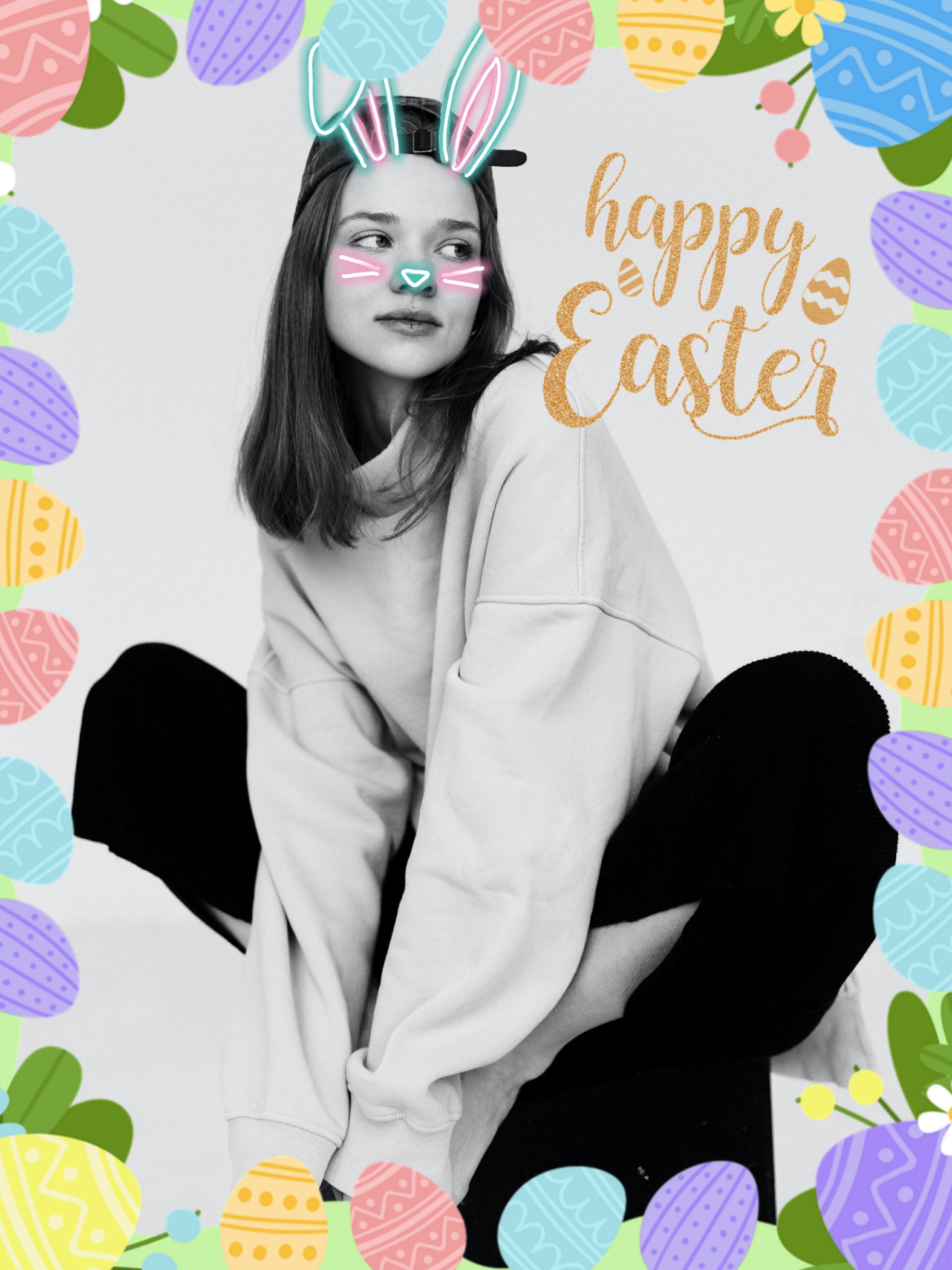 via PicsArt
Give yourself a cute Easter bunny makeover with some cool neon stickers.

13. Colorful Easter Greeting

via PicsArt
Send a colorful free Easter image to all of your Easter peeps! Stickers are a fun and easy way to dress up your Easter card.

14. Easter on Watercolor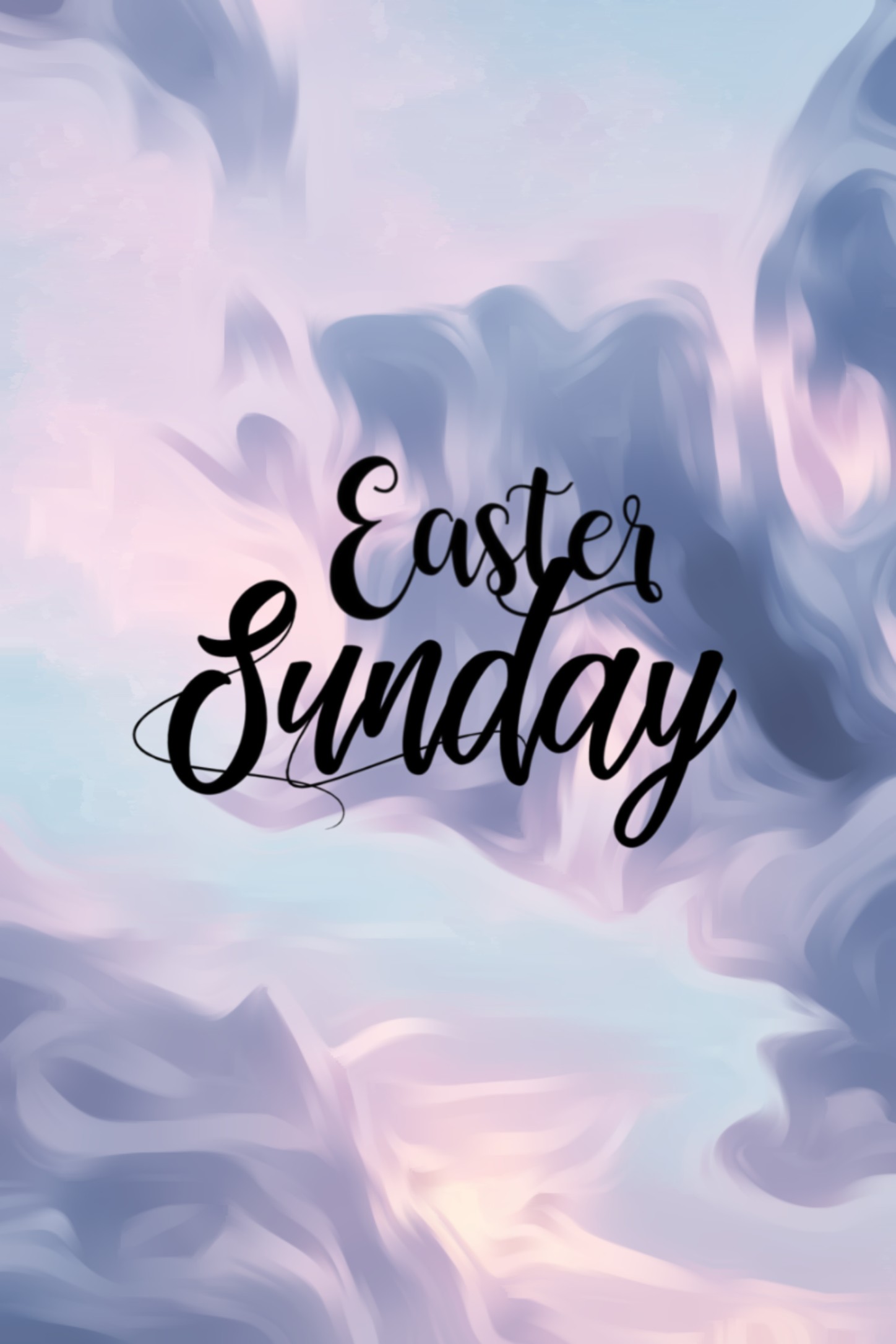 via PicsArt
The pastel watercolor effect with the bold script text gives this free Easter image a perfectly pretty look. Send it to a friend who's looking for a new phone wallpaper, or use it yourself.
15. Religious Easter Eggs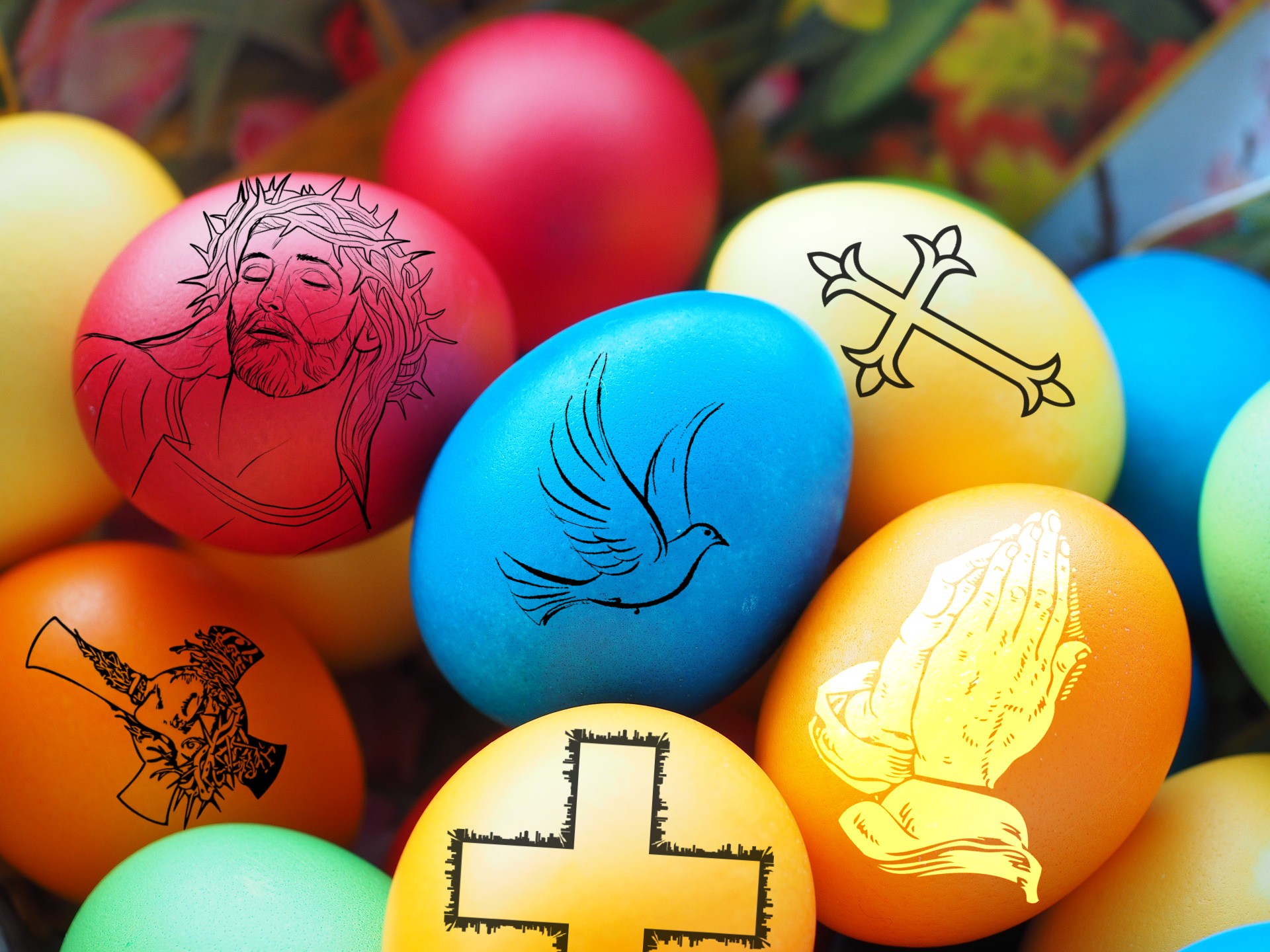 via PicsArt
This image gives an Easter meme religious take on egg decorating with these simple religious stickers.

16. Be Eggs-tra Cool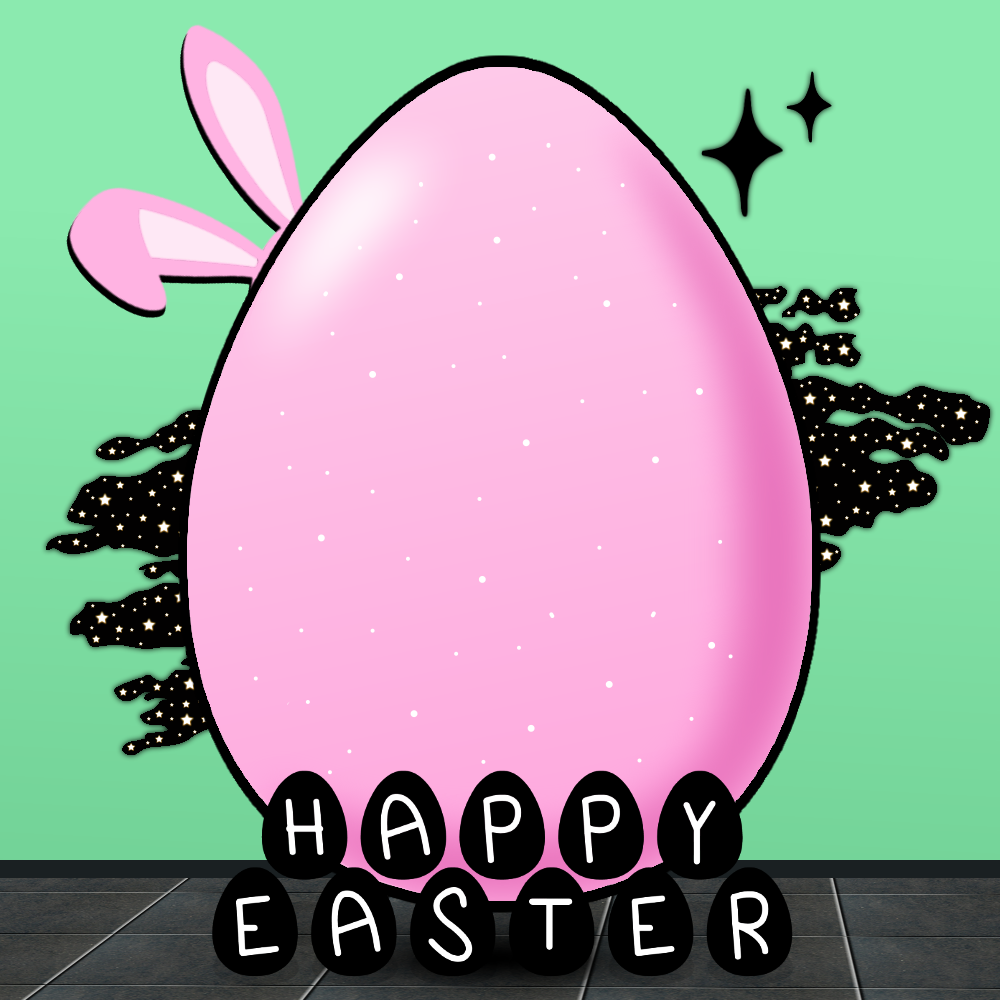 via PicsArt
We totally approve of being eggs-tra this Easter! Galaxy stickers are a great way of getting there.

17. Endless Egg Possibilities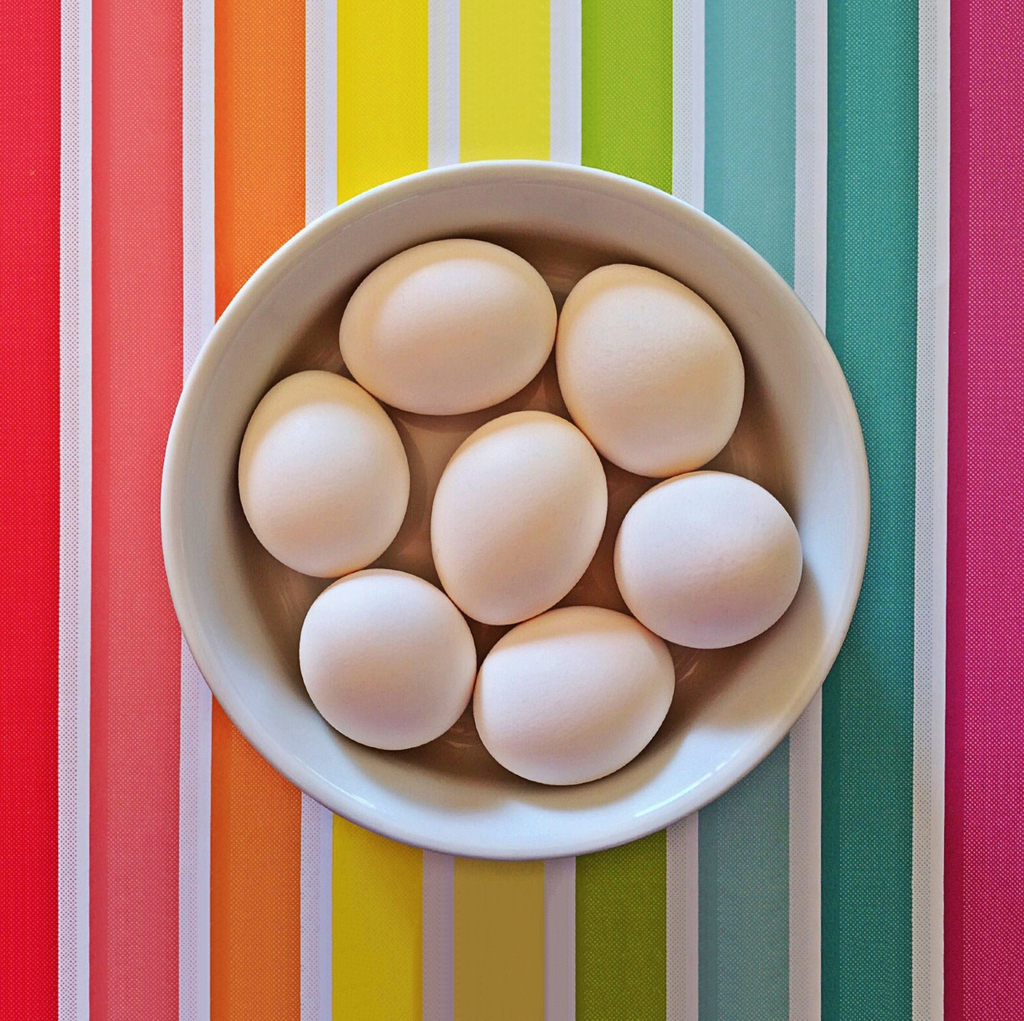 via PicsArt
If you're celebrating Easter virtually this year, this free Easter image is a great way to keep the egg decorating tradition alive. Decorate to your heart's desire on PicsArt!

18. Pastels & Sparkles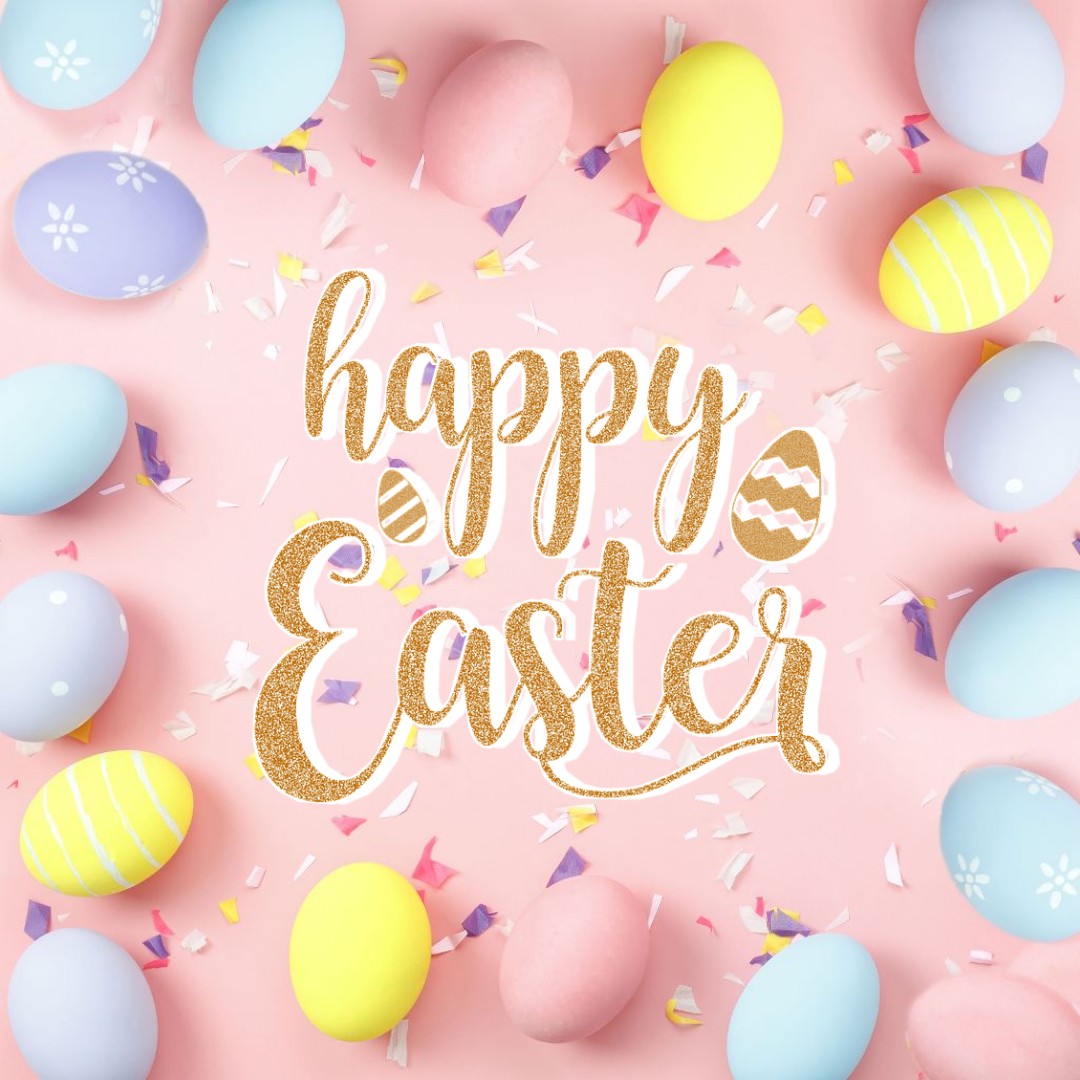 via PicsArt
No matter the holiday, you can't go wrong with a sparkly text greeting!

19. Cute Easter Collage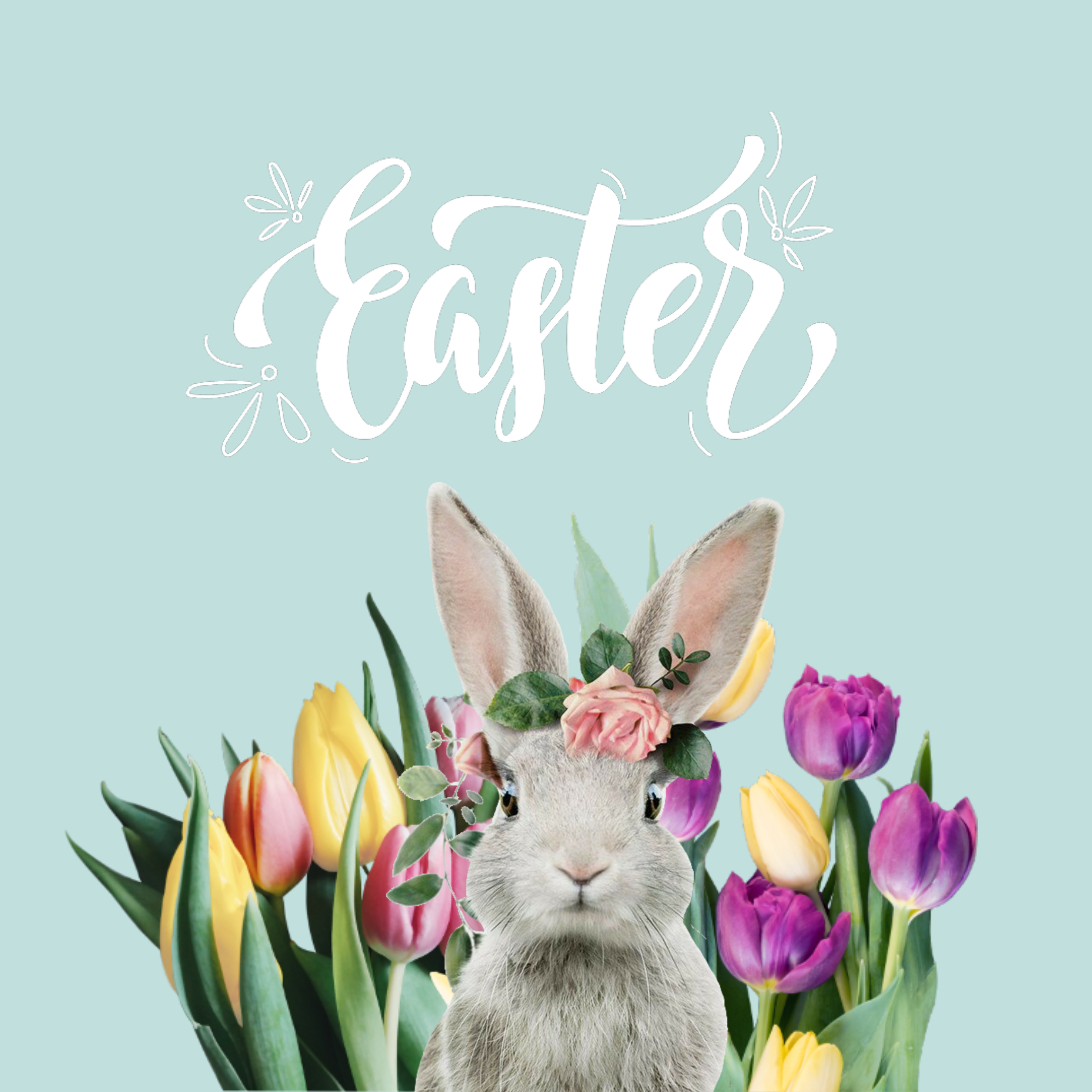 via PicsArt
This adorable bunny sticker will take your Easter greeting to the cutest level!

20. Easter Bunny Glitch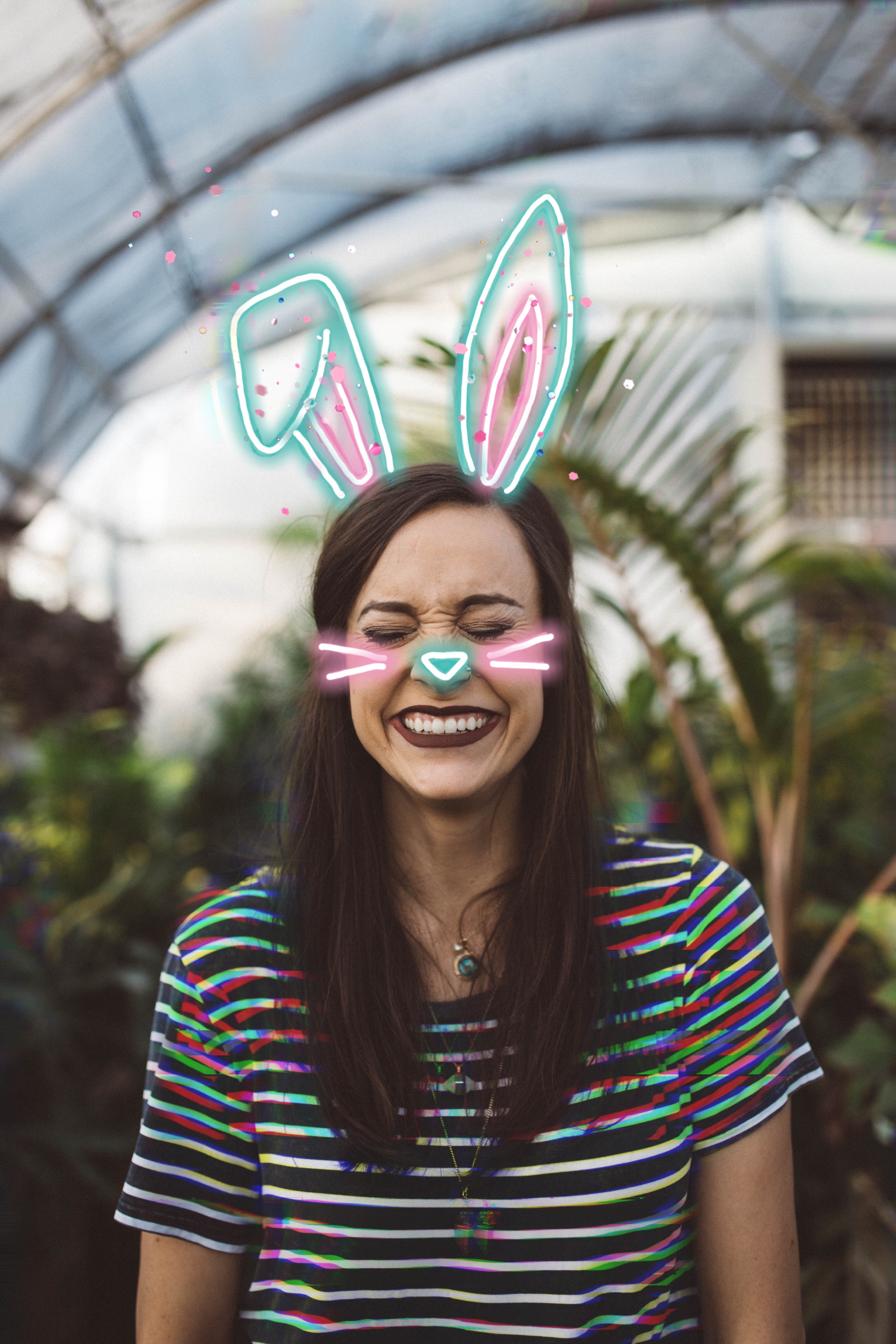 via PicsArt
This glitch and neon edit is a modern take on the traditional Easter image — it's sure to impress your friends and followers!
21. Eggs-tra Terrestrial Easter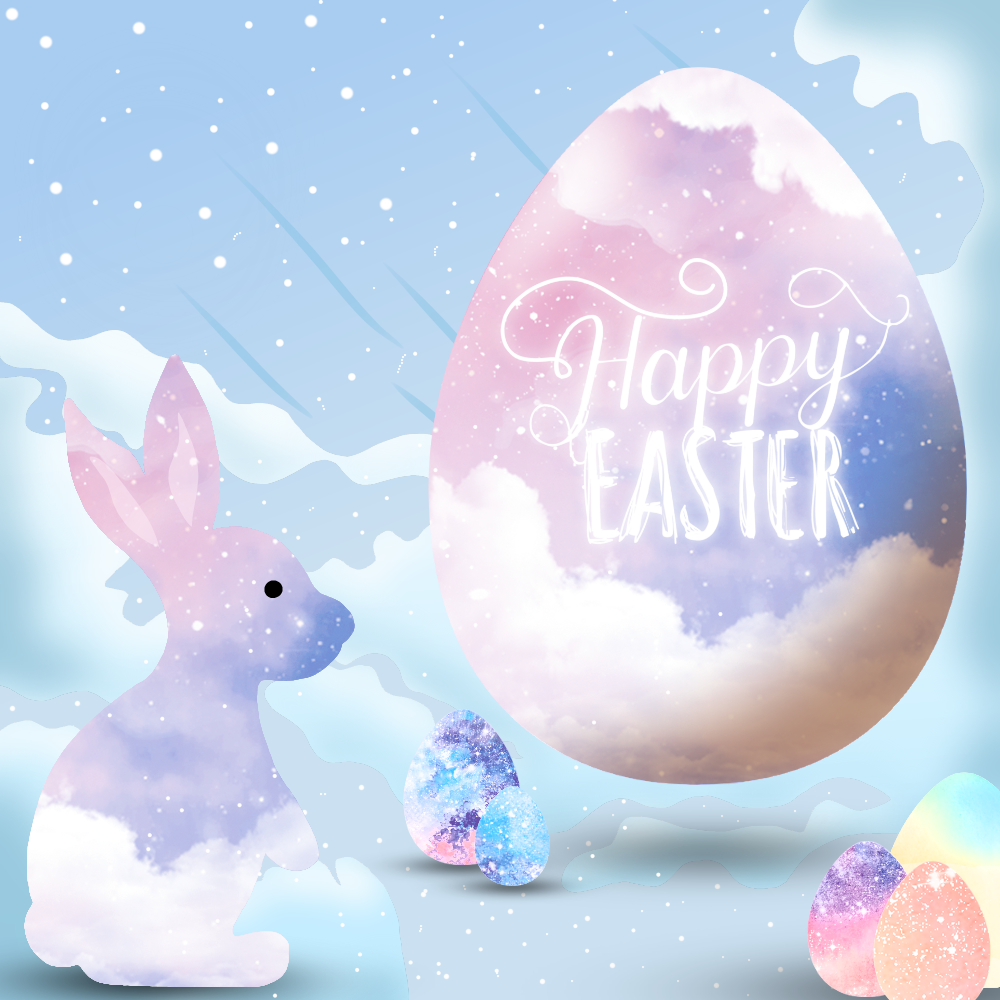 via PicsArt

Try galaxy stickers to take your Easter images out of this world!
22. Funny Bunny Wallpaper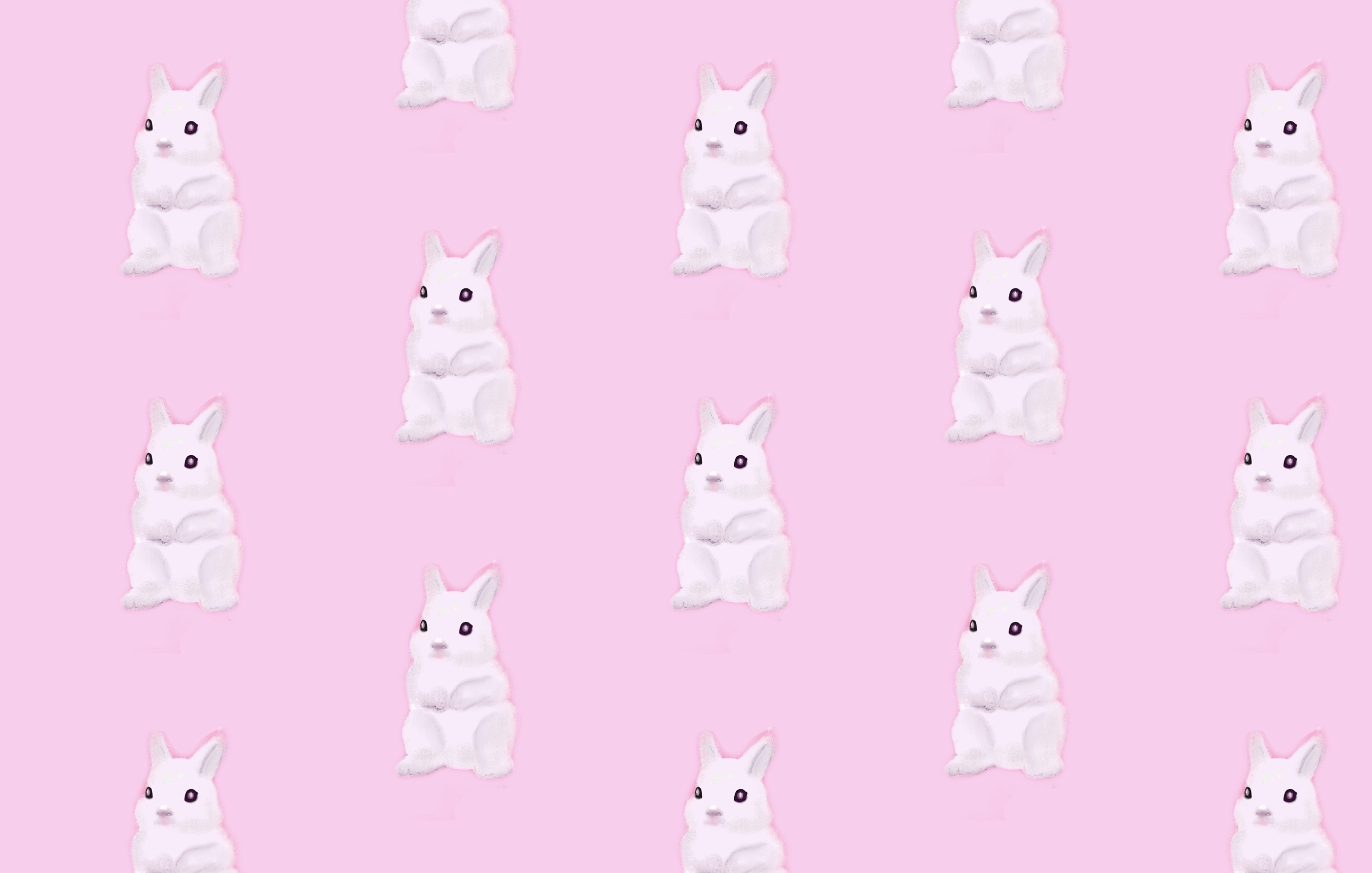 via PicsArt
What's cuter than fluffy little bunnies on your phone or desktop screen?

23. Golden Easter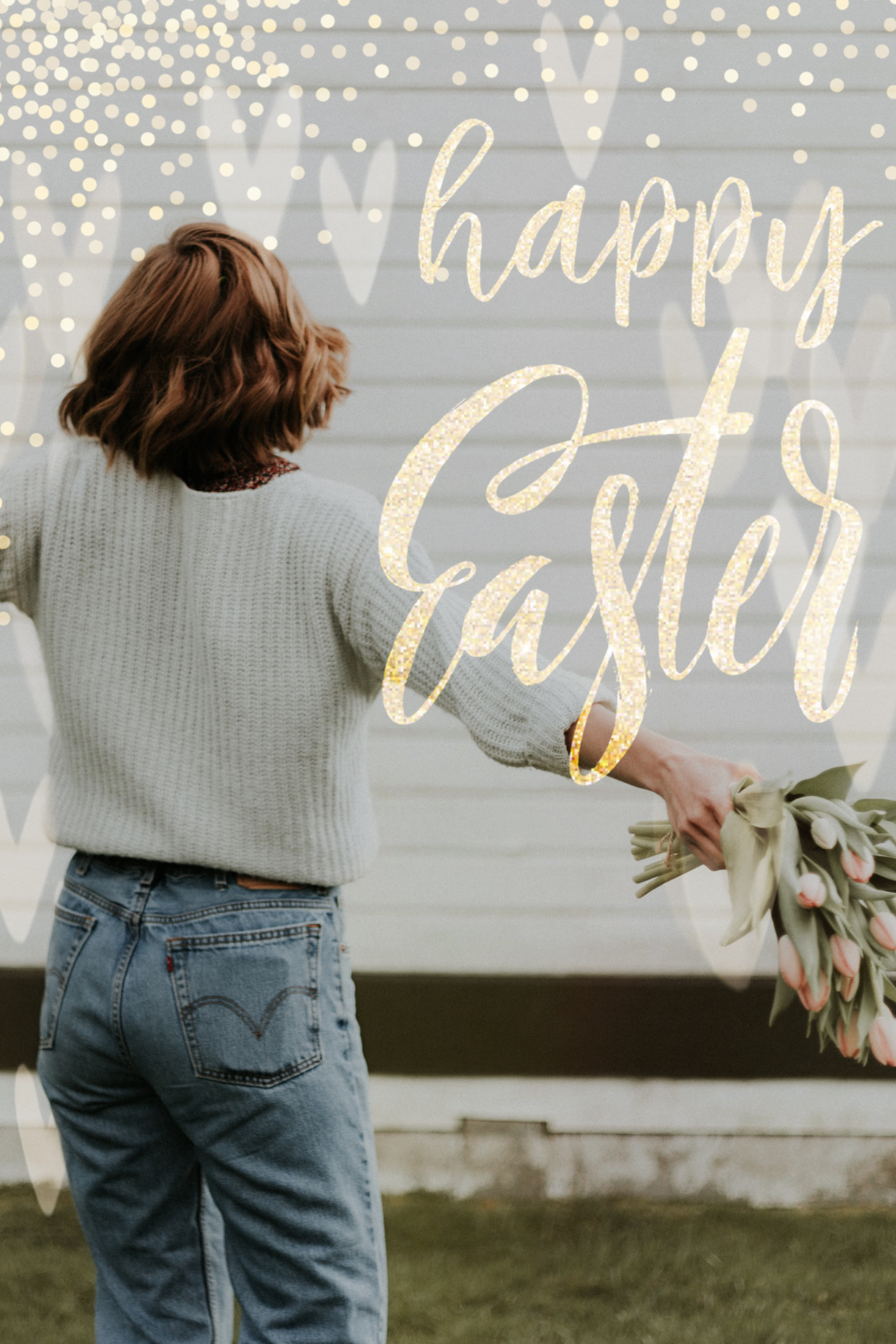 via PicsArt
Let your Easter greeting sparkle this year with a beautiful golden detail on your free Easter image.
24. Egg Queen or King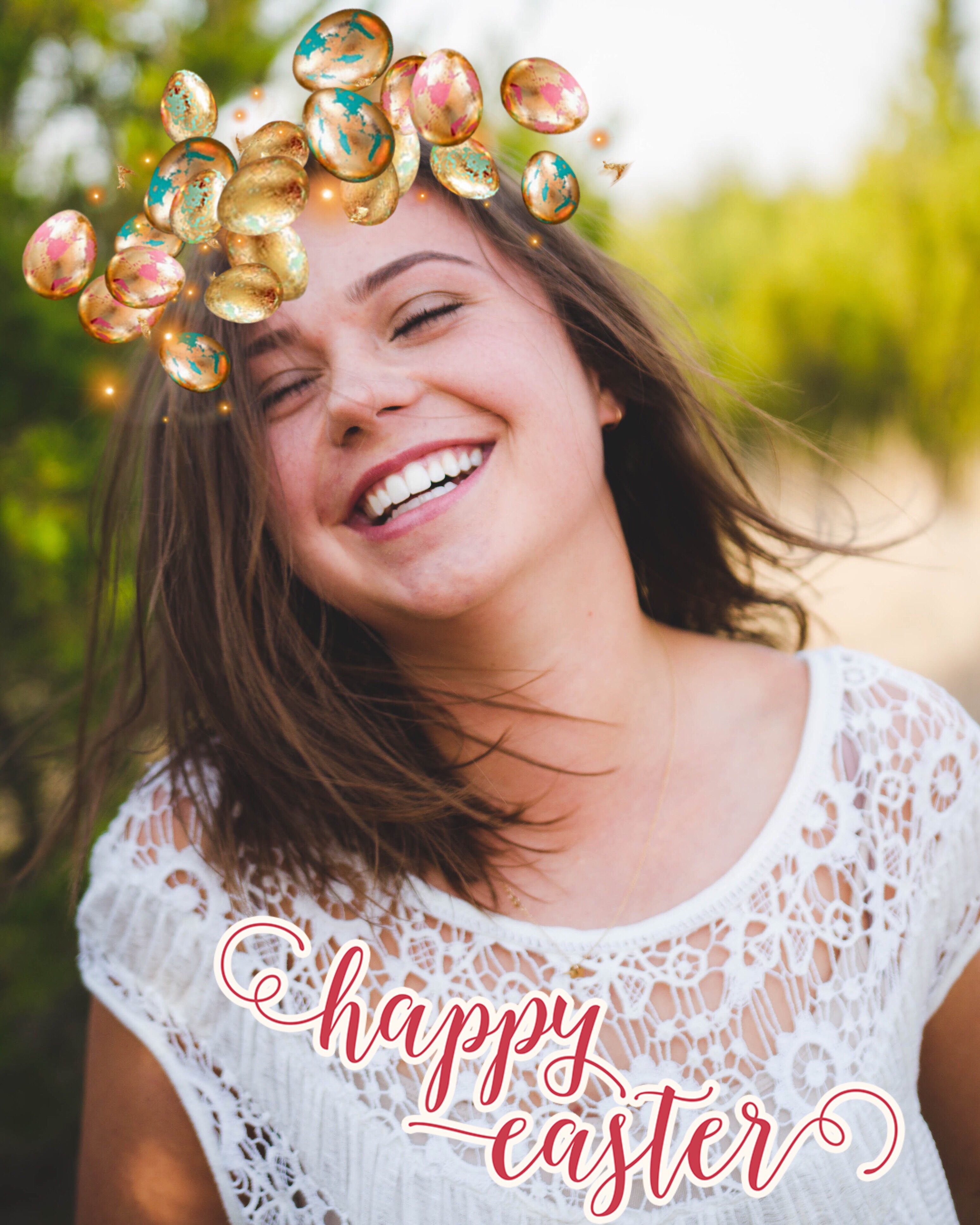 via PicsArt
Get ready to shine with a dazzling new Easter egg crown. It's easy to do with PicsArt Easter brushes!

25. Hoppy Easter Frame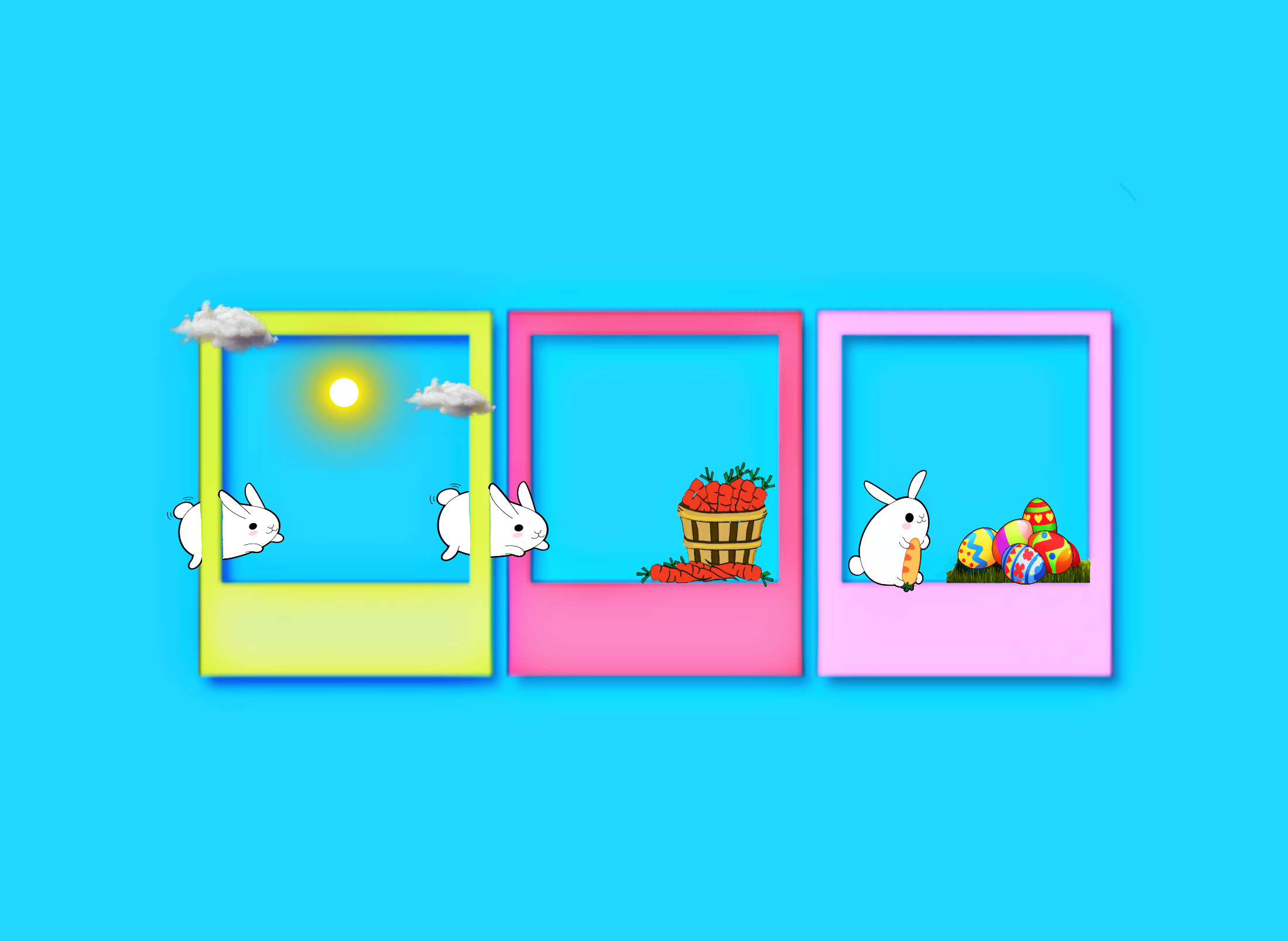 via PicsArt
This free Easter template will add a cute touch to your Easter greetings. After all, adorable bunnies make everything better.

Easter Memes

If you want to deliver instant smiles to your friends and family this Easter, send them some funny Easter memes. From Easter bunny memes to funny Easter jokes, PicsArt has tons of free Easter images you can use. We pulled a few of our favorites, but if you are feeling creative, take a go at creating your own Easter meme! It's easy with the PicsArt Meme Generator online. 
26. Sweet Treat Easter Meme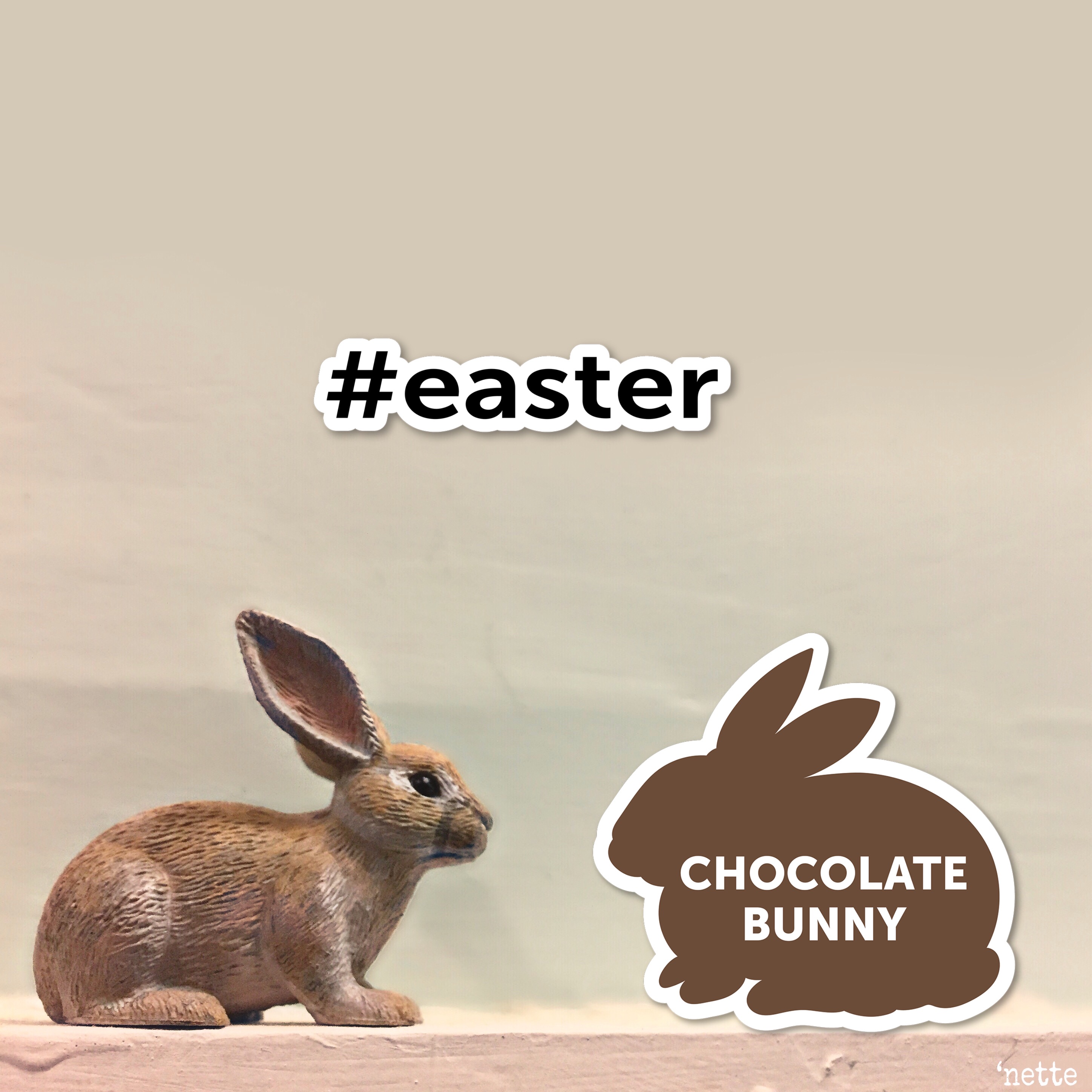 via PicsArt
Peter, is that you?! This funny chocolate bunny meme is sure to get your friends laughing.
27. Easter Chicks Take Paris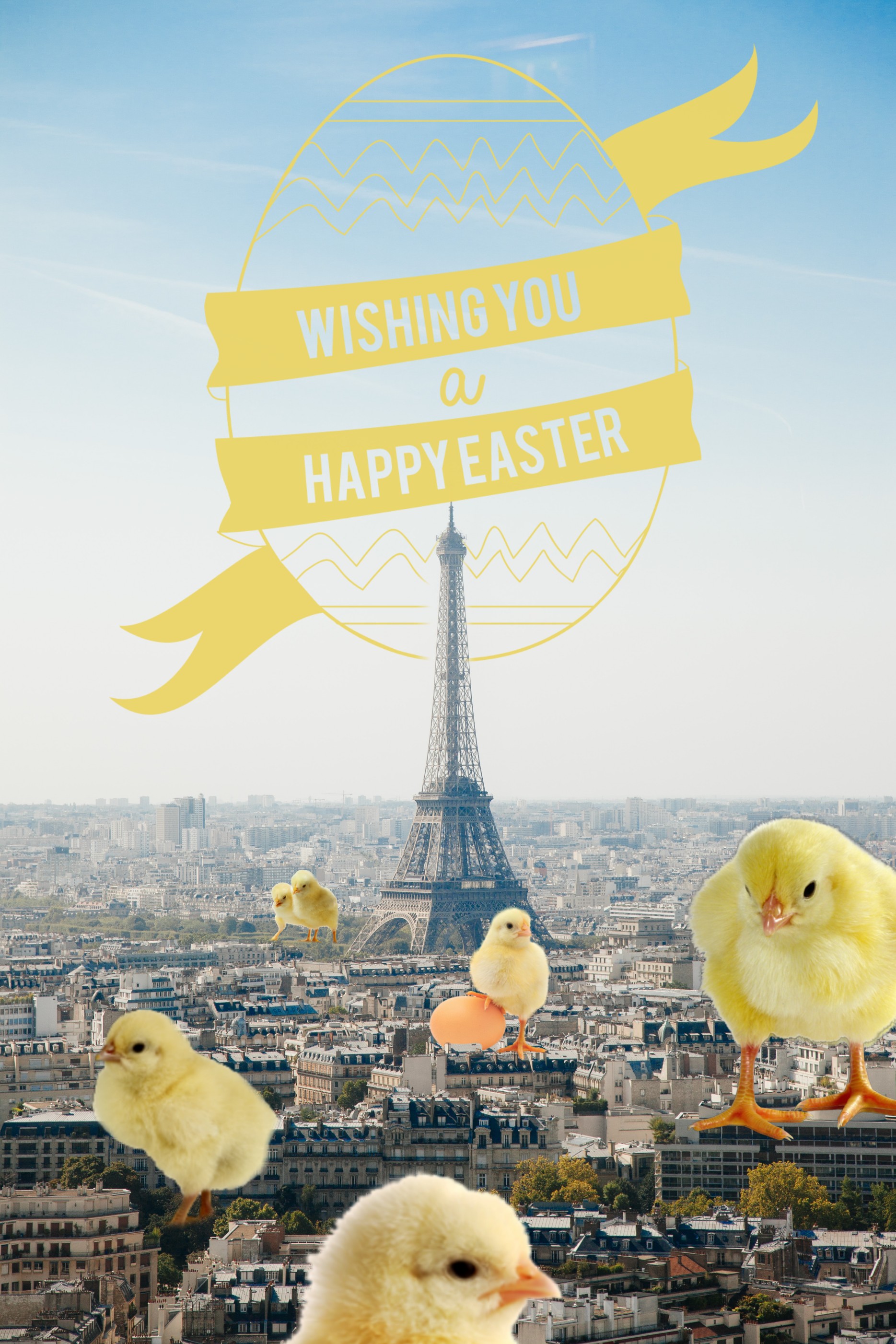 via PicsArt
Hand down, this is the most adorably funny Easter meme. You can also give this theme a try with giant Easter egg stickers or Easter bunny stickers.
28. Happy Hatching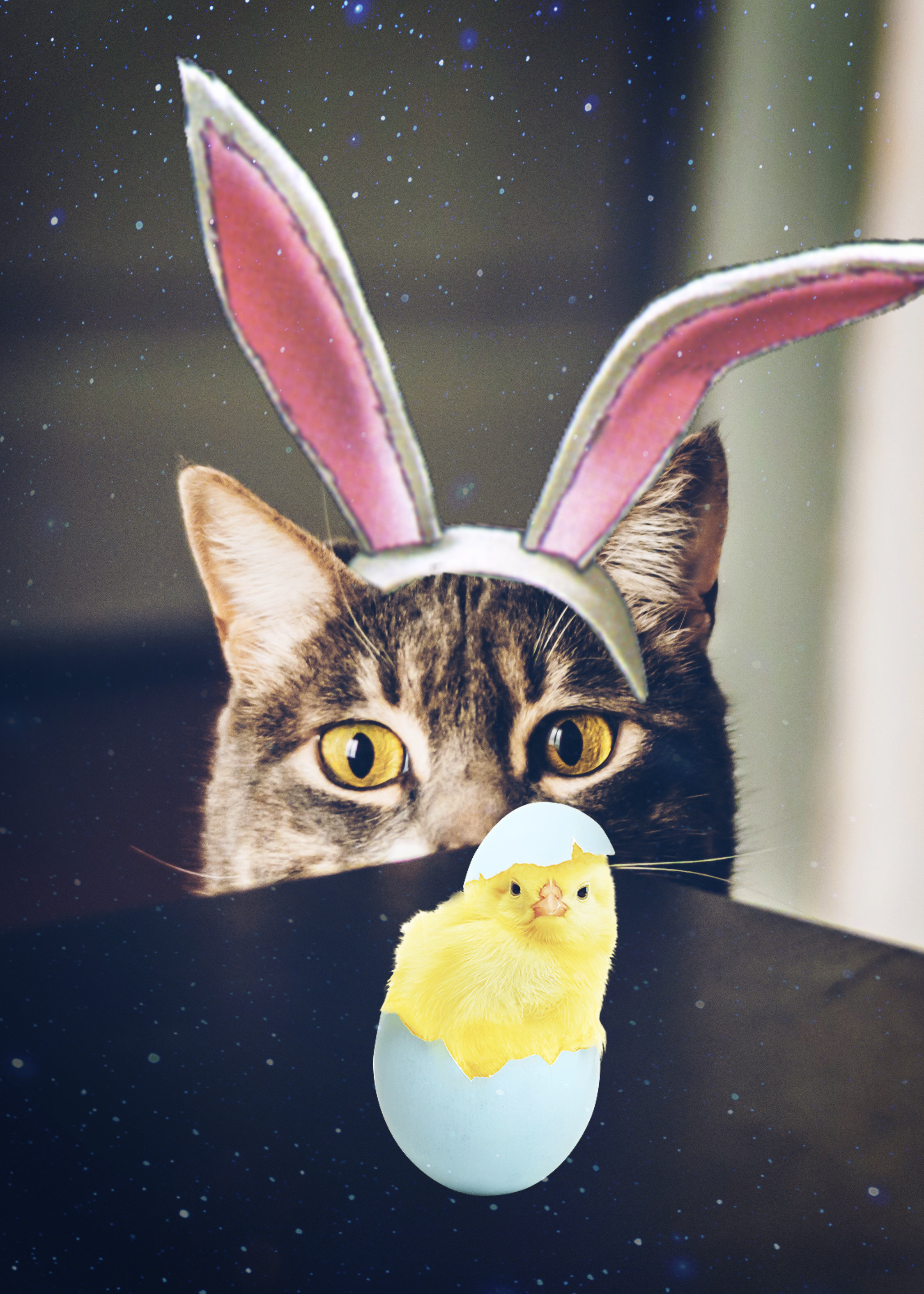 via PicsArt
The cat's out of the bag … or should we say chick's out of its shell? Memes are always better when they feature cats, and this funny Easter meme is no egg-ception!
29. A Cup of Cute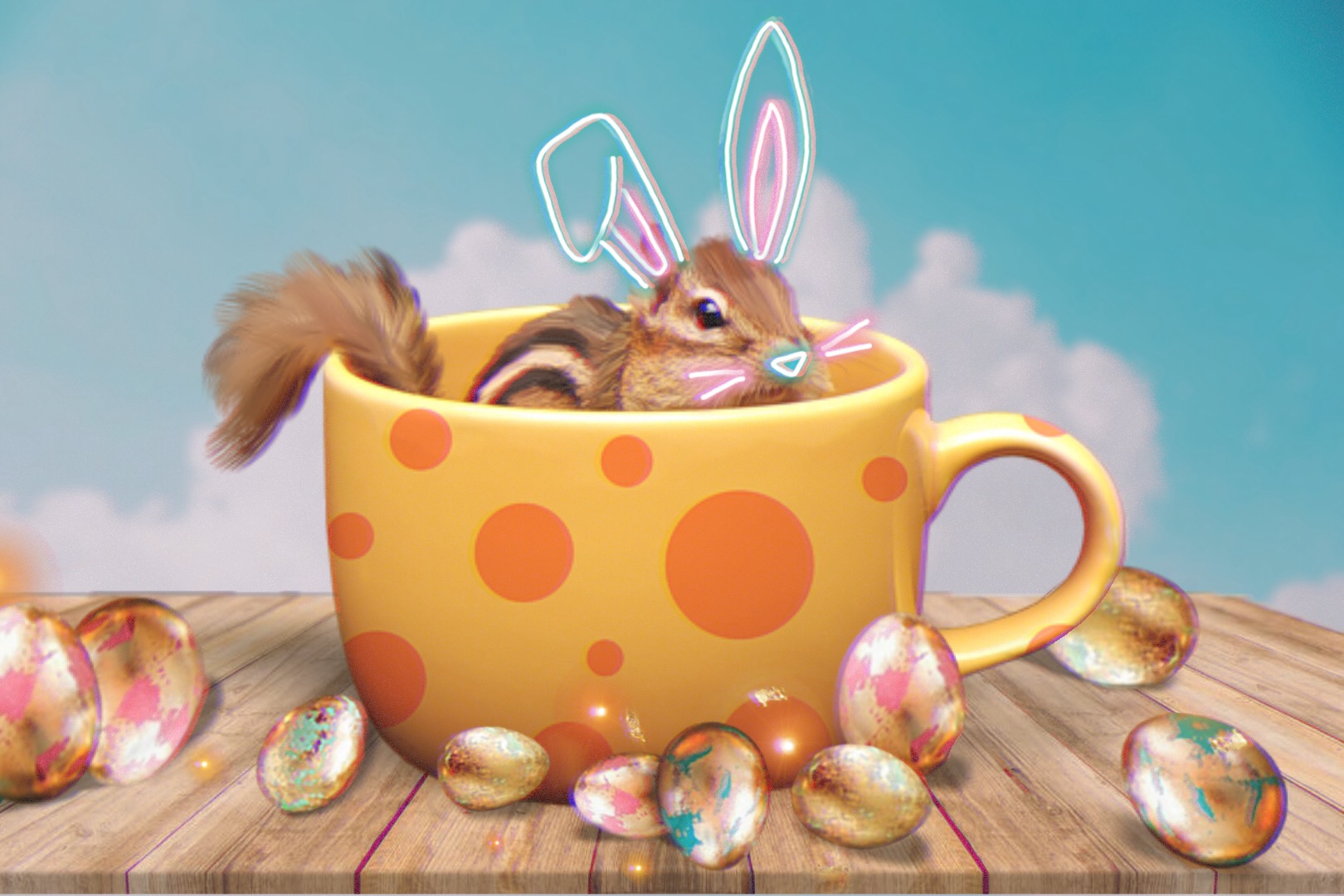 via PicsArt

This chipmunk in disguise is giving us all of the funny Easter meme feels!

30. Undercover Easter Bunny

via PicsArt
Dog memes meet funny Easter memes in this hilarious holiday mashup! Let your animal play Easter bunny for the day when you disguise them with bunny ears and cute whisker stickers.
And that's a wrap. Now go create your ultimate Easter greeting with PicsArt. Happy Easter, everyone! ?
PicsArt Photo and Video Editor, collage, and Sticker Maker is the world's largest creative platform with more than 150 million monthly active users and influencers. PicsArt has collaborated with several brands and artists, including Disney, MTV, Taylor Swift, The Jonas Brothers, Gwen Stefani, Maroon 5, 30 Seconds to Mars, and more. Step-up your photo editing with thousands of tools, edits, backgrounds, stickers, and filters. Awesome starts here! Download the app today, and upgrade to PicsArt Gold to unleash your creativity!