It's fall, which means the days are getting shorter, the nights longer, and the wind is carrying with it a brisk, eerie chill. In other words, it's a spooky time of year! That's why people make the most of it with a tradition of costumes and candy. Halloween is a beloved holiday for many across the globe (especially those with a sweet tooth who also love dressing up!). 
People spend weeks preparing for traditions like creating Halloween costumes, decorating homes for trick-or-treaters, and best of all, hosting haunted house parties! But anyone who's hosted one of these creepy shindigs can tell you, it can be a lot of work. That's why we're here to help! 
Having stock Halloween-themed designs on hand can be a huge time-saver when you're crafting things like posters and invitations to spread the word about your spooky soirée. Rather than having to make everything from scratch, we've got tons of amazing clipart packages, with all your favorite Halloween themes, from Halloween candy corn to jack-o'-lanterns.
In this article, we're going to show you how you can use PicsArt to help you design everything you need and make all your wildest witchy wishes come true this year!
Halloween Designs
Before we talk about how to add fun imagery to your designs, let's talk about the types of designs you may need to help reign in the Halloween party season.
Posters: Want to let the whole town know about your party? Creating a party poster is a great idea. You can print it out and hand it out to friends at school or work, or send via email in pdf format. If you're printing, make sure your printer can handle the colors you've selected.
Invitations: Invitations are typically smaller in size than posters, so you have less space to work with. Try not to clutter it with too much clipart. Instead, choose elements from your poster and distill them into something more direct. But make sure not to overlay imagery onto your text, as communicating the where and when is the most important objective.
Social Media: Sharing your designs on social media is where you can get really creative. Maybe you want to chop up the poster you made into several smaller posts, each one getting its own clipart. With PicsArt, it's never been easier!
Halloween Decorations: Once you've got your promo material ready, it's time to actually decorate. Cliparts contain so many wonderful Halloween-themed details that will make for great party decor. It's super DIY. Just print, snip, and hang them up in your house!
PicsArt's Best Halloween Clipart Packages
Now that we've gone over the types of content you can create, let's discuss the tools PicsArt provides you that will help you make them quickly and easily! There are hundreds of clipart packages on the app, for every occasion, but the Halloween templates are especially awesome.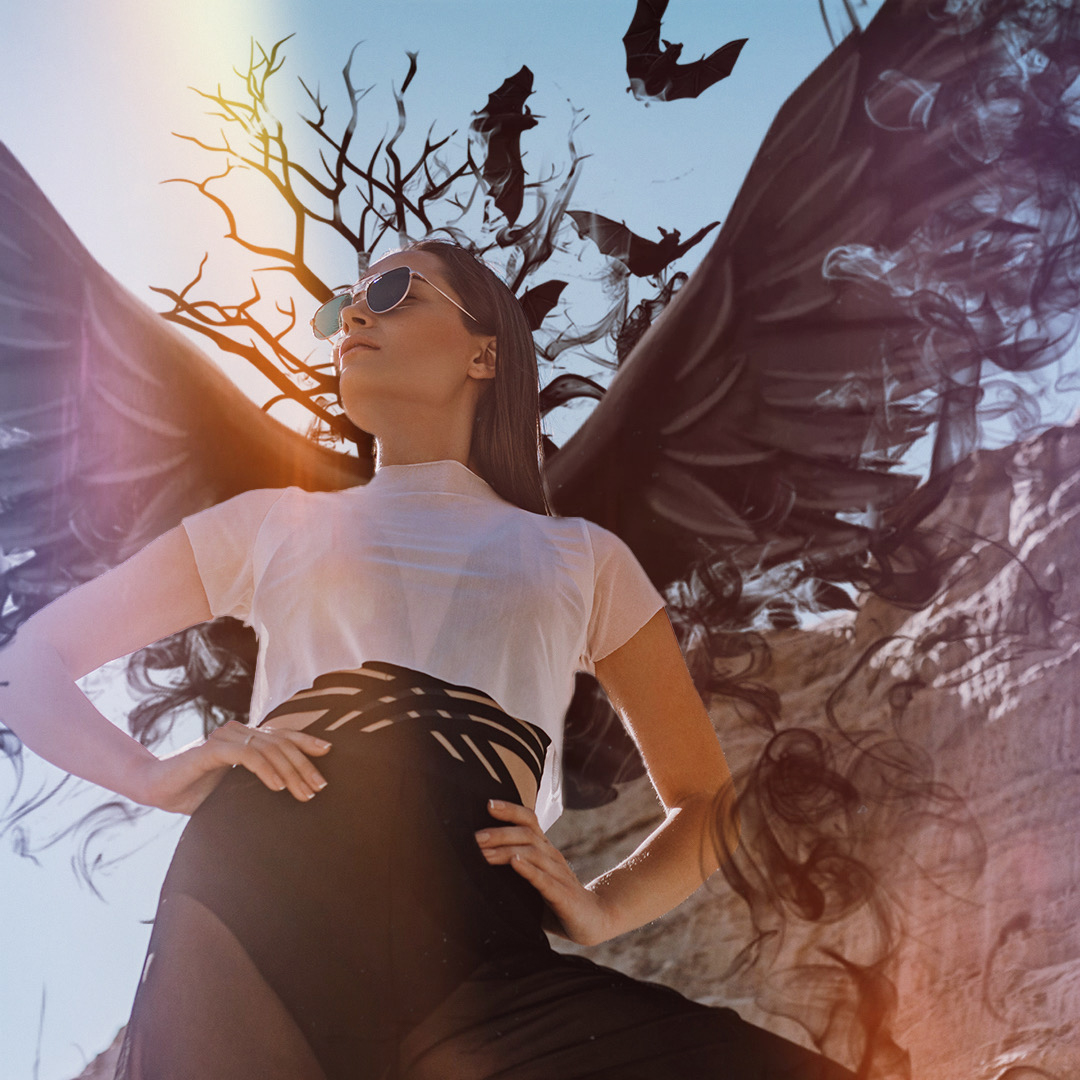 After Dark
These clipart stickers are not for the fainthearted. They are stunningly intricate, featuring some of the creepiest Halloween imagery. Ravens, spiders, black cats, and skulls, you name it. This nightmarish aesthetic is sure to bring some horror to your designs. Use them, if you dare!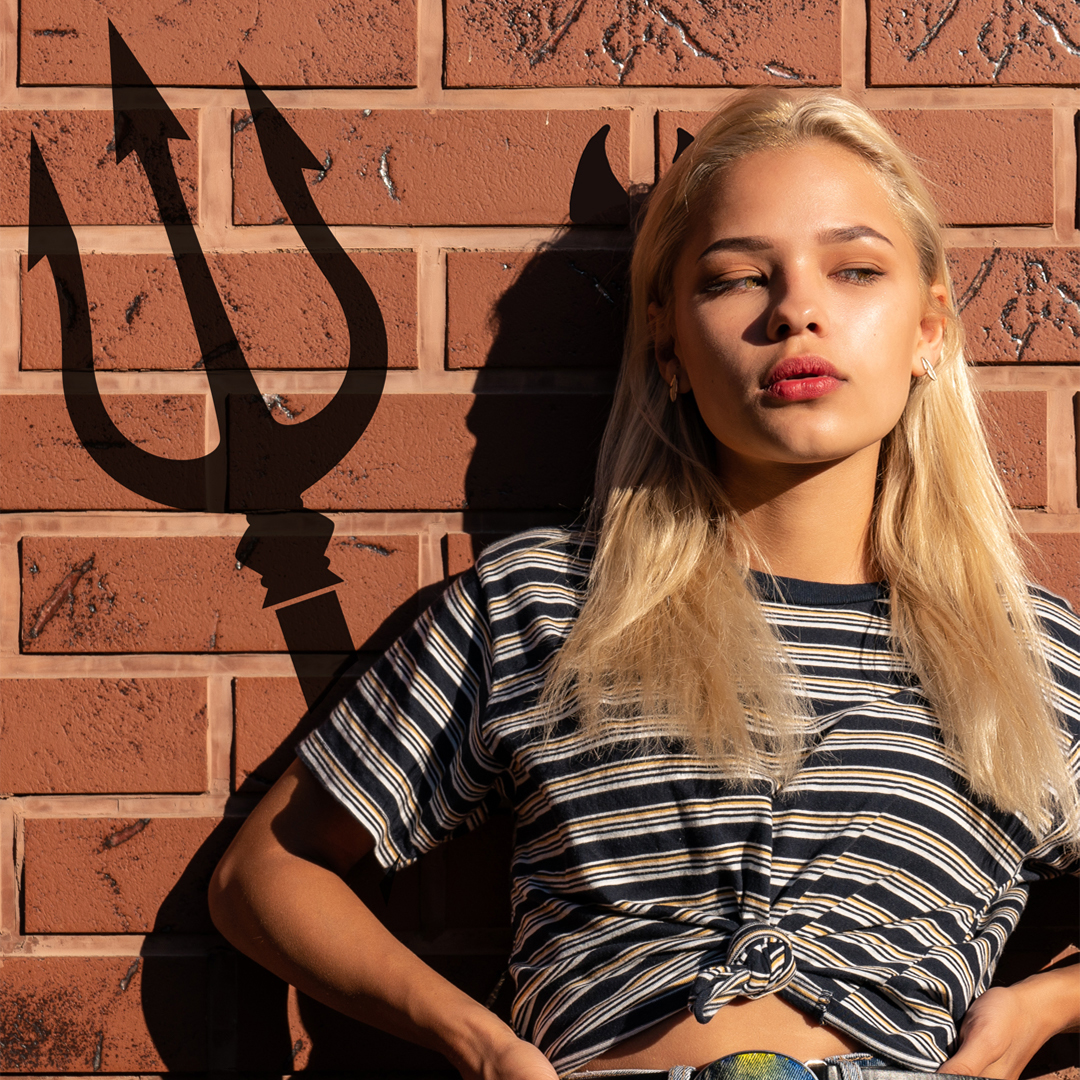 Nightmares
The stickers that make up the nightmare package are also quite ghastly, featuring ghostlike limbs and hooded creatures you might see in a horror movie. Shadowy and translucent, these stickers might work well on their own or in conjunction with the After Dark package.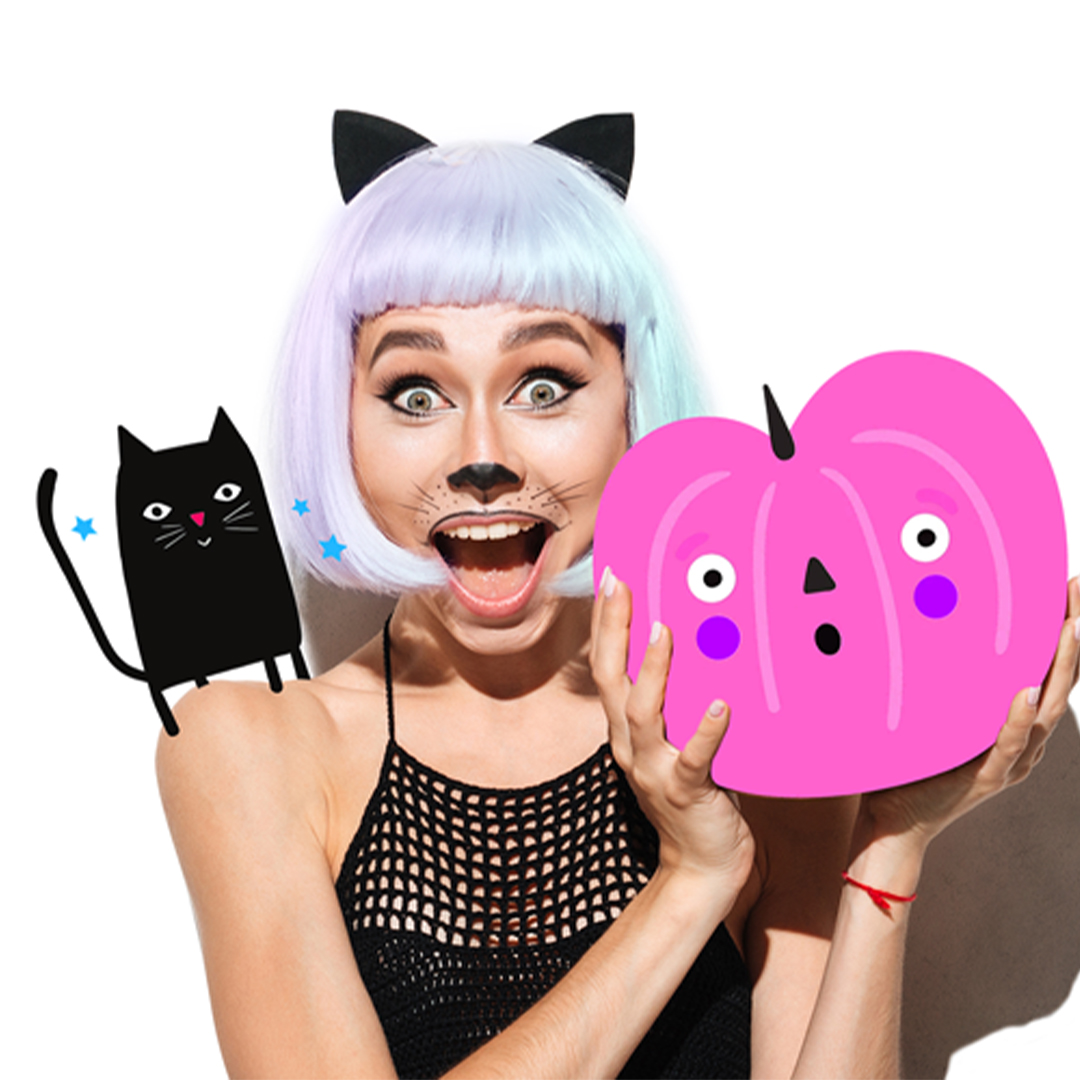 Get Witchy
These Halloween-inspired cliparts are a drastic departure from the two above. Bringing out the sweeter, more childish, Disney-esque side of this holiday, there are adorable illustrations featuring pumpkins, cauldrons, and even an adorable cat. There are also some text stickers with classic Halloween ghost phrases, like "Hocus Pocus" and "Spooky," which would make for great accents on any party invitation.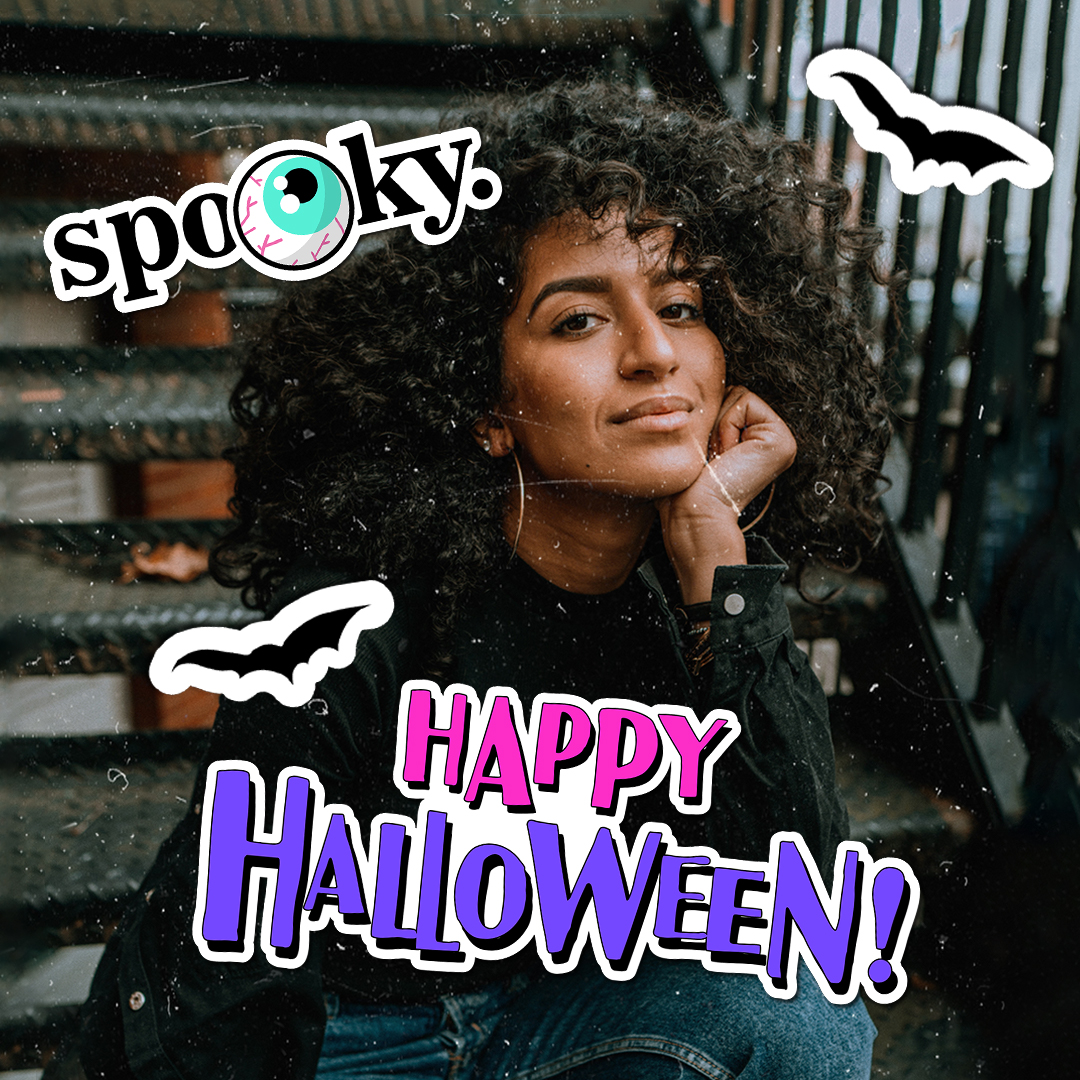 Scary Sayings 
Take the trick-or-treat talk to the next level with these clipart stickers that are devoted exclusively to        Halloween-themed phrases. Perfect if you're planning a Zombie-themed party.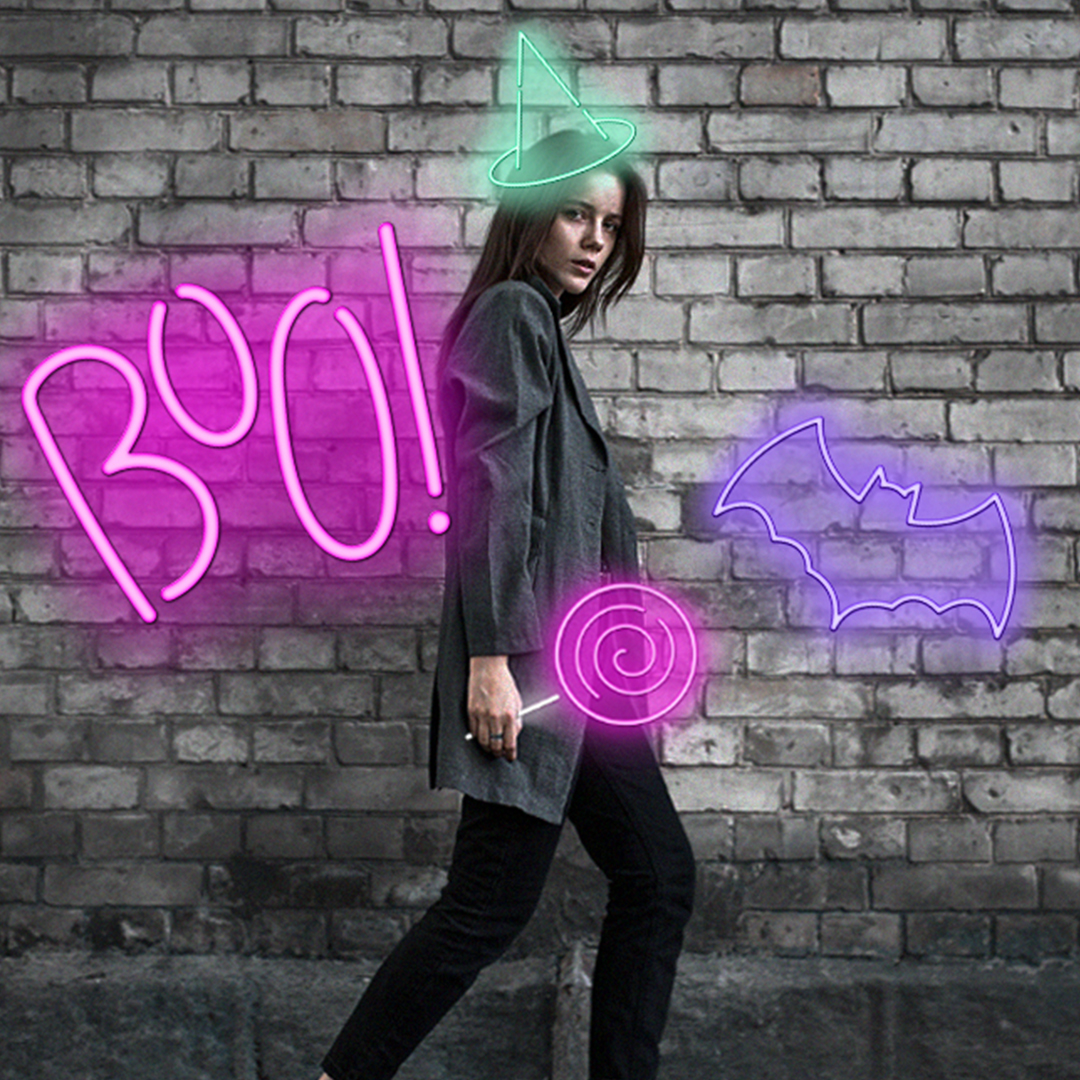 Spooky Neon

If you're wanting to illuminate your designs with some cute Halloween swag, this is the clipart package for you. The design is very minimalist, resembling the look of a neon sign. The colors are also very hip, bright, and in some ways, not very on-brand for Halloween. But for all the hipsters out there that are celebrating this holiday ironically, it'll be sure to communicate a trendy, vintage vibe, a good look if you plan for a more relaxed, retro gathering with cool cocktails and smooth beats.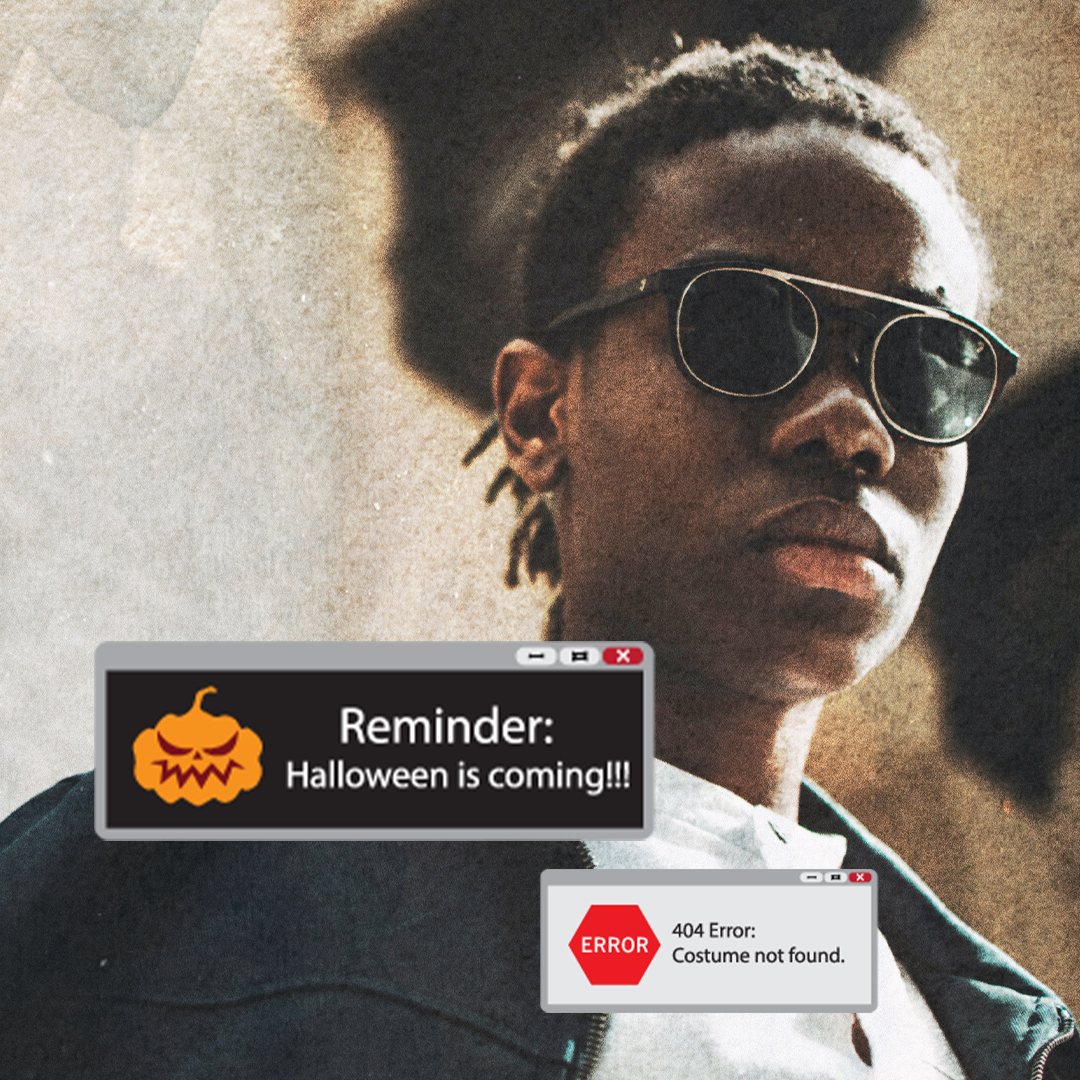 Spooky Pop-Ups

These stickers are a quirky Halloween parody of those 'alert' messages from your PC computer back in the early 2000s. But instead of an actual error message, expect cheeky text like "WARNING: Spooky night ahead" or "Loading Zombie Apocalypse." Cute and clever, if that's what you're going for this eerie Hallow's Eve!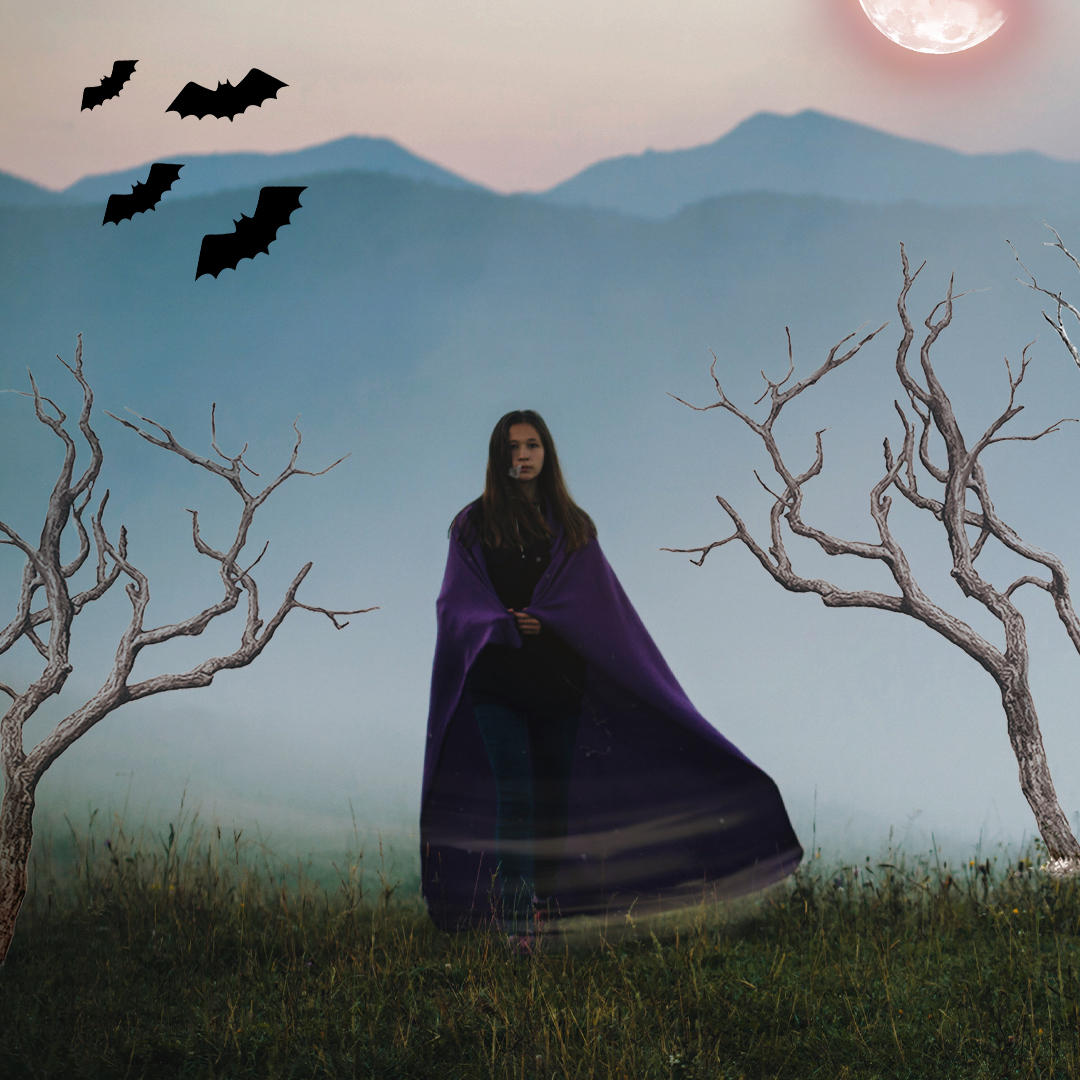 Spooky Nights
This clipart package is great for adding some thematic details to your designs. Consisting mostly of realistic details like a ball of flame, a spider web, a crescent moon, or ominous-looking clouds, these stickers will be the perfect eerie accompaniments to a more elaborate design. Recreate a cloudy sky with a full moon, with a picture of you in your costume in the foreground, for example.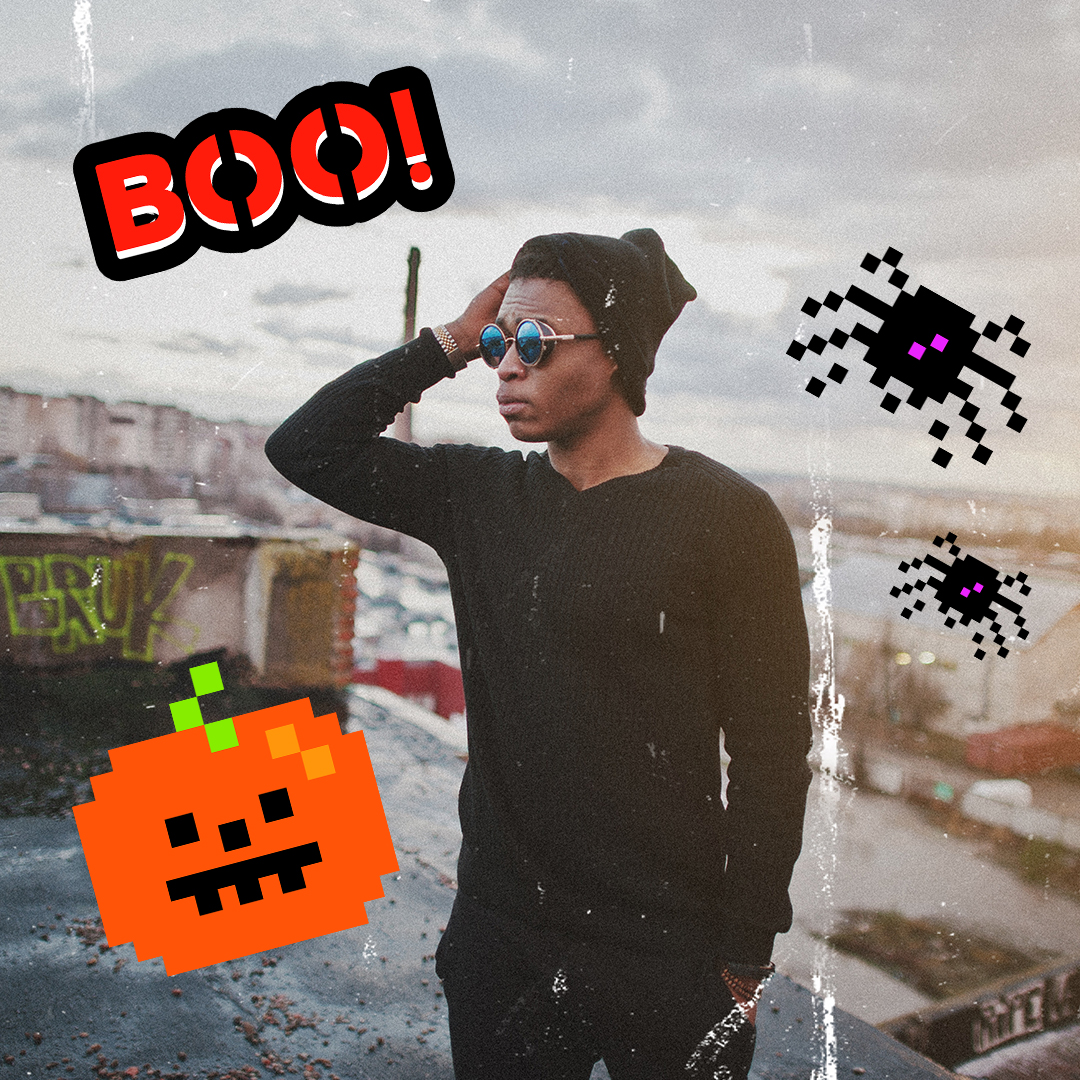 Kooky Halloween Stickers
Here's a more cartoonish, video game take on the Halloween spirit. This package contains quirky Halloween imagery in bright colors, like a pixelated butcher's knife! 
Make Your Own Halloween Party Poster Using Clipart
So we've gone over the types of media available, as well as the cliparts to help you make them awesome. Now, it's time to bring it all together, and get you the perfect party poster!
Open the

PicsArt app

the and tap on the plus sign at the bottom of your screen to either upload an image.

Select the

Stickers

tool to add cliparts to your image. 

Bring all your elements together by applying an image effect. Select the

FX

tool in the menu. A good option for Halloween is White Ice.

Finally, overlay text on your image, to let people know what it's for. Select the

Text

tool and type in your message. You can adjust size, font, and more. 

Click

Apply

, and you are good to go!
Congratulations! You now know how to use PicsArt's clipart to create some spook-tacular Halloween content for personal and professional purposes. Have fun! 
PicsArt all-in-one Photo and Video Editor, Collage, and Sticker Maker is the world's largest creative platform with over 150 million monthly active creators and influencers. PicsArt has collaborated with major artists and brands like Taylor Swift, The Jonas Brothers, Gwen Stefani, Maroon 5, Lizzo, Meghan Trainor, One Direction, MONSTA X, Warner Bros. Entertainment, iHeartMedia, Condé Nast, and more. Download the app today to level-up your photos and videos with thousands of quick & easy editing tools, trendy filters, fun stickers, and brilliant backgrounds. Unleash your creativity with PicsArt and upgrade to Gold for awesome premium perks!