Do you want to travel back in time and channel the aesthetic, style, and mood of a bygone era? Or perhaps you'd like your photos to have a grainy look, similar to the photographs of the iconic rock stars of the 1960s? Does the vintage, old film look resonate so strongly with you that you'd like to convey that vibe across your website and social accounts? We'll give you step-by-step instructions on how to get film grain filters on PicsArt below, but first, let's define film grain and look into the reasons why it is still a sought-after effect in digital photography after all these years.
What Is Film Grain?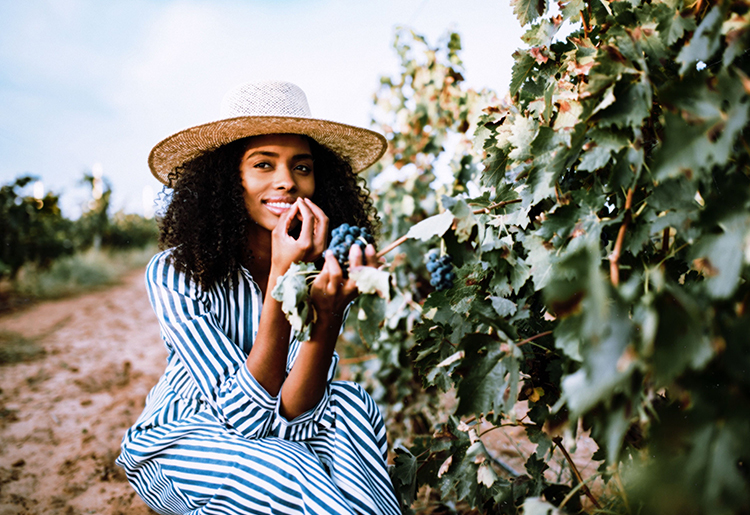 "Grain is life…I want a sense of the human and that is what breathes life into a picture. For me, imperfection is perfection," said Anton Corbijn. Film grain is a texture inherent in film that looks like specs or "grains" and is created by silver halide crystals on the film. Randomly distributed, these crystals of various sizes capture the image in a photochemical process while exposed to light. There are different types of film grain, but the ISO of the camera is the determining factor. The ISO is the indicator of film's exposure to light – with a lower ISO the film will feature less grain and have a higher resolution. Similarly, dark parts of an image will have more film grain with fewer crystals to activate light.
Old masters knew the secrets of this alchemy and created masterpieces out of this light + grain correlation. They created iconic films by pushing the experiments of light + grain to the extreme. You can admire Godard's unique deep night scenes stippled with film grain or Corbijn's signature contrasts of blacks, grain, and light in his famous rock photography.
With the advent of digital cameras came the demise of natural film grain texture, as digital cameras don't carry the necessary silver halide crystals. Instead, they have the capacity to produce that flawless, insta-perfect picture we all crave. But what if you want both a flawless photo and the imperfection of the natural film grain? That's where PicsArt photo editing comes into play..
What App Has the Grainy Filter?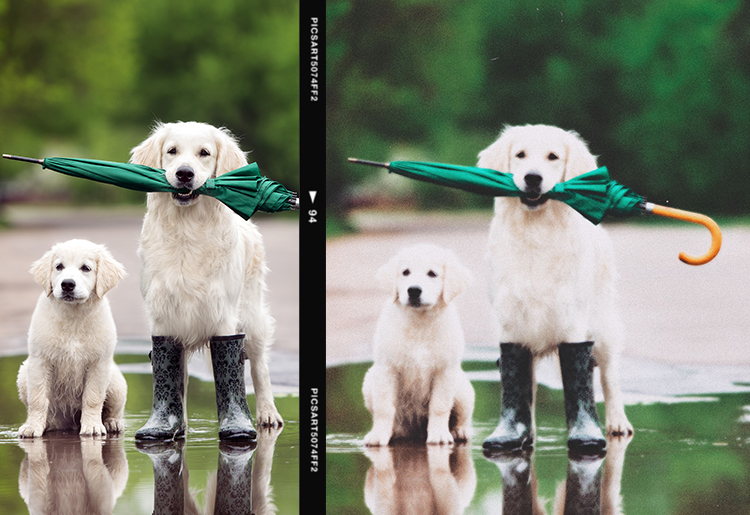 Jean Baudrillard was right when he famously said, "When the real is no longer what it used to be, nostalgia assumes its full meaning.". That grainy photo feel brings with it some super nostalgic vibes of times past. . In fact, it was this very nostalgia that conditioned the development of grain filters to simulate the grain effect in your digital camera's ISO settings. With the disappearance of natural film grain, we saw the rise of the film grain effect. But how do you get it? With PicsArt's grainy filters you can easily give your photos that vintage or retro look that so many of us crave.
Whether you are driven by nostalgia for times past or just feel like making artistic edits from the comfort of your sofa, PicsArt offers you a suite of tools to easily add film grain to your photos. Even better – it's rich and easy to use film filters enable you to mimic these vintage imperfections in just a few taps. These grainy filters make it easy to transform your digitally perfect photos into scroll-stopping imperfectly perfect works of art. Add a touch of intimacy by tapping to layer on some digital noise in the form of surface scratches, haziness, and blur perfectly mimicking real film grain. 
How Do You Make a Photo Grainy?
It's so easy to layer on that vintage grain effect! Here is your easy step-by-step guide for adding film grain to your photo:
Step 1: Open the PicsArt app and click + to import your photo.
Step 2: Tap on the Effects option then FX to open up the PicsArt filters. Select and one of our Film filters (Film, Film2, and Film3) This should give your photo that dated, vintage coloring you're looking for.
 Step 3: You can apply the film filter from here or further adjust the settings. If you want to further adjust, tap and hold Film to adjust Input Shift, Output Shift, Fade and so much more according to your taste. Tap Apply to save when you've achieved the filter you like.
Step 4: Scroll to the right and tap on Mask. Tap on Dust and scroll through all of the options until you find the mask overlay that you like. This gives your photo that grain effect you're looking for!  Don't forget to tap on Apply to save the Dust mask.
Step 5: Tap on Next to save and export your photo to share it with your friends and fans on across the web!.
How Do You Use Film Grain on Videos?
Step 1: Open PicsArt app and click + to open the Editor and import your video.
Step 2: Scroll to the right and to open the Effects (FX) tool. 
Step 3: Select 8MM Film.
Step 4: Press and hold on 8MM Film to adjust Blur, Noise and Fade according to your taste. Tap on Apply to save the effect. 
Step 5: Save and export your video to share with friends and family!
What Are the Best Film Grain Overlays?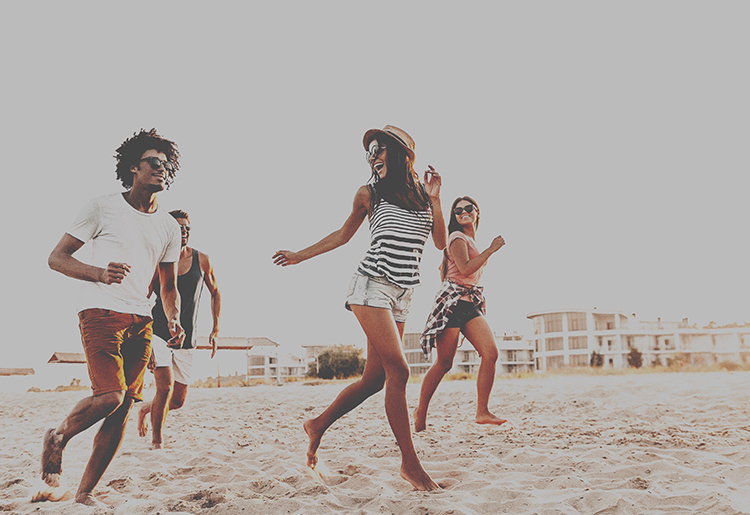 In PicsArt you can choose among a vast selection of grainy filters for both your photos and videos. There are so many ways to get creative! You can use the Film, Film 2, Film 3, or Film B&W filters, add a Dust mask, manually adjust fade, or search for "dust" in stickers and overlay and blend it to get the vintage grain effect you have been dreaming of. Remember to set the blending mode to "screen" to erase dark space and enjoy the raw film specks on your photo.
How Can You Make Your Photos Look Vintage?
 PicsArt has a rich and growing selection of grainy filters with options to adjust noise, fade, blur, size, and color – offering vast combinations to experiment with and achieve the perfect vintage look. Get creative with the Noise filter or apply VNYL (also available in VNYL 2 and VYNL3) filter with Horizontal, Noise, and Fade adjustments to produce your unique vintage photo and post it on your social media. Play with 1970s or 1990s filters to add decades worth of texture and moody vibes to your photos. Combine grainy filters with Drama to give your vintage photo a dramatic feel or enhance it with a stunning Vignette for a retro-chic with a modern twist. 
Play around with all of the PicsArt editing options until you find your favorite look, then save it as a Replay! These custom presets will cut down future editing time and come in handy if you want to create a uniform look and feel to your photo feed! It's so easy – just check out how it's done!
With so many grain filters and combinations enriching your palette, you can certainly find the emotional flavor you're pining for in a polished retro look.
PicsArt all-in-one Photo and Video Editor, Collage, and Sticker Maker is the world's largest creative platform with over 150 million monthly active creators and influencers. PicsArt has collaborated with major artists and brands like Taylor Swift, The Jonas Brothers, Gwen Stefani, Maroon 5, Lizzo, Meghan Trainor, One Direction, MONSTA X, Warner Bros. Entertainment, iHeartMedia, Condé Nast, and more. Download the app today to level-up your photos and videos with thousands of quick & easy editing tools, trendy filters, fun stickers, and brilliant backgrounds. Unleash your creativity with PicsArt and upgrade to Gold for awesome premium perks!