Libra Season: September 23 – October 22
? Hi there Libra babies! 
If you were a piece of jewelry (yes, we know this is a weird metaphor) you would 100% be a mood ring straight out of the '90s. Being a Libra gives you a supernatural sixth sense that lets you identify how pretty much anyone in the room is feeling immediately. Your insane intuition, ability to put your opinions aside when necessary, obsession with balance, and exceptional listening skills make you one of the most well-rounded (and charming) of the zodiac signs! TL;DR: Keep doing you, you're killing it! ❤️
The Tea on Your Upcoming Year ?
Love horoscope ?: Beware of losing yourself in a relationship this year. Your Libra people-pleasing nature could become detrimental to both you and your boo if you don't prioritize what makes you happy. Think twice before letting bae choose everything and don't forget to SPEAK UP about your own interests — even if said interest is something small like tuning in to keep tabs on your fellow Libra sister, Kim Kardashian!
Travel horoscope ?: According to our insider astrology knowledge the trip of a lifetime is on the horizon for you. Don't ? Turn ? It ? Down ? Your awareness of what's happening around the world (you definitely have push news alerts turned on!), curiosity, and easygoing personality make you the perfect traveler. Oh yeah, and don't forget to pack a camera because it's about to be social-media worthy!
Friendship horoscope ?‍♀️: Unfortunately, it looks like you will (brace yourself) run into a problem you can't solve on your own this year (GASP). Don't be afraid to get a second opinion from your besties when this happens! We know you're not used to being on the receiving end of the whole advice-giving thing, but it's all going to be A-OK — we promise! 
Libra Photo Editing Guide
We created a personalized PicsArt Libra editing guide to help you shine equally as bright on social media as you do in real life where, let's be honest, you're THRIVING✨
It's no secret air signs are drawn to balance, symmetry, and harmony in all areas of life. This, plus the fact that Libras adore all aesthetic things, makes our Mirror Distortion and Sketch Effects PERFECT for you. The best part is you can apply them to your photos in a single tap! Not to mention, they're great options for when you want to change up your feed without interrupting the overall vibe (a valid concern!). 
The Pastel Paint and Neon Hearts Brushes are so Libra we can't even! For starters, the Pastel Paint Brush has not one, not two, but ALL THREE of your lucky colors — pink, blue, and green. A coincidence? We think not! Secondly, Libras are ruled by Venus, AKA the planet of looovvveee, so the Neon Heart Brush is a no brainer as far as we're concerned!
One of our favorite things about Libras is that they aren't afraid to make a statement and stand out. 'Conformity' and 'basic' simply aren't in your vocabulary and we're NOT mad about it in the slightest. Next time you want to take a walk on the wild side when it comes to your social media, we 100% recommend heading straight to our Glitch Filter! It's SUPER easy to use and will have people double tapping like no other! *Don't be afraid to adjust the hue and saturation after applying to get it just right.
FACT: If you're a Libra you're automatically sophisticated as heck (and more than likely the proud owner of way too many blazers). We hunted high and low to find Stickers that let you keep your polished style and we're confident that the 'Cityscape' Pack is the right fit for you! There's so many awesome Skyline Stickers to choose from and they're all guaranteed to make your photos look mega refined and Instagram ready.  *Use the blend mode for a more subtle look.
Template – Libra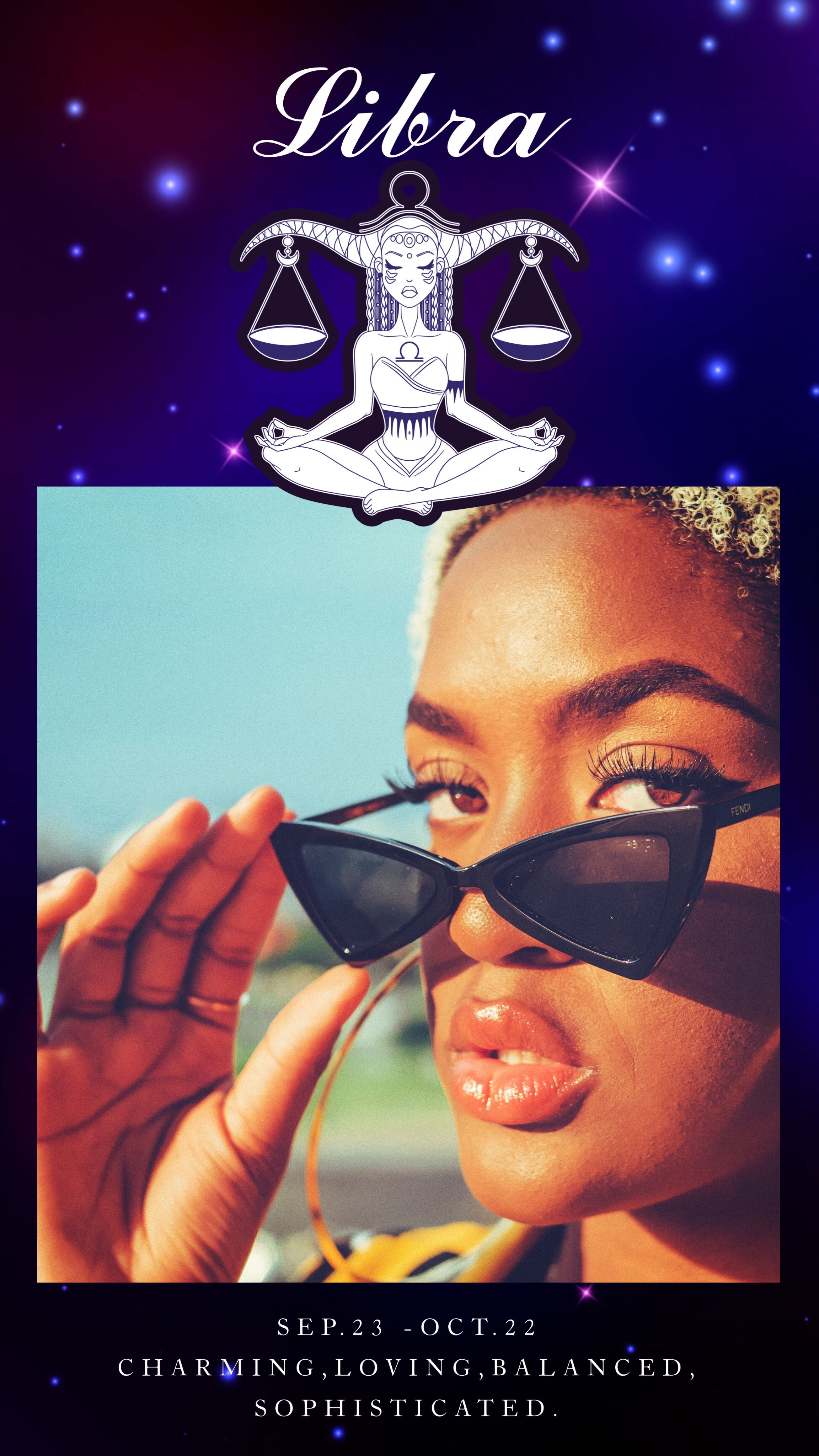 More proud to be a Libra sign than ever after reading the above? You should be! Tell the world what's up with our Libra Template. Just select a fire selfie, save and post! Did we mention it's the perfect size for your Insta Story? ?
PicsArt photo and video editor, collage and sticker maker is the world's largest creative platform with more than 100 million monthly active users and influencers. PicsArt has collaborated with several brands and artists, including Disney, MTV, Dior, DJ Snake, Gwen Stefani, Maroon 5, 30 Seconds to Mars and more. Step-up your photo editing with thousands of tools, edits, backgrounds, stickers and filters. Awesome starts here! Download the app today, and upgrade to PicsArt Gold to unleash your creativity!