You've probably already seen them taking over the internet: those vibrant, double-take-worthy, hyper-realistic avatars that look strikingly similar to someone's selfies. With AI avatar makers on the rise, countless creatives, social media users, and influencers are upgrading their online presence with stunning AI avatars — and it's easy to see why.
AI avatar makers are AI-powered tools that allow you to create an avatar that looks just like your selfies. At Picsart, our state-of-the-art AI Avatar Maker harnesses the power of artificial intelligence to analyze your facial features and create unique avatars that resemble you in various artistic styles. All you have to do is upload a few pictures of yourself and choose your preferences. It's that simple!
So, what exactly are AI avatars? And how can they take your profile pictures, social media posts, and branding efforts to the next level? Here's everything you need to know to hop on the AI avatar trend, from how to make avatars to how to use them.
What are AI-generated avatars?
Simply put, AI avatars are portraits created by artificial intelligence. Machine learning algorithms take your photo and break it into pieces to analyze the size of your shape, your unique features, your hairstyles, and other elements of your photo. Then, artificial intelligence builds a database of these features to generate your unique AI avatars.
Once AI has a database of features, it can start creating digital portraits that look like you. As a result, the more pictures you upload to an AI avatar maker, the more accurate your end results will be. As time goes on, machine learning algorithms collect more information, which enables them to create more realistic results.
What are AI avatars used for?
Now that you know what AI avatars are, what's the best way to use them? From promoting your small business on social media to growing your YouTube channel, there are countless ways to use your AI avatars online. Here are a few ideas to kickstart your inspiration.
Revamp your social media profile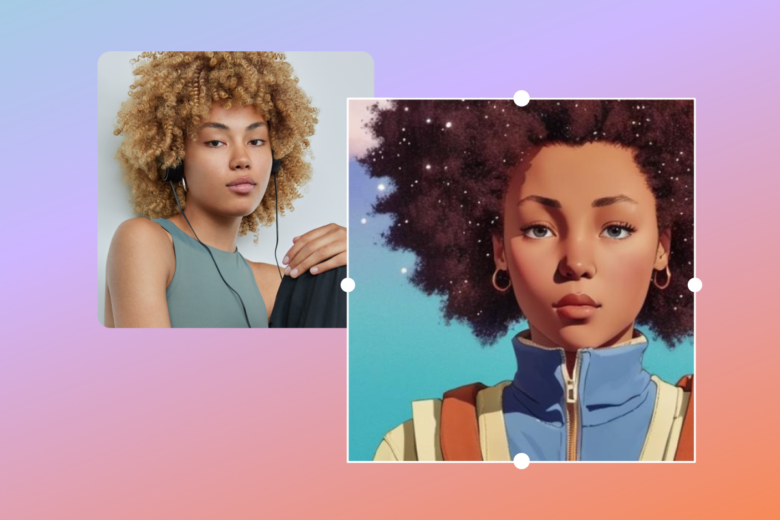 Need a fresh profile picture? Tired of boring portrait pictures? We've got you covered. Thanks to the power of AI, it's easier than ever to impress your followers with trendy profile pictures. 
All you have to do is upload your favorite selfies, select your preferences, and choose the best AI-generated avatars for your social media profile. Or, if you're looking to upload a new profile picture with your BFF or bae, choose your favorite pictures of the two of you to create fun couples avatars. Whether you're aiming for a stunning cartoon design or a hyper-realistic digital portrait, AI avatars can instantly bring any social media profile to life.
Grow your personal brand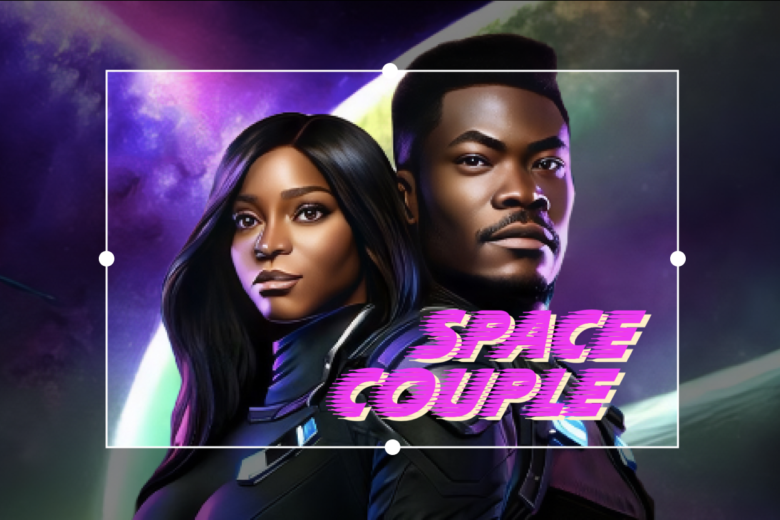 Searching for creative ways to stand out from the crowd? When you're competing with a sea of marketing promos, news stories, and friend updates, you need attention-grabbing content to win your followers' attention — and that's where AI avatars can save the day. 
Whether you're a social media influencer, YouTuber, or freelance designer, it only takes a few minutes to boost your online presence with AI-generated avatars. Instead of starting with a blank canvas, you just need to upload a few selfies, choose your favorite avatar, and add the finishing touches with our easy-to-use photo editor.
Stand out with unique marketing materials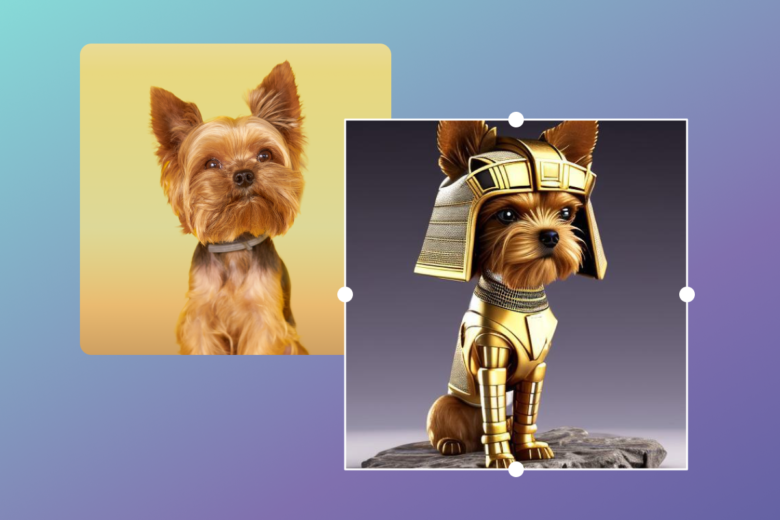 If you're looking for trendy ways to grow your business, AI avatars can take your marketing game to the next level. Instead of posting boring selfies like everyone else, spark your audience's interest with one-of-a-kind AI-generated avatars. From anime sketches to vintage black-and-white pictures, you can choose the perfect match for your unique brand image and aesthetic.
How to make avatars
with Picsart's AI Avatar Maker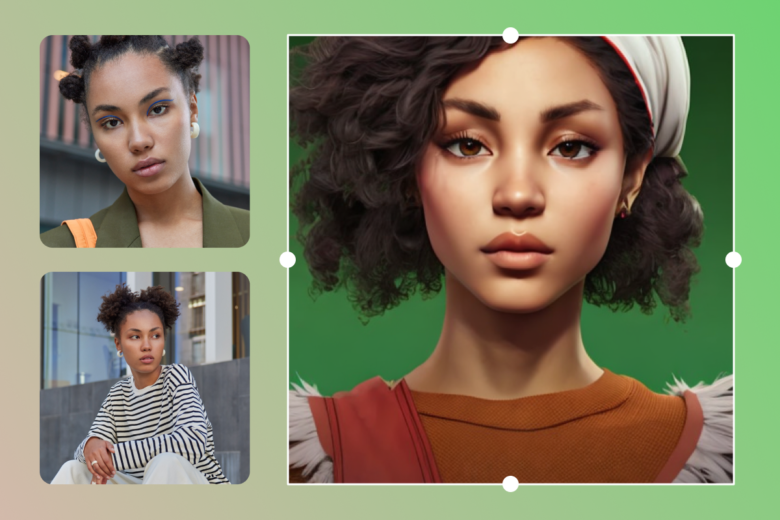 Ready to upgrade your social media profiles with eye-catching AI avatars? Whether you're looking to grow your personal brand with unique designs or showcase your creativity, it only takes a few minutes to generate personalized avatars with Picsart. Here's how to get started.
Open the Picsart app

and tap the plus sign (+) to create a new project.

Scroll down to the AI Tools section. Choose

AI Avatar

and choose between an individual and a couple depending on your creative needs. Then, tap

Continue

.

Upload between 10 and 30 pictures of yourself using different facial expressions and angles. Make sure to selfies and close-up portraits to generate the best results.

After selecting your photos, tap

Next

in the right corner and choose your gender preferences.

On the payment page, choose how many avatars you want and tap through to purchase.

Wait a few minutes for your avatars to be generated.

Select your favorite AI-generated avatars. From there, you can download them to your device or continue editing by choosing

Edit Image

.
AI Avatar is now available on the Picsart app, which means you can create one-of-a-kind AI avatars wherever and whenever you need them. AI-generated avatars are available in packs of 50, 100, or 200 so you can choose the best fit for your creative needs.
Meet your Digital Self with AI
Whether you're looking for fresh branding ideas or trying to stay on top of the latest social media trends, the AI Avatar Maker has everything you need to push your creative boundaries.
The best part? Even if you're not a pro editor, it only takes a few taps to achieve your creative vision. From fun new character ideas to sentimental profile pictures with your loved ones, bring your imagination to life with the AI Avatar Maker today.