Instagram is an absolute MUST when it comes to your brand's online presence. The platform is used by around 500 million people a day. With these kinds of numbers, you would be a fool not to promote your business on it! A great way to do this is the Highlight feature! This specific part of your profile allows you to store specific story posts into highlight reels that exist on your main profile page. It's the perfect way to showcase brand content based on categories or themes and can also be organized into individual reels. 
Now it's important to remember that consistency is key. One way you can make sure to maintain a cohesive and eye-catching profile is by having custom cover photos on each Highlight! A simple image can go a long way when it comes to having strong branding for your business. Picsart is a fun and user-friendly tool that can help make this image-creating task a breeze! Follow us as we show you how to create the perfect Highlight reel cover photos.
Why Customize Instagram Highlight Covers?
You may be thinking to yourself, why bother customizing your cover photo to begin with? We all know that a customer's first impression of a brand can really be make or break. A custom image can stand out more when a person comes across an Insta page. This increased engagement can then attract more users to your page and lead to a gain in followers.
Unique cover photos are also a good idea as they help to maintain a strong sense of branding. By showcasing a strong aesthetic on your Instagram page, you are able to present yourself as a brand that is completely sure of itself. This type of consistency naturally appeals to audiences and is great for customer retention.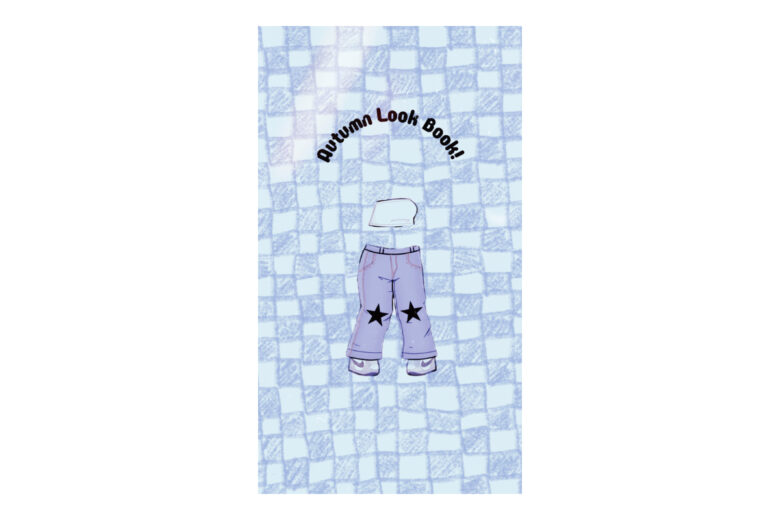 Getting Started with Picsart
Okayyyyyy let's go! So, first things first you will need to have Picsart downloaded and set up on your device. Simply go to the App Store or Google Play or picsart.com. Once you have loaded up the app or gone to the web, you will see that we have a wide range of tools that you can use to make your image. Whether it's stickers, text, or general editing software we have all the best tools to guide you through the process. They are simple to use and easily located on the app. Now let's get started on your cover creations!
Choosing Your Canvas
To start with you can make the choice of either creating something from scratch or using a template. IG Highlight Reels are the same dimensions as an IG Story, so if you select the Instagram Story template option you'll see ones that are the perfect size!  If you want to create your image without one, open up a blank canvas so you can start creating! In terms of dimensions: for this, ideally, set your page to 1080 x 1920 pixels! It's the best size for an Instagram story.
Designing Your Cover
Cool color choices are always great for making an image shine. If you choose either a color or a pattern to start with, this can be a great base for your story. If you go to our Background section you can see all of the wonderful options and take your pick. Next, you should consider adding the main brand elements to the post – think of your logo or other icons related to your business. This of course will help viewers immediately create the link between the story and your brand. At this stage, you should definitely add text to the image. Picsart has a wide range of fonts that can be used for any creation on the app. Simply tap the Text icon and type away.  You can alter the size and color of the text too. You can see all of these options if you select your text and scroll through the menu bar at the bottom. Don't be afraid to get creative with this! The more innovative you get, the more exciting the outcome will be.

Exploring Picsart's stickers, effects, and other creative features.
Picsart has loads of fun features that can really help to level up your story game. If you go onto our Stickers section you will find a seemingly endless supply of fun virtual stickers that can be used on anything! They are a great way to add a unique flair to your social posts and are free to use! If you tap onto the FX option in the menu bar you can also find several fun tools to jazz up your image. Want to add a fun sparkly effect to your image? Tap on the Glow option in FX and add a fun shimmer to your post. How about using some AI to add a fun art style? Simply tap the AI section and away you go! You can also add simple color filters by looking through the Simple and Colors section! Using any of these effects can be a great way to create a cohesive look across your different highlight covers. The stronger the branding, the better. The world is your oyster when it comes to the endless possibilities of editing choices when using our exciting tools.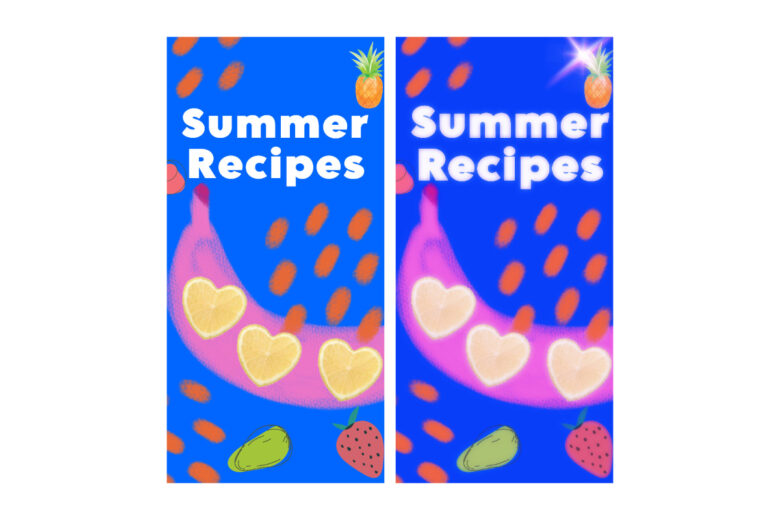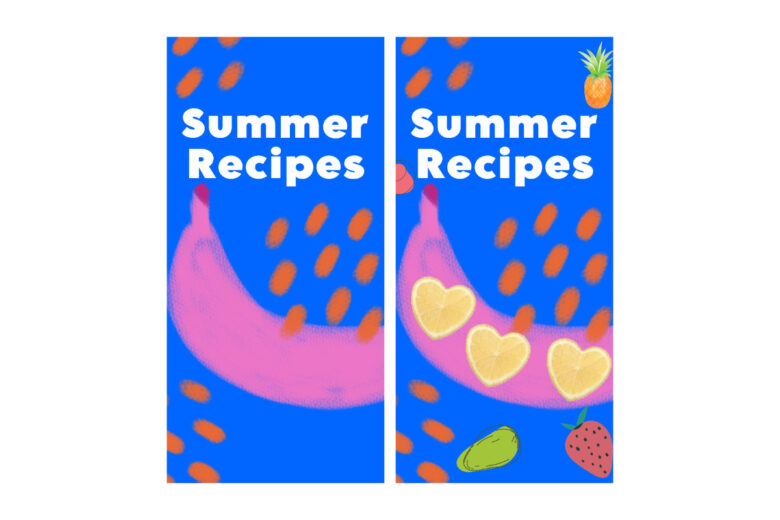 Saving and Exporting
Once you have completed your cool cover, all that's left to do is save it! Tap the Next button in the top right corner and then press 'Save' your image should be saved to your device! On our web version of the product, you can choose from a variety of different format types. Whether it's JPEG, PNG, or even PDF we have got you covered. Repeat this process for all of your highlight reel cover photos and before you know it you'll be ready to give your Instagram page a glow!

Uploading to Instagram
Now that your highlight images are ready, let us guide you through uploading your new creations.
1.) Open up Instagram.
2.)Click on the Highlight reel that you want to add the cover photo to.
3.)Tap More in the bottom right corner.
4.)Tap Edit Highlight and then click on Edit Cover.
5.)Select the image that you want to be the cover photo.
6.)Press done and Voila!
Tips and Tricks
There are also some additional things to consider when creating these cover images. It's a great idea to really experiment with the use of various designs and features that are available on Picsart. The more you do this the more realized your final product will be. It's always good to create a unique image as this will make your brand stand out amongst the crowd! Whilst this is a big thing to focus on, it's also important to consider simplicity when creating. Instagram Highlights images are mostly viewed at a very small size. If you create an image that is too complex it may not be beneficial. 
By using Picsart to create unique cover images for your Instagram Highlights, you will be able to express yourself creatively whilst not overcomplicating things. With the use of our easy-to-use editing tools and our fun effects like stickers and art styles, you will be able to make your story shine! So go ahead! Begin your Insta famous journey now and get creating! Make sure to share your creations and tag your blog or business profile! You know what we say: all you need is Picsart and a dream ✨.
---
Picsart is the world's largest digital creation platform. Its AI-powered tools give creators of all levels the ability to design, edit, draw and share photo and video content anywhere. It's used by consumers, marketers and content creators for both personal and professional design, and is available to businesses via API partnerships and integrations. Picsart has collaborated with major artists and brands like Discord, PopSockets, Shopify, Taylor Swift and more. Download the app or visit picsart.com.