Jeff Brown is an up and comer whose fiery and theatrical photography style has been turning heads in a time when the wind seems to be blowing more the way of cool colors and HD naturalism. This Brooklyn based California native is somewhat of a transplant from the old school. His work might do well on the cover of a pulp film poster or pass as a still from an ominous 50s detective adventure, but the truth is that its making waves today and doing just fine in 2014. We interviewed Jeff about his work.
How did you get started in photography? 
Right after high school finished. My best friend wanted to get into photographing snowboarding so he emailed a photographer he found in a Transworld magazine. The photographer got back to him and told him to get a Canon Elan 7e. I did the same thing. 
What kind of images inspired the development of your style? 
In order: Richard Avedon; Arnold Newman; Yousuf Karsh; Nadav Kander.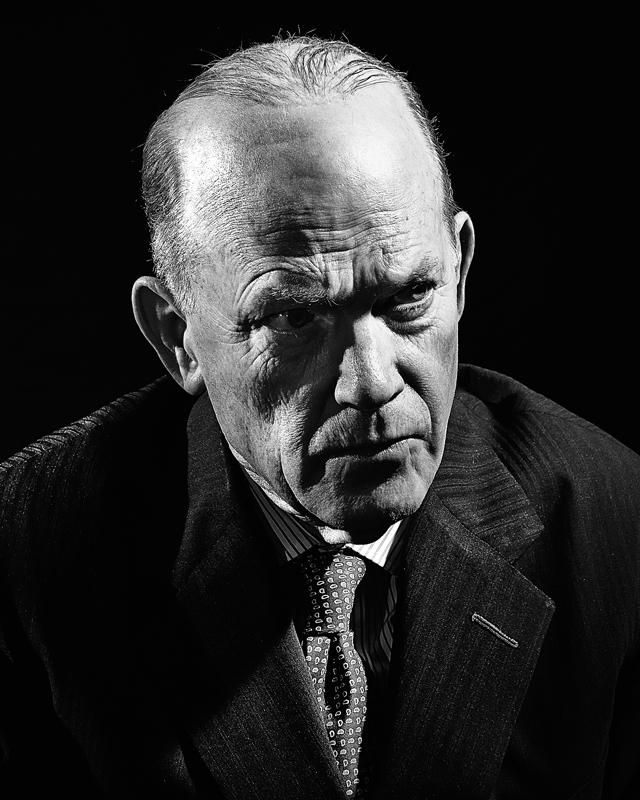 Your style seems very cinematic, and stands out from the naturalism trends of today. How would you describe your approach? 
Photography is deceptive in the way that it's very natural to think that the end product is similar to what we see with our own eyes.  Possibly, it's going to four years of college studying photo got me to this idea… At the end of the day I want to make something I want to see and that rarely has anything to do with what my eyes can show me. 
You use very hot colors, a sort of warm lighting. Do you feel a preference for "heat" in your photos and if so why? 
My interest in warm light comes from a lot of the work I saw when I was at Parsons studying photography. At that time desaturation and cold light seemed to be very popular. Digital was really coming up then.  It seemed the default was to desaturate and go cold. It was a look that I felt was very different from older film and dead and a failsafe. I'm a huge Eggleston fan.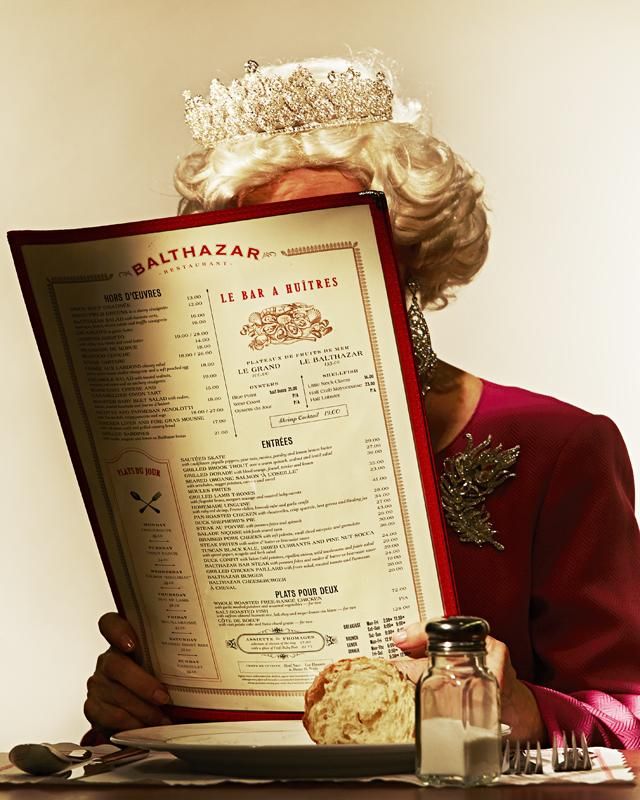 You've photographed quite a few notable individuals by this time. Is there a portrait shoot that was most memorable for you for whatever reason? 
Well, honestly, this probably isn't the best as far as known notables are concerned but for a specific reason Anne Carson was absolutely one of the most notable shoots for me in a residual way.  I'm not too much of a literary guy, although I do enjoy reading those I find who excite my brain.  I hadn't heard of her before the assignment came.  Before the shoot I bought one of her books.  Anne Carson is a poet and her writing style is without a doubt absolutely her own. 
The experience with her, although short, I can't really explain it.  She was very much her own person.  Very distinguished in her manner.  I had her sign the book I bought near a passage I enjoyed. 
After that shoot was published, two different non-profits asked me to use the portrait that was published to promote speaking engagements.  For compensation I asked both if they wouldn't mind picking up certain books she wrote and have her sign it and send it to me.  Both said yes.  Now I have three signed Anne Carson books.  One of the non-profits did an editioned signed print and they sent that along as well. 
When you shoot still lifes, where do you draw from for inspiration? 
The inspiration is drawn from gut I guess.  There are different circumstance for every assignment.  With each assignment, portrait or still life, you take the directive given how ever focused or loose and when you get to set, it's all about figuring out how to make the light work the best for the subject or object. 
Your career has sort of been gathering wind in its sail. Is it true that after sort of doing odd jobs after graduation, you were contacted by the New York Times out of the blue? If so, what was that like? 
Things have been gathering steam and it's wild and a lot of fun. The Times getting in touch was somewhat out of the blue. I graduated Parsons in 2008. At that time a professor (George Pitts)I had met with to help me edit my portfolio was contacted by the Times to ask if there was anyone they should meet. That professor suggested he get in touch with me and I had a meeting with the editor right before graduation. What you are supposed to do after meeting an editor, or anyone for that matter, is keep in touch. Keep them informed on the new work you're making. I wasn't too diligent at the time. 
Four years later, the same editor I met with in 2008 emailed me to ask what I was up to and I took so time to re-work my website and update my print book and we met again in early 2012.  Around June 2012 on my way back from a production job in Colorado I got a call from a New York number as we were pulling over at a rest stop in Indiana, in a U-haul van.  The call was from a Times editor asking if I was available in the next few days to shoot a portrait for the Times.  A few days later I shot my first big time editorial portrait for The New York Times Magazine! 
That call, that day, gave me a huge boost of confidence that I carry forward to this day.  A hard part still is when jobs don't come in too often and you wonder if/and when they will come again.  A good lesson from that is don't stop working.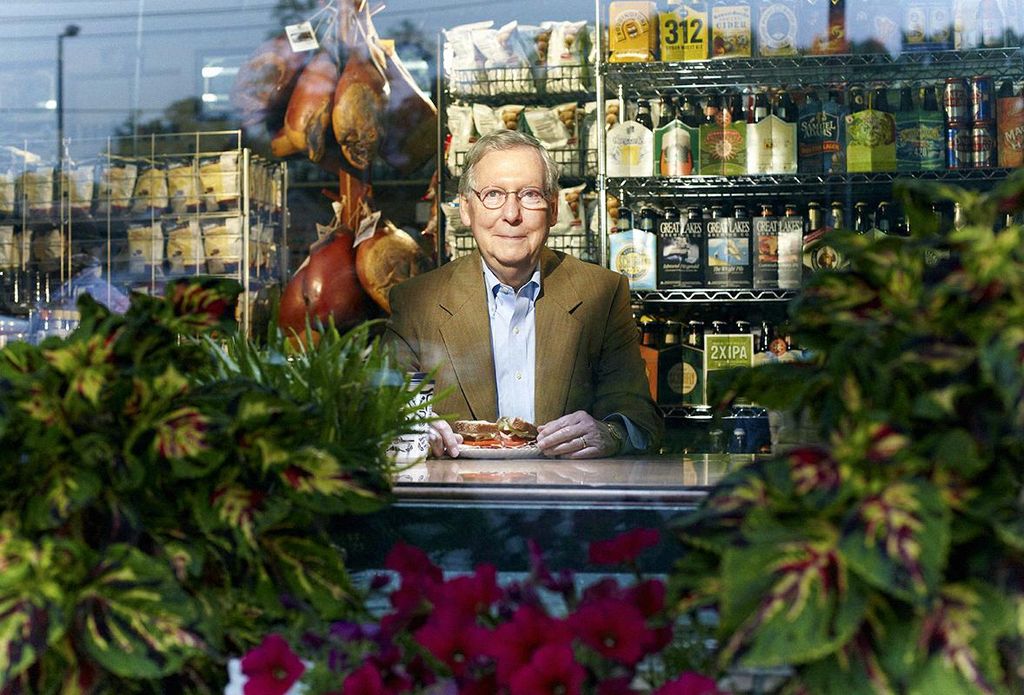 What are you working on now? 
Right now I'm starting to concept some personal projects stemmed around eating and drinking.  Reasons to allow me to travel and see different parts of America I've yet to see and meet people I've never met.  The fun part about the project is saving up the money to allow the travel and figure out how to coerce a friend to go with me to give me a hand. 
What advice would you give to photographers starting out? 
I remember going to a Platon lecture at Aperture while at Parsons. Platon is a well known and well established photographer. During that lecture he said to the crowd, you never know if it's going to keep going. Platon said that! Freelance is a strange game and relies on a fair amount of self confidence. It's paramount to trust the work you know how to create and be confident in that. Seek clients who fit your style and never be afraid to contact them. Even if they don't respondright away, send them new work when you have it. Not every day or every week, but keep up the contact. I emailed one editor for about a year before they got back to me. Don't give up.