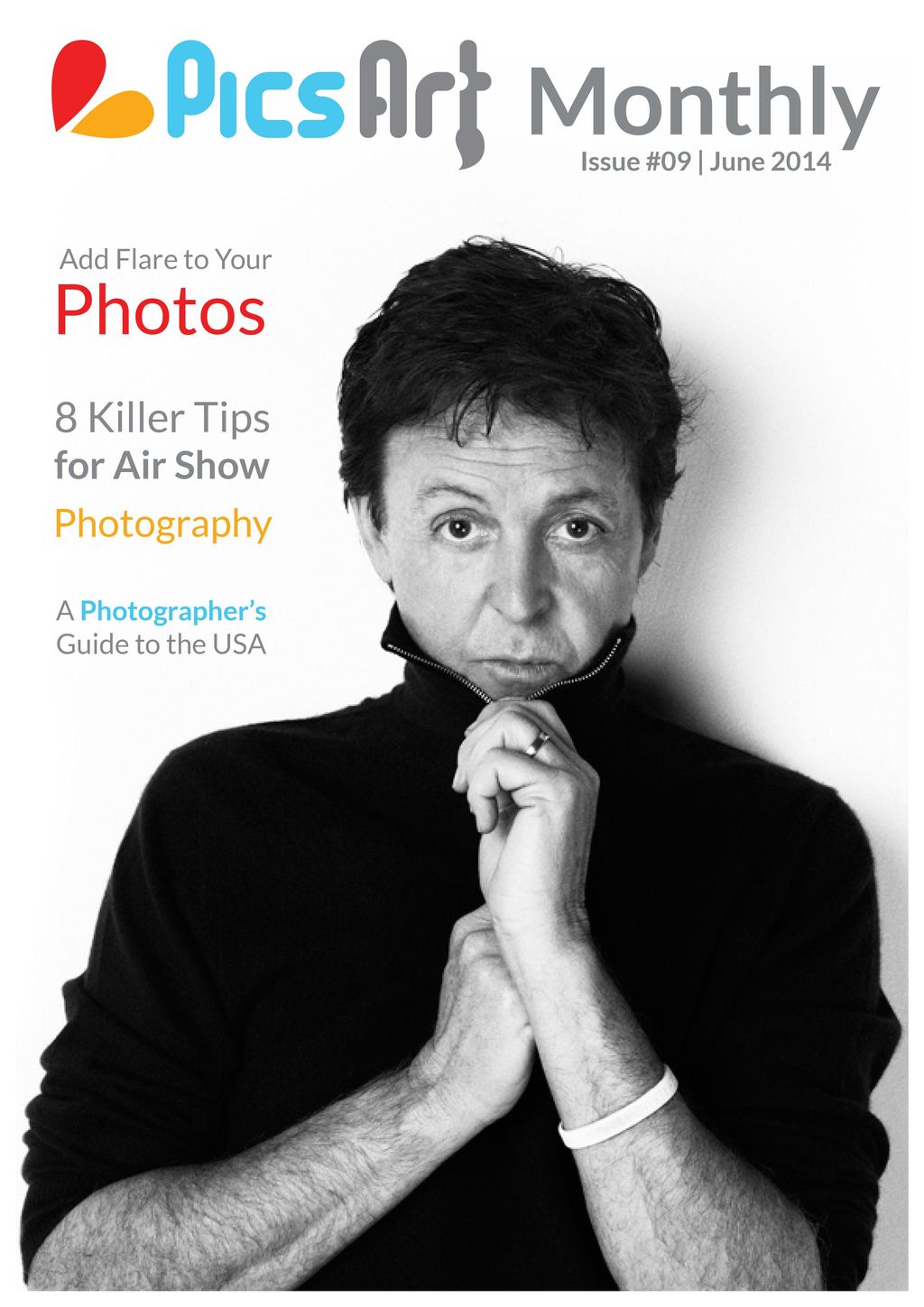 It's the last week of June, and that means two things, school is out and we have another awesome issue of PicsArt Monthly here to inspire you to create and learn! This issue brings you a dazzling array of amazing insight, eye-popping art, and fascinating articles. Here is a bird's eye view of what to expect in our latest issue.
It is airshow season, and our resident photography professor Chris Corradino is here to share some tips and tricks based on his years of experience shooting acrobatic fighter jets.
We're also going Hollywood this month with famous celebrity photographer Jason Bell, who has photographed some of the world's biggest names, including Paul McCartney, Johnny Depp, Scarlett Johansson, and the British Royal family. We interviewed him to ask him what it's like to shoot the stars.
This month is also loaded with some incredibly exciting developments from our community. We talk about all of the new features in the PicsArt app, we show you PicsArt Lens Flares in action, and introduce you to the PicsArtist of the Month, Daniel, who grafts animal heads onto his own body!
That is just a shortlist of what to expect, this issue has plenty more artwork and inspiring articles to keep you turning the pages. Check out our June issue of PicsArt Monthly here or here!