Sometimes things fall into place, and you see a whole new world. A different perspective. A set. You see where stories like "Alice in Wonderland" and "Jack and the Beanstalk" originated from. You catch a glimpse of something ordinary that all of a sudden seems completely extraordinary, and your imagination sets forth on an adventure of its own making. We all have these moments. But Christoph Berloger actually allows himself to take full advantage of these fantastical glimpses and captures them through miniature photography.
If you haven't seen the miniature worlds built by Christoph Berloger, or "Miniaturwelten von Chrizhvaneat" by @christophberloger, you should. But let us offer a more formal introduction and give you a taste of these tiny scenes first.
A chef by day, Christoph has a lot of opportunities to let his imagination run wild with food, which is what many of his miniature worlds center around. But as he's busy ensuring that people are enjoying the art of good eating, his miniature photography must wait until he is home to set the scene again.
He says, "95% of the time I plan my pictures, as ideas often come when I am not at home and unable to photograph the scenery immediately. At home the little people have their own photo studio."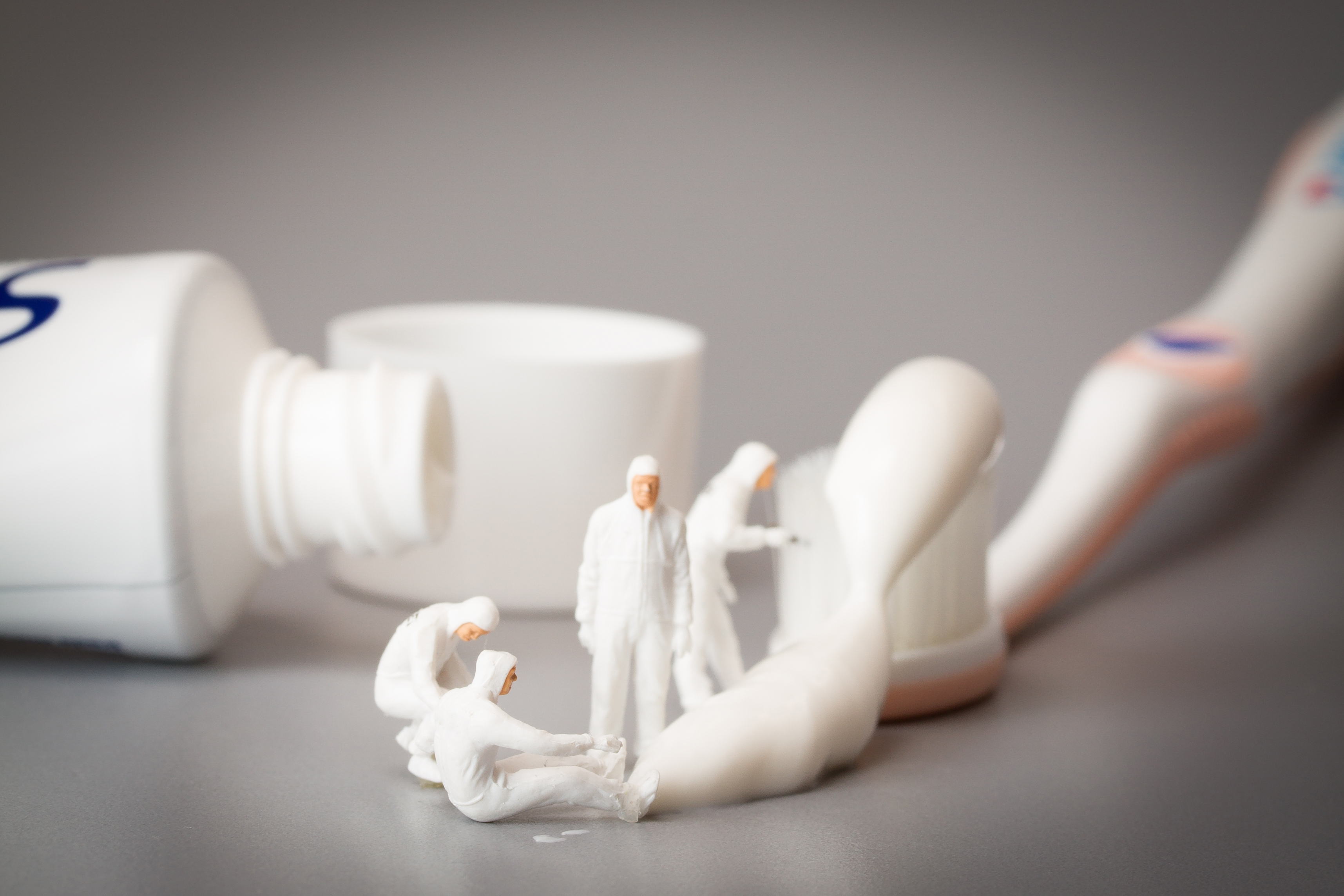 Other times, he says "a scene offers itself (e.g. in my spare time), and I can just add the miniatures… [for instance] you brush your teeth, get toothpaste onto your fingers, and wonder how a miniature person would feel if they got stuck in toothpaste."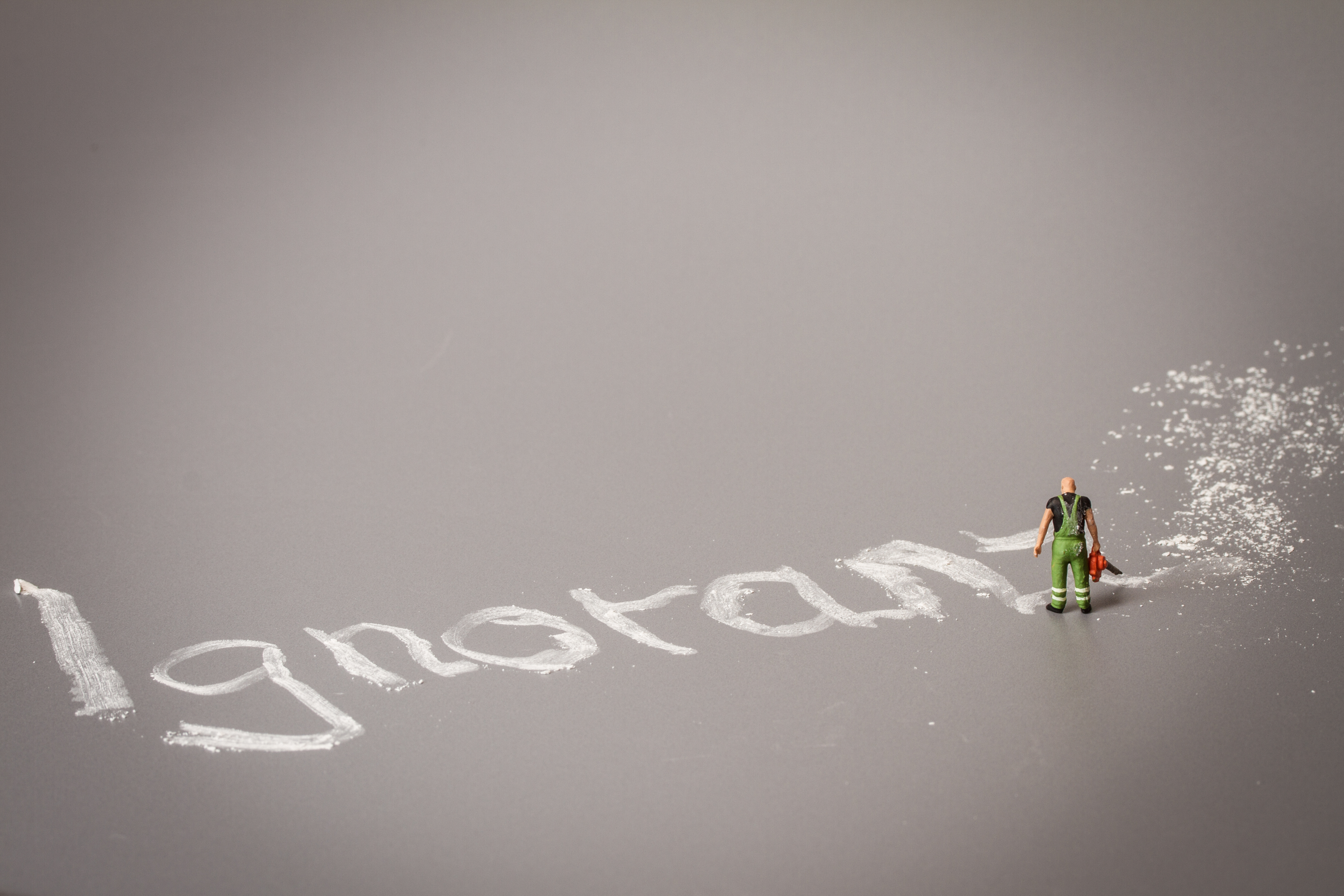 And then, sometimes, the world forms from an idea he's been dwelling on and dealing with in his own life, like the one above. For these, "the pictures that develop are simply ideas, thoughts or things that are on my mind at the time, for example 'Ignoranz' (ignorance) as a statement against xenophobia."
Using a Canon 7D with a EF-S 60/2,8 on a tripod and two studio flashlights, he uses his time creating these worlds as a form of relaxation. "I love this small, manageable and contained little world." He says, "It started when I entered a photo competition in 2010, called 'Digital Summertime', and I thought to myself 'how do I literally get people into the digital world?'"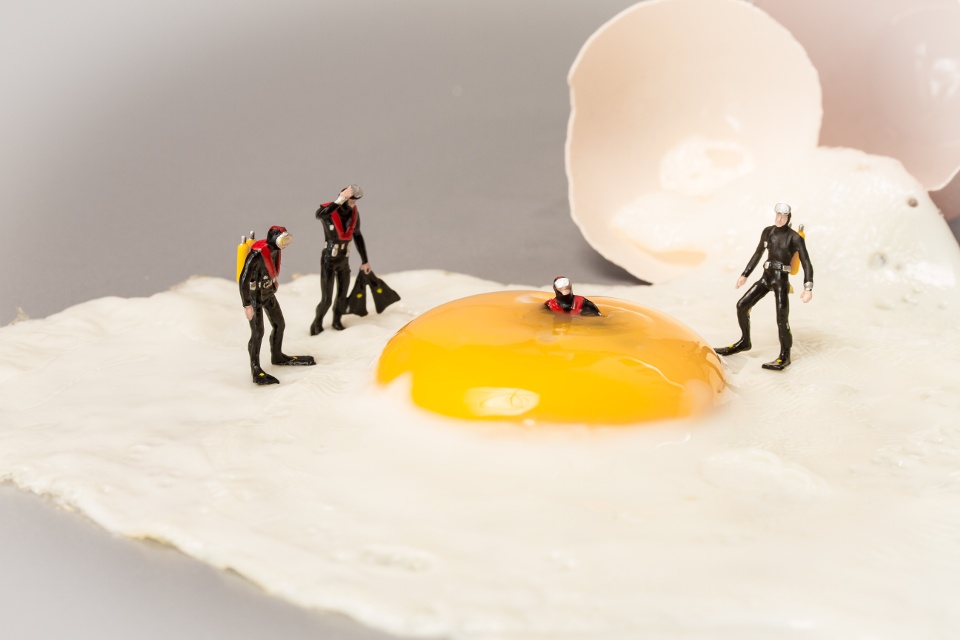 "When I get a good idea I go rummaging around the flat (often the fridge) to get the props together, set up the scene in the photo studio, add the miniatures and start shooting. Sometimes I need to go shopping for certain items first. It has happened that dinner got delayed because the required vegetable(s) were needed in a photo shoot first. Once I get an idea I can't wait to set the scene!"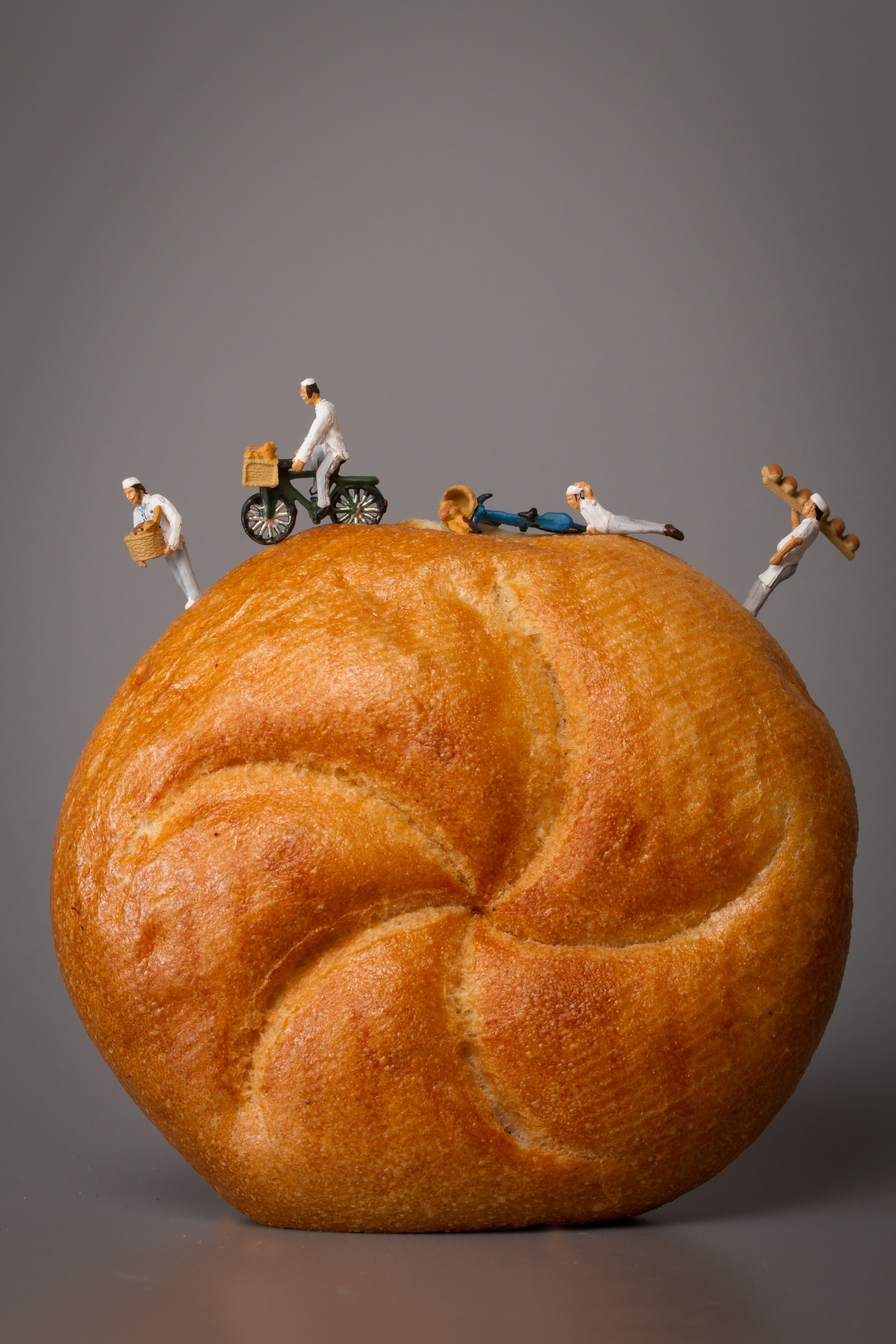 He really tries to capture real worlds that could exist. For the photo above, he explained that "Brötchenwelt (Bunworld) Buns are a product produced by bakers, and at the same time buns are a baker's world; it's their planet so to speak."
The miniatures themselves he gets in specialized shops for model making (although he sometimes colors them in differently) and he says it's his dream to have miniature models of himself to place into these scenes. He adds, "but I would need to sell some of my art in order to be able to afford this!"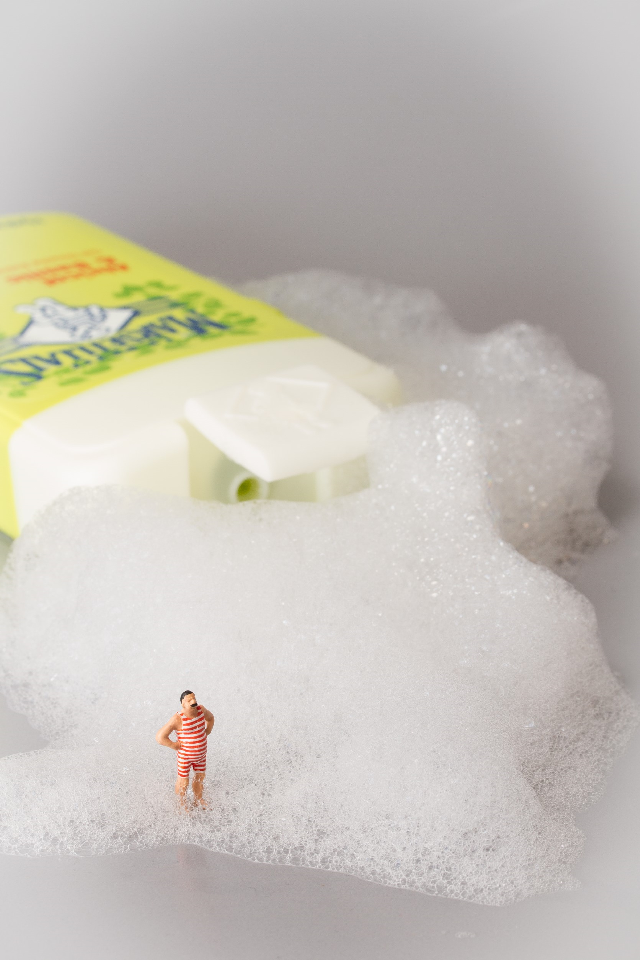 We are excited that Christoph shares such interesting pieces in PicsArt. And it seems he really enjoys posting his works in PicsArt and sharing them with the community. "You get feedback fairly quickly, and I really like that PicsArt is worldwide and not restricted to certain countries. I love the diversity on PicsArt and have also found some artists whose art I really appreciate. It's fun to use!"
Does your imagination run wild? Show us! Give miniature photography a try and share your shots on PicsArt photo editor with the hashtag #MiniatureWorld.
All photos by Miniaturwelten von Chrizhvaneat (@christophberloger).