Today, PicsArt introduced a redesigned app that's whiter, brighter and now includes a Tilt Shift Tool, Lens Flares and Shape Masks — three of the most requested editing tools from the Windows community. With them, you can easily transform any image into something a little more fun and creative. Like this: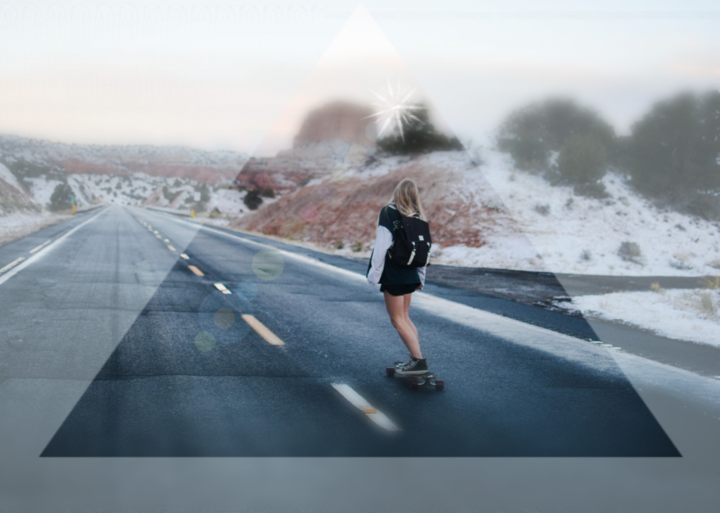 First, we've redone the look and feel of the entire app. Here's the new Explore feed. It's whiter, has bright colored callouts and features larger photos that we hope will make your PicsArt experience even more fun and immersive.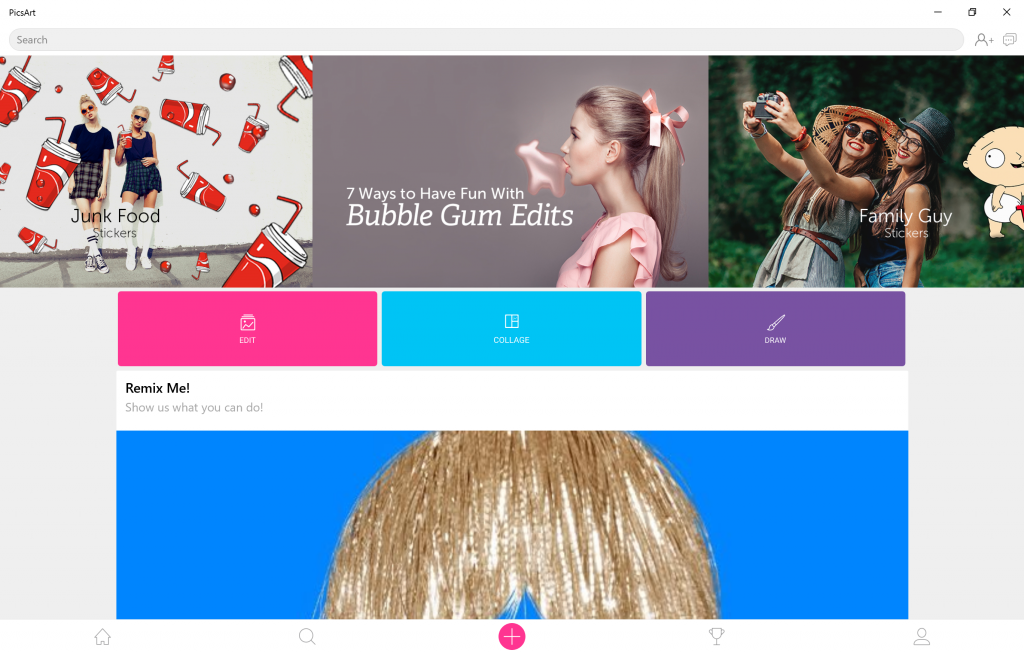 So with that, let's play around with the Tilt Shift Tool using an image of a woman skateboarding in the winter desert that I found on the @freetoedit account on PicsArt. Before I make my own edits, it's fun to see how others in the PicsArt community have remixed this image by clicking the blue pencil icon. All of them are pretty cool, but I want to put my own spin on it and share it too.
Tap "Add Remix" to get going. To use the Tilt Shift Tool, simply tap on Tool > Tilt Shift, and you'll see vertical or circular Tilt Shift options.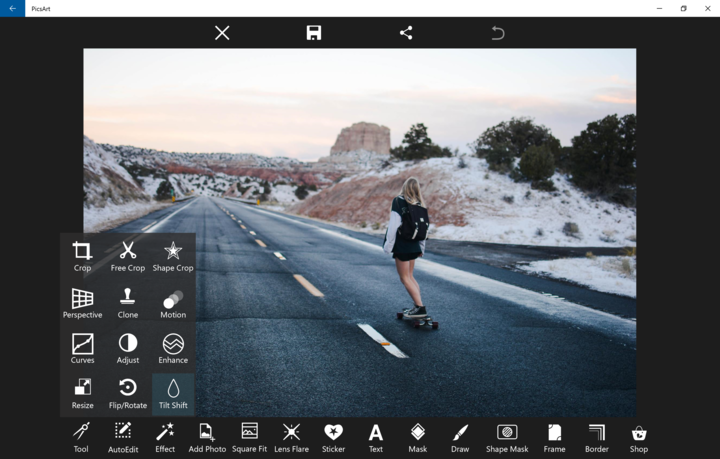 I choose the horizontal Tilt Shift option and adjust it so the edges of this image get blurry, drawing your eye straight the girl on her skateboard! But we're not done yet; things get cooler from here.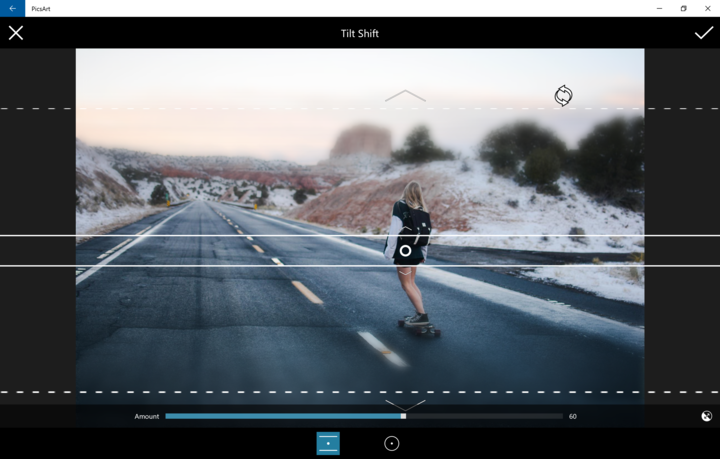 Now that we've got the edges around the subject blurred a bit, let's try adding a Lens Flare and a triangle Shape Mask. I select yellow(ish) lens flare, add it to the image and adjust its placement and size with my fingertip.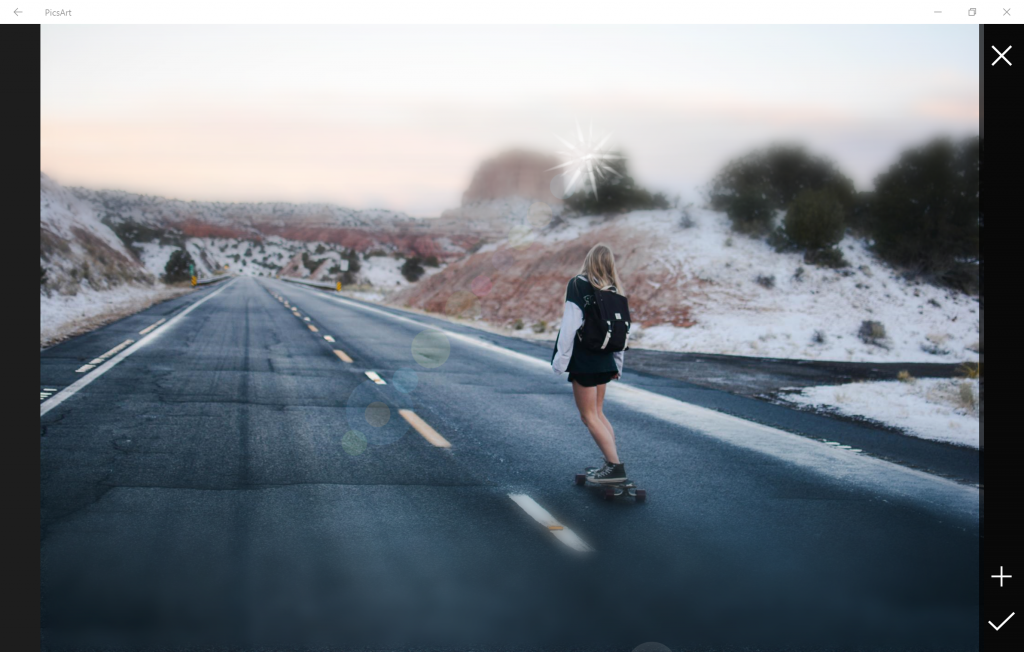 Next, a cool triangle Shape Mask to give the image a special feel. For me, that's perfect and I'm ready to share this one on PicsArt or any of my favorite social networks.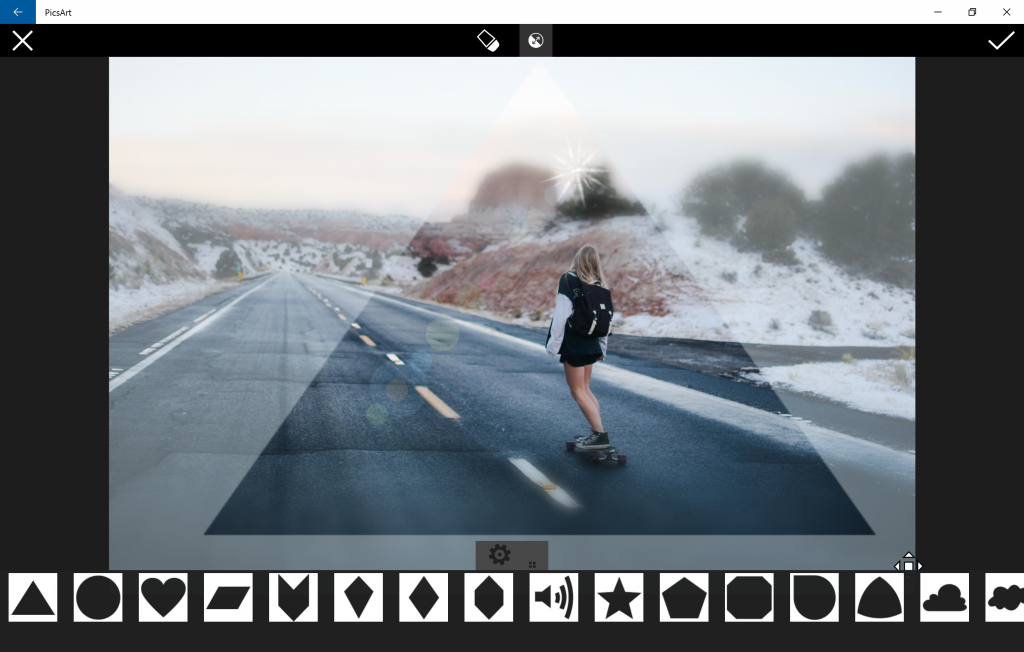 Tap the share icon and choose PicsArt from the list of sharing options. Add a little note and share away to see what your friends think.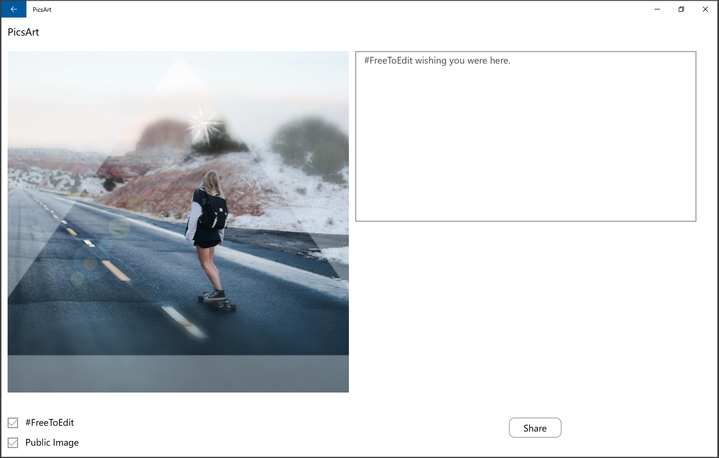 And voilà, that's it! The new PicsArt for Windows, a fun way to make awesome images and share them with the world. We really love Windows and we'll keep making our product the best we can for the Windows community. We hope you enjoy this update.