We've got two new exciting updates here at PicsArt! If you're craving better-curated content in your Home feed, then you're in luck because now you can browse twice as many Replays, images, and stickers as before! ? What's more, we've done a complete overhaul of the Discovery tab, making it so much easier for you to experience the app to its fullest potential. ? All you have to do is follow interests and other PicsArtists with awesome editing tricks you'd like to use on your own pictures. 
One of the best parts about PicsArt, whether you're a new user or a veteran, is the sheer amount of #FreetoEdit photos available to you! To create a completely personalized experience, we make sure to place these freely available images and edits directly at your fingertips in a way that's specifically catered to your style and aesthetic. 
To achieve this, we did a huge makeover to both the Home tab and the Discovery tab. So what does this all mean for you? 
First, the Discovery tab. On your next visit, you'll notice that it looks completely different. You'll initially see the most relevant interests that are trending in your location. Interests contain #FreetoEdit editing assets created by other users that tag their edits with the relevant hashtags. This is the single best way to personalize your entire PicsArt experience.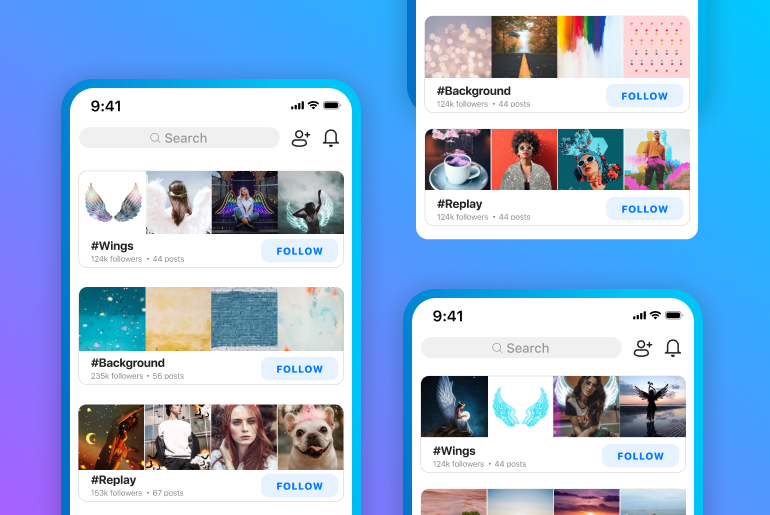 From the Discovery tab, you'll be able to search for specific interests and follow them. By following interests, you'll customize the content you'll see on your Home tab. So the more interests you follow the more edits you'll get to Remix and Replay! 
If you didn't know already, Remixing and Replaying are the two easiest ways to achieve some truly stunning edits, even if you're just starting out. ? So make sure you follow as many interests as you can to truly personalize your Home content with editing recommendations that you'd actually like to see.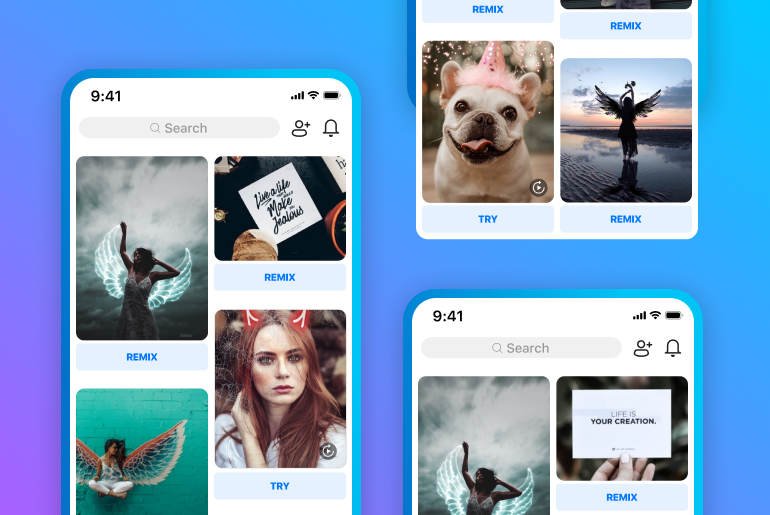 The second part of our major update includes a visual overhaul of the Home tab. Great news! We removed all the clutter from the Home screen so that you can get to the content you want to Remix or Replay even faster. 
To recap, tagging your edits with the right interests will make them much more discoverable to other PicsArtists, while following a diverse number of interests will make sure you discover the exact type of content you find interesting. ?
Now that you know all about our recent Home feed and Discovery tab updates, it's time to head over to the app and see these changes for yourself! Don't forget to follow interests that you'd like to see in your Home feed to take your PicsArt experience to the next level! 
PicsArt all-in-one Photo and Video Editor, Collage, and Sticker Maker is the world's largest creative platform with over 150 million monthly active creators and influencers. PicsArt has collaborated with major artists and brands like Taylor Swift, The Jonas Brothers, Gwen Stefani, Maroon 5, Lizzo, Meghan Trainor, One Direction, MONSTA X, Warner Bros. Entertainment, iHeartMedia, Condé Nast, and more. Download the app today to level-up your photos and videos with thousands of quick & easy editing tools, trendy filters, fun stickers, and brilliant backgrounds. Unleash your creativity with PicsArt and upgrade to Gold for awesome premium perks!