Good-looking food is great. Cute little things are great. Why not combine the two? We present: the tiny food craze.
Luckily for everyone who suffers from endless fascination for Tasty videos, as well as an overwhelming obsession with kittens on the internet, there is a niche in the art world that brings you the allure of food in adorable sizes (and you don't need to outfit your kitchen with three ovens for it).
Tiny croissant? Check.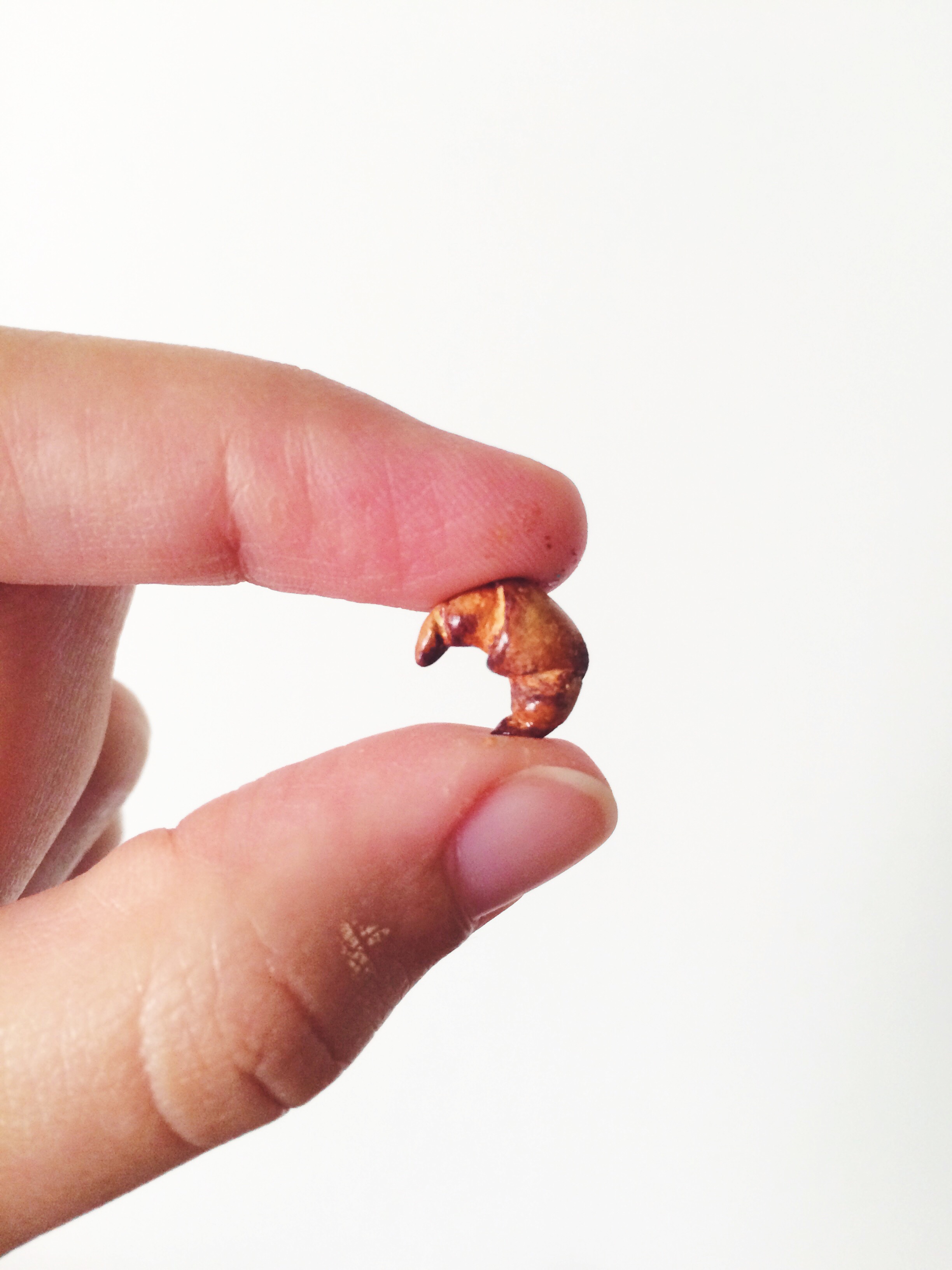 Mini raspberry pie? Absolutely.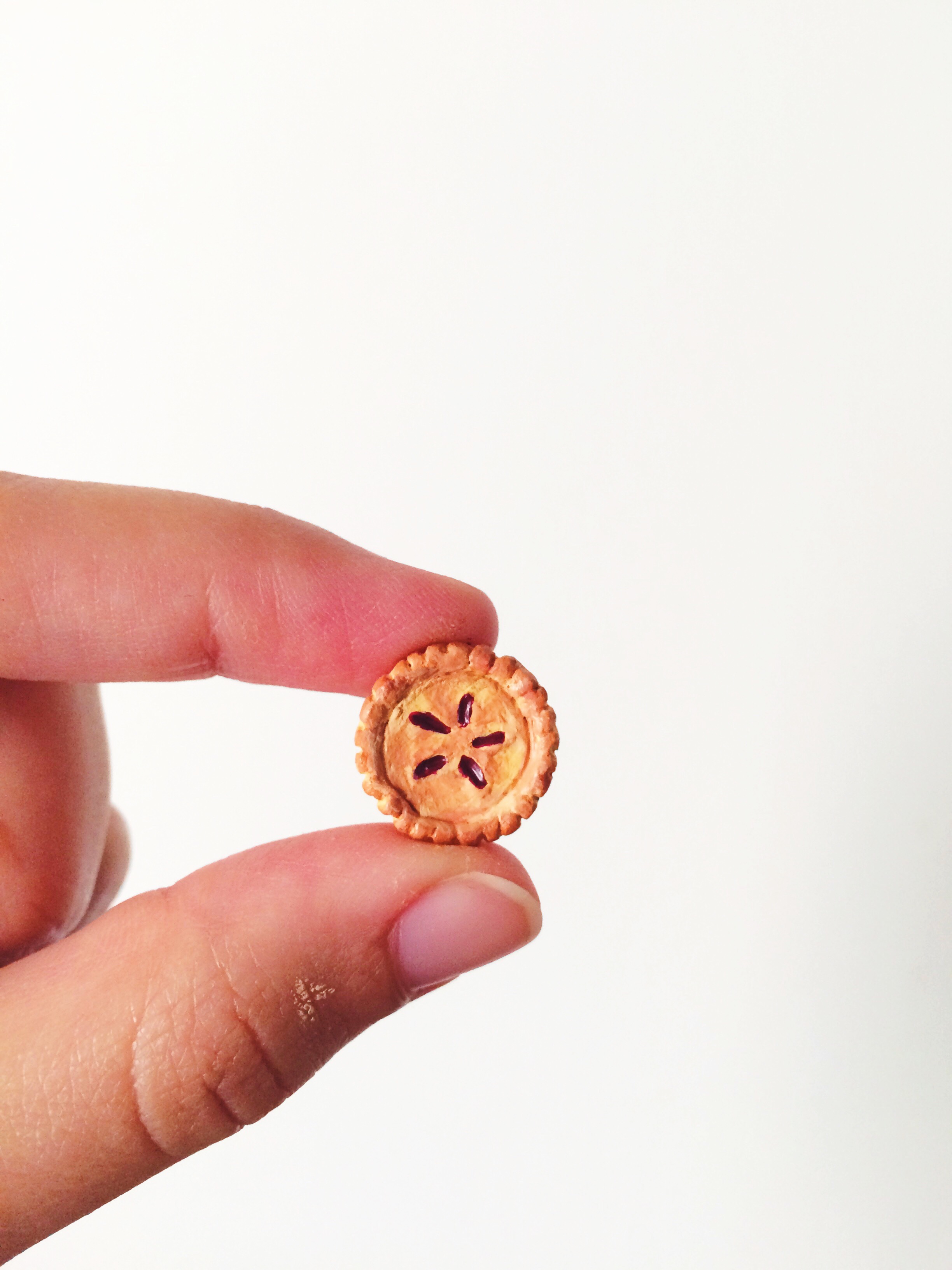 The littlest earl grey French macaron? Yep.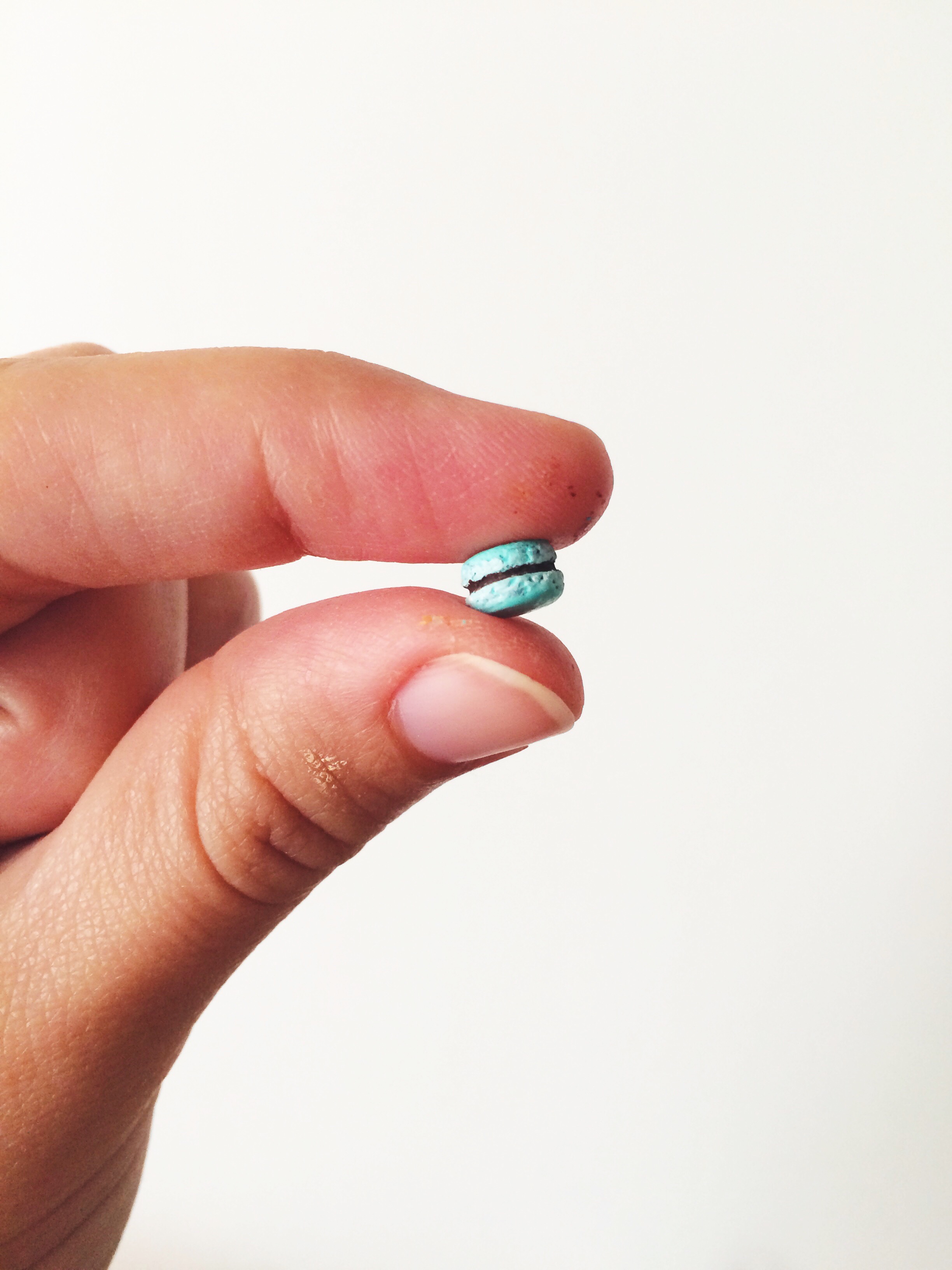 Fancy cake for your pet hermit crab's wedding? Of course.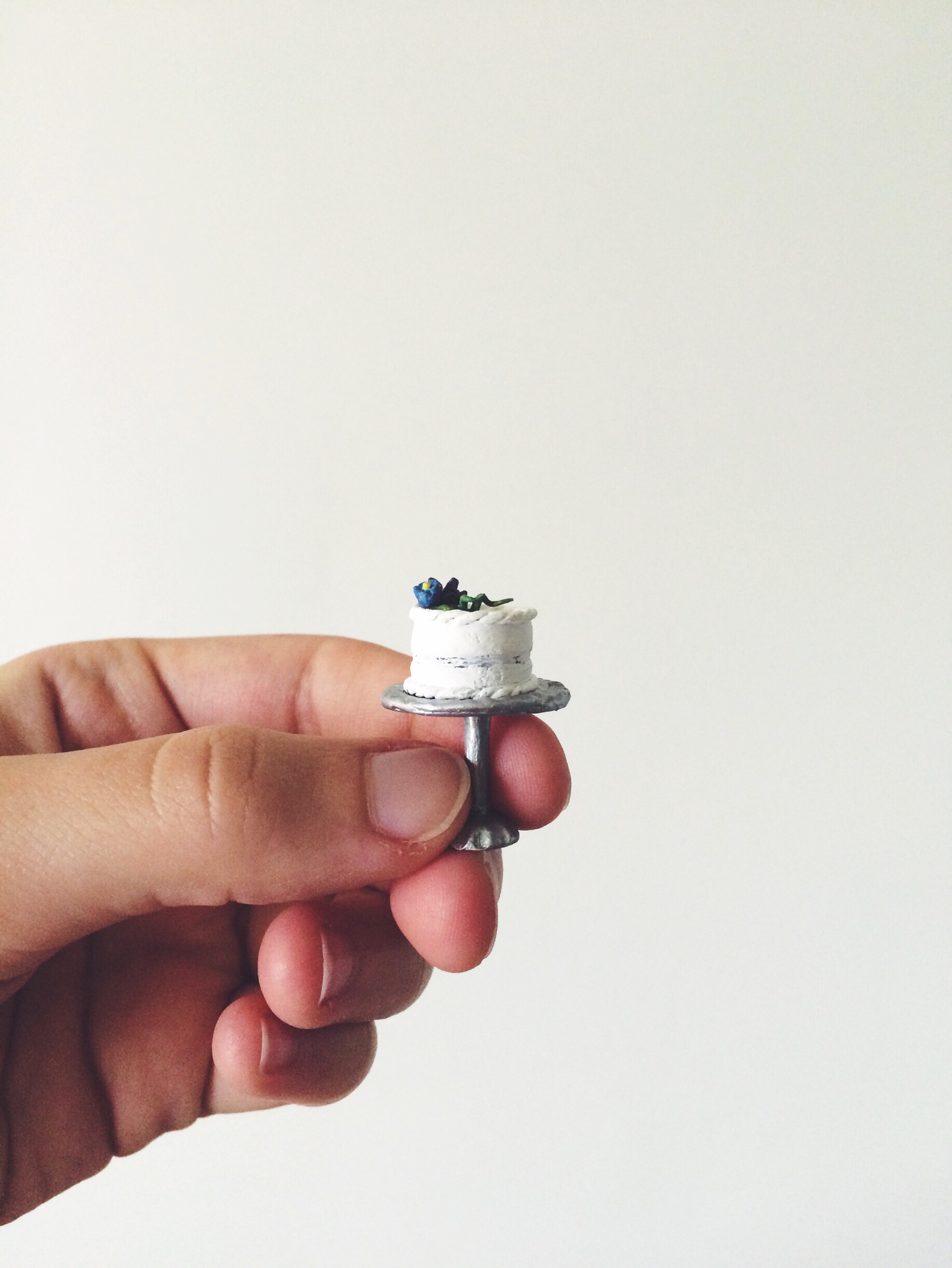 A quick pretzel snack? Don't mind if we do.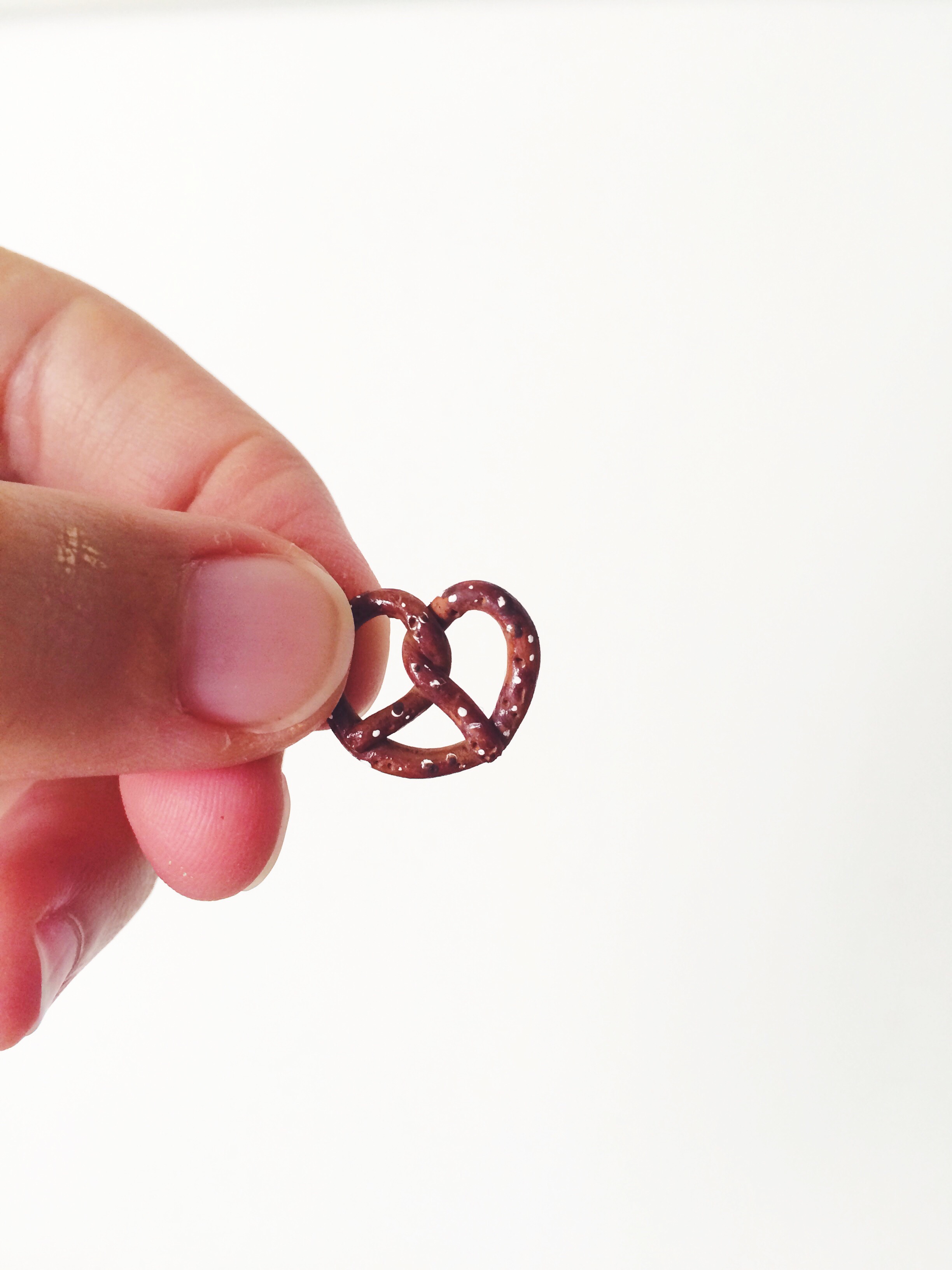 Itty-bitty strawberry because you're supposed to have a balanced diet or whatever? Mm-hmm.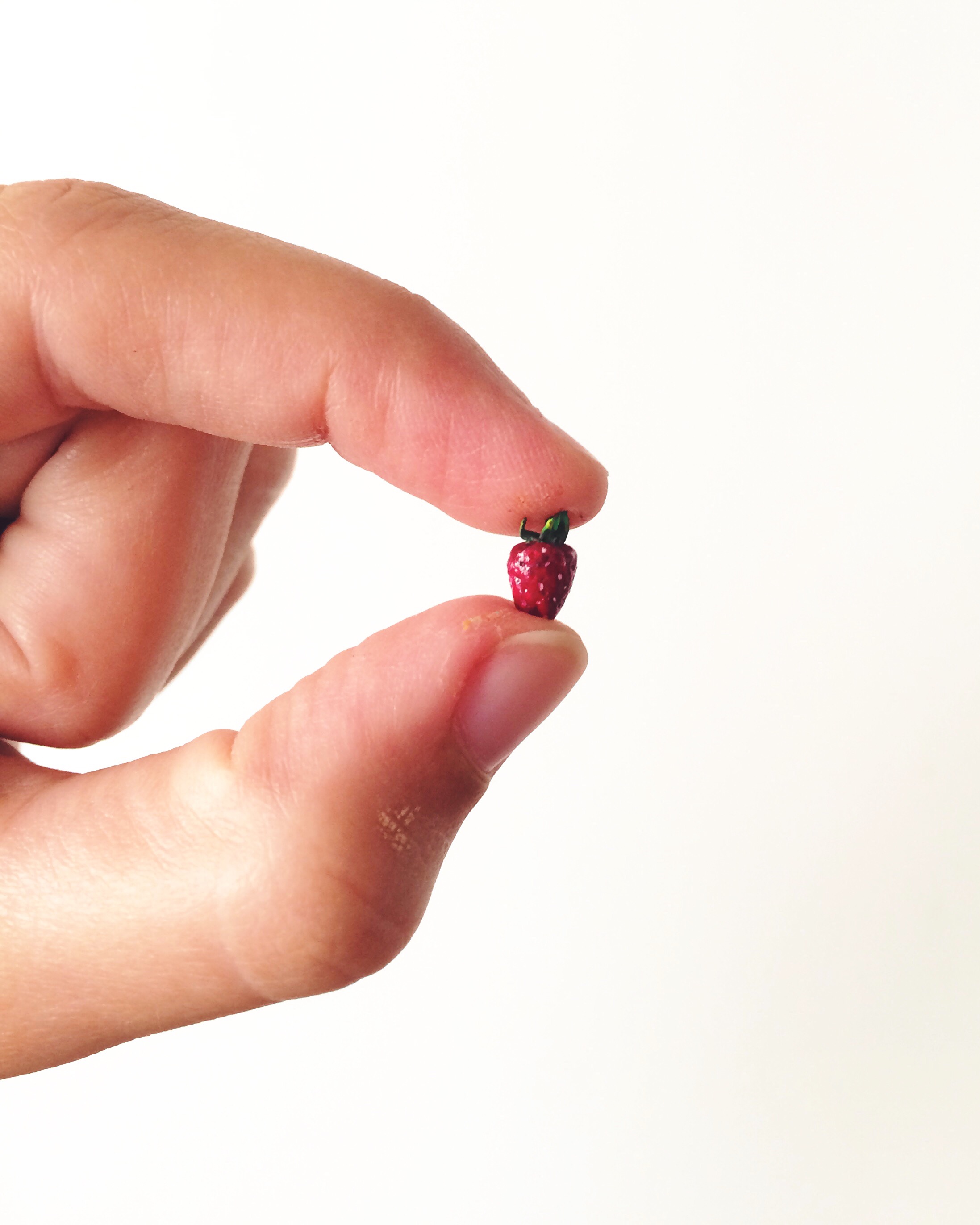 A party of miniature waffles for the least-filling brunch buffet? Oh yeah.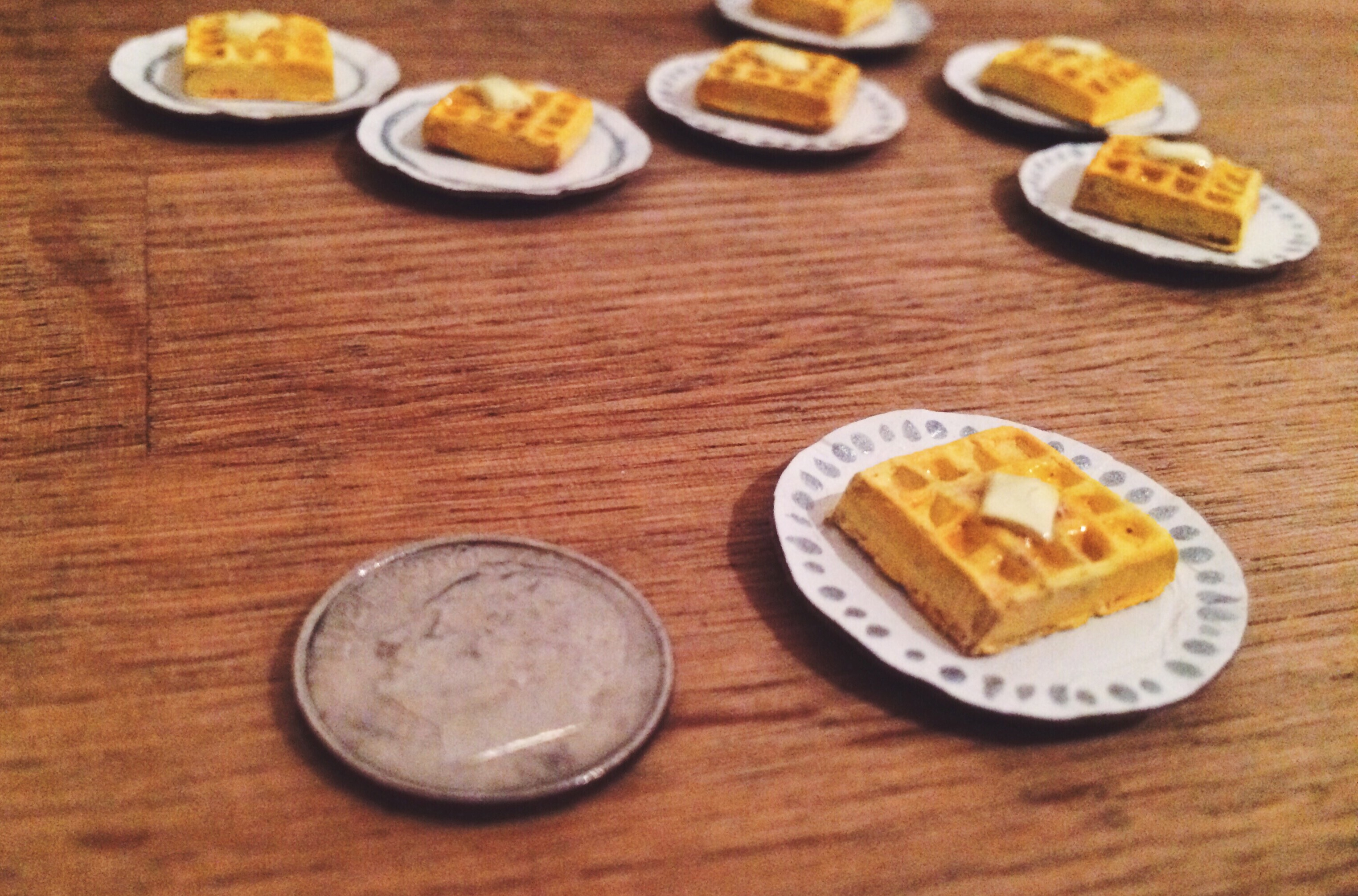 No, these foods are not edible — but let's be honest, that's not a fun amount of food to eat anyway (although we have no lack of obsession for Tastemade's Tiny Kitchen series or HelloDenizen's gourmet hamster meals). The tiny food discipline is more commonly an art of sculpted and painted miniatures. Basic materials — polymer clay, paints and glosses — are super accessible at most craft stores, so it's an art form you can easily try, without burning down the house (most likely — please bake clay responsibly).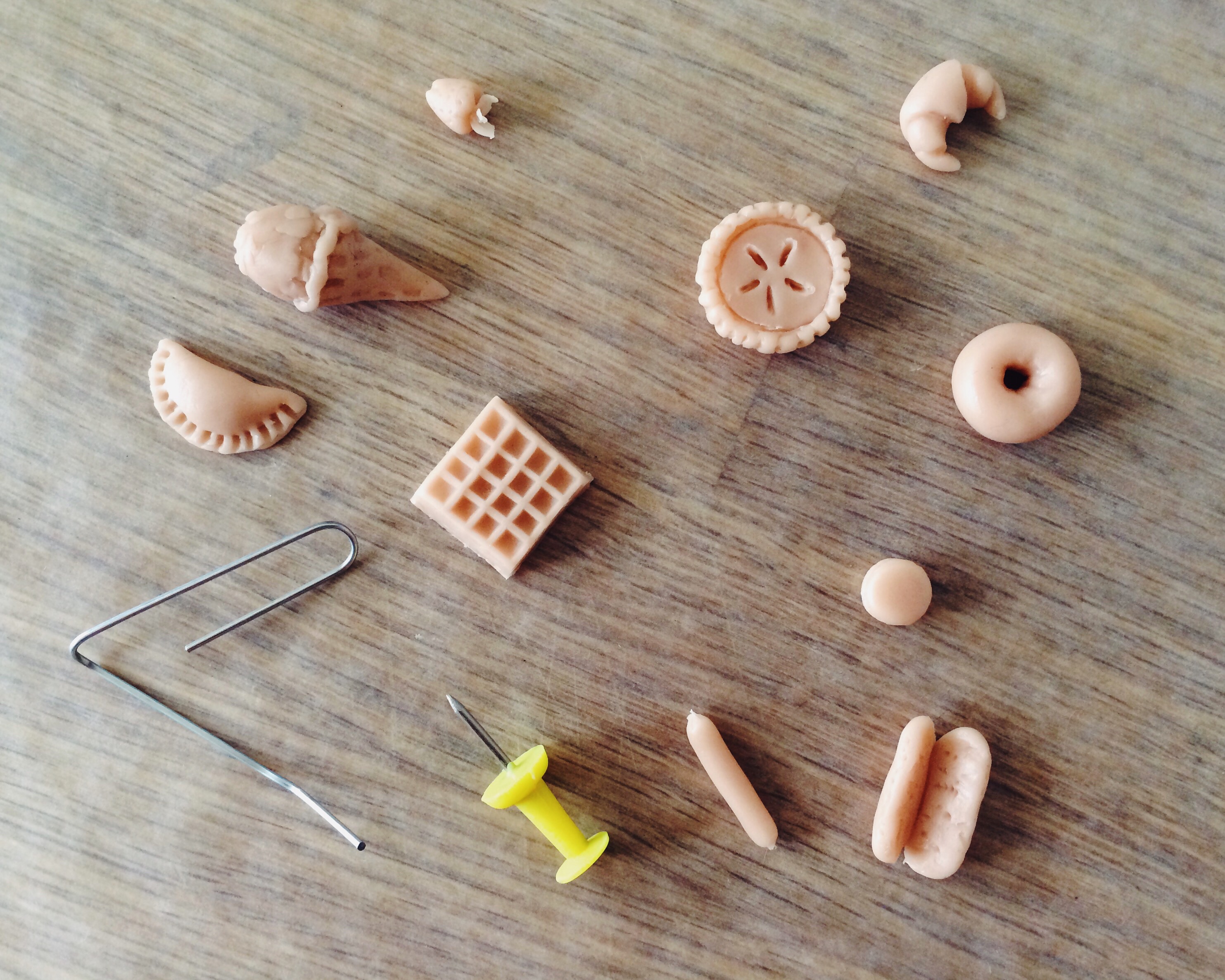 Many tiny food artists are in the business of hyperrealism, but tiny food making can also be a practice for embracing interpretation and imperfection and loving the quirks of your own craftsmanship. The process requires meticulousness to the extreme and often calls for tools or methods more common among little craftsmen mice or artsy geckos, so it helps you access a new element of creativity.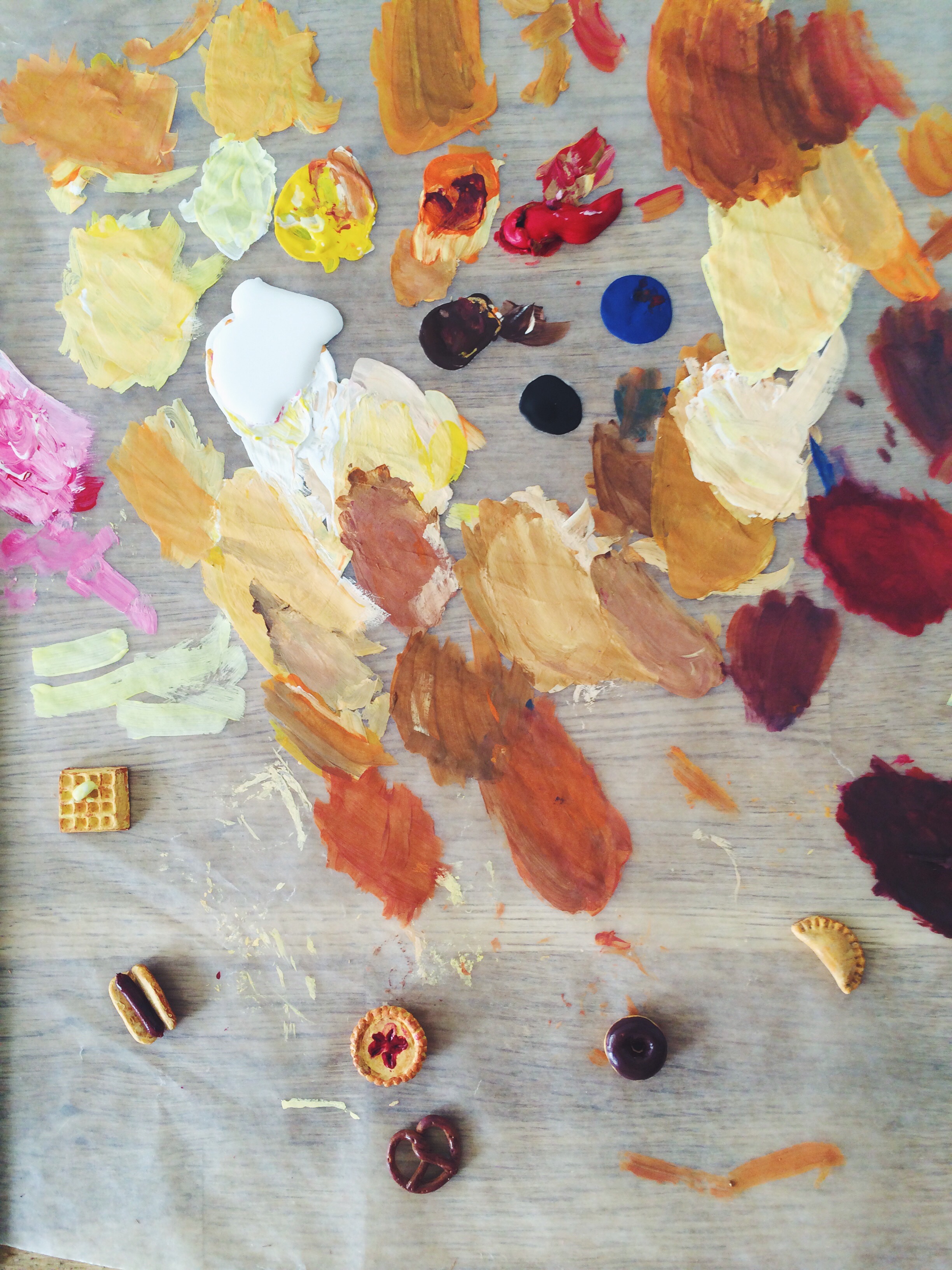 You paint toast marks and gloss butter with the tiniest brushes you have, which suddenly feel too clumsy. You mash your giant human thumbs around a ball of clay hoping to get a hot dog bun in return for your efforts. And somehow, at the end, the product looks like your craving – a quirky, mind-boggling shrunken version of delicious reality that brings you real, elephant-sized amounts of joy for years to come.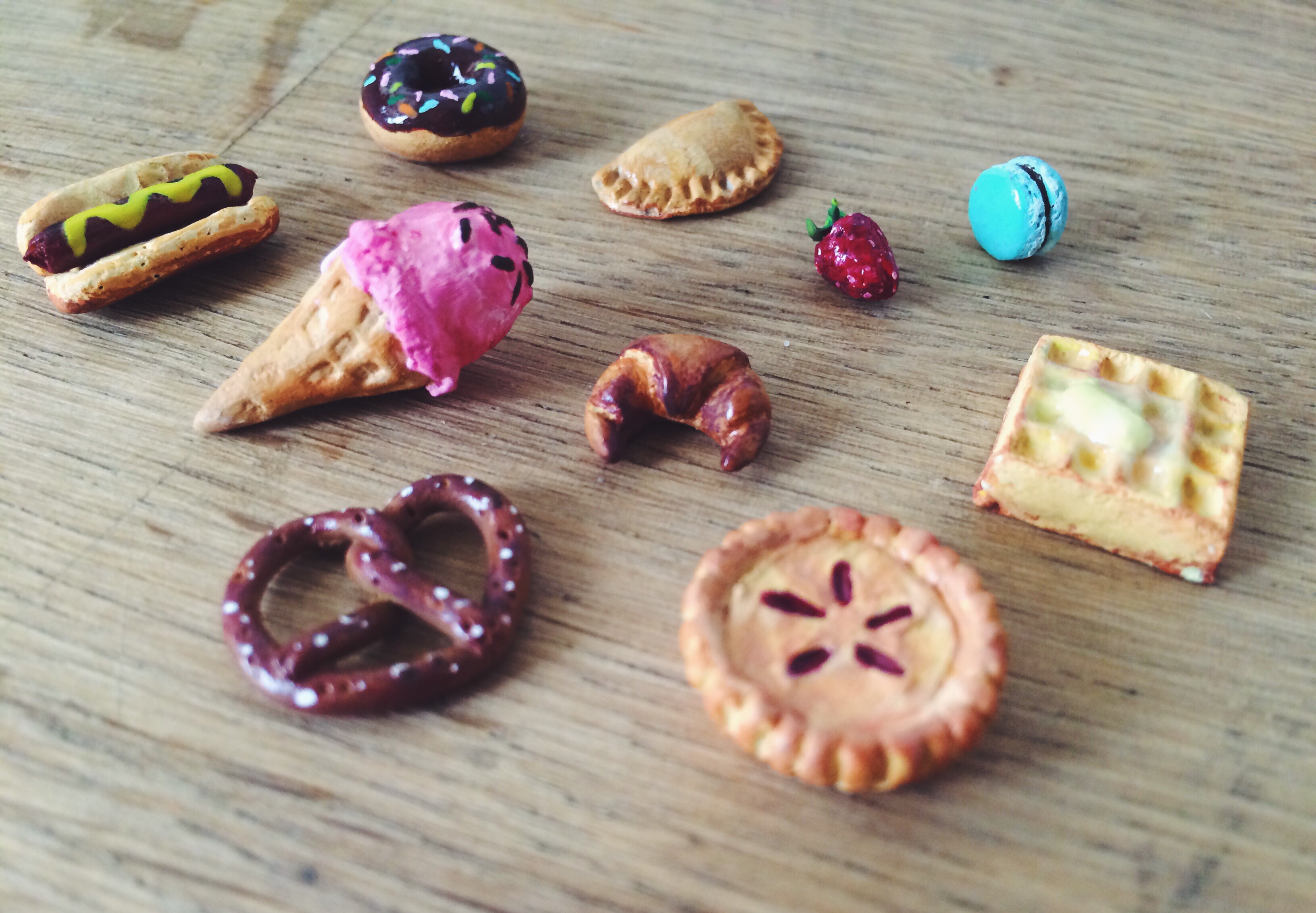 Tiny food works wonderfully as kitchen magnets, gifts, bookcase decorations and jewelry, but it also works its magic when captured on camera! Make some tiny food of your own and share it on PicsArt photo editor using the hashtag #TinyFood.