One of the best times to photograph flowers is just after a summer rain storm. The water drops left behind will add more visual interest to your close up work. In dry areas some photographers even bring a spray bottle filled with water to recreate a similar look. I look for drops that hang precariously from the edge of a leaf, and those that appear just seconds from falling to the ground. To really capture the delicate beauty of the drops move closer to the subject either with your feet, or by zooming in.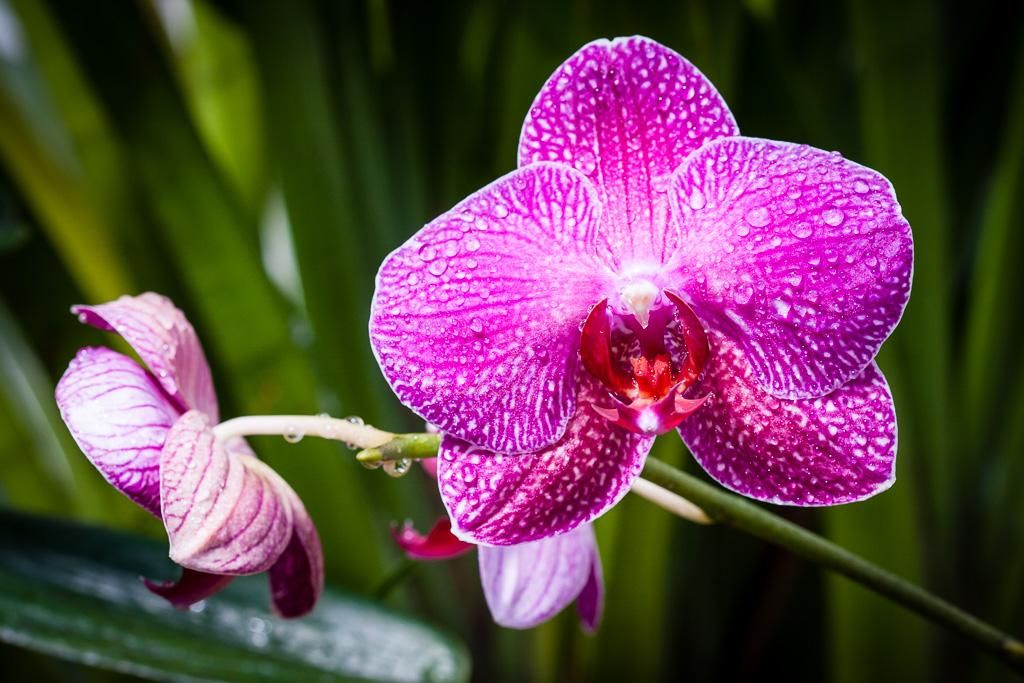 2) Pets at Play
What is your pet's favorite thing to do? This will be the ideal situation for a photo shoot. Sometimes it helps to have a friend or family member come along to assist. While they throw the frisbee, you can focus on getting great shots.To make sure the attention is on your pet, simplify the entire composition by showing less clutter.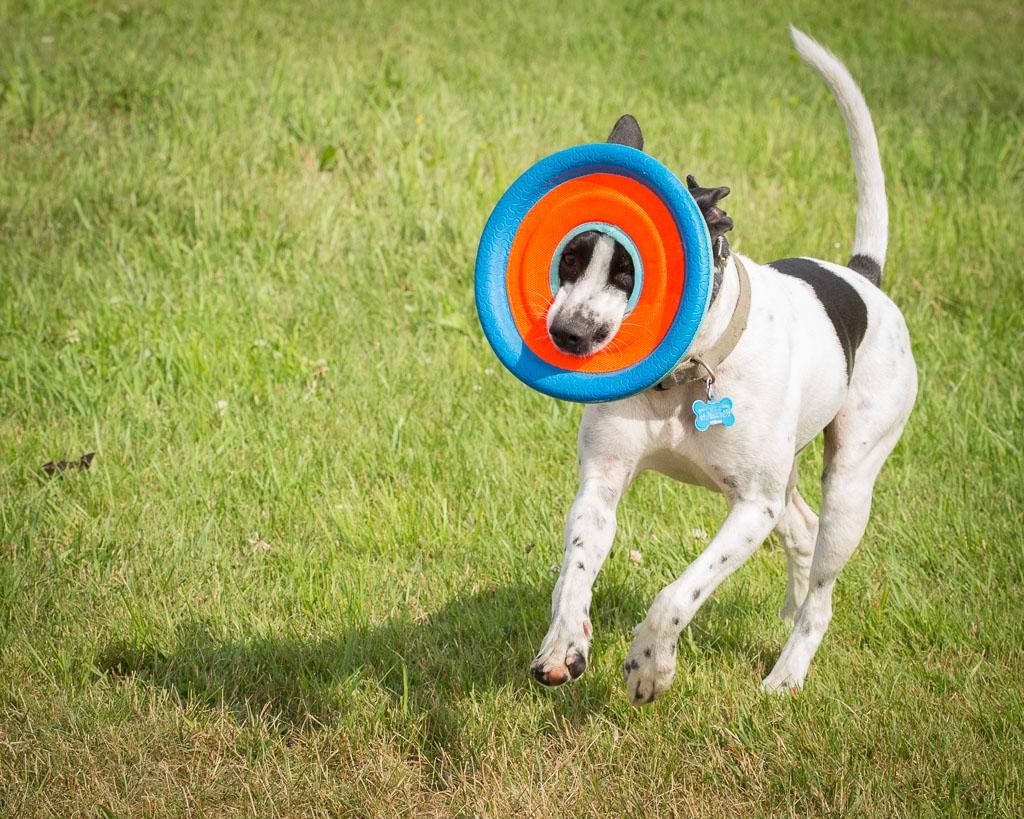 3) Butterflies
A butterfly may not beat its wings as rapidly as a hummingbird, but a fast shutter speed is still necessary to freeze their wing motion. My recommended starting point is no slower than 1/250th of a second. Any slower and the image suffers from blur. You can also use non-technical trick and wait for the lulls in action before shooting. A butterfly will often dance about the flowers before settling on a spot for several seconds. Resting with its wings open, you'll have a perfect opportunity to capture its full beauty.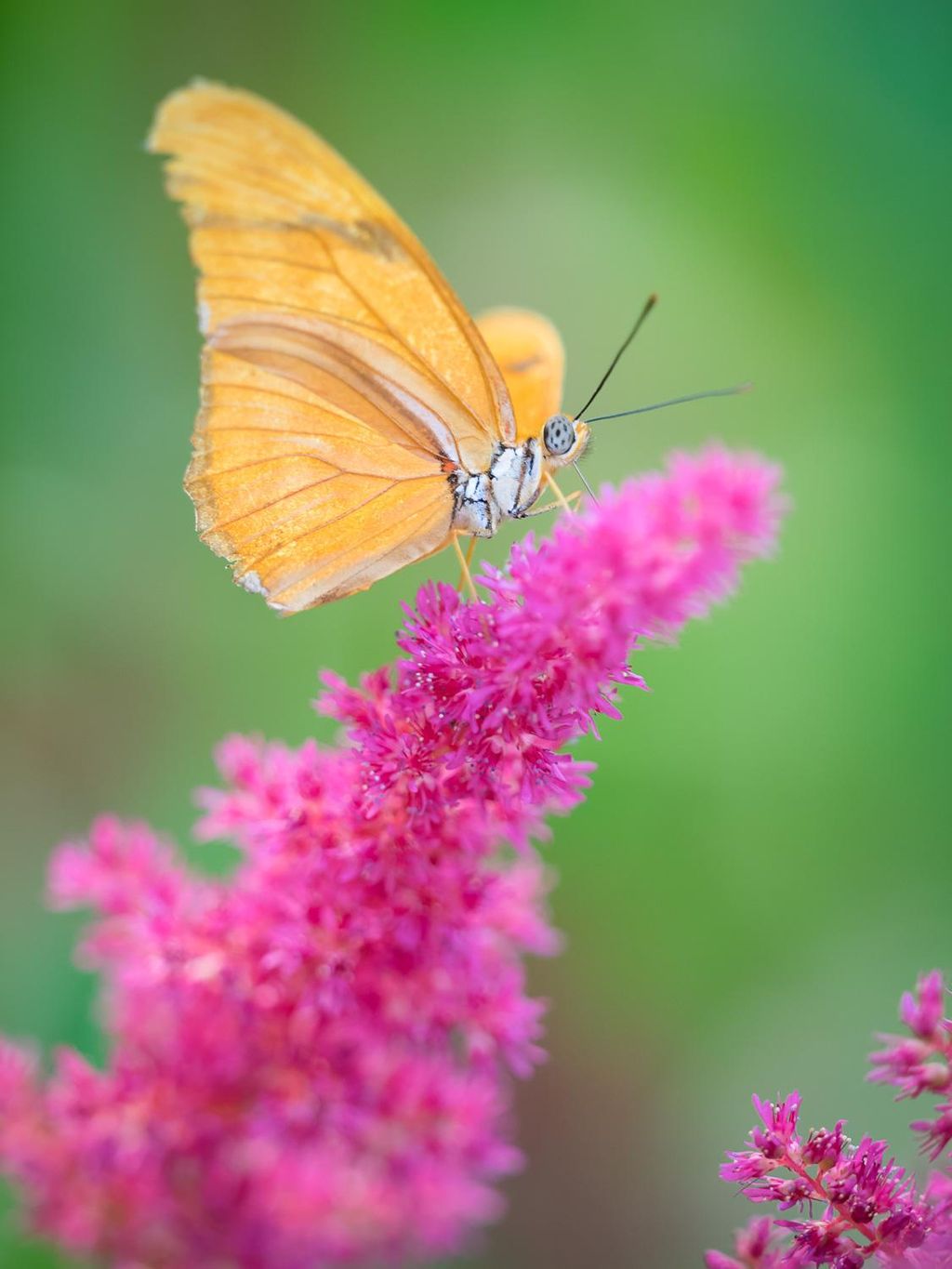 4) Beach Sunsets
About a half hour before the sun sets, I start the search for the foreground element that will anchor my composition. This can be a field of flowers, a boulder, tree, or even a man made object. The idea is to add visual interest all the way through the frame. As you explore various options, be sure to try different perspectives including the view from the ground. By having this location worked out in advance, you'll be ready to capture the peak moment of brilliance as the sun quickly descends.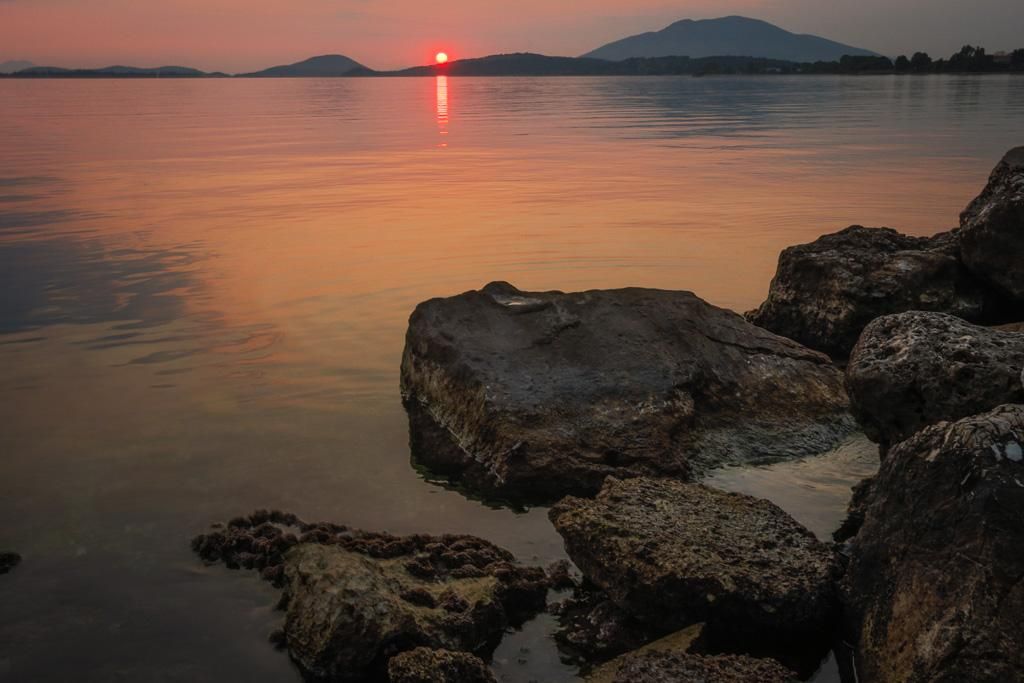 5) Birds in Flight
Capturing sharp images of birds in flight is one of the most challenging techniques for photographers of all skill levels. Like all difficult tasks however, the rewards can be great. Watching these creatures in the wild gives one a true appreciation of nature. Considering how fast most birds fly, the first critical consideration is the shutter speed. The ideal starting point is 1/1000th of a second. I also recommend an aperture setting of f5.6. This is wide enough to let light in while providing sufficient depth of field. Considering that you're shutter speed is so fast, and the aperture is slightly closed down, the ISO will likely need to be raised.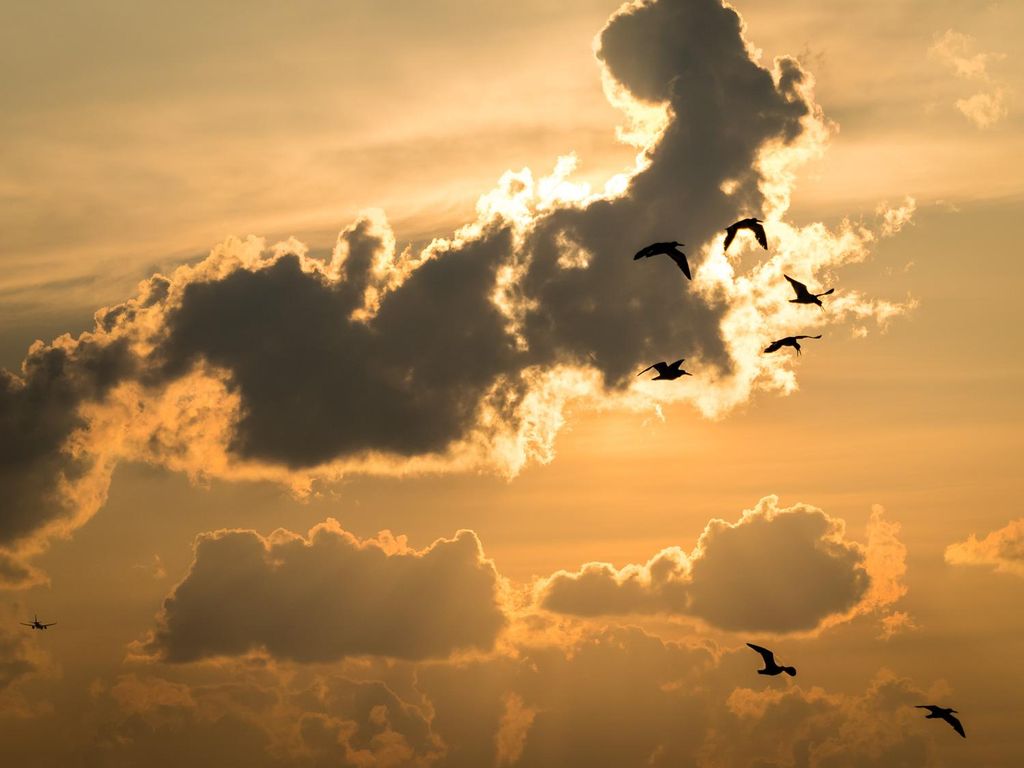 6) Wildlife
Wildlife is typically more active early and late in the day. This is especially true in the oppressive heat of summer. To improve your chances of success, take your camera out as soon as you arrive at a location. The sounds of velcro and zippers can startle a subject so this is best done ahead of time. Turn the camera on and set the exposure based on the existing light. Should a photo opportunity arise, you can catch it rather than first digging through your bag. To keep a low profile, it's also preferable to turn the auto focus chirp off.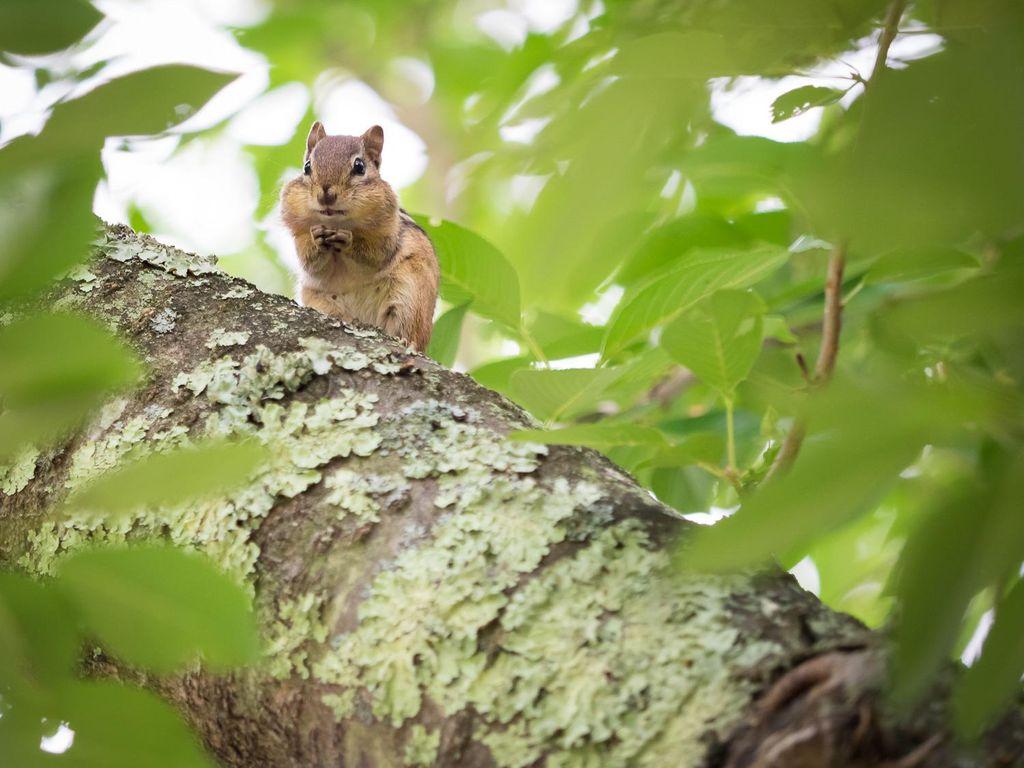 7) Fireworks
Even though the 4th of July has passed, there will likely be other events that feature fireworks nearby. To best capture these colorful displays, grab your tripod and set the camera to the manual mode. Start with a slow shutter speed of about 1/6th of a second. During the exposure, change the focal length of your zoom lens or manually twist the lens out of focus. To really fill the frame with the colorful display, a longer lens in the 70-200mm range works best. This also helps to eliminate any unwanted distraction like the surrounding homes, power wires, and trees.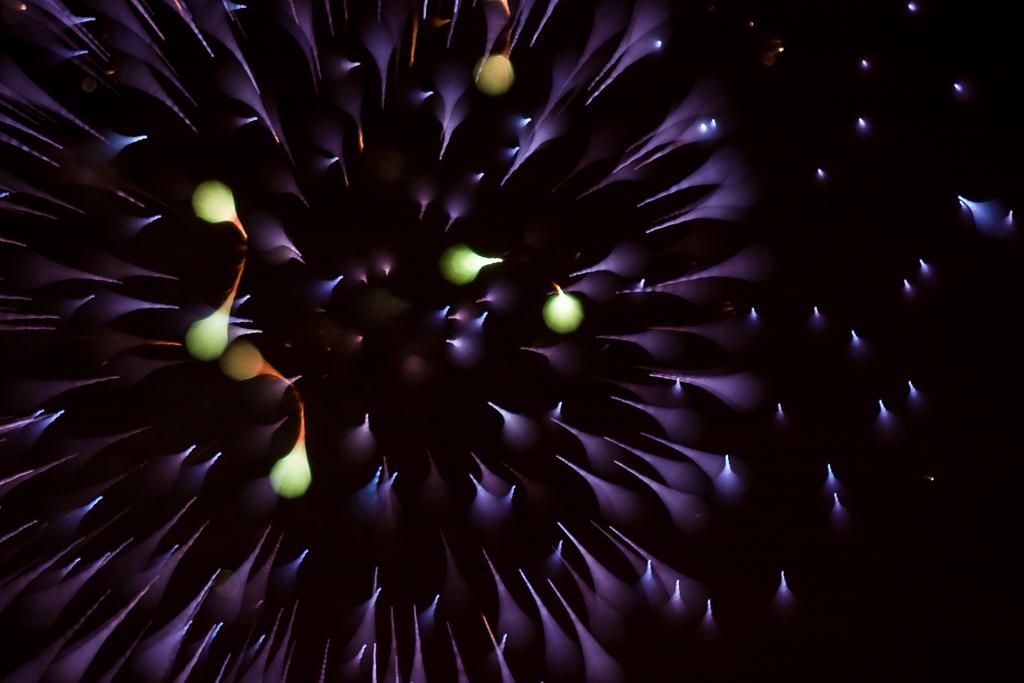 Photos and Text by Chris Corradino