Every day at PicsArt, we strive to create new tools to drive your creativity and to help you share your inspiration with the world.
Today, we're happy to announce our latest PicsArt update for iOS and Android. The highlight of this release is a newly designed camera that gives you access to hundreds of creative tools right at your fingertips—and you're gonna love it! Update the app today (on iOS or Android) to start snapping photos.
We took a stroll around the PicsArt HQ to demonstrate what the new camera can do. Check it out.
First, you'll find a simpler interface, with the main controls at the top of the frame. Below you can see that we have 20 live effects that you can test out before you start taking photos. Want a little color splash or a psychedelic swirl? Go for it—they're all at the tip of your finger!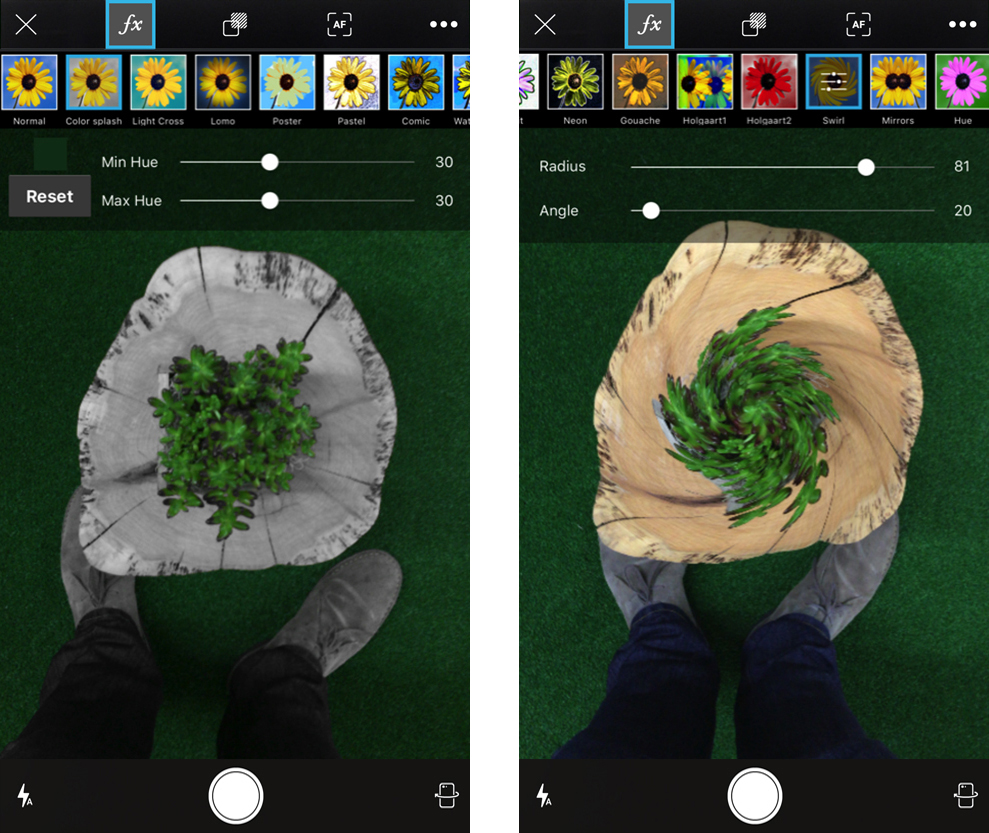 Tap on the Mask icon to choose from more than 100 Masks to add an artistic touch to your photos. We've stocked a full library of Light, Bokeh, Border, Texture, and Artistic options to experiment with as you shoot. Open and close the Mask menu by tapping on the circular X icon in the upper left corner.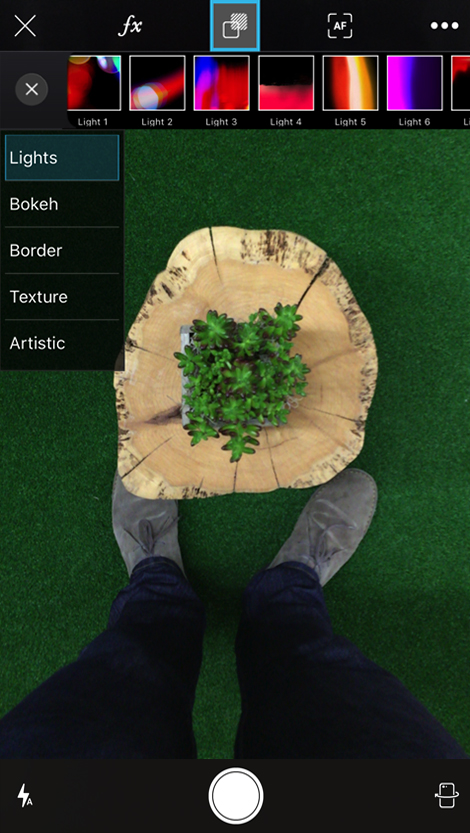 You can see here how we applied a shimmering blue Bokeh Mask on the left and, since it's almost Valentine's Day, heart-shaped bokeh on the right. If you want to go for a more subtle effect, you can always lower the Fade using the slider near the top of the screen.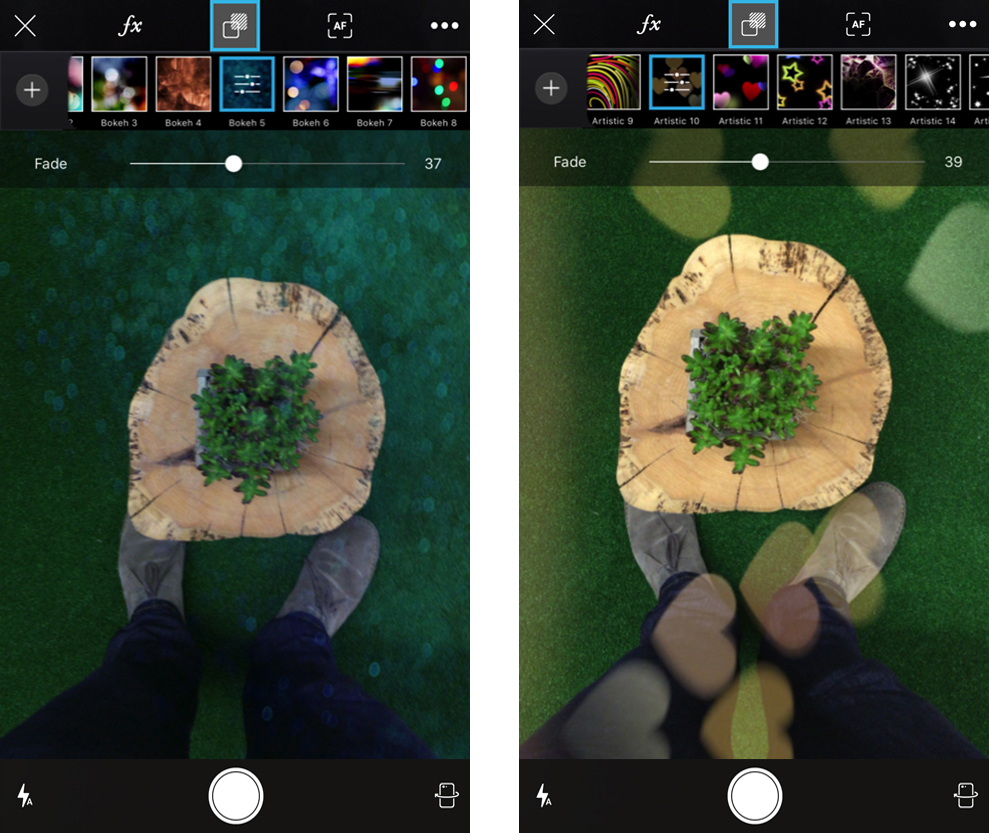 Up next, on iOS devices we've got the option to toggle between Autofocus and Manual Focus. Autofocus is, well…autofocus. But below you can see we've used Manual Focus to give our shot a bit of fuzzy blur.
Finally, on iOS you can tap the three-dot icon in the upper right corner for Time-Lapse or Timer mode. We're all pretty familiar with a self-timer, meaning, you get everyone set up and looking good, hit the trigger, and you scramble to get yourself in the shot.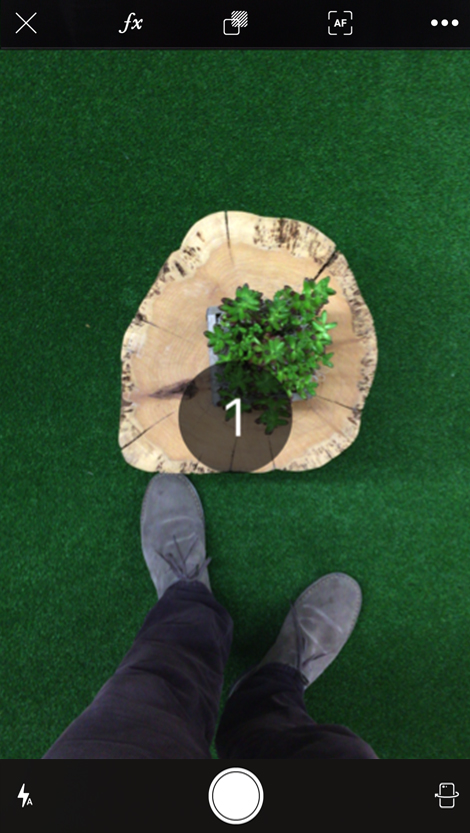 With Time-Lapse, you can set the camera to take a photo at a set number of seconds and, when you're done, just click the X on the top left to stop it. So for example, you could set your phone on a window sill and take a photo every 30 seconds to capture the stages of a sunset.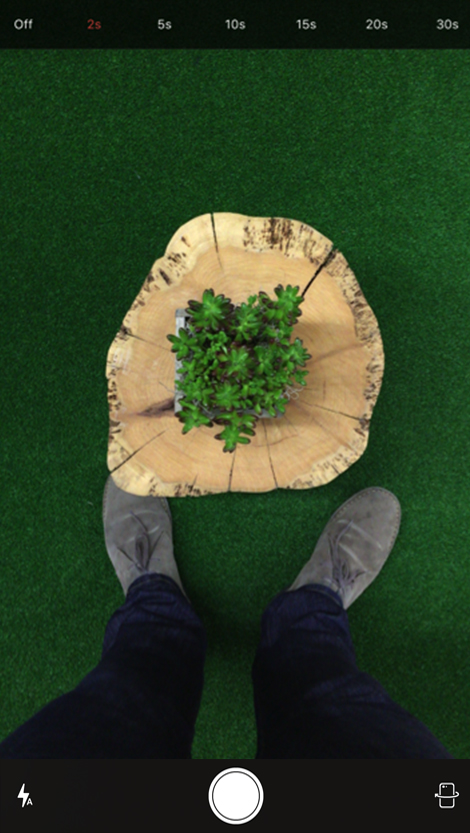 Once you start shooting with the new camera, you won't be able to stop. Head over to the App Store or Google Play to download the latest app update, and get creative with your captures!