Greece is where it all began, and stepping foot here means surrounding yourself with a culture that bears the fruits and scars of thousands of years of conquests. You can't walk anywhere without stubbing your toe on a Spartan helmet or Hellenistic column, and the names of its lands and cities appear in epic poems 800 years older than Julius Caesar.
But the romance of a Greek vacation goes beyond a trip through history. The location is spectacular, with clusters of sunny islands between the Aegean and Mediterranean Seas, with towering mountains, turquoise beaches, and soils that produce the world's finest olives. The food is divine, with succulent lamb, stuffed grape leaves, and superb grilled fish. And then there's the people—uncompromisingly passionate with a boundless appetite for life.
We could go on, but we have neither the eloquence nor the space of Homer's Iliad to appropriately capture why everyone who comes to Greece falls in love. We do, however, have a community of supremely talented photographers. Discover 10 breathtaking destinations in Greece through the stunning photos of PicsArt users. Bring a toga, and leave everything else behind.
1. Athens: Visit the heart of Ancient Greece in the Acropolis citadel for the best view of modern Athens, which sprawls below its towering glory.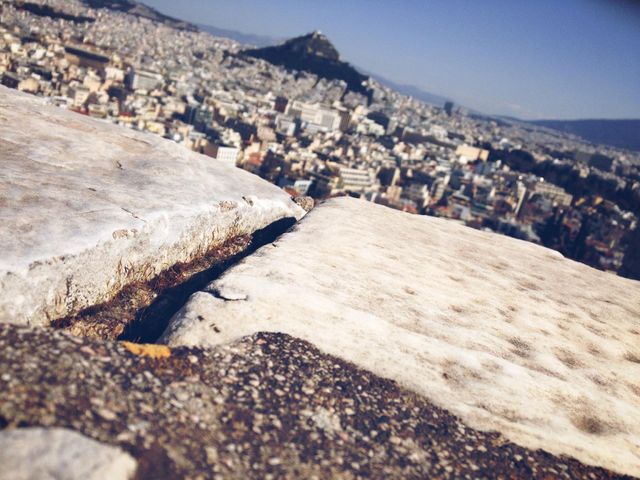 Photo by @bigkahuna
2. Kavala: This colorful old port city has thumbprints from Ancient Greece to Egypt and the Ottoman Empire.
Photo by @stefanocosta
3. Corfu: Homer waxed poetic about the riches of old Corfu, but today the island continues to dazzle with its revered cultural institutions, crystalline beaches, and swaying olive groves.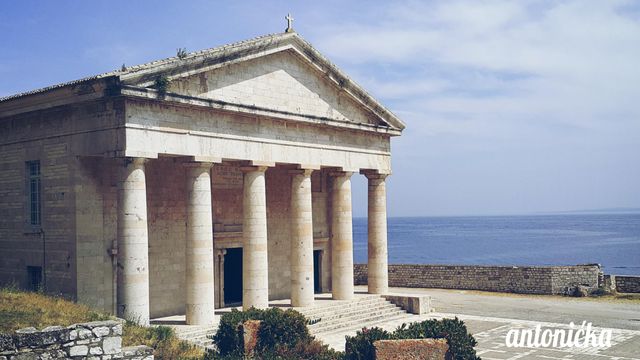 Photo by @antonicka
4. Thessaloniki: Among the city's Roman, Byzantine, and Ottoman structures lies a buzzing hive of seaside fun, with charming neighborhoods and a nightlife that that just won't quit.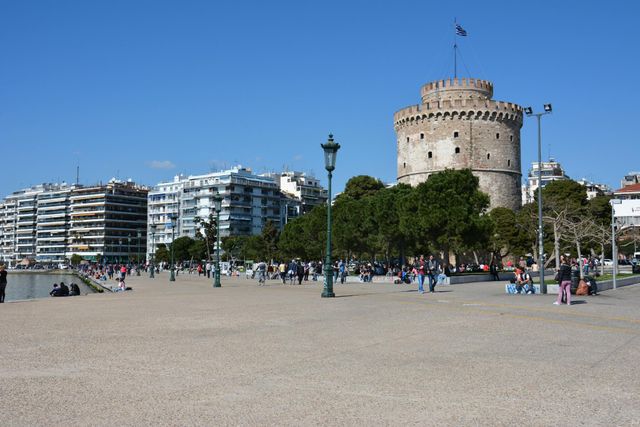 Photo by @poinder
5. Santorini: You can't go wrong with Greece's favorite island, an enchanting blue and white jewel clinging to the cliffs above the Aegean Sea.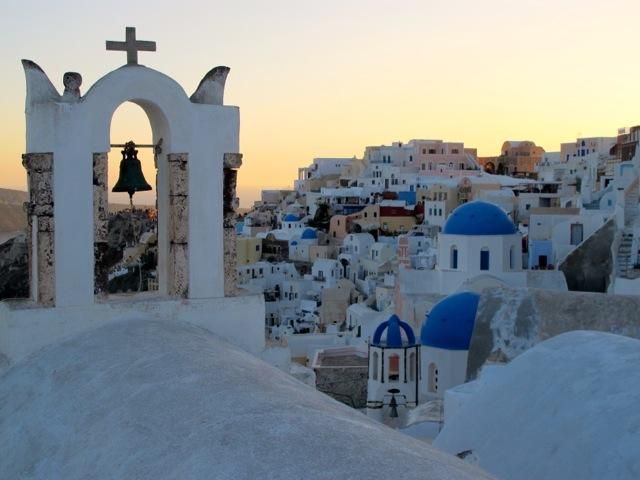 Photo by @grandisgiorgia
6. Crete: Greece's largest island with a culture all its own, Crete's food, heritage, and beautiful villages comprise a world unto itself.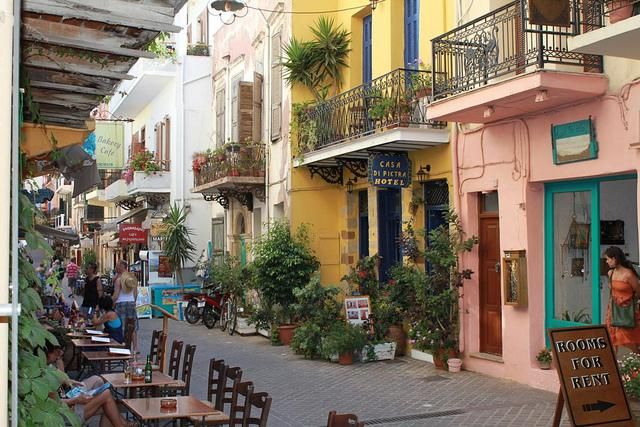 Photo by @jbamani1
7. Poros: A pair of culturally rich islands just off the coast of the green Peloponnese mountains, presiding over the Saronic Gulf.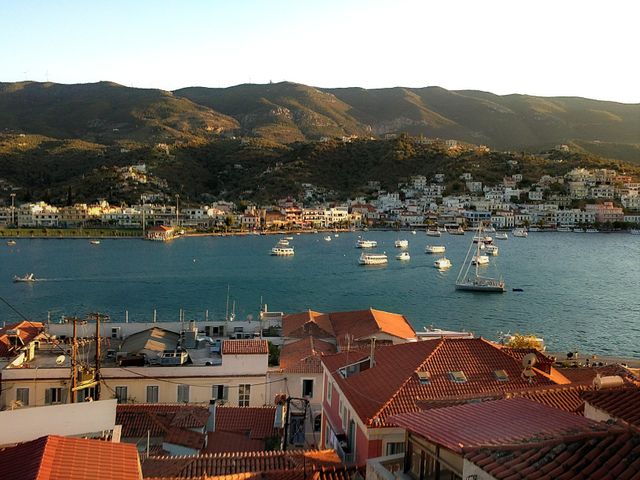 Photo by @teog1
8. Meteora: Climb the silky smooth cliff-faces of Meteora to access dreamy monasteries in the sky, built as vertical escapes from the bloodshed of the many battles that raged below over the centuries.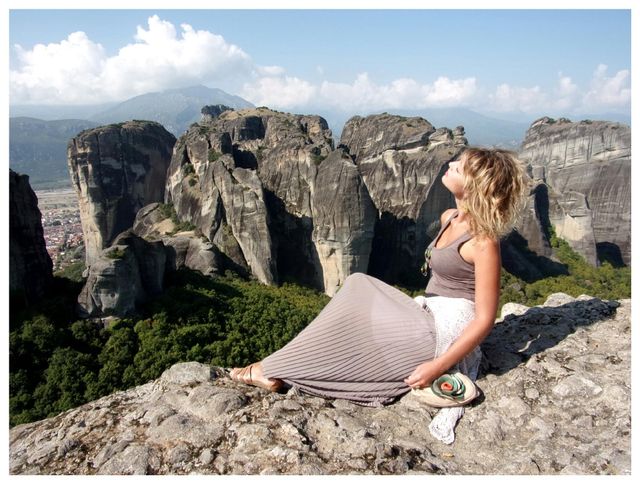 Photo by @dafni
9. Rhodes: One of the most famous Greek islands, known for the Colossus of Rhodes that once straddled its port, this island has other ways to impress now, with colorful and cobbled streets, vibrant nightlife, and beautiful turquoise waters.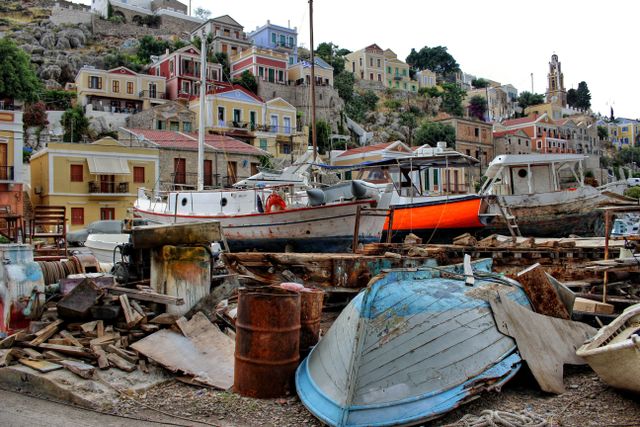 Photo by @mariozindler
10. Monemvasia: A medieval fortified city with red cliffs to its back and stone ramparts towards the sea.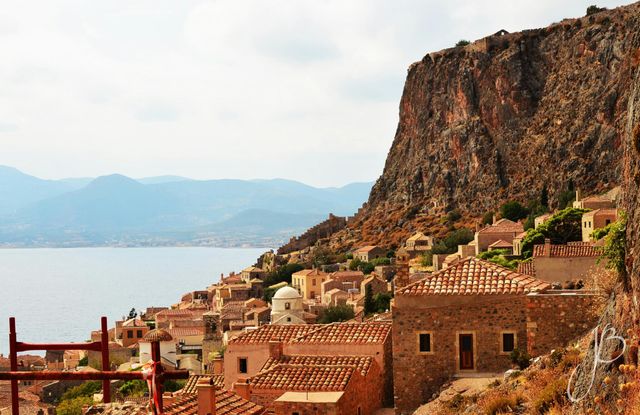 Photo by @judiberks