Gay Pride, also called LGBTQ pride, is an annual festivity that celebrates the love, diversity, acceptance, and pride of the lesbian, gay, bisexual, transgender, and queer community. PRIDE is an acronym for Personal Rights in Defense and Education. 
The history of Gay Pride encourages and embraces individuality and self-worth. Gay Pride origin stems from the Stonewall riots of 1969, which was the turning point for the Gay Liberation Movement in the United States. On June 28, 1969, police raided the Stonewall Inn bar in Manhattan. They were met with opposition when patrons of the Stonewall, other local lesbian and gay bars, and neighborhood members fought back as the police became violent. This sparked several days of riots and demonstrations, and is considered to be one of the biggest events in the fight for LGBTQ rights in the US.
One of the attendees of the riots was Marsha P. Johnson, a trans woman and drag queen, who one year later on the first anniversary of the riots, marched in the first Gay Pride rally. Every June, Gay Pride celebrations commemorate the anniversary of the Stonewall riots and the major role it played in gay rights activism. 
The Gay Pride movement was coordinated by Brenda Howard, also known as the "Mother of Pride," who put in motion the very first LGBTQ Pride march, as well as the inception of Pride Day. These events then transformed into the annual LGBTQ Pride celebrations we know and love today. 
Let's explore some Gay Pride facts, including where and when pride month is held, how it's celebrated, and how you can create some gorgeous Pride designs. 
View this post on Instagram
Where and When Is Pride Month Celebrated? 
In many cities, the month of June is synonymous with Gay Pride. Some cities celebrate one weekend of June, while other locations hold month-long festivities. Some U.S presidents, including Barack Obama, have even officially declared June as LGBT Pride Month. While the origins stem from the United States, Pride celebrations are held globally, including in cities like Amsterdam, Paris, Mexico City, São Paulo, and London. Pride events usually see several hundred thousand to more than a million attendants annually. In 2007, it was estimated that Europride in Madrid had more than two million celebrants in attendance!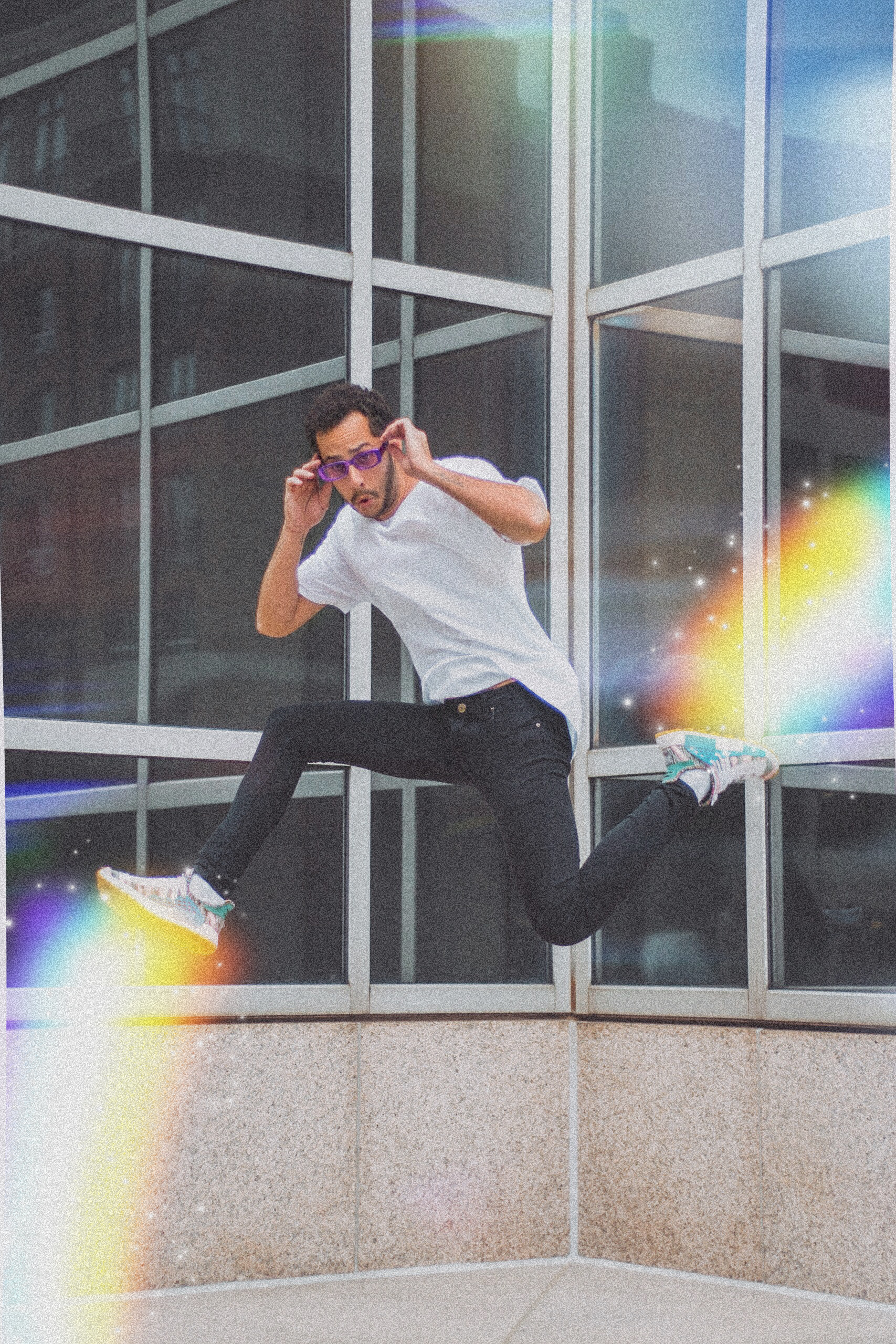 via PicsArt
How Is Pride Month Celebrated?
The types of festivities that take place during Pride month can vary from city to city. From parades and marches to parties and symposiums to workshops and concerts, Pride celebrations are celebrated in a variety of forms. Some participants choose to celebrate in a rambunctiously joyous fashion while others prefer to attend massive rallies or community forums for a more toned down, educational experience. Whichever way you choose to participate, Pride celebrations encompass positive self-affirmation, equal rights, and a community of diversity. Some locations also hold memorials for members of the LGBTQ community who have since passed on. 
via PicsArt
The Rainbow Flag
The rainbow flag is a quintessential symbol of the LGBTQ community and a major component to Pride celebrations. San Francisco artist Gilbert Baker designed the flag in 1978 and debuted it at a Pride event in San Francisco. Since then, the rainbow flag has become the symbol for the LGBTQ political movement and community and is still prominently displayed throughout Pride month and permanently throughout some LGBTQ communities. Pride participants often dress in rainbow attire or carry rainbow flags during the festivities. 
According to Baker, each color of the LGBTQ flag represents a different meaning: 
Red for life

Orange for healing

Yellow for the sun

Green for nature

Blue for harmony

Violet for spirit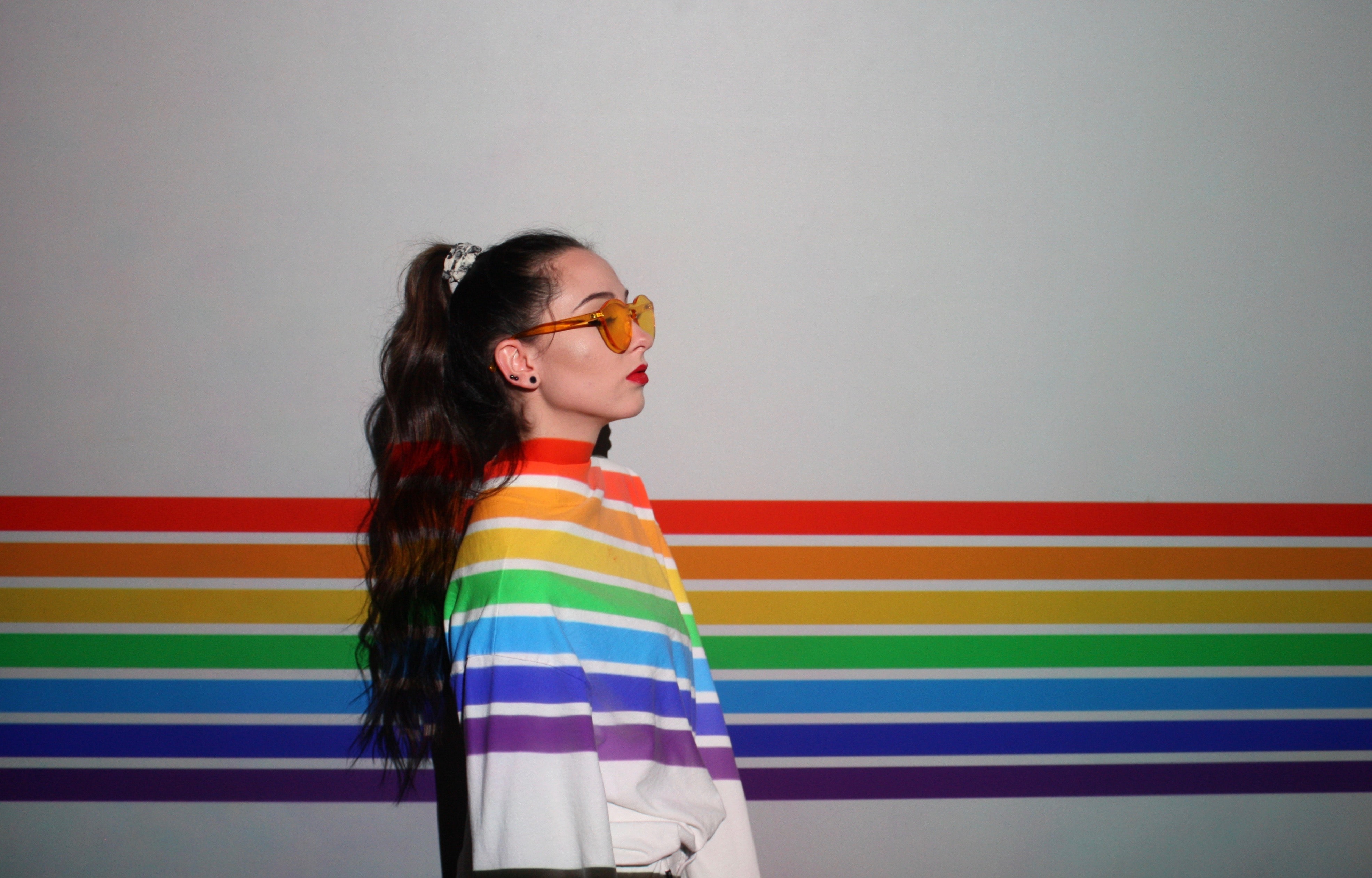 via PicsArt
How to Celebrate Pride Month with Cheerful Designs and Edits 
LGBTQ Pride is nothing short of joyous, vivid, colorful, and positive in its symbolism and celebrations. Let's take a look at how you can celebrate Pride month with designs and edits that reflect the true meaning of diversity and inclusivity. 
Prism Mask:

PicsArt mobile

has a variety of gorgeous prism masks you can add to your design for a stunning real-life rainbow effect. Once you have your design open on the app, click on the

Mask

tool, then select

Prism

at the bottom. Double-tap on the

Prism Mask

of your choice to make further edits.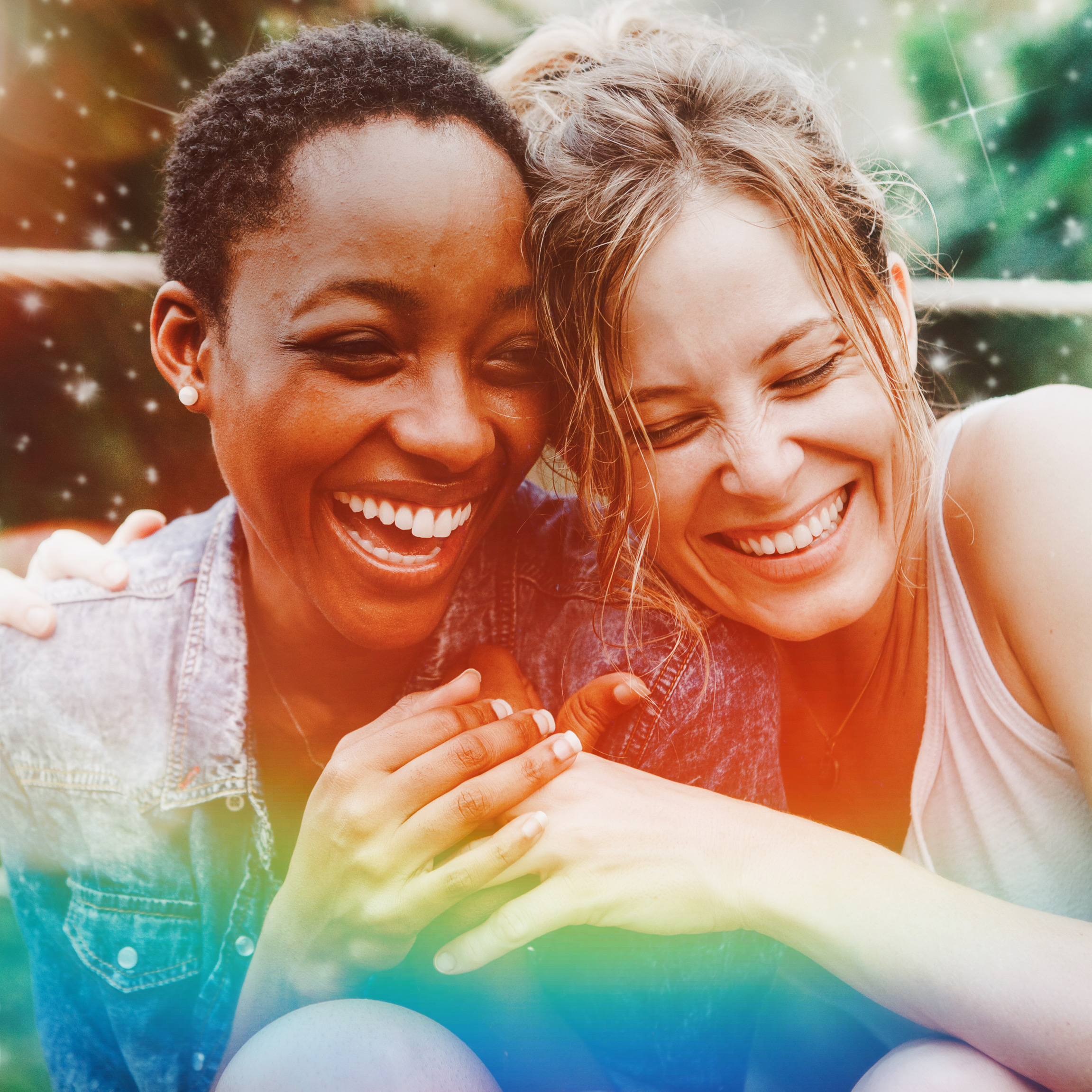 via PicsArt
Rainbow Brush:

The

Brushes

feature in PicsArt mobile allows you to apply various rainbow stickers with a paint-like brush tool. You can select a rainbow pattern and use your finger to brush it onto your image in any pattern you'd like. For example, you can draw a heart around your selfie, but instead of a solid color, you can use the brush tool and paint with a cute rainbow butterfly pattern!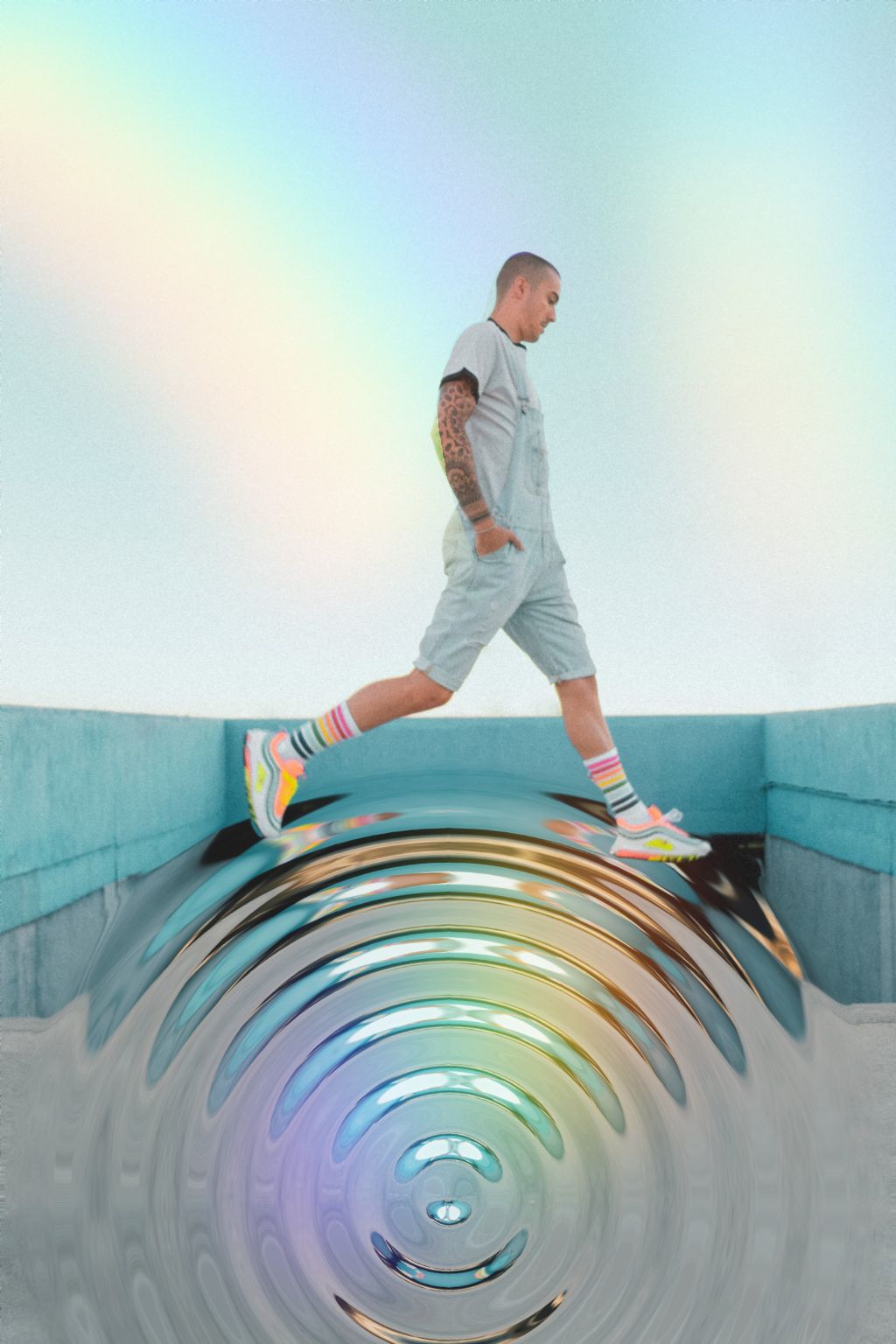 via PicsArt
Pride Stickers:

Stickers are another fun and unique way to add creative elements to your design. You can add Pride-specific stickers, or compile a multitude of colorful stickers to create your own rainbow. Click on the Stickers tool, then type "Pride" in the search box. You'll find every type of Pride graphic imaginable! If you don't find the sticker you're looking for, you can always make your own

custom sticker

.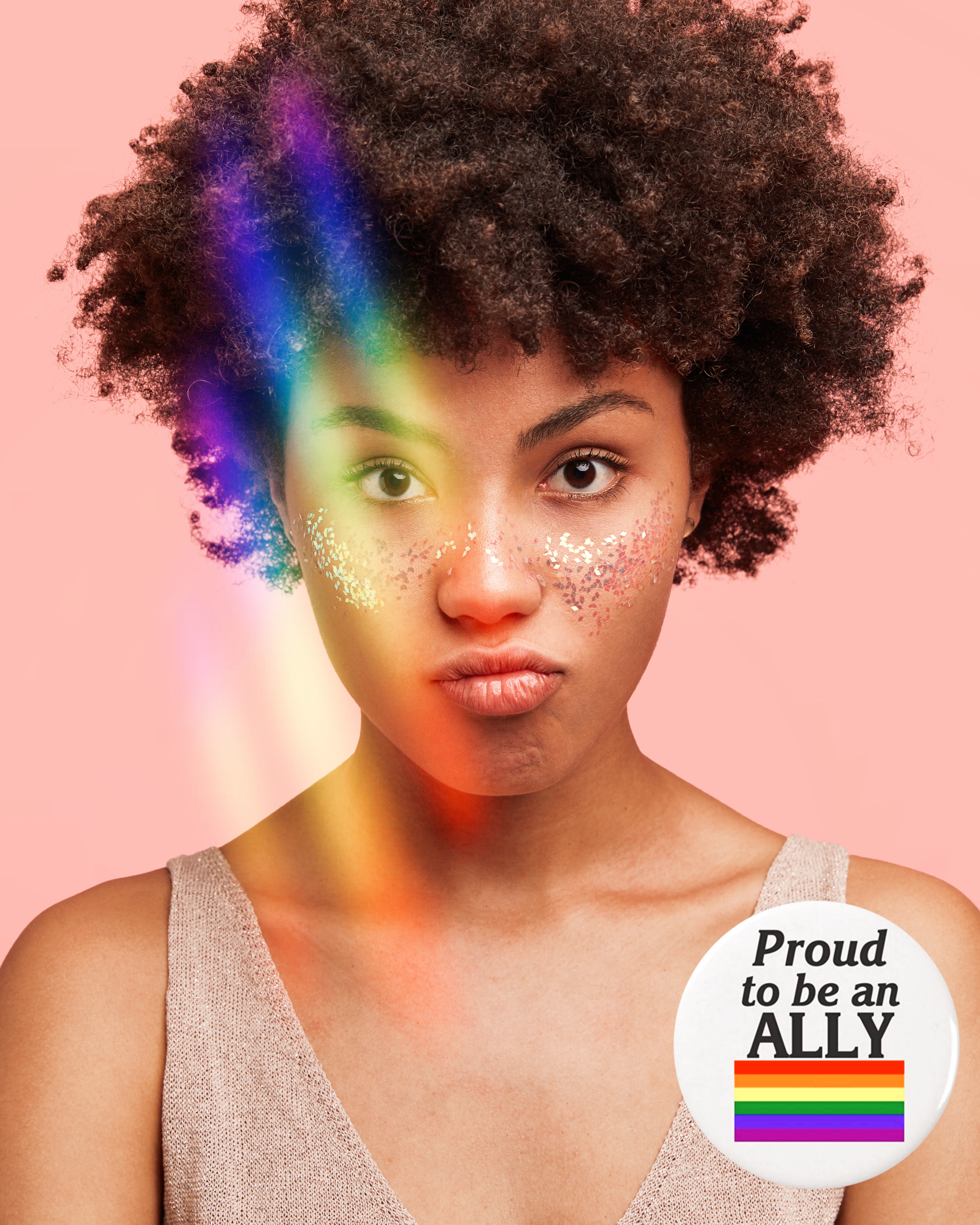 via PicsArt
Rainbow Frames:

You can leave your image as is and simply add a fun rainbow frame to add that special Pride touch. Under the

Frames

tool, select the

Retro Rainbow

option for some playful Pride rainbow frames.

Rainbow Photo Filter:

Adding a rainbow filter to your design is the quickest and easiest technique for an on-the-go

rainbow photo effect.

With a click of a button, you can transform your ordinary photo into a magnificent rainbow dream! Most photo editing apps allow you to customize the filter, so if you want a faint rainbow hue or a more bold and saturated look, you can adjust the filter's scales to your liking. Check out the impressive collection of rainbow filters on PicsArt's

Rainbow Effects

web tool.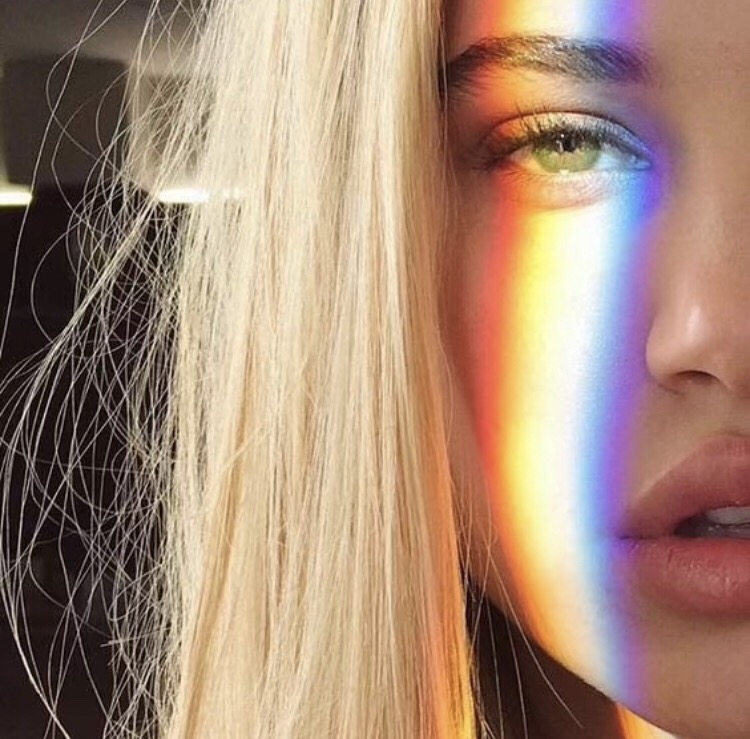 via PicsArt
Magic Rainbow Effects:

Looking for something a bit more animated? Check out PicsArt's

Effect

tool, then click

Magic.

Scroll through for some amazing magical effects, particularly

Flora, Rainbow, Color Bright, Holiday Part,

and

Flare

. These effects will definitely take your design to the next level. 

Rainbow Background or Overlay:

A rainbow background provides a foundation for you to add other design elements to whereas a rainbow overlay will add a layer of rainbow stripes on top of your design. Photo editing apps like Picsart allow you to add a variety of rainbow backgrounds or overlays to your image and adjust the opacity until you achieve your desired look.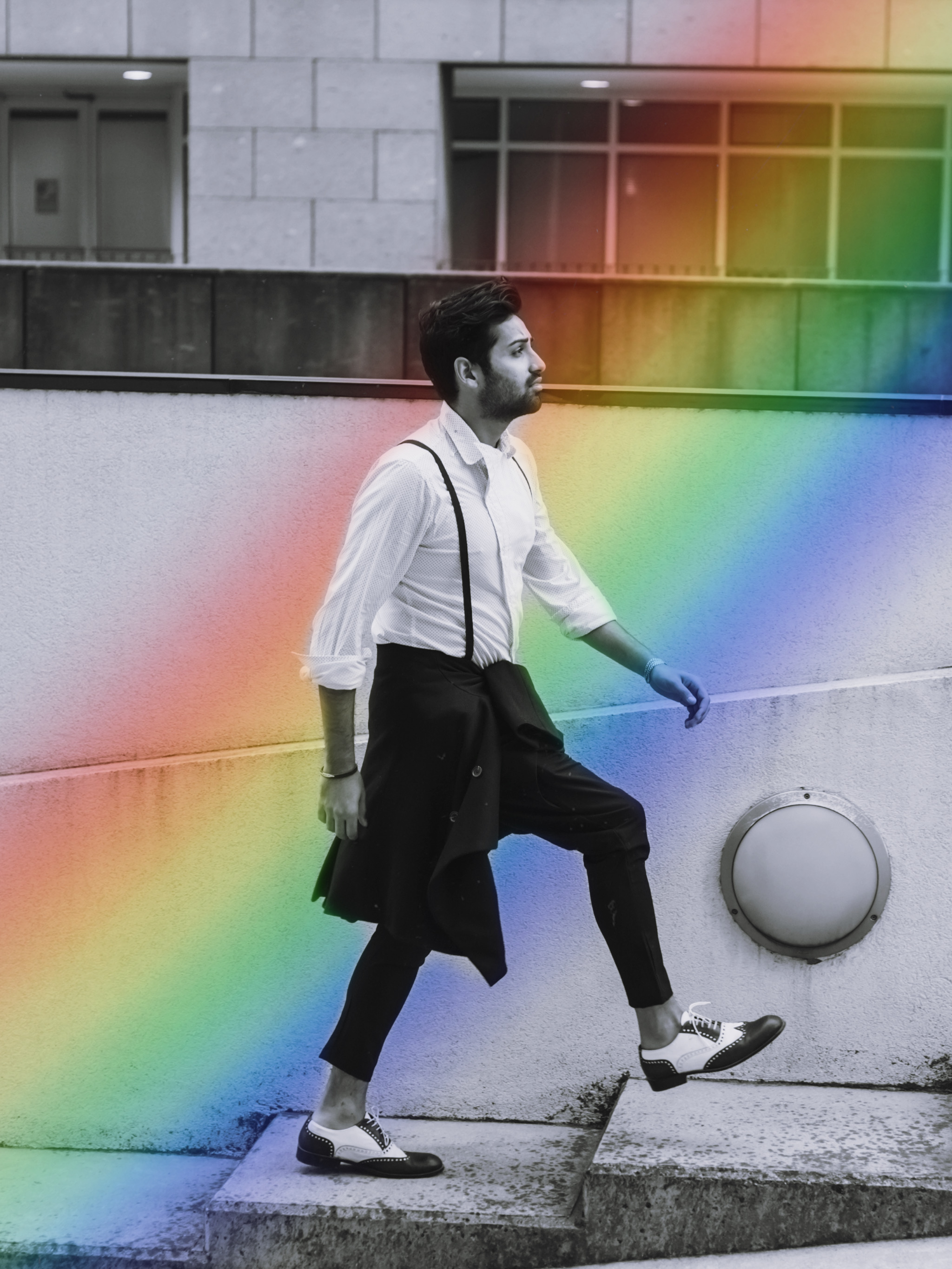 via PicsArt
Rainbow Outline or Vignette: Another way to use rainbow effects in your image is to add a rainbow outline or vignette to your photo. Using a vignette will emphasize the main subject in your photo by creating a focal point. For example, you can add an opaque rainbow spiral or ring around the main subject of your photo, which will create a beautiful organic outline and maintain focus on the center of your image.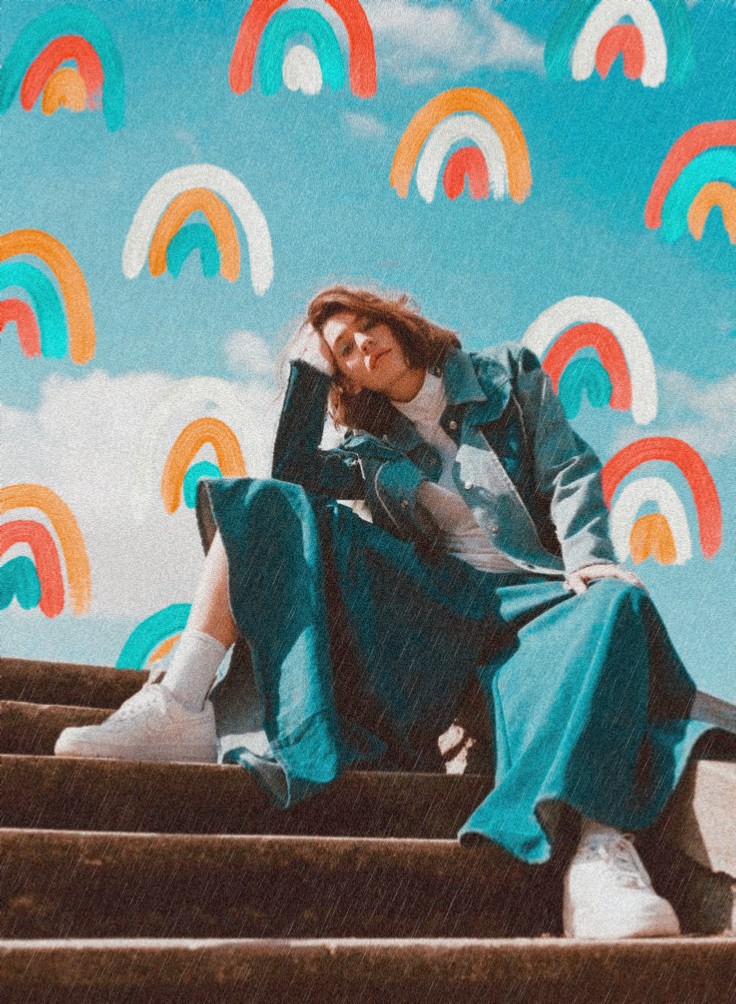 via PicsArt
Rainbow Text:

Adding some rainbow text on your image can be a great way to add a bit of color to your design. There are a few ways to create a rainbow text. You can either make each letter of your text a different color or you can make each word or sentence a different color. Remember the correct rainbow order: red, orange, yellow, green, blue, indigo, and violet. 

Rainbow Makeup Stickers: Consider adding rainbow makeup stickers to your selfies and headshots if you're celebrating from home this year. There are a variety of rainbow stickers and brushes you can use, in addition to glitter makeup stickers and holographic stickers. Simply search for them in PicsArt and start applying for a celebratory Pride selfie.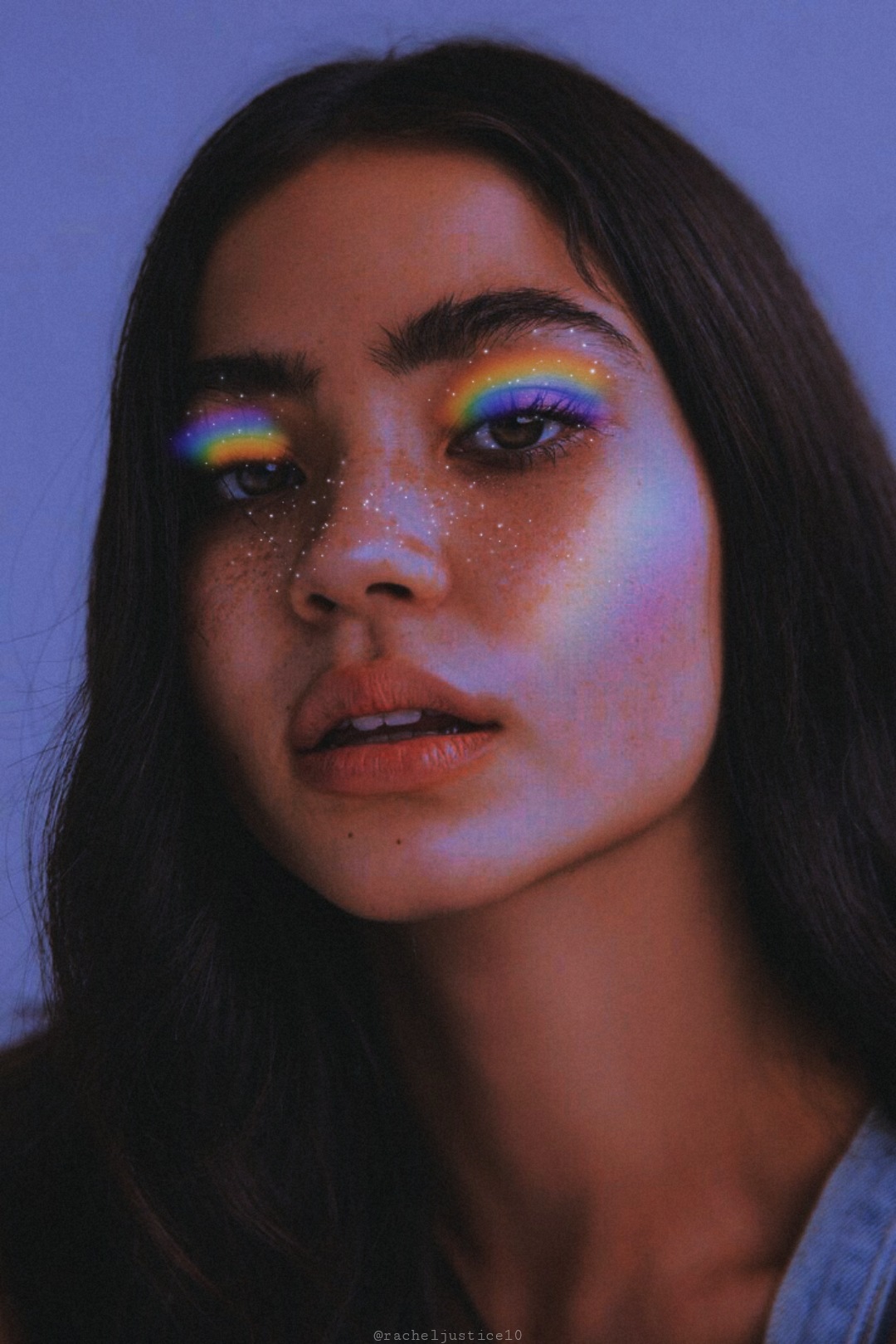 via PicsArt
Create Pride Designs with Picsart
Now that you have all the cheerful design and editing tools in your back pocket, it's time to start creating! Follow these simple instructions on your tablet, laptop, or desktop. 
Go to the

Rainbow Effects

page on PicsArt's desktop editor. 

You can

Upload

an image of your choice or select a

Free to Edit

image from the PicsArt library.

Scroll through the gorgeous rainbow filters and select one. 

Hover over the icons just above your photo. Find the

Adjust

tool and click once. Here, you can adjust the

Fade

and

Brightness

of your photo.

Next, click the

Blend

tool. You'll find an array of additional color and lighting effects you can apply. Pro tip: Depending on your photo, sometimes it's easier to make adjustments with the

Blend

tool first, then the

Adjust

tool. 

To add Pride stickers, click on the

Stickers

tool on the left-hand side. Then type "Pride" in the search bar. Click on a sticker, resize, and rearrange on your photo accordingly. 

To add text, click on the

Text

icon on the left-hand side. Select the heading, subheading, or body text option. Next, type your text and adjust for font, color, outline, and shadow using the tools above your image.

Done with your edit? Click

Download

on the top right.  
Picsart all-in-one Photo and Video Editor, Collage, and Sticker Maker is the world's largest creative platform with over 150 million monthly active creators and influencers. Picsart has collaborated with major artists and brands like Taylor Swift, The Jonas Brothers, Gwen Stefani, Maroon 5, Lizzo, Meghan Trainor, One Direction, MONSTA X, Warner Bros. Entertainment, iHeartMedia, Condé Nast, and more. Download the app today to level-up your photos and videos with thousands of quick & easy editing tools, trendy filters, fun stickers, and brilliant backgrounds. Unleash your creativity with Picsart and upgrade to Gold for awesome premium perks!