Beyoncé, Jennifer Lopez, Christina Aguilera, Britney Spears, Kim Kardashian, Pharrell Williams, Kanye West, Lady Gaga and David Bowie; Markus Klinko has shot all of these celebrities and more. Currently, his work can be seen at the Mouche Gallery's "2000s: The Exhibition" in collaboration with FUJIFILM North America Corporation. Klinko is generously donating all proceeds from the sales of his 13 images–available on Paddle8–to benefit the CFDA Fashion Trust.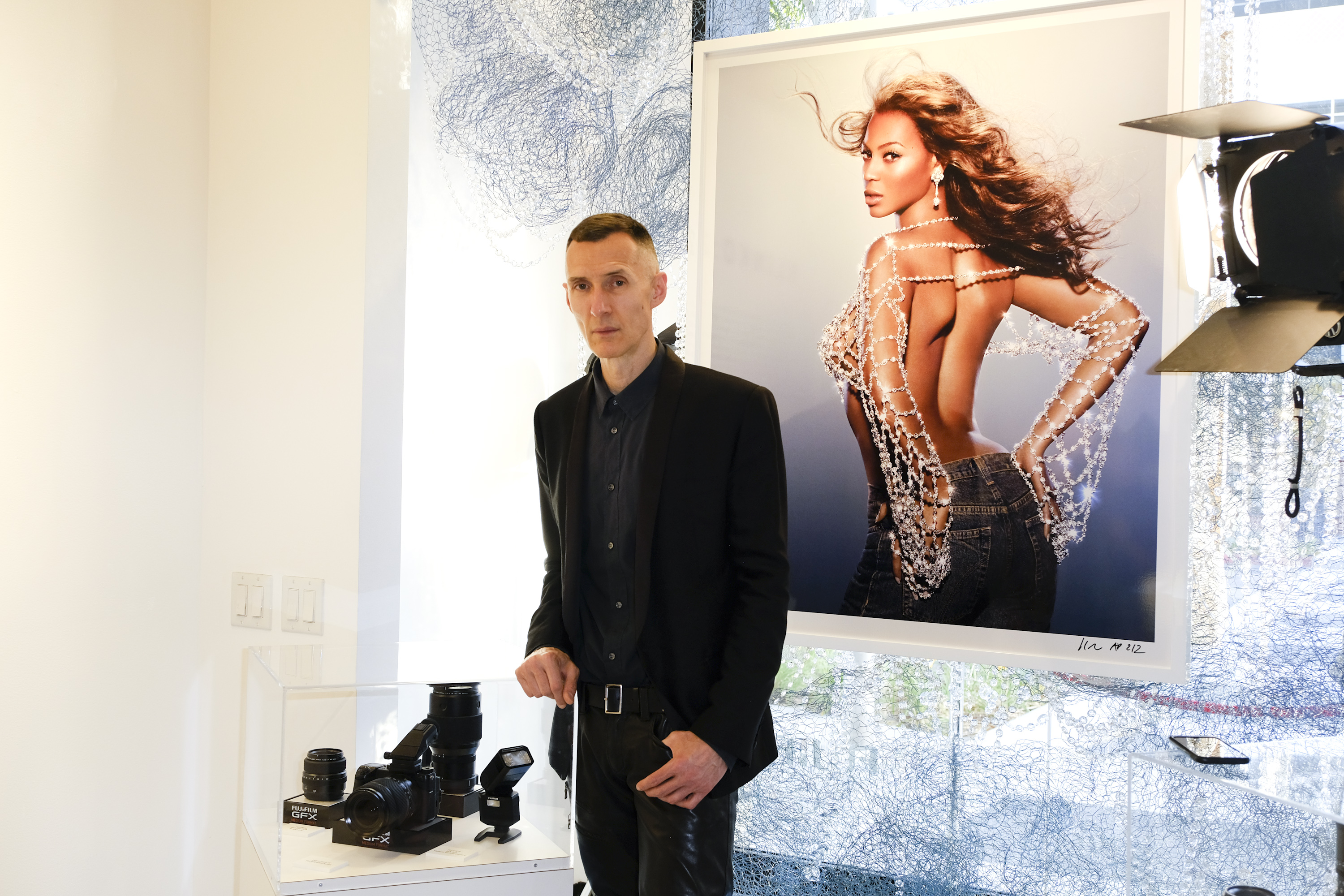 The celebrity fashion and beauty photographer gave PicsArt an exclusive interview full of advice for young photographers, as well as an anecdote on shooting Beyoncé's famous "Dangerously in Love" album cover.
PicsArt has many young and up-and-coming photographers. What advice do you have to them?
Anyone young or old who wants to make photography a career, right now they have to deal with a lot of competition. There are so many people. I started over 25 years ago when photo equipment was expensive and in order to show your skills and practice you needed a lot of money. It was difficult, but if you were talented you could succeed as there were not as many professional photographers. Today, photo editing can be done easily, and you can get cameras for just a few hundred dollars. Nowadays, even lighting is not as expensive.
I say it's hard to make a name for yourself, but be patient and try. Even having a name in the business won't guarantee you the next job. It's a challenge like any career as a freelance artist (like actors and filmmakers). It doesn't count what you did yesterday, but what you do tomorrow. It's not a real job like working in a bank where you get a salary and have less of a risk. Photography is an intense career.
So work with passion, find your style and what you want. It's going to be really hard — even if it seems to be easy in the beginning–, but do it again, again and again, and don't give up or look back.
How would you describe your process of taking a picture?
First I have a vision, an idea, mood boards and a clearly defined direction. But then when I am shooting I allow a lot of improvisation. I make second decisions. My expertise is in celebrity beauty and fashion. It's very narrowly defined. I know how to make stars look really good and really attractive. I would say I have an intuitive approach, and that's part of the magic.
Recently I have a photo partner, Koala. Sometimes a celebrity connects more with Koala, sometime more with me, but we both shoot at the same time, talk to them and make a connection.
Can you share an anecdote from one of your shoots?
I will share something very timely seeing as Beyoncé and Jay-Z just released their album "Everything is Love". It's the 15th anniversary of Beyoncé's "Dangerously in Love," and I want to share a story about when they came to see me to shoot the album cover.
Beyoncé's mom was styling the shoot and there was a diamond top. Her mom wanted her to wear a red carpet long skirt with it, but I thought it would look great with denim. The problem was they didn't bring any denim jeans with them, so I said, "you can have mine!"  
So, on this iconic album cover she was wearing my men's D&G jeans. It was so nice with that diamond top, it created a great tension. Beyoncé is the lead image of the exhibit and I think this is a really funny little anecdote. We created a trend and then everyone was wearing these men's jeans and sparkles.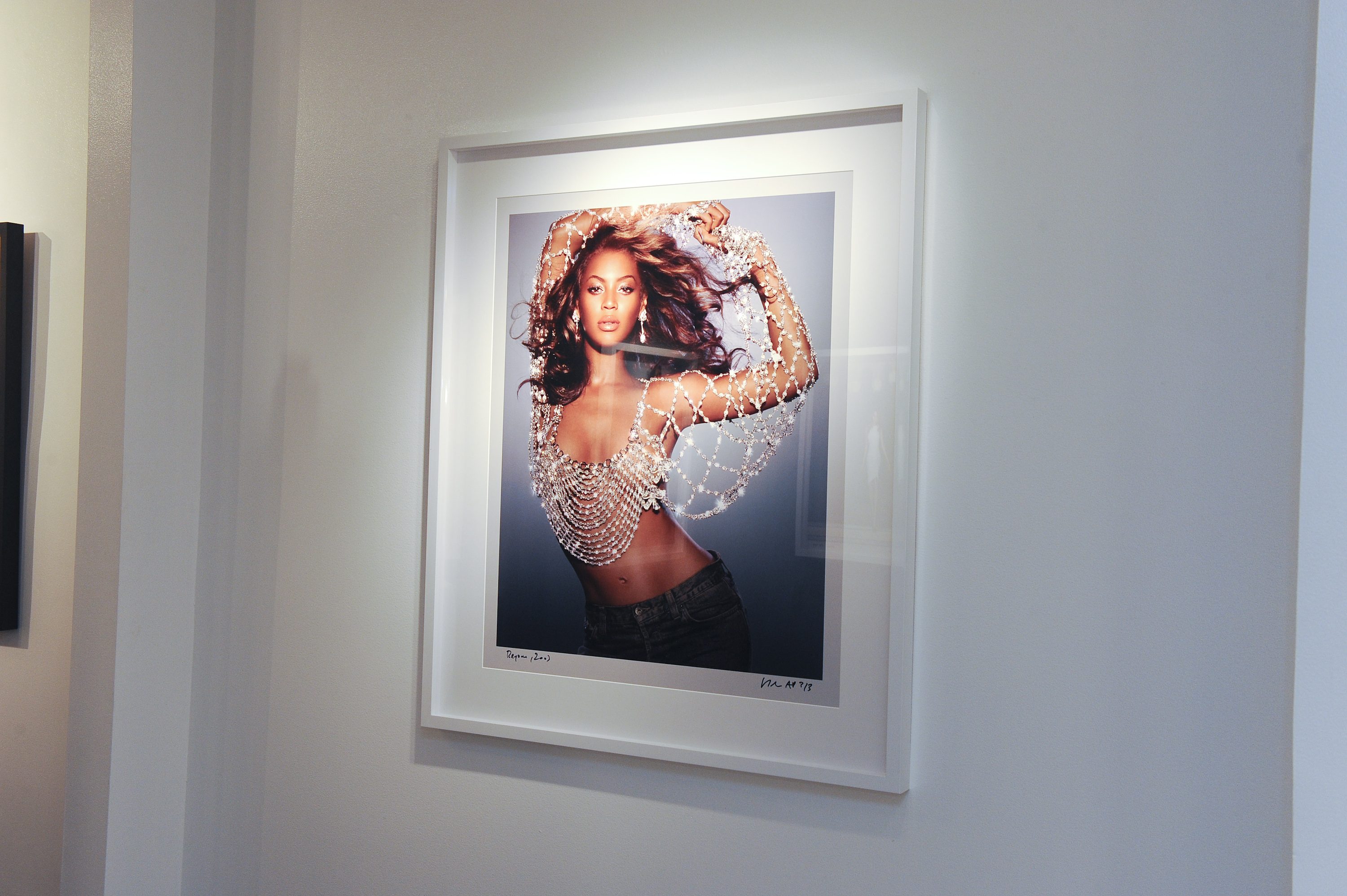 If you're in the LA area, be sure to check out 2000s: The Exhibition at Mouche Gallery. You can get tickets here to join in on an artist talk with Klinko.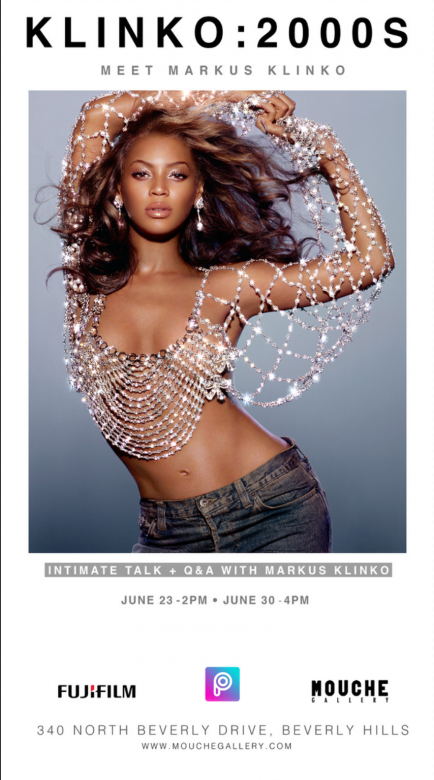 PicsArt photo editor, collage maker and sticker maker is a totally new kind of creative community, with over 100M+ monthly users. PicsArt has collaborated with brands like Dior, Jared Leto's band Thirty Seconds To Mars and Lindsey Stirling. Supermodels Izabel Goulart, Doutzen Kroes, and Natalia Vodianova have shared PicsArt remixes on their social media. Download the app to get in on the action!