Last week, Taylor Swift basically broke the internet — as well as "Despacito's" insane streak at the top of the charts — when she dropped the music video to her new single, "Look What You Made Me Do." In it, Taylor takes on a variety of extreme personas, including a zombie, a bank robber, a biker, and even a snake charmer — causing die-hard Taylor Swift fans to lose their minds over the hidden meaning behind the madness. The #LWYMMD video ends with a legendary lineup of Taylor clones representing all her previous public "identities," making it the most intense and talked-about scene in the whole "Look What You Made Me Do" music video.
We wanted to experience the full-on Taylor Swift insanity,  so we made this photo edit recreating that now-iconic final scene. Here's how to use PicsArt photo editor's Clone Tool to recreate Taylor Swift's epic #LWYMMD clone squad.
So, are you …ready for it? ?
Download PicsArt

photo editor

and

collage maker

for

iOS

,

Android

, or

Windows

.

Open your background photo (or use

this one

!

) in the

photo editor

.

Tap on the Add Photo icon and choose a photo of yourself.

Tap on the Cutout icon and use your finger to outline yourself. Tap on the arrow in the top right corner.

If necessary, use the paintbrush and eraser icons to refine your selection, then tap on "Save."

Adjust the size and place the sticker on your photo.

Tap on the plus sign at the top of the screen and select "Add Photo." Continue adding cutouts of yourself until your photo is filled.

When you're done, tap on "Apply."

Tap on the arrow in the top right corner to finish. Save your photo collage and share it on PicsArt with the hashtag #LWYMMD.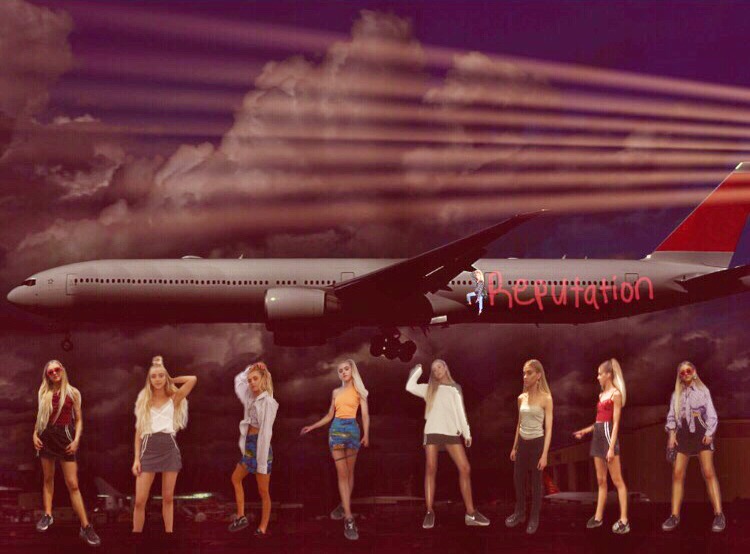 via PicsArt
PicsArt photo editor, collage maker and sticker maker is all about you. If you haven't tried it, you're missing out! Remix free-to-edit pictures into awesome collages and memes. Download the app to get in on the action.