During wintertime, we can all use a bit of warmth in our photos. For some, that means bundling up for your shoots and finally putting that holiday-themed sweater to use. But in this article, we'll be talking about temperature a bit more literally. In photography, like in weather, we refer to terms like warm and cold. In traditional photo editing, you'll often hear experts refer to color temperature, which refers to the color of light. You can play around with temperature to make your pictures appear "warmer" or "colder." The higher the number, the colder, or whiter, the color of the light. 
But is it possible to actually photograph temperature? Yes, it is, and it's an amazing technology called infrared, or thermal, imaging. Today, we'll talk about the origins of thermal imaging — a useful tool in the modern world that far exceeds the world of photography — and show you how to apply this aesthetic for fun in your images using photo editing app, PicsArt!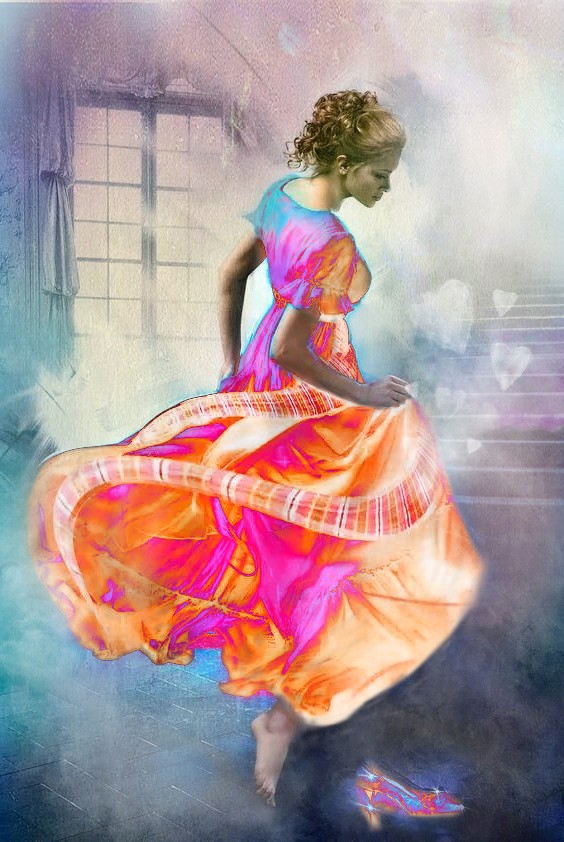 via PicsArt
What Is a Thermal Photo?
The best way to describe a thermal image is by the term night vision. In the movie, "The Terminator," the first time the audience sees the scene is through the point of view of Arnold Schwarzenegger (i.e. The Terminator). What we see is a vivid and cartoonish image with lots of oranges and reds that show the moving bodies in the scene. This is the Hollywood version of thermal imaging.
Visible light is what we're all most familiar with when it comes to imaging and photography, but it's actually only a small part of the electromagnetic spectrum. As it so happens, infrared radiation takes up more space in the spectrum. The interplay of heat being absorbed, reflected, and sometimes even transmitted is what thermal imaging can capture and reproduce. The more heat your subject has, the more radiation it will emit. The varying levels of heat are represented by different colors, creating shapes discernible in the camera lens, which in turn creates a sort of heat map.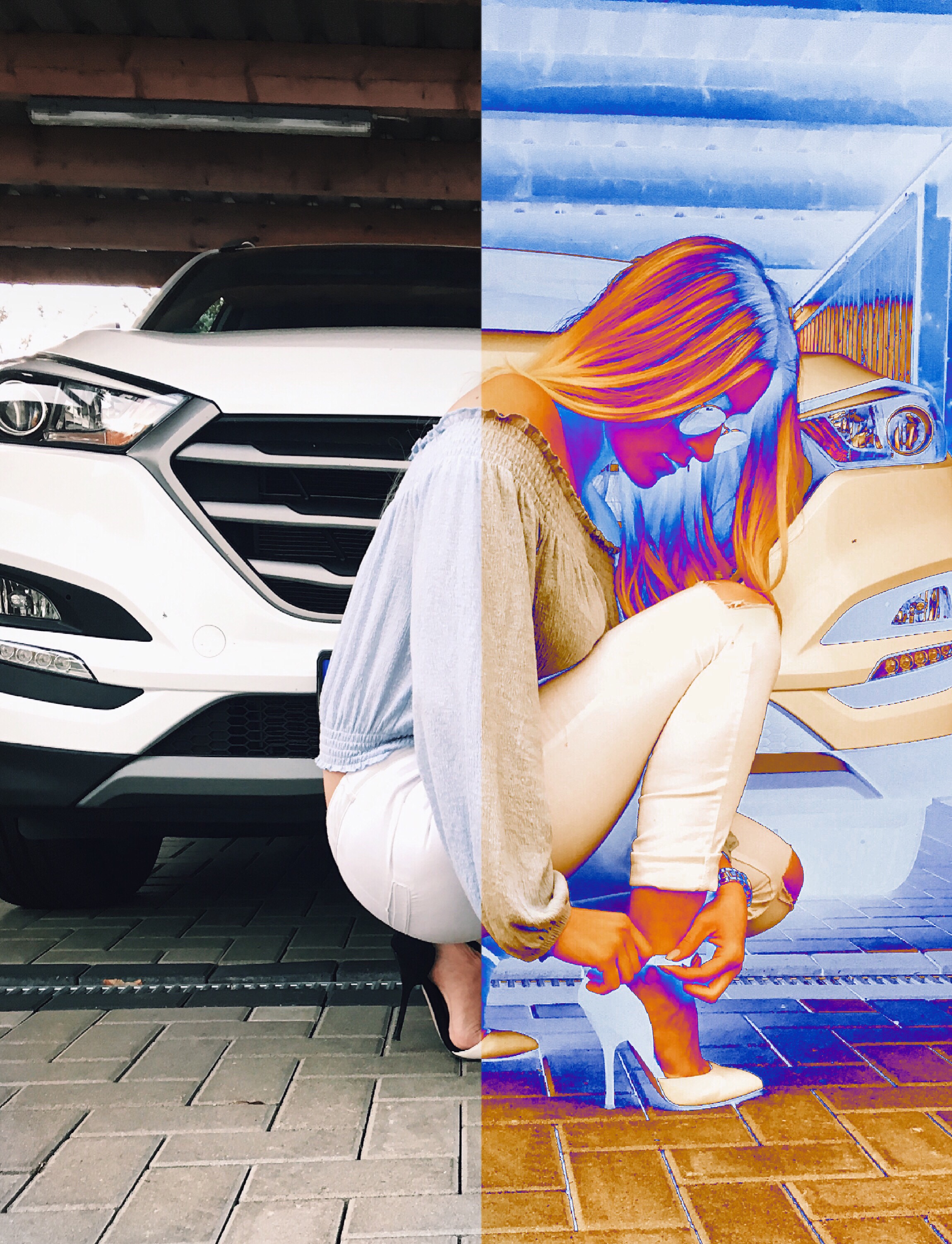 via PicsArt
How Do Thermal Cameras Work? 
Most thermal imaging cameras don't come cheap because the technology they employ is pretty advanced. They translate heat, a.k.a. thermal energy, into visible light, which allows users to see their surroundings in a whole new light, so to speak — and that usually means in its absence. The coolest part about thermal cameras is that they allow you to take pictures sans light, something regular cameras cannot easily (or simply cannot) do since a photographic image is a process of capturing various amounts of light and its shadows reflected from the scene. 
What Is Thermal Imaging Used for?
The fact that thermal cameras are not dependent on light has really defined the way we use this technology. Living things, as we know, put out heat. Even mechanical equipment puts out heat (at different levels than us, of course). They only require only a small amount of heat to work effectively and can be very precise. The heat emitted by people, animals, and objects are what makes them visible to thermal devices, even in the dark. 
The ability to see in the dark — something earlier peoples would have killed for — makes them an incredibly valuable and functional technology (one which is often used in military settings, in fact). Thus, while photographic cameras are often used for pleasure, thermal imaging tends towards exclusively functional applications. In the US, for example, they've been used since the Korean War and were originally used for scouting and combat at night. They've come to occupy all kinds of useful applications since then. Firefighters use them, as do electricians and law enforcement officers, and even building inspectors.
How To Give Your Pictures a Thermal Effect!
Today, thermal imaging isn't just a useful technology, it's also a filter in photo editing applications like PicsArt! The distinctive look of thermal imaging definitely holds some appeal to photo editors looking to add something wild and funky to their photos. 
If you'd like to add a thermal effect to your photos (whether to the entire photo, or just a small portion), it's super simple to do in the PicsArt app. Just follow these steps! 
To get started in the PicsArt mobile app: 
Open the

PicsArt app

and tap on the plus sign at the bottom of your screen. 

Tap on the

Effects

icon and go to the

Colors

section.

Scroll to the right and tap on the Invert photo effect. Tap on the

Invert

icon once more to open the effect settings menu.

Adjust the blending mode to

Difference

. Play around with different values until you find the color combo you like the best.

Tap

Apply

to save.
To get started on PicsArt Web: 
Open the

PicsArt Web Editor

and click the

Upload

button. 

Click on the

Effects

icon and go to the

Colors

section.

Scroll down and tap on the

Invert

photo effect. 

Click

Adjust

to play around with the hue until you find the color combo you like the best.

Tap

Download

to save.
PicsArt all-in-one Photo and Video Editor, Collage, and Sticker Maker is the world's largest creative platform with over 150 million monthly active creators and influencers. PicsArt has collaborated with major artists and brands like Taylor Swift, The Jonas Brothers, Gwen Stefani, Maroon 5, Lizzo, Meghan Trainor, One Direction, MONSTA X, Warner Bros. Entertainment, iHeartMedia, Condé Nast, and more. Download the app today to level-up your photos and videos with thousands of quick & easy editing tools, trendy filters, fun stickers, and brilliant backgrounds. Unleash your creativity with PicsArt and upgrade to Gold for awesome premium perks.