It's a photo, it's a painting, no wait… it's the amazing painterly photo montage style of Thomas Dodd!
Or at least that is what Thomas has decided to call it, but that's what you have to do when you invent a whole new kind of image. By fusing various textures and images together, Thomas shatters the mold of digital editing into hundreds of flakes of dried paint. You feel like if you touched your computer screen, you could feel the bumps of acrylic on a stretched piece of canvas, but make no mistake about it, what you are seeing is high-level photo editing.
What's more is that, beyond the style, the substance in Thomas's images is equally compelling. His love of mythology comes through in his work, and each scene he captures has the epic and poetic feeling of folkloric storytelling.
Mix it all together, and this makes for some art that you could stare at and contemplate for ages. See what Thomas has to say about it in our exclusive interview with him below.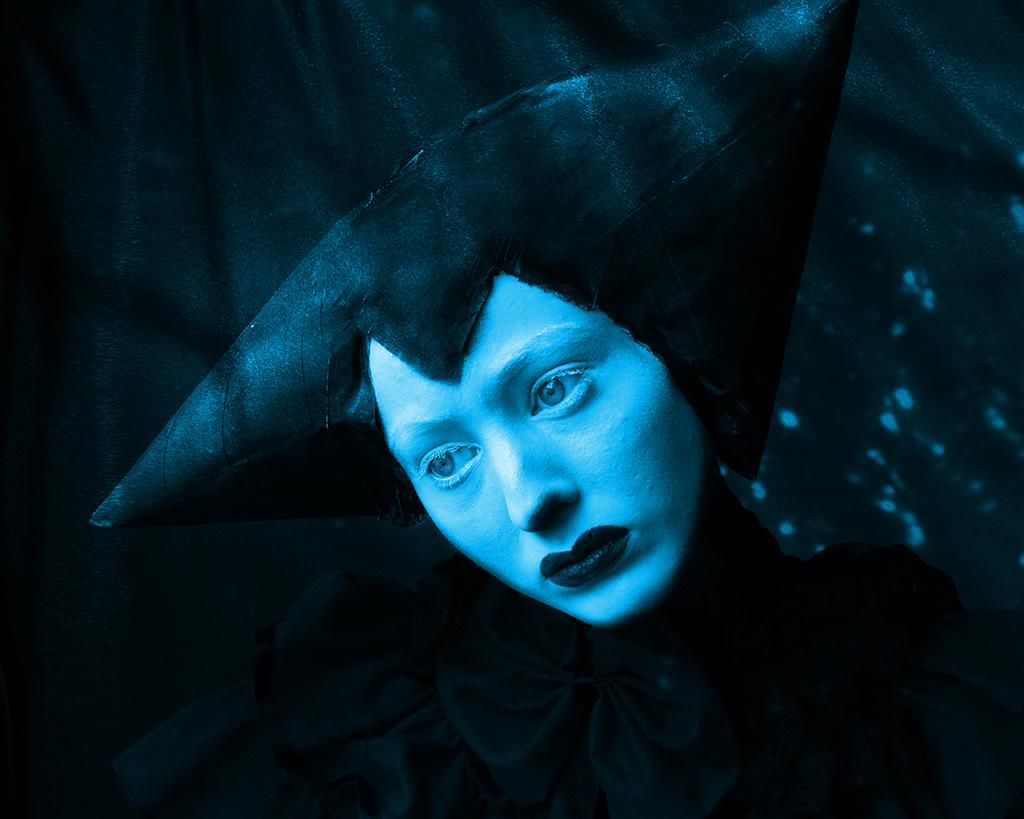 How did you get started in photography?
My father was an avid hobbyist photographer and he took me to see an exhibition of Ansel Adams' work sometime in the mid 1970s. Because of that inspiration, I got a camera and began shooting and working in the darkroom (through a class I took in high school). However, I soon left the world of film photography behind when I heard the Sex Pistols, Ramones and that first wave of Punk music in the late 70s. That propelled me into a 25 year music career and I did not return to photography until 2005 when Photoshop and the endless possibilities of digital editing got me back into image-making.
What inspired you to create the "painterly photo montage" technique?
Pretty much from the onset, my inspiration and what I like to call my "visual palette" (meaning all my artistic influences, reference images and intentions) was painterly. I think all of the art books that were laying around the house when I was a child informed my sensibilities as an artist and I tried to recreate the feel of those classic paintings  in my work pretty much from the onset of my career as a photographer.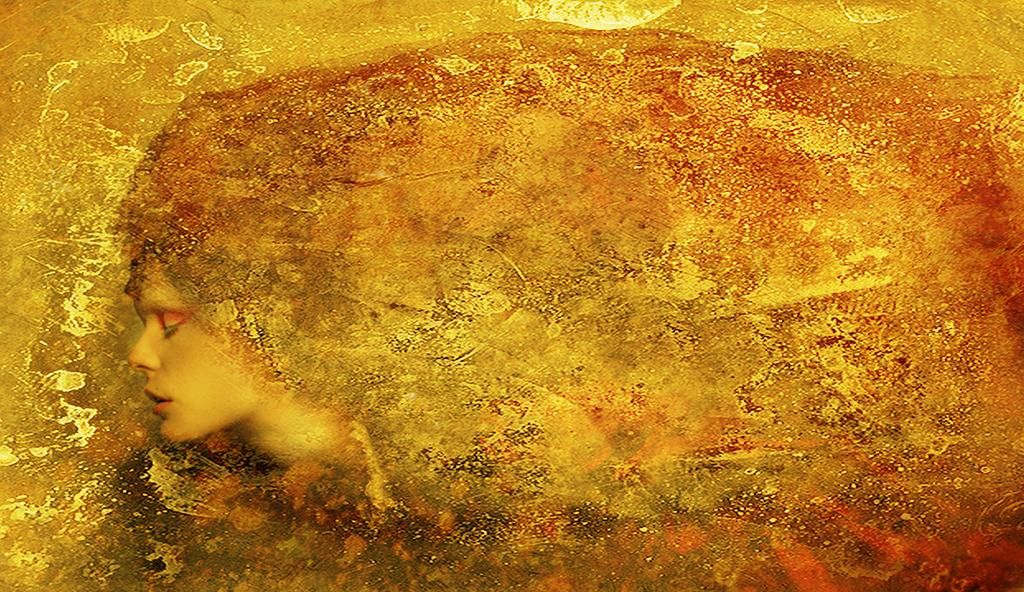 Have you spent a lot of times in museums admiring paintings? If so, what kept you going back?
I probably have spent way more time looking at Art in books or online , but there have been a few museum shows that made a big impact on me. Seeing Edvard Munch's work in person at the High Museum in Atlanta had a major impact on me. Many years later, seeing the prints of Jan Saudek at "A Gallery For Fine Photography" in New Orleans was an almost mystical experience!
You talk about mythology in your work. Are there certain mythologies that you feel connected with, and if not, what is the fun for you in coming across a new mythology?
Being of Irish ancestry, I was definitely connected with Celtic mythology when I started studying it in the late 1980s. Egyptian and Hindu myths also resonated with me on a deep archetypal level.  And as much as this may make some people bristle for me to categorize it as mythology – Judeo Christian myths (aka "the Bible) had a strong influence on me when growing up. Being raised Catholic, you are infused with ritual, an underlying sense of mysticism and a kind of polytheism through the concept of  the "divine intervention" of the saints (who, in a shrewd move by the conquering Roman church,  were basically thinly-disguised Christianized versions of Pagan deities. This was done so that people could be converted to Catholicism and still worship their gods and goddesses as "saints").
Either way, I have always looked at these myths as a kind of mapping of the forces and forms of our psyches and of the universe as a whole.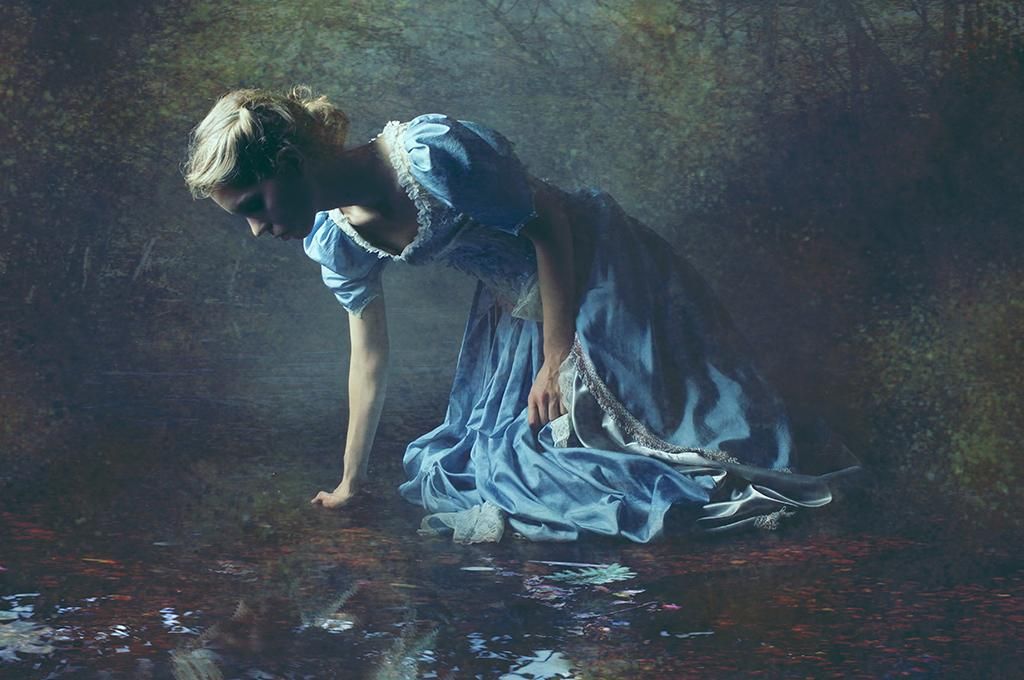 How do you create the effect of paint in your photos?
A lot of that is achieved at the time of principal photography – through lighting and exposure techniques. Then in post, I add textural or unifying color elements that make it all look like an oil painting.
Are you involved in things like costume, props etc?
Absolutely, I try and find these elements myself or I give the models I work with a "pre-shoot instruction list" that tells them the kind of things I like to work with.
Women play a central part in your work. Why do you think that is?
I have this theory about fine art photographers. I think we (generally) choose to photograph what we are attracted to and intrigued with. And I don't necessarily mean attraction of the sexual kind. I think the fact that I grew up with women (I have two sisters and a mother I am very close with) means that I have a respect and genuine love for women that comes through in my work.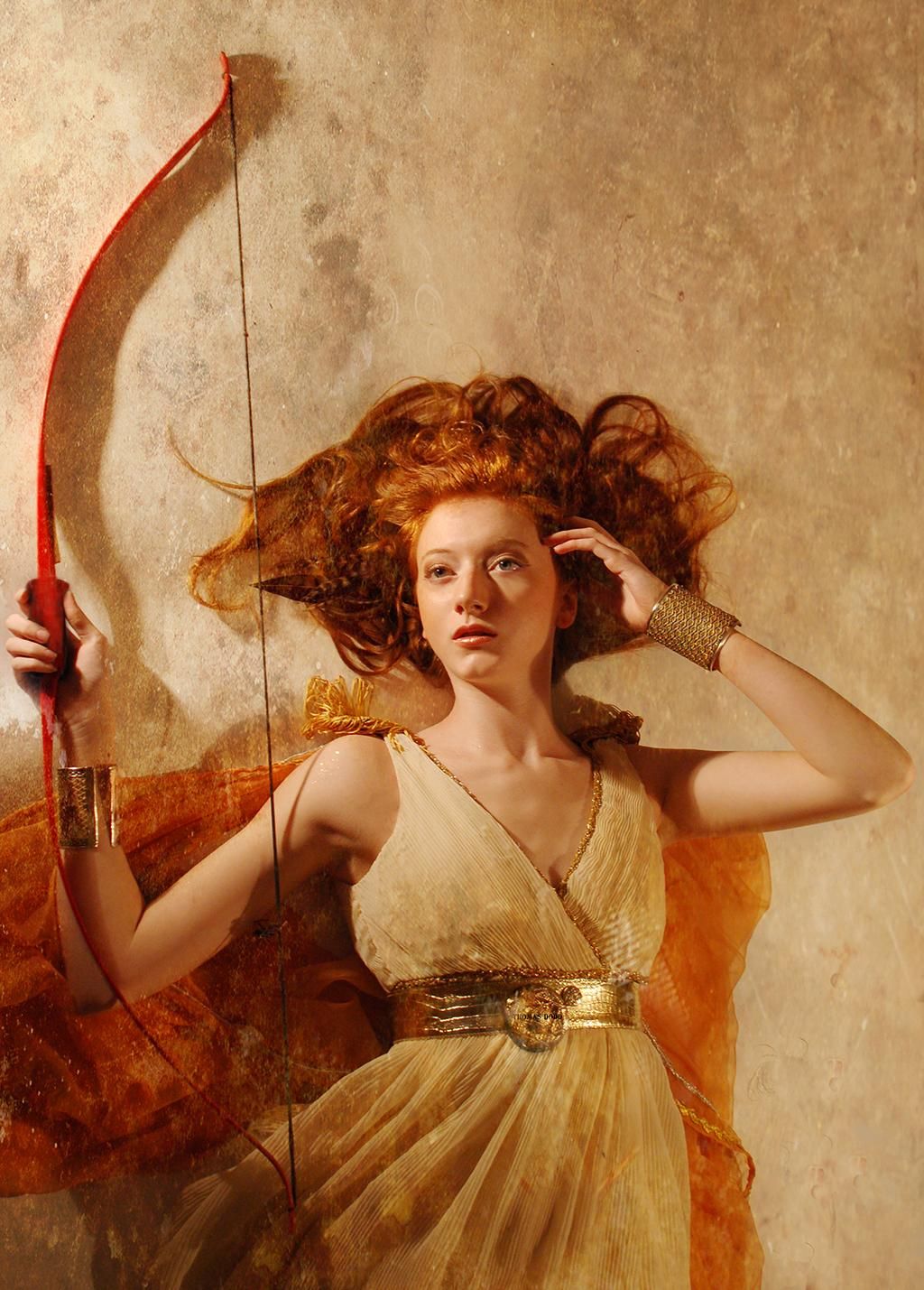 Have you tried printing your photos on canvas?
I have, although that has become so common that art galleries do not want that (probably because anything you can get done at WalMart will not be considered Fine Art!).
I generally mount my prints on wood panels and then paint over them with beeswax or gel medium, although lately I have been going with a more traditional framed presentation of my photographs.
What is the most fun you ever had on a photo shoot?
All shoots are fun to me. What we as model photographers do is a sort of grown up version of the children's games "make believe" and "dress up" and I love the fact that we get to use our imaginations when we work (if you think about the root of the word imagination – it's all about making images!). I particularly enjoy going on location and doing outdoor shoots with models (as long as it is not in the 90 degree summer months here in Georgia!)