Are you looking for some creative inspiration on how to create a travel company logo? If so, you're in luck. Today, we're covering the ins and outs of travel logo designs, including ideas for fonts, colors, and images, and finally, how to create a travel logo yourself. Let's start with the basics of what makes a good logo.
What Makes a Good Logo?
Whether you're the owner of a startup travel company or just a designer hired by one, you'll need to know the elements of a good logo. A company logo is a crucial symbol that is used to identify your brand and business. It is a unique identifier that sets your company apart from others in the same industry. A refined travel logo design should have the following qualities:
Distinction: 

A memorable travel logo is an easy way to distinguish yourself from the competition. Your logo should be distinctive, memorable, and eye-catching among a sea of logos in the travel industry.

Appeal: 

You definitely don't want to create a distinctively ugly logo. Visual aesthetics are a big component of any design project, including company logos. It's essential to create a well-designed logo that is visually attractive and thus allowing your audience to gravitate toward your brand.

Relevance: If your travel logo design doesn't have any indication of your company, services, or industry, then it will be easier for your customer to simply forget your logo and company altogether.
Practicality: 

It's important that your travel logo be versatile in design. Your logo will most likely be scaled, resized, and printed across different mediums, sometimes with or without color. Ensure that your logo stays consistent across all media, print, or web.

Simplicity: 

Although there are some company logos that are highly complex and intricate in detail, sometimes it's best to keep it simple. Your travel logo is already a compact symbol, and thus should remain clutter-free, legible, and encapsulate your brand identity. 

Timelessness: 

There's a reason why companies don't often change their logos. Once you establish a good travel logo design, you'll most likely stick with it forever. Therefore, your logo design should truly stand the test of time. Ask yourself, will this logo look good in 20 years? 50 years? The answer must be yes!
Elements of Good Travel Company Logos
A good travel company logo should have cohesive design elements, including the right fonts, colors, and imagery. It's all about combining these elements with just the right creative balance.

Let's Talk Fonts
If your travel agency logo has any text, you'll need to nail down a font (or two) that aligns with your brand's personality. For example, if your travel company has a fun and adventurous vibe, your font should also reflect that. On the other hand, if your travel company has more of a sophisticated and luxurious feel, you can go for a more elegant font. There is no best font for travel agency logo designs. Explore different fonts and see which fits your design and brand personality best. Check out these great font ideas on PicsArt for different brand vibes:
For a luxury travel brand, you can go for calligraphy fonts like Roundhand BT, Amsterdam, Rebekah Pro, and Coneria Script Medium.

For a contemporary travel agency, you can use Sans Serif fonts like Alexander Grotesk, Sweet Sans, Proxima Nova, and Poppins.

For a customer-friendly, professional travel brand, you can go for classic Serif fonts like Americana Std, Baskerville MT Std, Goudy Oldstyle Std, and Mixta Didone.
Color Coordinate

The colors you use in your logo can widely vary depending on your brand. Similar to fonts, colors too can invoke certain feelings and moods. Thus, it's important to select the right combination of colors that accurately reflect your tone and theme. For example, an outdoor terrain travel blog may choose more earthy colors for its logo, like brown, tan, and dark green to reflect nature's elements. An airline company may opt for white and blue colors to represent the friendly skies. Ensure that your logo background, font, and imagery all complement each other in terms of color. For an in-depth dive on what colors mean and how to use them in your logo design, check out What Do Colors Mean?
Key Imagery
Adding graphics, images, or shapes to your travel logo can really give your design a polished look as well as provide your viewer with the reassurance of your company's products or services. Some common images found in travel logos include airplanes, palm trees, and luggage graphics. Make sure to go with a relevant graphic, especially if your company name is more obscure. Otherwise, your viewer may not make the connection that your business is a travel company.
Travel Agency Logo Design Inspiration
Now that you have the basics of creating a travel logo down, let's take a look at some travel logo ideas you can draw inspiration from when creating your own.
Airline Logo: 

Many airline logos often include airplane and sky graphics along with the company name and slogan. This design is clear, direct, and reassuring for the audience. Depending on your brand, you can combine colors like sky blue, dark blue, yellow, and white and use Serif or Sans Serif fonts.

Trip Planner Logo: 

Trip Planner companies help travelers plan their dream trips all over the world and can build their itineraries from scratch. Therefore, the logo should be easily recognizable on a global scale. You can use graphics like maps, globes, drop pins, or itinerary-related images.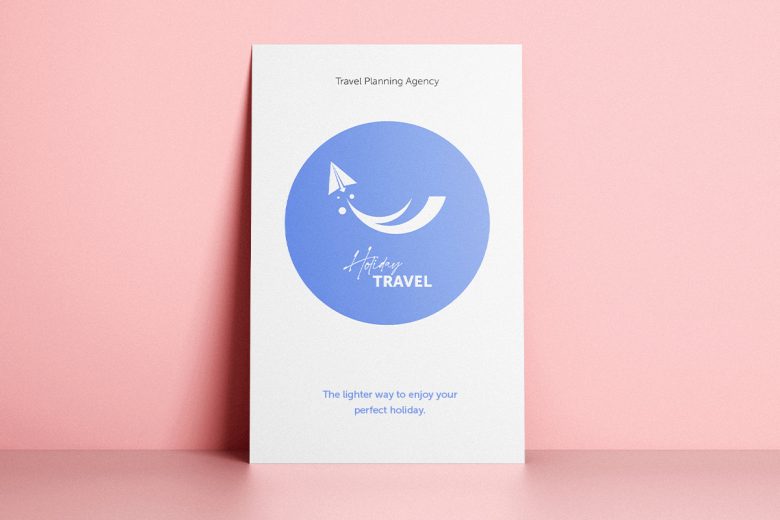 Adventurous Safari Logo: 

African safaris are quite adventurous and you'll want to show that in your logo. Use an elephant, giraffe, or lion, or a combination of these along with a Serengeti background for the ultimate safari logo. Use bright colors like yellow and orange for a bright sunset.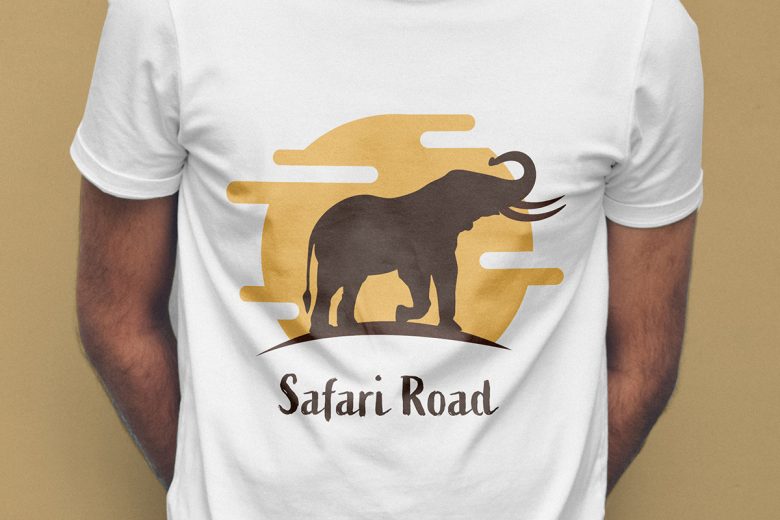 Tropical Vacation Resorts Logo: 

Palm trees, beach sand, sunshine, coconuts, and Pina Coladas instantly creates that tropical vacation connection for your audience. For more luxurious resorts, you can elevate the logo by using calligraphy-type texts.

Cruise Company Logo: 

An obvious logo is sometimes the best approach. A cruise company logo can include cruise ships, ocean waves, compasses, or any related graphic. Variations of blue are most commonly used in these logos but don't be afraid to add another pop of color to stand out.

Tour Business Logo: 

Depending on the location of your tour company, choose a famous landmark and incorporate it into your logo. For example, if your tour company is solely in Paris, France, using the Eiffel Tower is a safe choice. Perhaps you are in Tuscany instead, where grapes or wine graphics would fit perfectly. 

Luxury Travel Logo: 

If you're in the business of providing luxury travel accommodations to your clients, such as first-class flights and five-star hotels, you can go for a more minimal logo design such as geometric shapes or patterns with two or three complementary colors and fonts.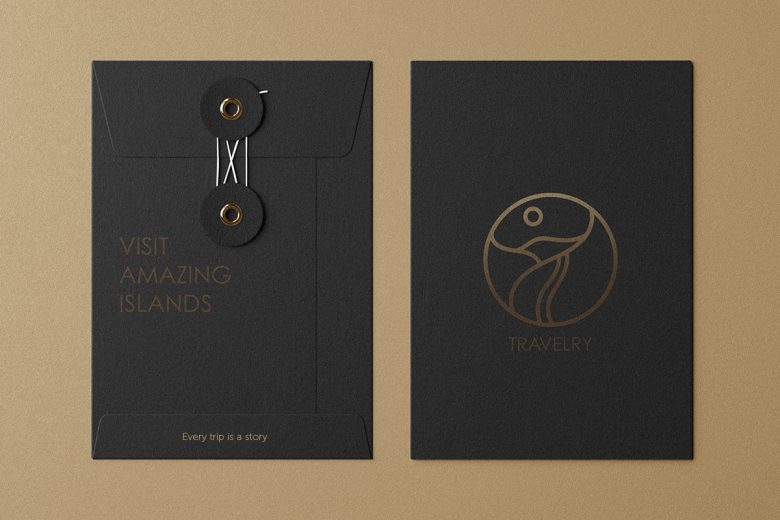 Camping or Outdoor Experience Logo: These types of logos can be more rustic in design, with neutral and earthy tones. You'll want your audience to feel a connection with the outdoors by looking at your logo, whether it includes a tent, kayak, or backpack.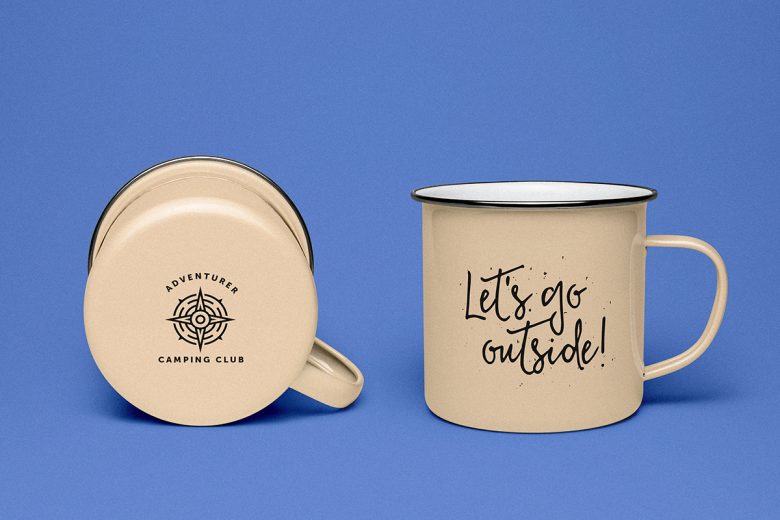 Accommodation Company Logo: If you offer hotel or housing accommodations, you can incorporate an image of the most aesthetic hotel in your logo. Or you can go for an animated version of a hotel or house that makes it clear what your company is all about.
How To Create a Travel Company Logo Using PicsArt
Hopefully, you have all the inspiration you need to get started on your own logo design. Follow these easy instructions and create a free travel company logo to wow your travelers.
Select from

Templates,

any

Free to Edit

image, or upload your own using the top left

Upload

button. If you're not sure where to begin, search "travel" under

Templates

for some inspiration.

Next, select

Shapes

to create a unique outline for your travel logo. You can adjust the opacity or overlay it using the control panels.

Click

Text

to add your company name and/or slogan to your travel logo. Then type in your text and move the text box to the desired area on your image. 

Click on

Font

above the image and you'll see a dropdown of typefaces you can choose from. You can also adjust for size, letter spacing, line height, alignment, caps, and the options to make your text bold, italic, or underlined. 

Next to the Font option, you'll find Color, Outline, and Shadow. Click into each of these editing tools and adjust your font accordingly. To add additional text, repeat the steps above.

To add additional graphics to your logo, click on

Stickers

and search for your desired sticker. We suggest not cluttering your travel logo with too many. 

Done with your travel logo? Hit the

Download

button or

Share

to your PicsArt profile!



PicsArt all-in-one Photo and Video Editor, Collage, and Sticker Maker is the world's largest creative platform with over 150 million monthly active creators and influencers. PicsArt has collaborated with major artists and brands like Taylor Swift, The Jonas Brothers, Gwen Stefani, Maroon 5, Lizzo, Meghan Trainor, One Direction, MONSTA X, Warner Bros. Entertainment, iHeartMedia, Condé Nast, and more. Download the app today to level-up your photos and videos with thousands of quick & easy editing tools, trendy filters, fun stickers, and brilliant backgrounds. Unleash your creativity with PicsArt and upgrade to Gold for awesome premium perks!