Have you ever wished that your stickers could say more? Finished an edit you loved by wished it had just a little something extra? You're not alone. Social media is constantly evolving to create new and innovative ways for people to tell their stories. Here at PicsArt, we believe that story should be as dynamic as our creative community behind them. That's why we are so excited to introduce Live Stickers, released last month at KCON USA LA.
Get ready to go beyond the world of static stickers. Our Beta Live Stickers are here, and will completely change the way you tell your story.
What Are Live Stickers?
Live Stickers let you capture any moment and turn it into a dynamic sticker for you to edit, save and share. Simply use your camera to capture everything from a funny moment with your friends, or a crazy street performance on your walk to work, and use the live-action clip just as you would any other sticker.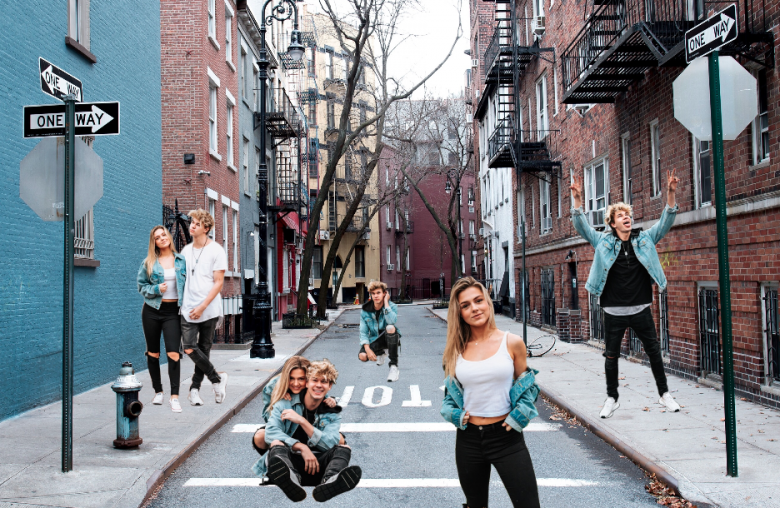 Think of Live Stickers as a mashup of PicsArt's AI (Artificial Intelligence) and Apple's AR (Augmented Reality) Camera technology, come together with PicsArt's popular Cutout tool to create a dynamic and fun way for you to spice up your image edits.
We Put Them To The Test.
Our global PicsArt community has always loved the colorful world of Kpop. When we first released Live Stickers, we decided to test them out live at KCON USA LA, the largest convention dedicated to Hallyu art and culture. We couldn't think of a better way to pay tribute to an art form that has played such a big role in fueling our creative community. The results? Ridiculously cool.
Here's What You Need To Know.
The Beta version of our Live Stickers are ready for our iOS users to use today! Make sure you have PicsArt version 10.2 or higher, iOS version 11.0 or higher, and an iPhone 6s, iPad 2017 or and iPad Pro (Pro tip: they work best on newer iOS devices!).
Once everything is updated, head over to your PicsArt app and click the plus button on the bottom of your screen. You might notice our create flow got a makeover recently. We made it as easy as possible for you to find and use your favorite tools on the app, and Live Stickers are no exception. Scroll down to camera, and you will see "Live Stickers" waiting for you to try out!
How Will You Tell Your Story?
We are beyond excited to see the live stickers you create. This is the first in a series of AR features using Apple's AR camera technology, and we know our creative community will use it to create truly amazing images that let them stand out in a constantly evolving digital world.
PicsArt photo editor, collage maker and sticker maker is a totally new kind of creative community, with over 100M+ monthly users. PicsArt has collaborated with brands like Dior, Jared Leto's band Thirty Seconds To Mars and Lindsey Stirling. Supermodels Izabel Goulart, Doutzen Kroes, and Natalia Vodianova have shared PicsArt remixes on their social media. Download the app to get in on the action!