Today, we're happy to announce a new PicsArt for Windows with AI-powered Magic photo Effects that will transform your holiday photos into amazing works of art. This new version also includes a new Challenges page where you can enter daily competitions to sharpen your photo editing skills and compete with friends for recognition in the PicsArt community.
Also, starting December 22nd and running through January 9th, we're offering a selection of free holiday clipart packs exclusively for our Windows fam. It's the perfect holiday gift for yourself, so be sure to check back in the PicsArt Shop then to grab 'em all.
PicsArt's new Magic Effects use artificial intelligence to transform photos into creations that resemble handmade paintings. There are more than twenty available in PicsArt today, ranging from Wonderland — which turns your photos into frosty landscapes — to Money — which makes snapshots look like they were printed on dollar bills. We're releasing new Magic Effects every week, so keep an eye out for new releases.
Here's a holiday party photo that's been "redrawn" with the popular Midnight Magic Effect to make it look like a starry night.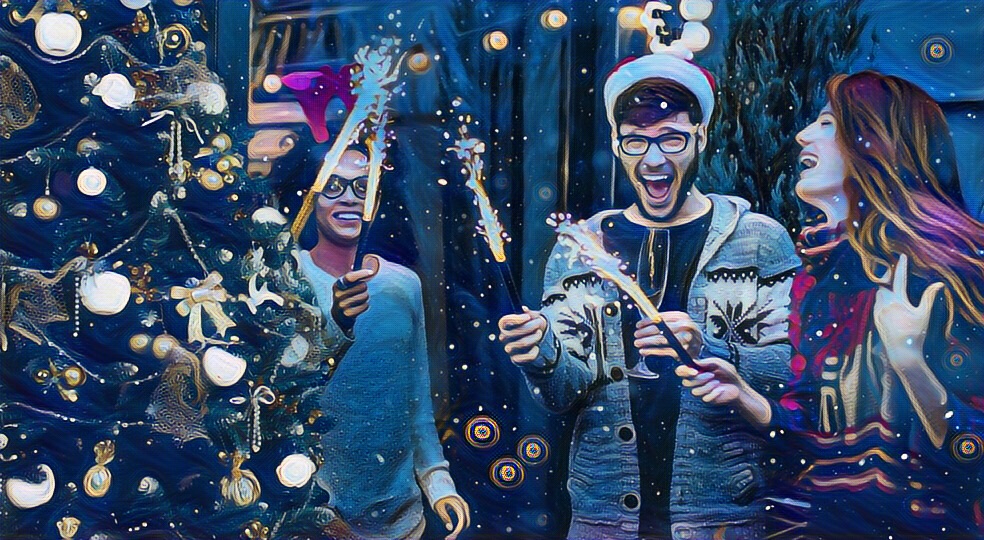 The new Challenges page is super fun and a great place to step up your photo editing game alongside others in the PicsArt community. You can vote and participate in daily and weekly Challenges that range from drawing fun holiday wallpaper to capturing your best pictures of comfort food. You can also browse winning images from past Challenges for inspiration and see how your editing skills measure up with the rest of the PicsArt community.
Finally, we can't forget to mention our new (and favorite) photo Effect called Off Grid. It's not AI-powered, but it's pretty cool for adding gridlock-like texture to your shots. Find it under Effects > Pop Art.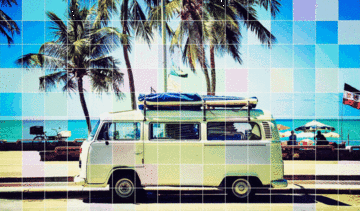 We invite you to download PicsArt Photo Studio for Windows today. Happy holidays and happy editing!