For better or worse, there are so many visual cues in our world that inform our opinions of people and vice versa. Studies show that people start to form a first impression before a person even opens their mouth! So it should surprise no one that the idea of a first impression translates into the virtual world of social media. And where does the first impression begin? With the profile picture, of course.
While it's hard to say what exactly is the effect a profile picture has on your audience (and oftentimes, it depends on the platform itself), choosing a picture that is low in quality — like a dated, blurry image from 10 years ago — can give a poor impression. Of course, it all depends on what you're going for with your online profiles on LinkedIn, Facebook, Instagram, Twitch, and Twitter. But if you're looking to project an impression of maturity, creativity, professionalism, or any other number of qualities, photo editing them in PicsArt can help.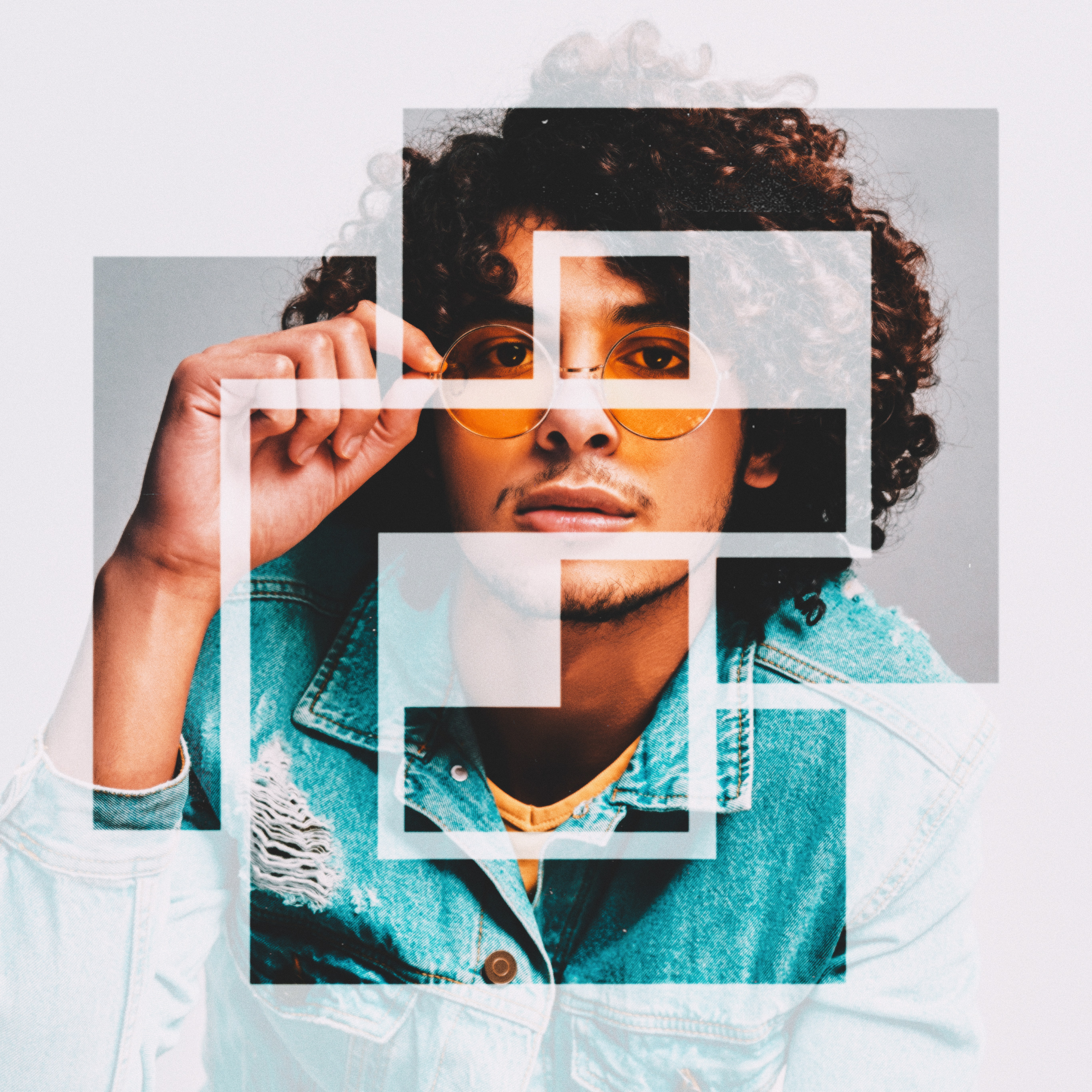 via PicsArt
In this article, we're going to talk about why you should care about your profile picture, what it represents, offer best tips, and show you how to use PicsArt to edit your new profile picture in seconds!
Why Care About Your Profile Picture?
While some people's use of social media is limited almost exclusively to watching cat videos, for a growing number of people (especially with the whole world stuck indoors these days), it is a way to develop a personal brand and build an online network of supporters, followers, and contacts, who may eventually come in useful in a professional setting. Even if you think you're utilizing social media for personal reasons, whether we like it or not, the line between personal and professional is only getting blurrier, so you may as well assume that what you put on social media will eventually have some professional consequences. To that end, a good profile picture can project:
Professionalism:

A pianist might have a picture of them seated at a piano, smiling wistfully. A lawyer might have a picture in a suit, arms folded, against a nice backdrop. Professionalism can look different for various careers, but it still achieves the effect of telling people you take what you do seriously enough to make it your personal brand.

Creativity: Does your profile picture show you in your most creative light? Maybe add some color with makeup and clothes or change the background. Or if you're an artist, introduce your work into the shot by using the circle crop tool to mix your work and your headshot together.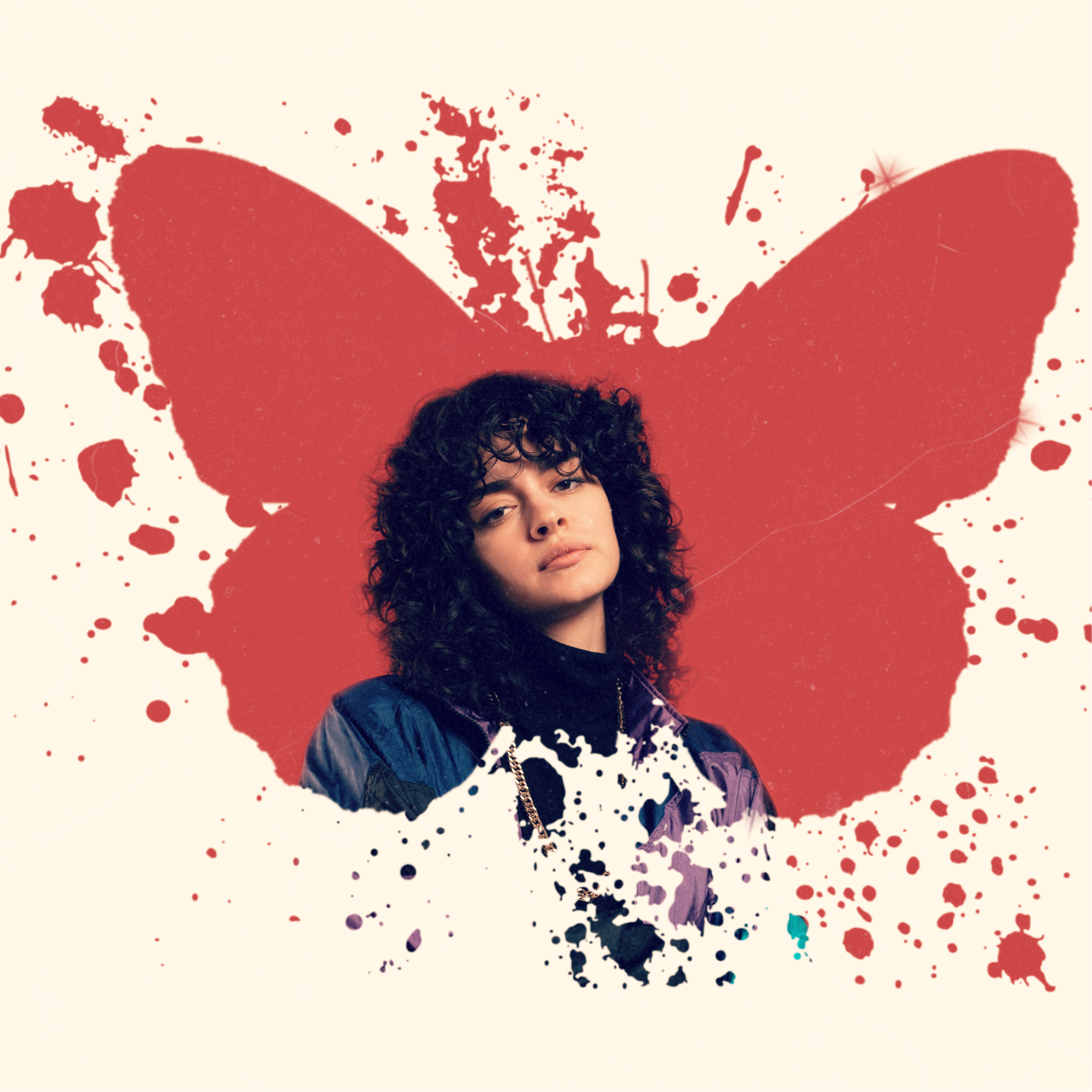 via PicsArt
Dependability:

Say you've chosen to make your profile photo one of the professionally taken wedding photos. What it really communicates to people is: Look, I'm committed, and I'm committed to showcasing my commitment to another person. While maybe not as professional as a work shot, it still achieves a positive quality.

Action:

Say you've chosen an action shot of yourself working on a mural. This communicates that you're someone that doesn't just talk, you do.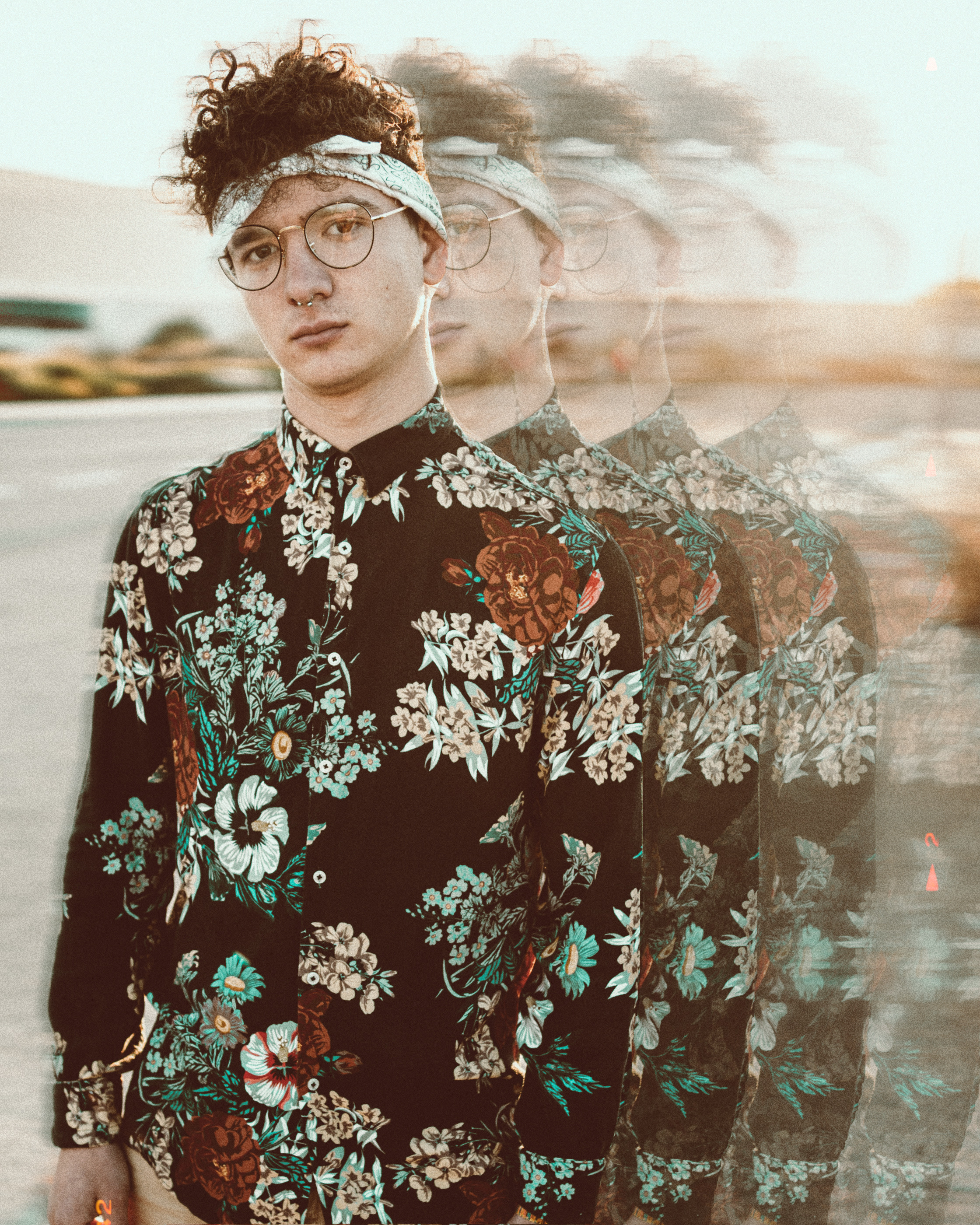 via PicsArt
What Does Your Profile Picture Say About Your Personality?
Turns out just a quick glance at your Twitter pic is enough for someone to rate you fairly accurately on many dimensions, suggests a new study analyzing thousands of participants' personalities to their social media profile pictures. Researchers discovered that depending on a person's profile picture, people were determining their: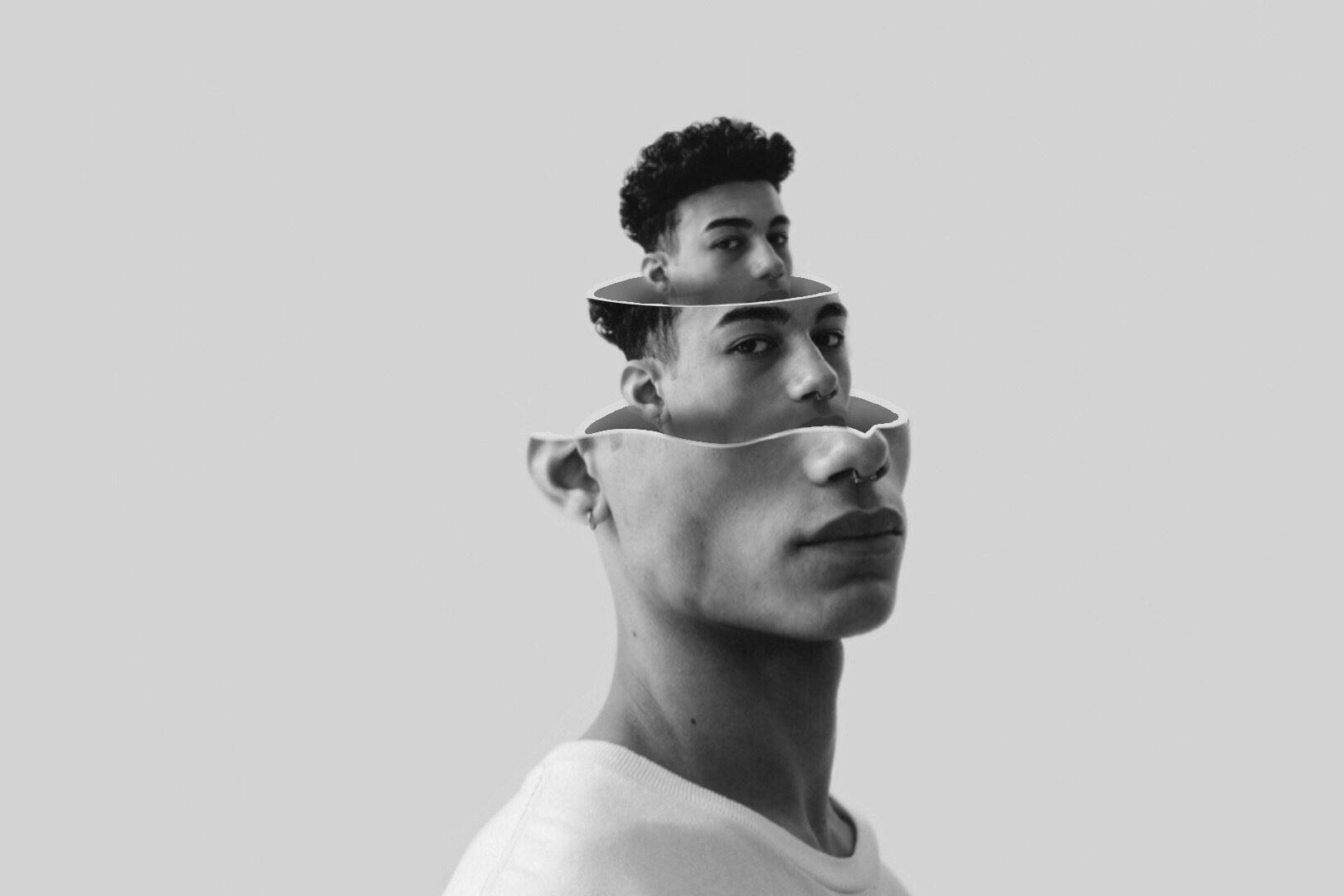 via PicsArt
How Often Should You Change Your Profile Picture?
The answer to this question is simple: not often. It's important to respect the difference between profile photos, which should convey a sense of stability and reflect your personal brand, versus regular photos you upload to social platforms, which come and go. 
10 Tips for a Great Profile Pic
1. Determine What Aesthetic You're Going For. This will help answer many of the rest of the questions making up this list. Are you a lawyer who wants to be found by a potential employer? If that's most important to you, obviously you will be dressing and even smiling differently. Or maybe you're more in the creative world, in which case, your profile photo will be an opportunity to showcase your work, be it make-up artistry or graphic design!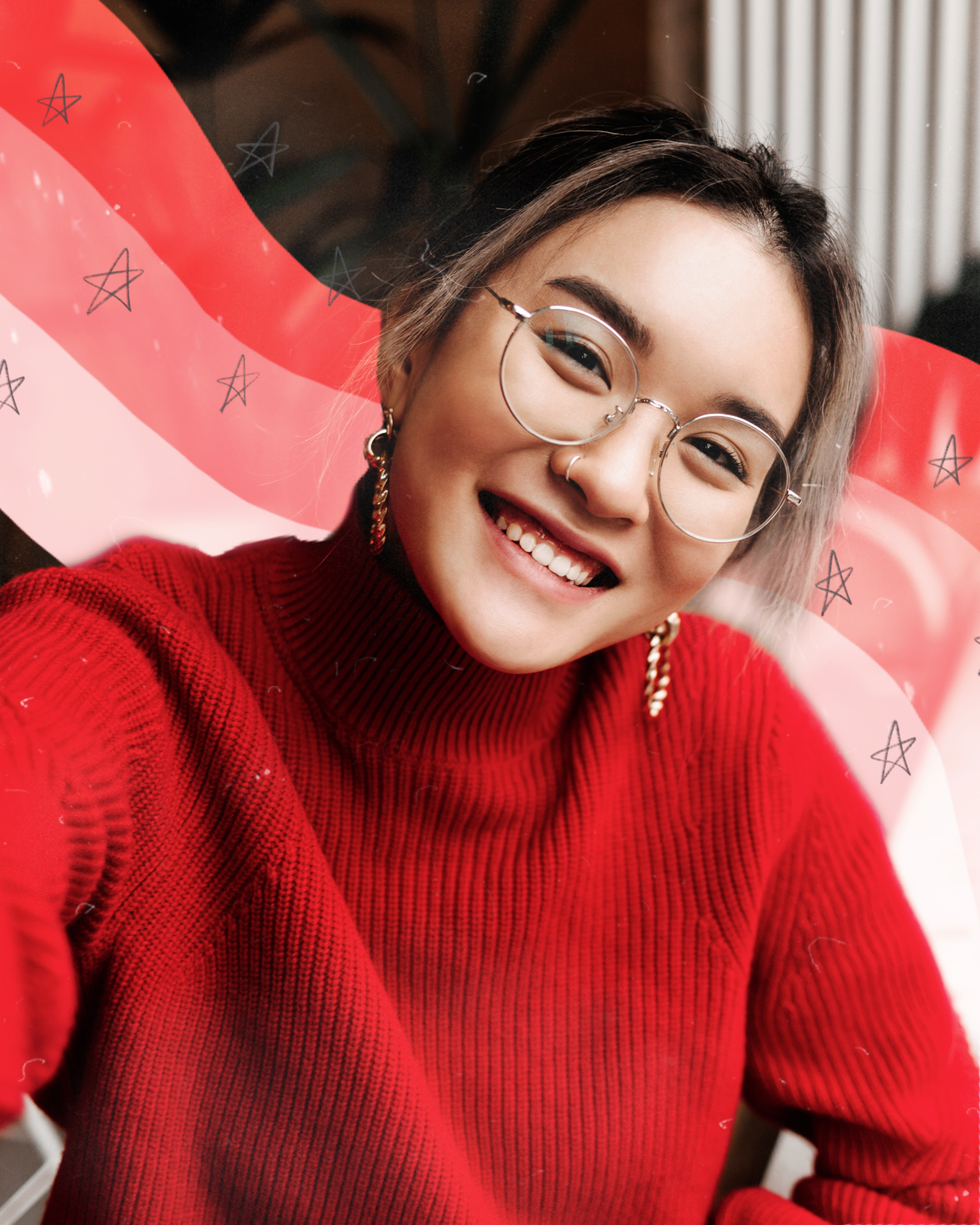 via PicsArt
2. Choose an Outfit That Matches Your Brand. Profile pictures are often headshots, so a full outfit is rarely featured, but an outfit is more than just the clothes — it's the entire vibe of your picture. A suit will communicate something very different than a denim jacket. And note that your accessories are part of your outfit. Earrings, necklaces, things like this can give your photo an extra edge.
3. Smile With Teeth. According to researchers, people who smile with teeth have a greater tendency of forming a good first impression, so let those pearly whites shine! Want to get them pearly white? Check out how to whiten your teeth for your next profile pic. 
4. Avoid Obstructing Your Eyes. Research also shows that unobstructed eyes are a win, so ditch the sunglasses just this time. 
5. Go for a Headshot. You really cannot go wrong with a headshot. It may be tempting to crop yourself out of that picture smiling next to your best friend, but don't do it. Ask someone with a DSLR to take a portrait-style picture of you or hire a professional to do it. Use your small profile pic to emphasize those facial details that we have been biologically hardwired to pay attention to.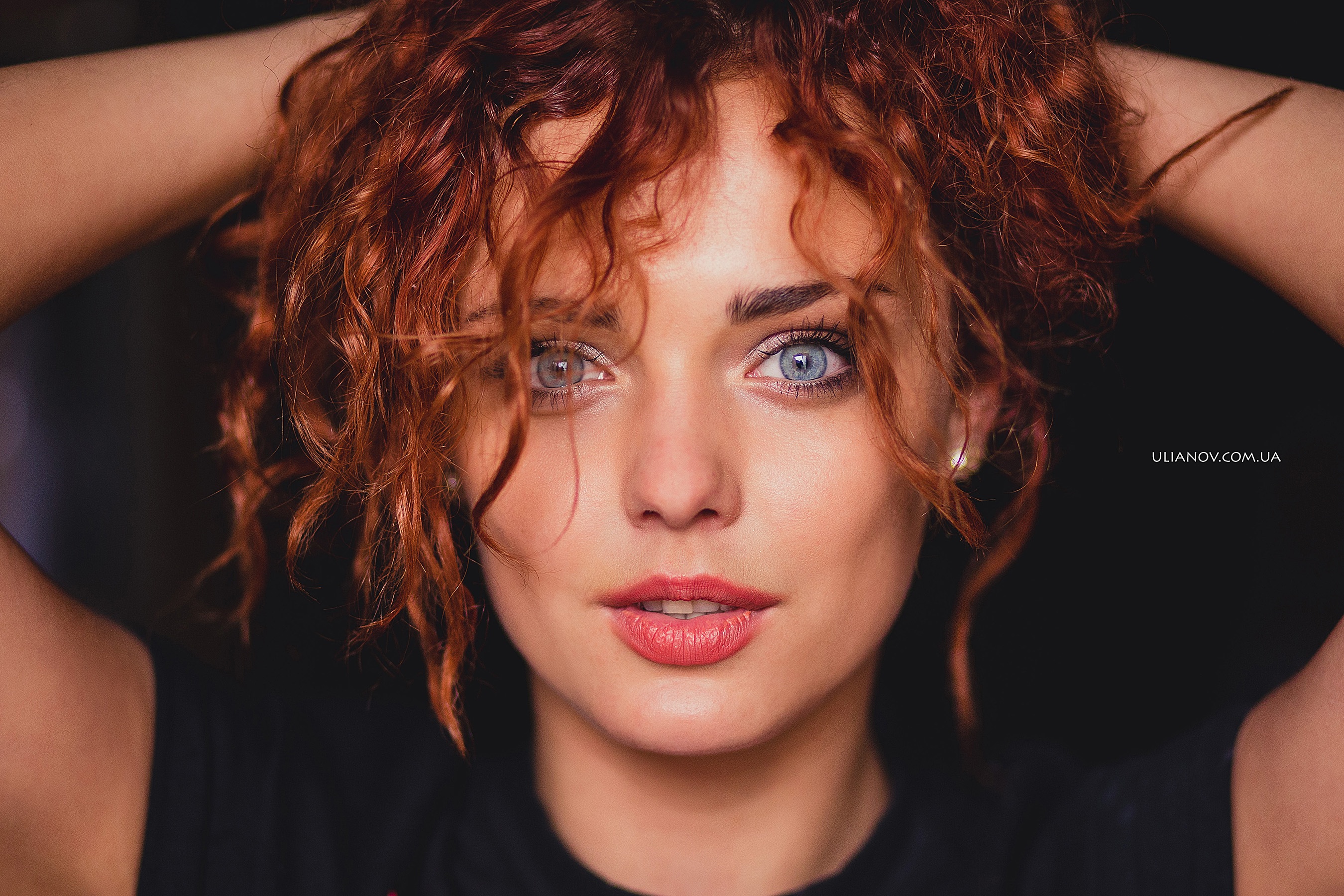 via PicsArt
6. Be Mindful of the Background. Particularly if your photo is a headshot, you should be careful about making sure the background is not too busy. Keeping it a bit out of focus is your best bet. But also try to choose a backdrop that will contrast nicely with your crystal clear face. Maybe some trees or skyscrapers. If you have a photo you love but want to crop out others in the background, then the crop tool is your best friend!
7. Avoid Overdoing Effects and Filters. It can be very tempting to experiment with all the filters out there. But there's a time and place for that and the profile pic is usually not it. Unless that is, you're wanting your picture to be black and white, which is always a classy move. 
8. Stay Away From Selfies. Do not give into the bathroom selfie. 
9. Keep It Evergreen. If it's the middle of summer and your profile picture shows you in a Santa hat, that doesn't really show people that you're using your accounts very often. General rule of thumb: Don't choose a photo that's seasonal or attached to a one-off event.
10. Be Consistent Across Platforms. This is especially important if you are someone who has a common name. Using the same headshot across your social media profiles can help people searching for you to identify you from the crowd of Gregs and Mikes with your same last name. 
How To Resize a Profile Picture for Instagram
For Instagram, you are only allowed to upload photos that are a perfect square and once they're uploaded in the app, they will be reduced to 110 x 110 pixels (but don't worry, the quality will stay the same). Furthermore, even though you're uploading a picture in the size of a square, it appears as a circle on your Instagram feed. You'll want to be sure to choose a photo that has all the main elements in the center because the edges will get cut off. 
You can test out if your Instagram profile picture will look good in a circle in the Edit Profile section from your profile page. Just tap Change Profile Picture and select an image from your files or you can even import an Instagram profile picture from Facebook.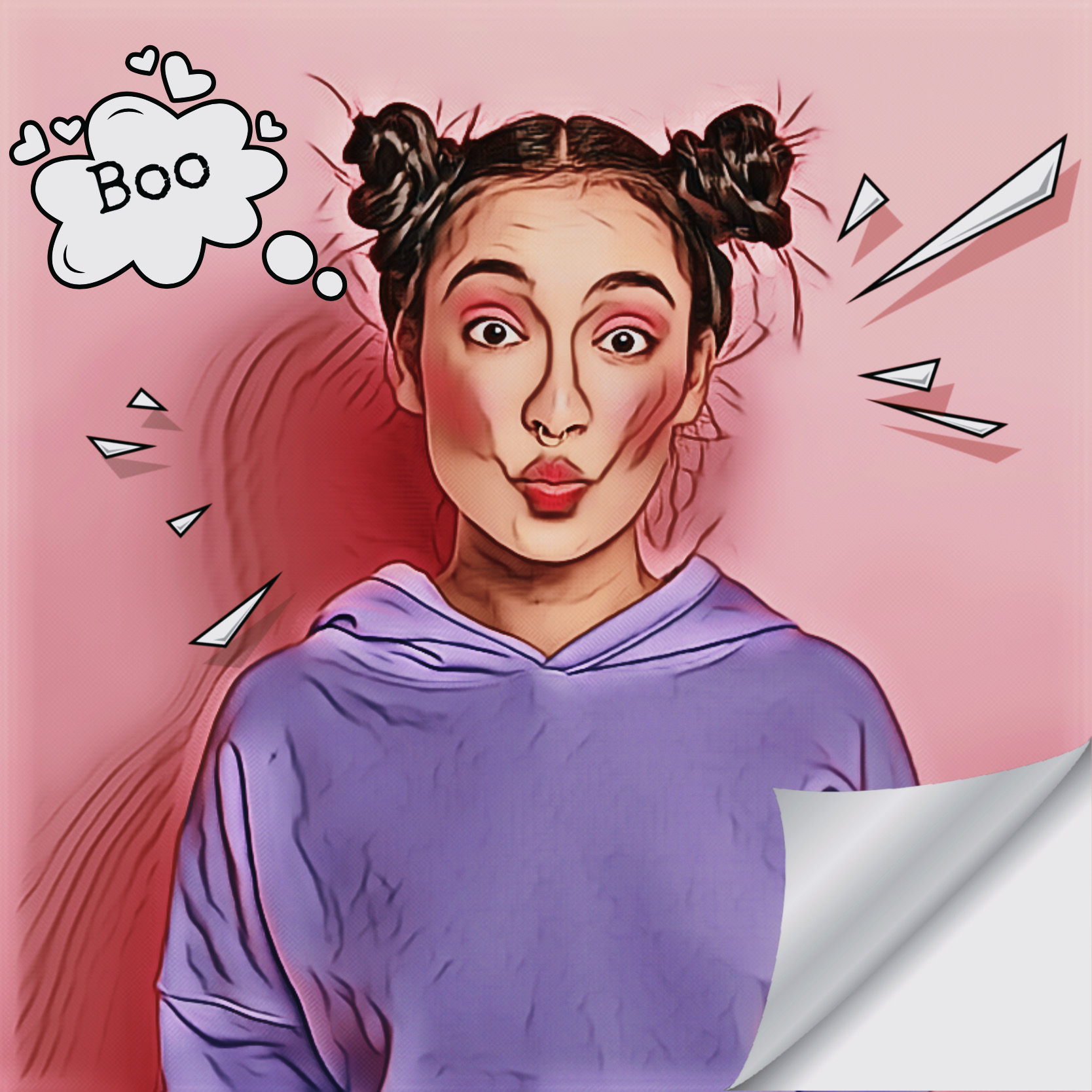 via PicsArt
How To Make a Profile Picture
Photo editing apps, like PicsArt, will let you edit your profile photo to perfection before you upload it to your social platforms — all without costing you a dime. Here's how:
To get started on PicsArt Web:
Open the PicsArt Web Editor and tap the Upload button in the bottom right.
Make adjustments to the photo by selecting the Adjust icon right above it. Here you can play with Opacity, Saturation, Brightness, and Contrast. You can make some professional adjustments to your photo by clicking the Retouch icon. You can use the Smoothing icon to give your photo more of a sheen. You can even whiten your teeth.
Next, you can crop the image by selecting the Fit icon on the left sidebar. Make sure to unlock the proportions by clicking the lock icon, and type in the dimensions (for Instagram, it's a 110 by 110 pixel square).
Click Download and you've got a great new profile pic to share across all your social platforms!
To get started in the PicsArt mobile app: 
Open the

PicsArt app

and tap on the plus sign at the bottom of your screen.

Upload the picture you'd like to use, or you can also take a picture right in the app by scrolling down and selecting the

Camera

icon.

From here, you can make some professional adjustments to your photo by clicking the

Retouch

icon. You can use the

Smoothing

icon to give your photo more of a sheen. You can even whiten your teeth. 

To make basic adjustments to elements like contrast or color, select the

Tools

icon and choose the

Adjust

tool,

Curves

, or

Enhance

. 

Finally, you should crop the image to be the appropriate size (for Instagram, it's a 110 x 110 pixel square). You can do this by selecting the

Crop

tool in the

Tools

category. 

Click

Next

and download or share your image. 
PicsArt all-in-one Photo and Video Editor, Collage, and Sticker Maker is the world's largest creative platform with over 150 million monthly active creators and influencers. PicsArt has collaborated with major artists and brands like Taylor Swift, The Jonas Brothers, Gwen Stefani, Maroon 5, Lizzo, Meghan Trainor, One Direction, MONSTA X, Warner Bros. Entertainment, iHeartMedia, Condé Nast, and more. Download the app today to level-up your photos and videos with thousands of quick & easy editing tools, trendy filters, fun stickers, and brilliant backgrounds. Unleash your creativity with PicsArt and upgrade to Gold for awesome premium perks.