According to a survey taken by thousands, Halloween is the third-most-popular holiday in the United States. That means that it ranks higher than Valentine's Day, New Year's Eve, and even Easter. Something about this spooky holiday speaks to people, and our hunch says it's the aesthetics: the costumes, decorations, and branding. Perhaps, for kids, it's also about the candy. Whatever the reason, Halloween-lovers take their affection for the holiday seriously, going all out on their looks and decor. 
In this article, we'll help you keep up with the Halloween hype by showing you how to use drippy, gothic, and otherwise creepy fonts to take your invites and decorations to the next level. 
What Makes a Halloween Font? 
Any font could look scary in the right context – amid graphics of zombies and bats and so forth. That said, fonts that have an undeniable "Halloween-look" usually have a few things in common. They are often large, bold, and highly-stylized. Sometimes that stylization is a shaky effect, and other times it's a gooey vibe. Old letterpress fonts tend to look cryptic as well. Halloween fonts intentionally stand out and call to mind everything from blood to bones to the lettering on tombstones. 
Butoxqueen
This shaky but straightforward font will give your guests goosebumps. Don't forget to use a Halloween-themed hue for your text, such as the witchy purple color used on the invite below.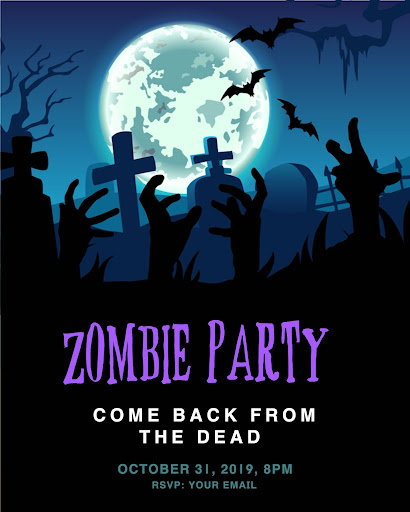 2. Virile
As with other Halloween fonts, Virile is spooky because it's uneven and wavering. And it's precisely what we imagine a ghost's handwriting would look like, and viewers will think the same.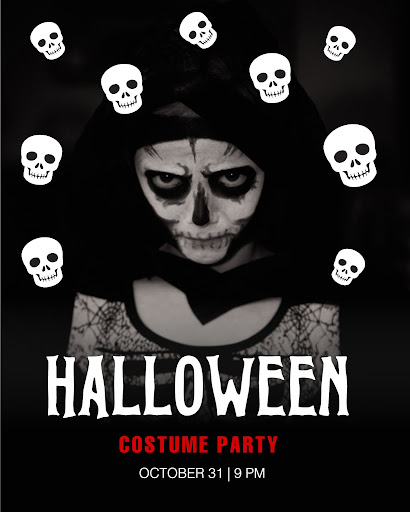 3. JerkChicken
Perhaps the name of this text doesn't sound spooky, but this blotchy lettering is the perfect Halloween movie font. Drippy and wispy, "JerkChicken" reminds us of famous horror film posters.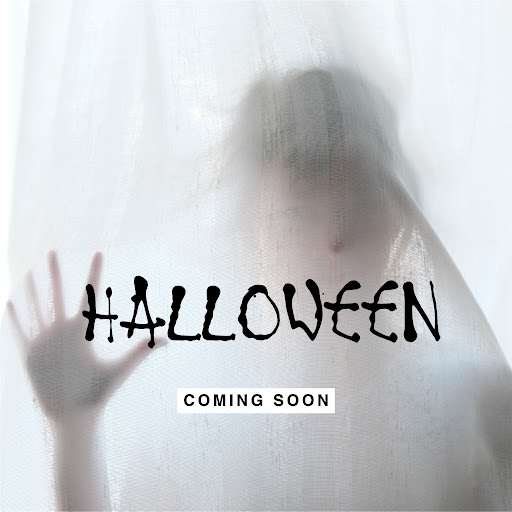 4. Xtreem Medium
This scary Halloween font is perfect for your spooky debut or movie night invite. Also, the name of the font is apt. "Xtreem" brings to mind the thrillers of the early aughts.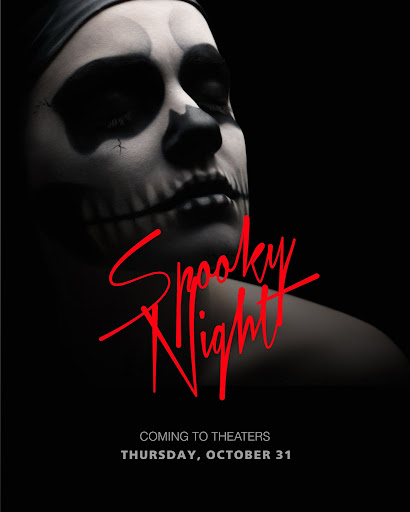 5. Fink Sans
Keep things light but stay on theme. Whether for a kid's party or a canine costume contest, Fink Sans fits perfectly because it's irregular and odd but also approachable. Its cartoonish letters are more fun than fright.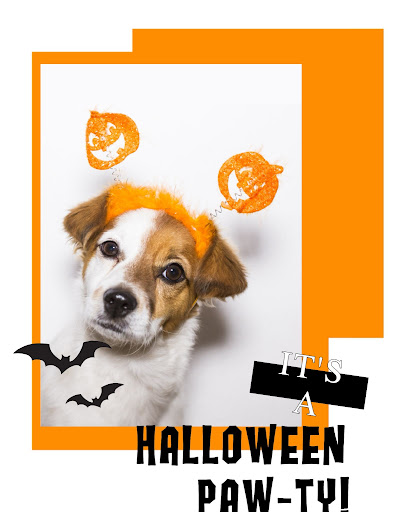 6. Carver ICG
This font, shown in swampy green in the graphic below, looks like it's trembling right off the page. Plus, as the name suggests, it looks a bit like a carving, much like the kind you might find on the side of a jack-o'-lantern.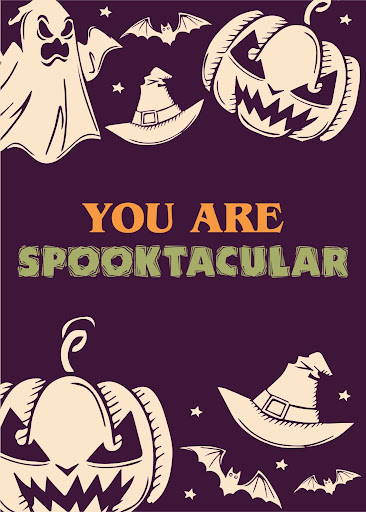 7. Lombardic Capitals Std
There's something about an intricate, old-timey serif font that screams Halloween. Perhaps it's a nod to dusty old books or the lettering on tombstones. Whatever the case, this ornate font is perfect for accompanying images of ghouls and ghosts.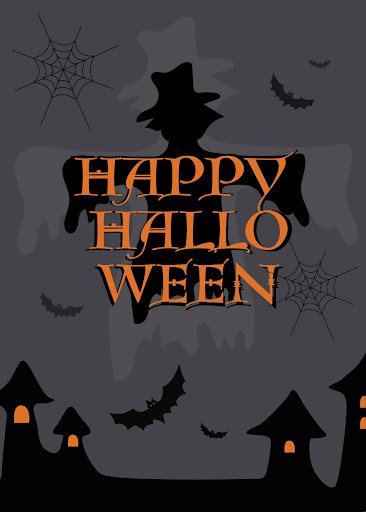 8. Henny Penny
This font strikes a balance between an ancient-looking bookish font and a newer, more hip Halloween print. It works well on invites when you want the vibe to be spooky but not terrifying. Try pairing it with stickers of bats, like in the image below, because the flourishes on these letters are reminiscent of wings in flight.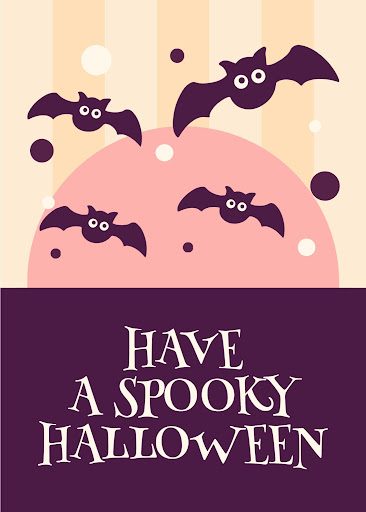 9. Frijole 
Another font that's shaking in its proverbial boots, Frijole gives off a chill. These bold, wide letters stand out well, even in big spaces, so keep this font in mind when designing decor or posters.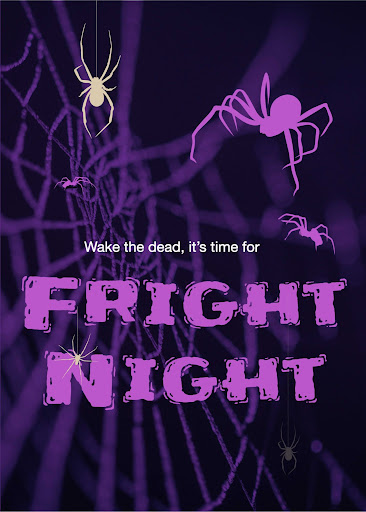 10. IM Fell English SC
This academic-looking font is perfect for heading up a ghost story or a themed menu at your bar. It's classy but creepy and gets people in the mood to gather 'round and listen to a harrowing tale.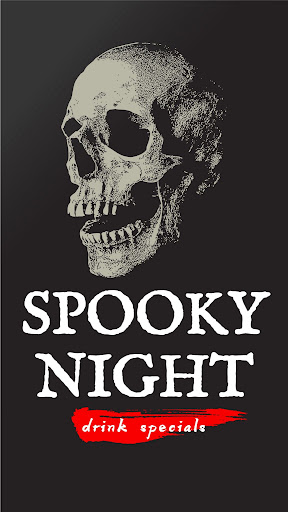 11. Creepy
The name says it all. This font is ideal for scary settings, with its oozy letters and high-drama look. Use "Creepy" on party posters and invites, and no one will have to think twice about the theme of the event.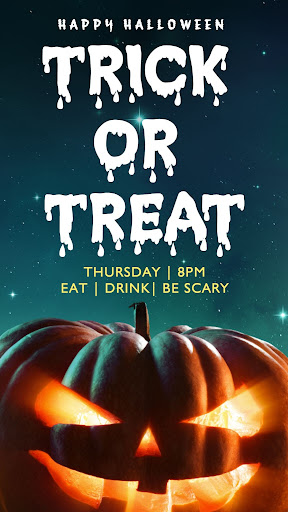 12. Spooky STD
Another font simply made for the holiday, "Spooky" consists of distinctive letters that look like they're receding into the fog. These unique shapes are sure to get anyone's attention, so use this font on announcements. Remember that a little goes a long way.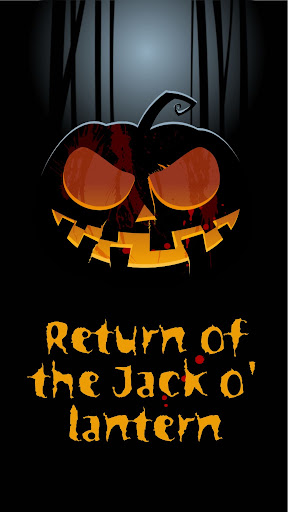 13. Woolfsblood Pro Regular 
Alas, here's a text that combines all of the key aspects of a quintessential Halloween font: shakiness, drippiness, and a frightening name. Feature this lettering in a contrasting color on a dark background for a bold look.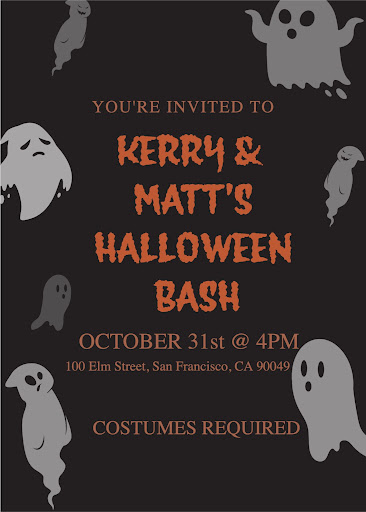 How to Add a Halloween Font to Your Design 
Open the

Picsart web application

and choose the right canvas size for your project. 

2. After layering the background of your design with spooky stickers and Halloween hues, click on "Text" in the menu on the left-hand side of the screen to add a funky font. Choose from "Add a heading" and similar options to drop just the right amount of text into your design. In the next step, we'll show you how to change a font once you've already dropped a text box into your composition, but first, we recommend also checking out our curated font collections. Instead of adding a text box as we did at the top of this paragraph, scroll down to "Font Collections" and click on "More." On the next page, you'll find themed groups of fonts, including ones that are perfect for Halloween.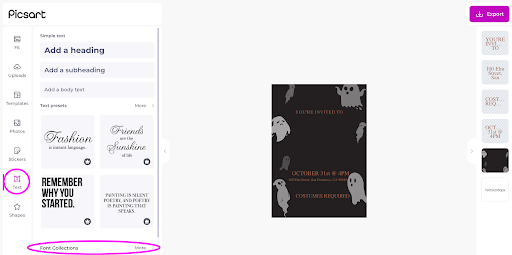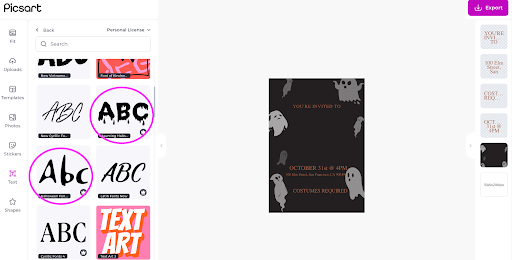 3. If you added a generic text box and want to change the font to make it creepier, or you simply don't like the themed font that you chose, you can switch out your lettering at any time by clicking on "Tt" in the toolbox above your design. Doing so will bring up all of the letter options in the menu to the left of your canvas, and you can change the size, spacing, and font type of the selected text. Want to change the hue as well? Click on the drop icon up in the same toolbox that you found the "Tt" tool and bring up the color menu.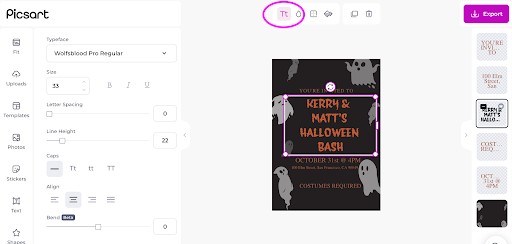 4. When you've finished, be sure to download your project so that you can share it with your friends and family. Click on "Export" in the upper-right hand corner of the screen and choose the file name, extension, and so on.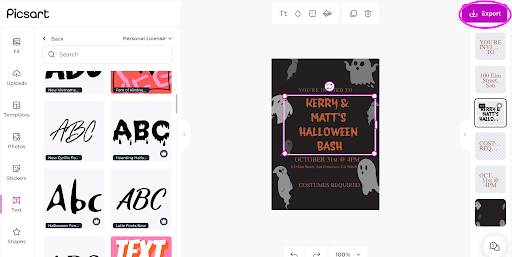 Picsart is a full ecosystem of free-to-use content, powerful tools, and creator inspiration. With a billion downloads and more than 150 million monthly active creators, Picsart is the world's largest creative platform. Picsart has collaborated with major artists and brands like BLACKPINK, the Jonas Brothers, Lizzo, Sanrio: Hello Kitty, I am a Voter, Bebe Rexha, Maroon 5, One Direction, Warner Bros. Entertainment, iHeartMedia, Condé Nast, and more. Download the app or start editing on web today to enhance your photos and videos with thousands of quick and easy editing tools, trendy filters, fun stickers, and brilliant backgrounds. Unleash your creativity and upgrade to Gold for premium perks!