Our new Android Update is here, and it is making art creation much easier. Our developers have been working hard to empower PicsArtists with more artistic control, smarter navigation and friendlier communication. Here are four reasons why you should update today.
More Creative Control when Blending Clipart & Photo
The new feature in our upgraded toolbox allows for seamless final results when blending photos and clipart to create artistic edits. When adding clipart or photos, you can now use a brush to shave off or restore pieces of the images to convincingly integrate them into your photos. Find out more about how to utilize this new feature with the quick video tutorial below.
Friendlier Communication
Communication has been brought to the forefront of the PicsArt experience. The My Network section and all of your social tabs have been redesigned to ensure better navigation between screens and tabs. Now each photo in My Network will have the most recent comments displayed underneath and will allow you to easily add your own comment without leaving the My Network screen. To make user communication even more effective, we have also introduced a new direct reply option. Press and hold on a comment that you've received and directly reply to the user.
Seamless Instagram Integration
We've also expanded Instagram integration to include an import function so you can now transform your Instagram images into works of art and share them with your Instagram followers. We have also made it possible for you to connect with your Instagram friends on PicsArt. Managing photos and friends between the two apps has never been so effortless.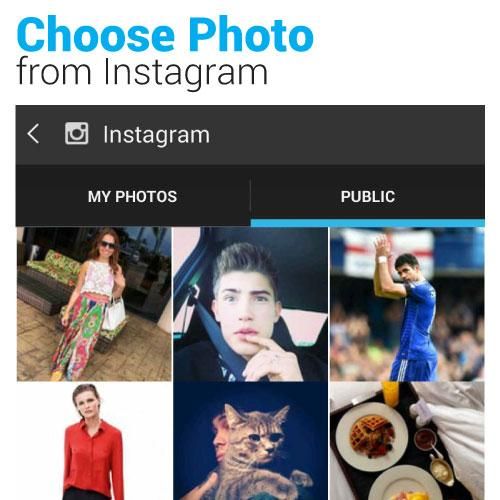 Smarter Navigation
To go along with this broader level of connectivity, we've also given the network a smart new toolbar. We have added a new Popular section in the Explore tab which features the most liked images from the PicsArt Network. With this update, you can also customize your photo display options in your Profile. This demo video will give you a quick look at how to navigate within PicsArt 4.6 for Android.
The update is available for Android 4.0 and above. Download it from the Google Play Store.