We no longer have to crush beetles and ants to get the right shade of scarlet for our pouts (but we applaud Cleopatra's dedication!). And after a love-hate relationship for centuries, love finally won in the late 1940's when 90% of American women started wearing lipstick. The 70s flower-power generation naturally introduced new colors to stay in touch with the times. But in the 80s, red lipstick got its comeback when the Madonna herself took it on tour. The lipstick trend is always evolving, but it never gets old.
To celebrate National Lipstick Day, we're showcasing five of our favorite pop culture queens who let lipstick steal the show, showing that lipstick will always make history.
Taylor Swift, Allure Magazine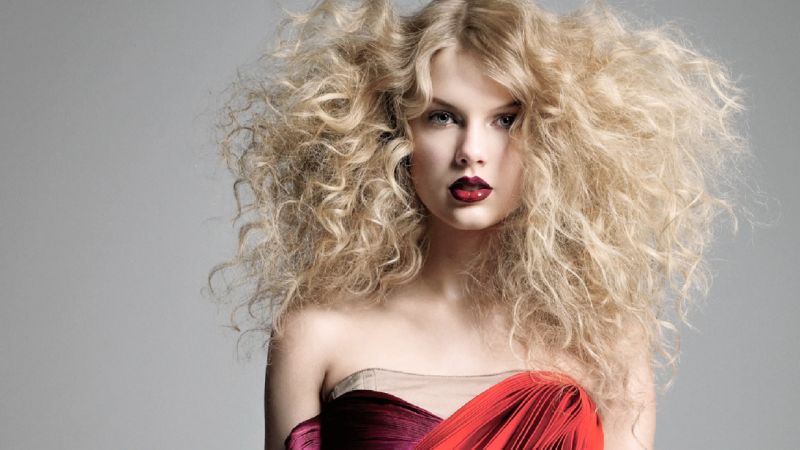 Since red lipstick is now a signature TSwift look, you may not remember the days when a younger Taylor wore nude lipstick while dropping tears on her guitar. But it's true. Red didn't make an entrance until she met makeup artist Gucci Westman on her 2009 "Allure" cover shoot. Seeing the picture above, you can see why Taylor fell so hard for this vivid red hue. And in true Taylor form, she loved it so much, she basically wrote an entire album about it (wait for it, wait for it)… "Red."
Joan Smalls, Met Gala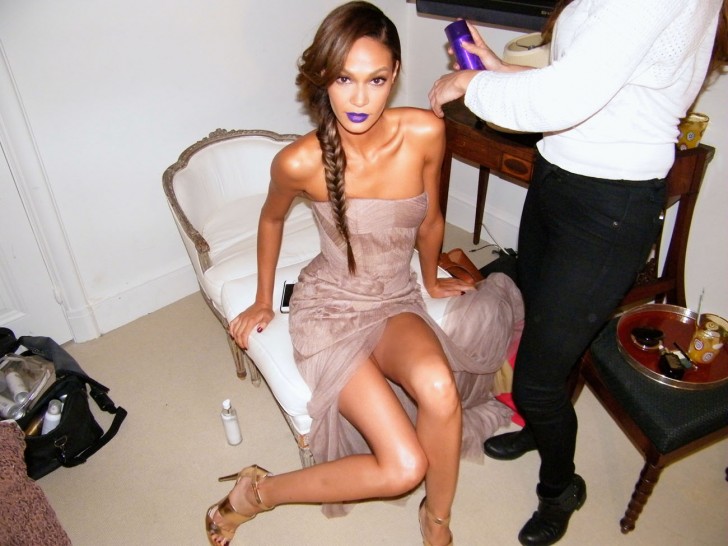 The Met Gala, hosted yearly by Anna Wintour in celebration of the Costume Institute, is usually known for its fashion (fittingly). But in 2014, lipstick stole the show when Joan Smalls flaunted a violet rouge on the red carpet (replacing the previous color of the moment, radiant orchid). It was such a showstopper that the model inspired an Estée Lauder collaboration on a set of 12 vibrant shades a year later. Also, talk about creativity — it was later learned that the color didn't exist before Joan Smalls' appearance. Her makeup artist developed the color by mixing navy eyeliner with pink and magenta lipstick. Who knew eyeliner was so versatile?
Rihanna, River Island Launch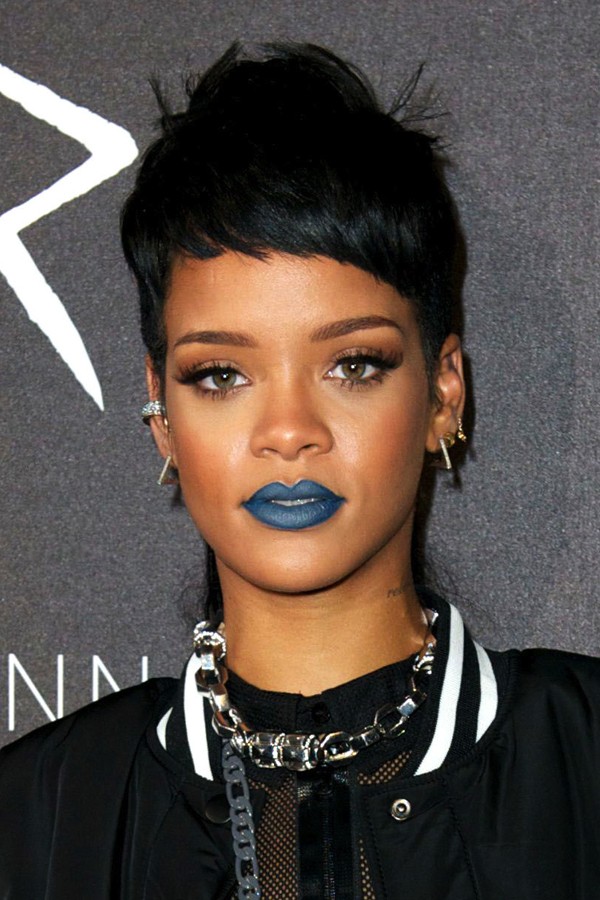 You may still be talking about that one time Riri stepped out in an emerald green lip shade. But before that, she took Riri Woo to Riri blue, and we think that ought to be remembered. The color was so awesomely shocking that most of us didn't even realize she had stepped out with a freshly cut rattail haircut at the same time! She can literally pull off anything. Anything. But honestly, what other color would she flaunt at the launch of her River Island spring/summer 2014 collection? And who cares how you haters feel?
Taylor Momsen, MTV Europe Music Awards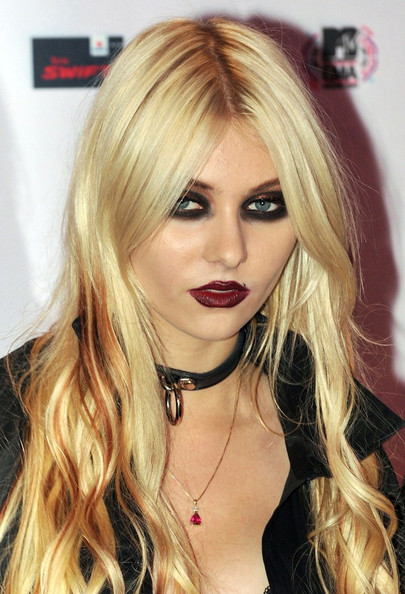 Do you remember when our sweet "Little J" went to the dark side? She grew up so quickly! But when she did, she used dark mauve and black lipsticks to bring Goth back, with a twist. In November 2010 she fired her stylist, took lipstick into her own hands, and became the face of a new fashion trend: Gothic Chic. Now she's out with being the pretty little actress and in with The Pretty Reckless — her rock band in which she sings lead vocals, plays guitar and even has supported Marilyn Manson on tour. And yet all we can think about is that abrupt change in lip shades (and that eye shadow).
Kylie Jenner, American Music Awards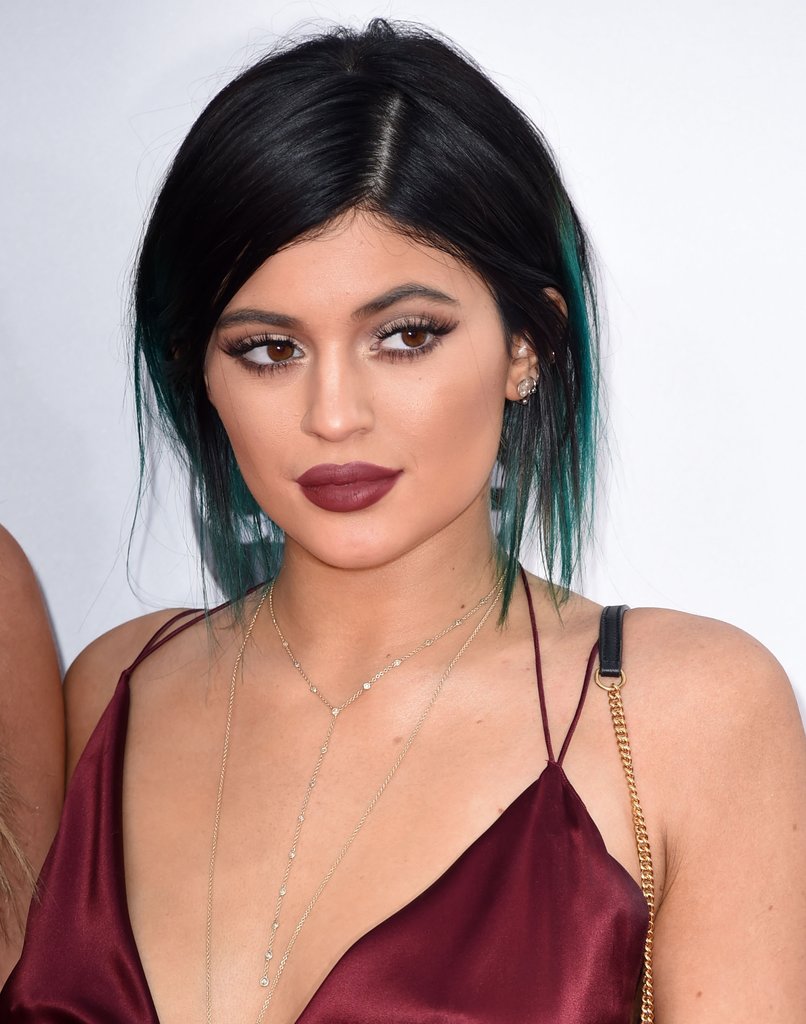 What's a post about lipstick without Kylie Jenner? Well, before November 2014, her lips weren't even on our radar. At the American Music Awards, Kylie stepped out with freshly plumped lips and a dramatic maroon lipstick. Not even a year later, she made fans of her pillowy pout smile when she announced she would be launching her own Kylie lip line. Since then she's been the lipstick queen — making black lipstick fashionable for everyone, and making us feel constantly anxious as we wait to see what colors Queen Kylie will bless us with next!
Let lipstick steal the show in your own photos! There are so many ways to get that perfect pout with PicsArt. Try out our Crazy Lips and Fruit Lips packages. Use Draw to paint on an edgy new shade or two (did somebody say ombre lips?). Get creative with double exposures (galaxy, glitter, rainbow lips anyone?). Or, dream up your own technique. Share your edits in PicsArt photo editor with the hashtag #CrazyLips. We can't wait to see what you create.