What does 'aesthetic' mean? Aesthetics is a branch of philosophy that examines the nature of beauty and taste. To be more precise, aesthetics is philosophy of art. It's subjective and commonly associated with the emotional reaction people have to viewing art. But it's a word that's become more and more common since the days of Instagram and the rise of influencers. While aesthetic literally means a style or themes specific to an artist, it also can be used when talking about beauty in general. An aesthetic is eye-catching and engaging. When it comes to photography, especially photography meant for Instagram and social media, aesthetic is everything. And aesthetic editing tips are essential for nailing yours.
What Are Aesthetic Photos?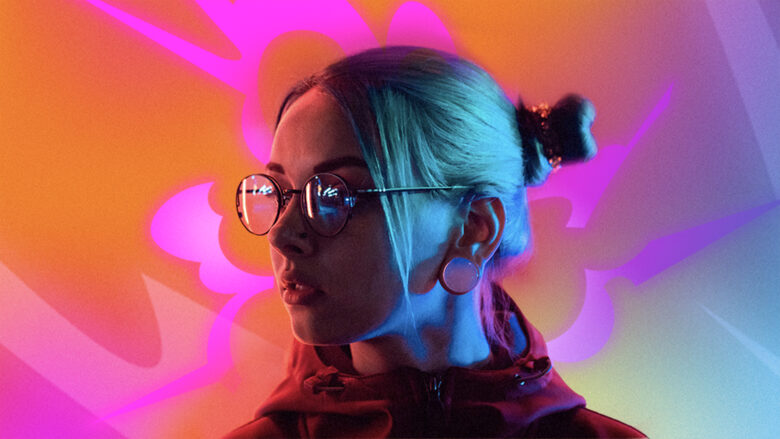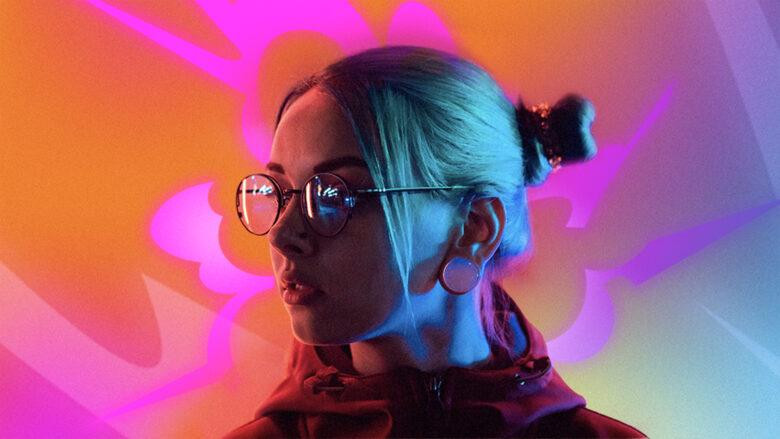 This one's tricky. In photography, aesthetic photos are, loosely, any that catch the eye. For there to be an 'aesthetic', whether that's a simple aesthetic or a highly specific aesthetic, there needs to be a balance, color, movement, pattern, scale, shape, and visual weight to the content. Whether it's the subject of the photo, its color, the composition, or a combination of all of these things, aesthetic photos will engage a viewer.
While the days of aesthetic photography online go back to Tumblr and Pinterest, it's become popularized by Instagram. The easiest way to identify a photo or influencer who has an aesthetic is to just think of what photography or Instagram accounts have a specific 'look and feel'. If you can identify an influencer or Instagram profile based on the look of a photo alone, that's aesthetic photography.
Types of Instagram Aesthetics
Instagram aesthetics are big business nowadays, especially with brands and influencers. They're a fun way to achieve consistency and intrigue on your profiles. Here are some of the most popular types of Instagram aesthetics:
Black and White Aesthetic

Bold and Bright Aesthetic

Colorful Aesthetic

Minimalist and Simple Aesthetic
One Color Aesthetic

Single Theme Aesthetic

Vintage Aesthetic

Retro Aesthetic

Dark and Moody Aesthetic

Rainbow Aesthetic

Light and Airy Aesthetic

Surreal Aesthetic

Repeating Filter Aesthetic

Pastel Aesthetic

Checkerboard Aesthetic

Puzzle Aesthetic

Best Aesthetic Editing Tips
Keep the Platform You're Shooting For In Mind
Before you start shooting photos, keep the platform you're sharing your photos on in mind. For example, Instagram photos work best when they are square. You can upload a portrait or landscape photo, but the preview in your profile will be cropped. That might not seem like a big deal, but it can really change the composition and feel of your image.
Shoot With Natural Light
Lighting can make or break a photo. Unless you're a professional with a strong understanding of light sources and flashes, capturing your photos in natural light is advisable. Natural light at different times of the day can also affect the style and aesthetic of an image. If you're going for a warm, sun-kissed look, try to shoot during golden hour. If you're trying to get a bright, soft aesthetic, morning light works best.
In the same vein, try not to use the flash when you are taking photos. It can cause deeper levels of saturation and contrast. Unless that's the aesthetic you're going for, it can make it harder to edit images in post-production.
Think About Angles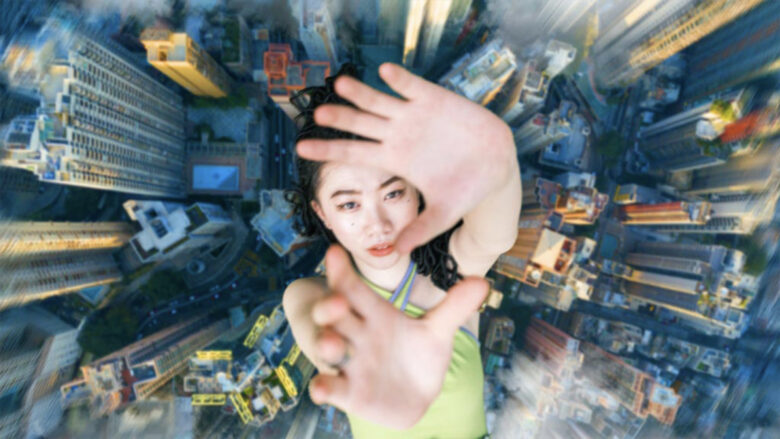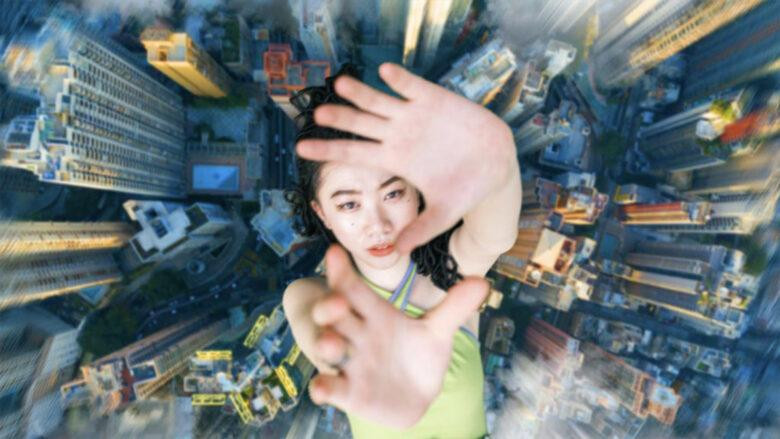 Once you've got your lighting down, start thinking about angles. The angle can alter the point of view of your photo and how the information is presented. Don't be afraid to try out lower angles, side angles, or top-down shots.
Choose a Color Scheme
Choosing a consistent color scheme is a big part of establishing the consistency of a photo aesthetic. Identifying one or two focus colors can help you stockpile photos and content while achieving a recognizable look.
Have a Theme to Focus Your Content Around
You can't have an aesthetic without a theme. Think about what kind of content you're shooting, and stick to it. You can branch away a little, but successful Instagram profiles always create content around one consistent theme. Whether that's fashion, art, food, or travel, it's important to define your aesthetic theme and stick to it.
Little Details Make Big Differences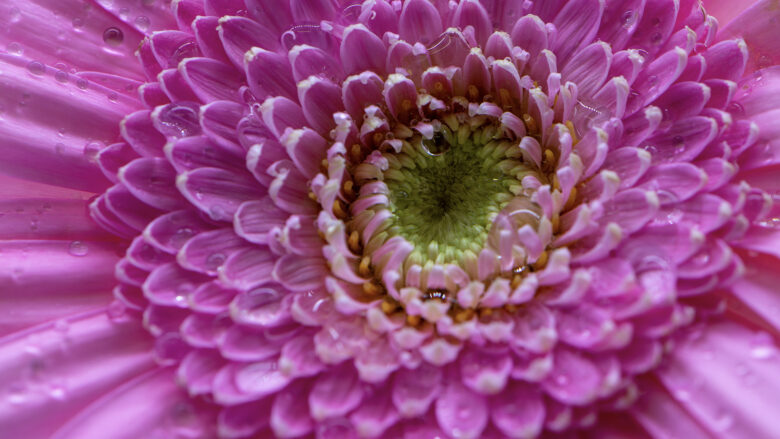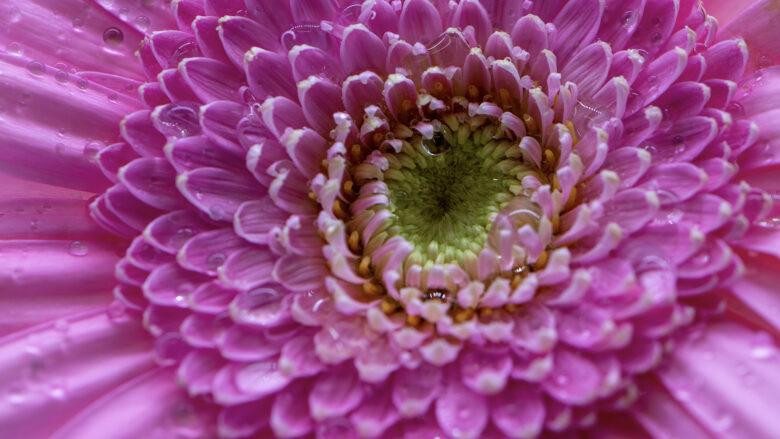 It's all in the details. Photo aesthetics can be simple with one subject as the focus, or they can be highly intricate with repeating patterns or multiple points-of-focus. Whatever you determine will be a feature of your aesthetic, stick to it. If you have a lot of empty space in your images, be sure to shoot with clean backgrounds and remove clutter. The same goes for whether you're taking wide, sweeping shots, or close-ups.
Consider How Images Will Look On An Instagram Grid
You can't focus on just one photo to determine an aesthetic. You need to consider how an array of photos will look on your Instagram grid. Combining the previous aesthetic editing tips will help tie your Instagram grid together.
Edit Your Images For Consistency Before Posting
Post-production photo edits are the secret ingredients to achieving an amazing photo aesthetic. You can keep your aesthetic across all of photos by using the same filter every time, by adding presets, or by enhancing the colors.
Consider Using Filters or Presets To Achieve Consistency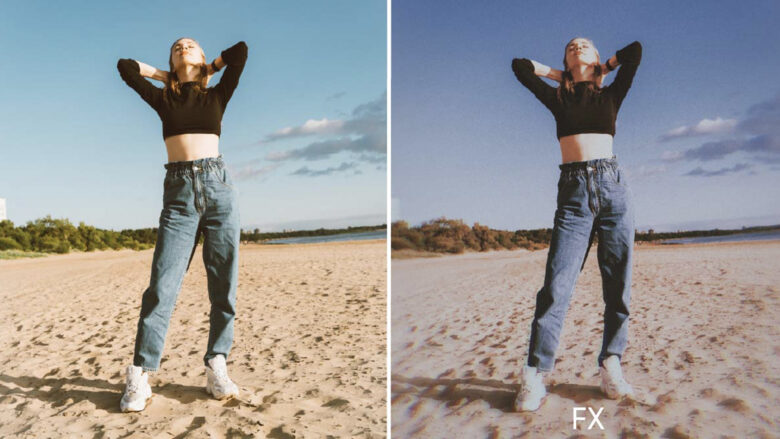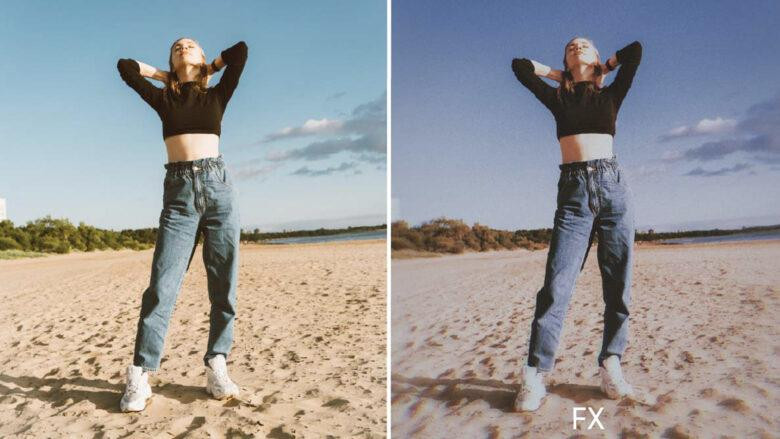 There's no shame in using filters. Finding a filter (or photo editing preset) that achieves the aesthetic you're aiming for can feel like winning the jackpot. You can create your own unique look using the Picsart Replay feature, for example. Once you find the perfect combination of editing steps, you can save them as a Replay so that you can apply them to any image with just one tap.
Keep Your Aesthetic Authentic To You
Being unique is your greatest strength when it comes to learning how to make your own aesthetic posts. You can always use other Instagram users and influencers for inspiration, but a truly successful aesthetic is one that is well-planned and unique to you.
Apply Aesthetic Editing Tips Using Picsart
There are a number of ways you can achieve aesthetic edits on your images using Picsart. We'll introduce a few below.
Editing On Mobile
1. Open the Picsart app and tap on the purple plus sign to get started.
2. Upload an image from your device (or choose one from the library of stock options).
3. Tap on the fX tool to view the range of filters and effects available.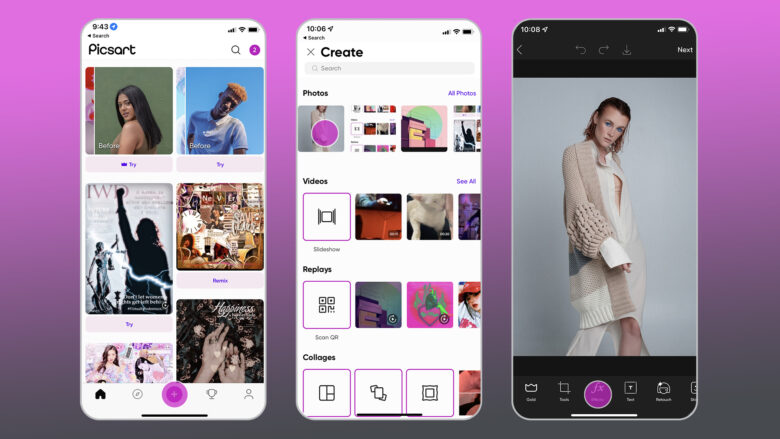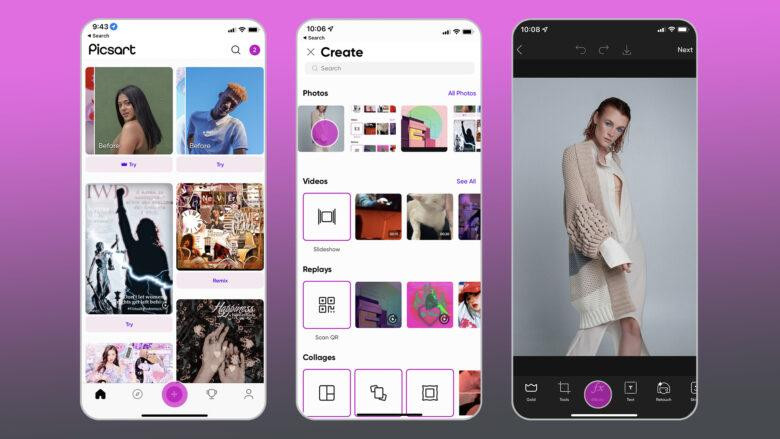 4. Scroll through the options and select any to preview it, long-pressing to further edit its impact on your image. When you're happy with the edit, tap on Apply.
5. From the tools menu at the bottom, select Mask and tap on your desired effect.
6. Select how much or how little you want the mask effect to be applied by long-pressing on the tool to bring up the sub-menu options and experimenting until you acheive the finish you want.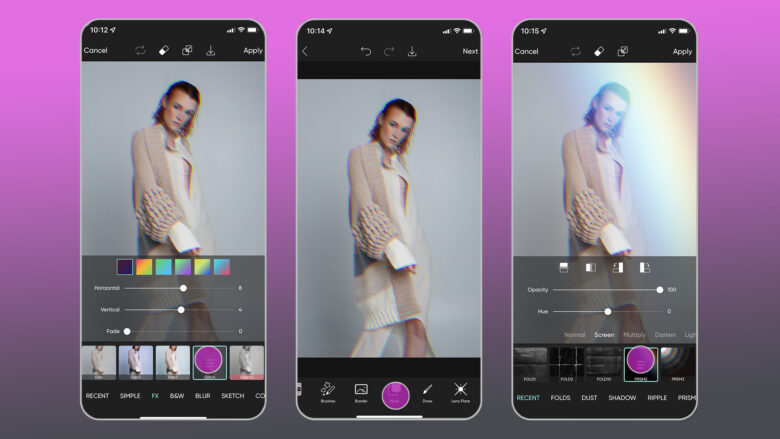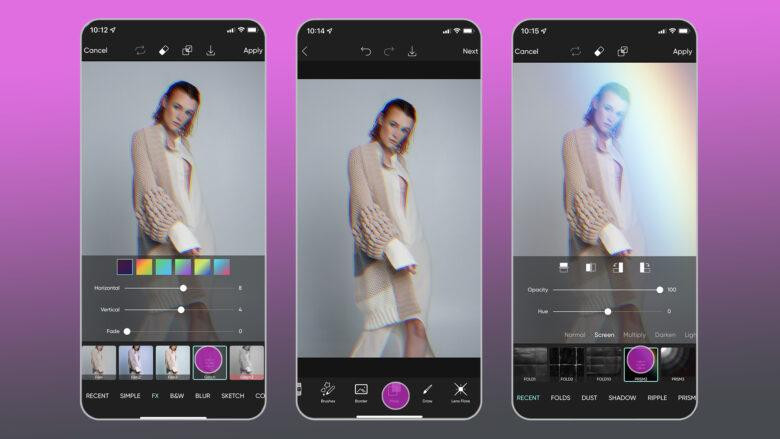 7. Apply the effect and return to the tools menu and select Sticker.
8. Browse the library of options or search for by theme or interest, relevant to your image.
9. Edit the sticker by resizing, adjusting its appearance, and tapping on Apply when you're done.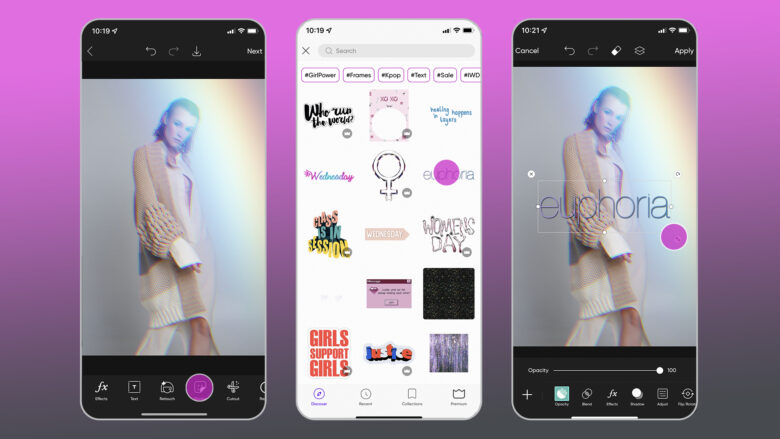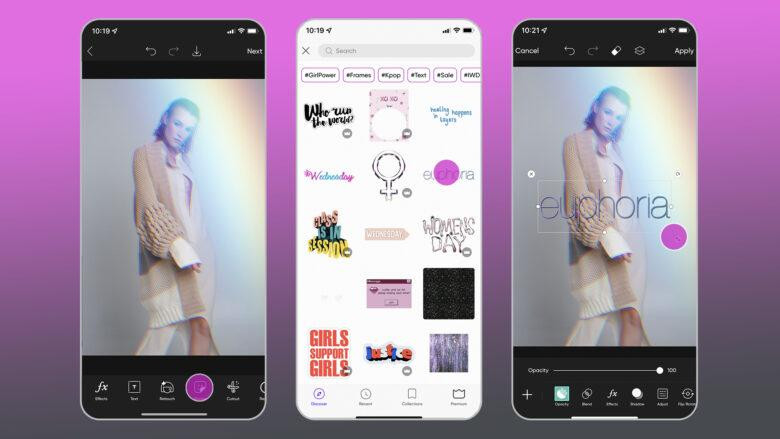 10. Click on Next to finalize your design.
11. Save as a Replay and Post the edit to the creative community.
12. Your Replay will now be available for others or for you to use as a basis for similar aesthetic edits.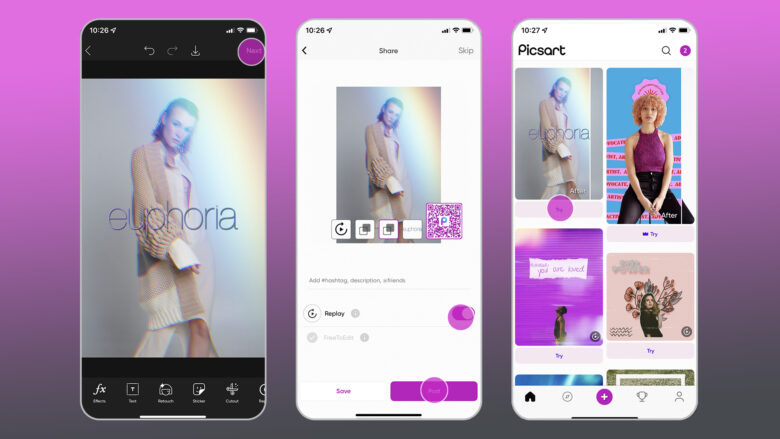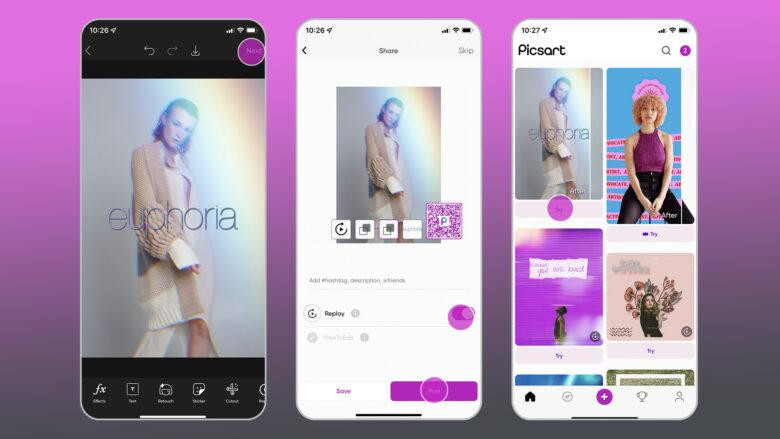 Editing On Desktop
1. Open the Picsart desktop editor and click on New Project to get started.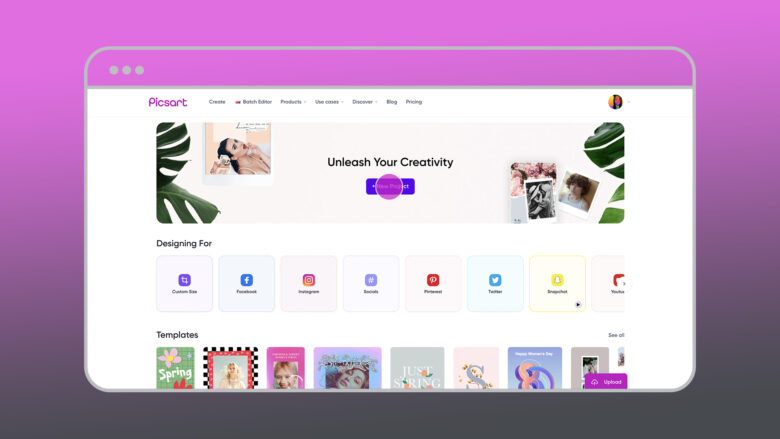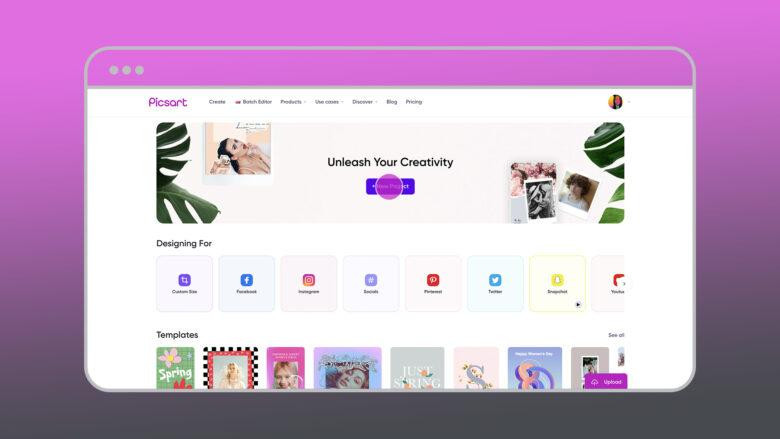 2. Upload an image from from your device (or browse the library of stock options).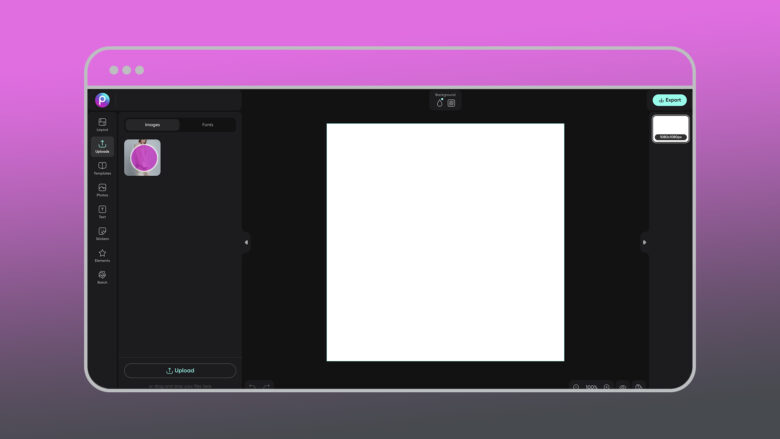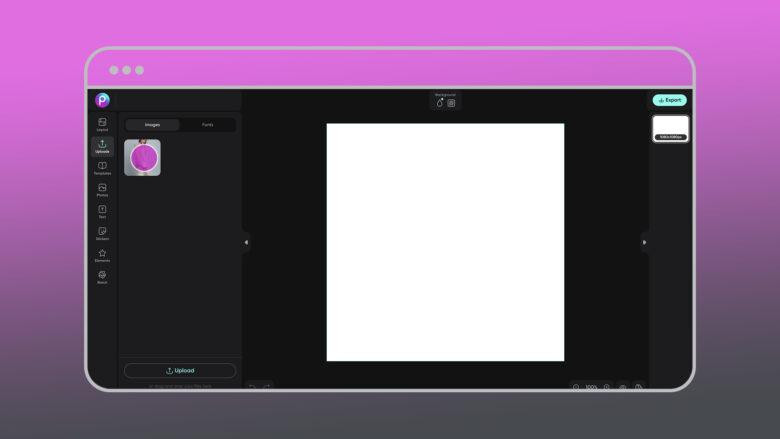 3. From the editing panel above your image click on the fX tool and browse through the options in the Effects panel on the left. Select the one that works best for your desired aesthetic.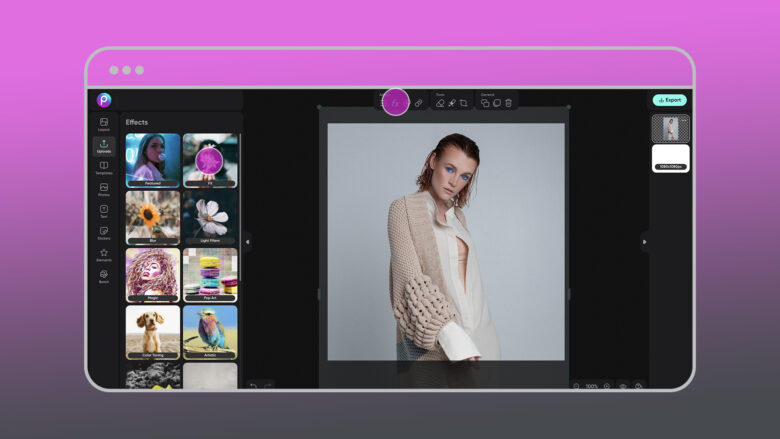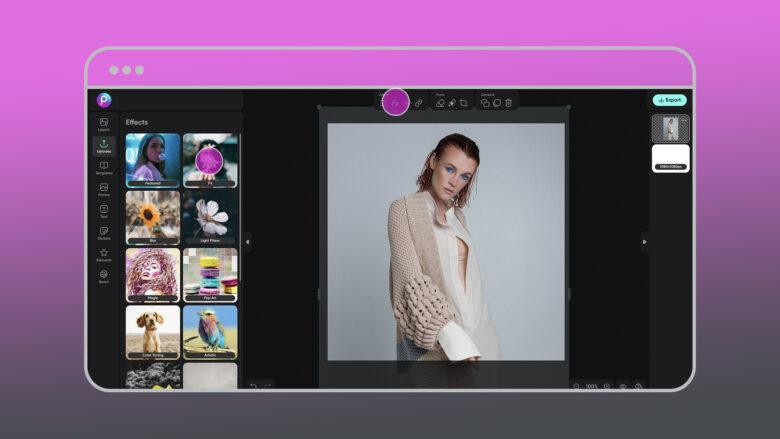 4. You can select the level of effect you wish to apply by clicking on the chosen filter and on the Adjust button above in the editing panel.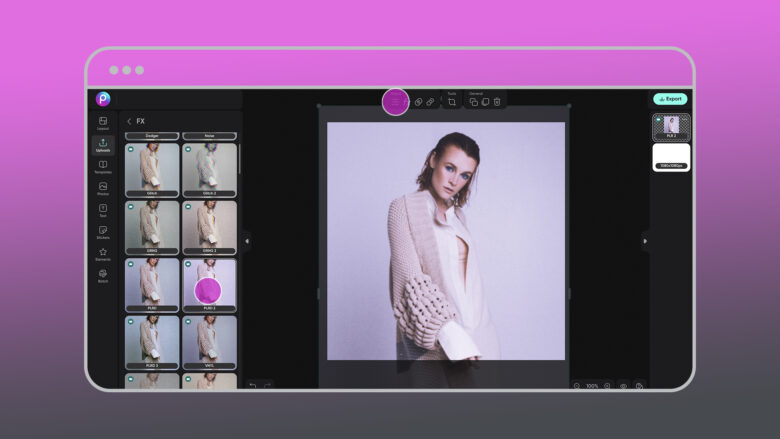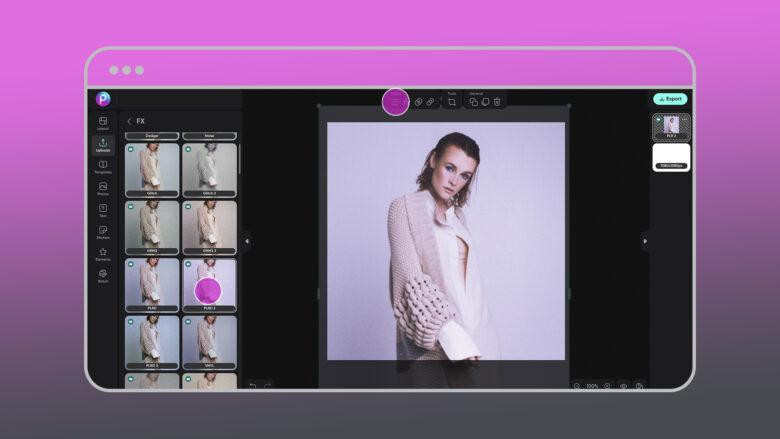 5. Jazz things up by clicking on the Stickers button and searching for one by theme or browsing the library of options.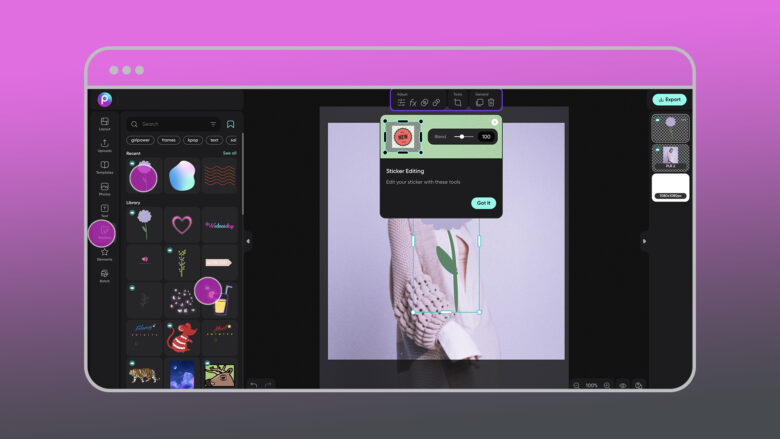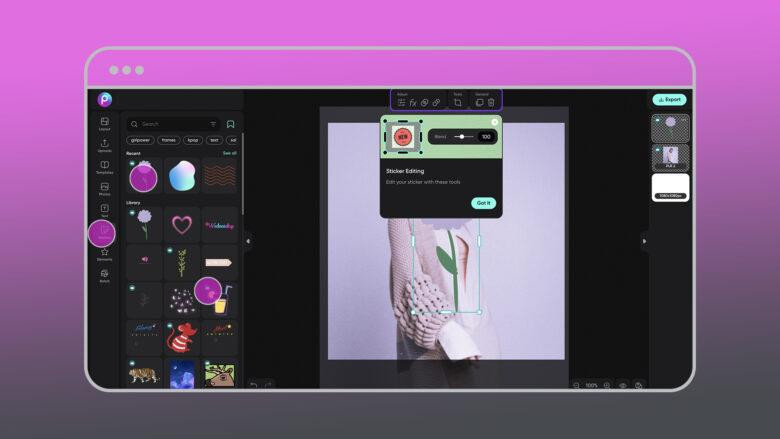 6. You can adjust the size, placement, and appearance of the sticker on your image, even adding a filter or effect to it.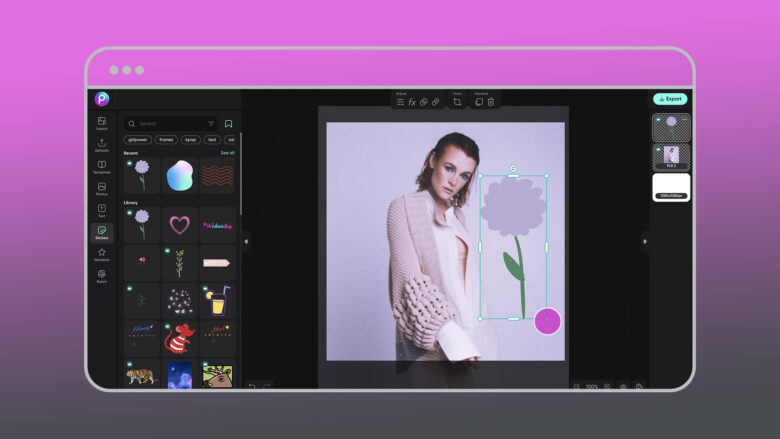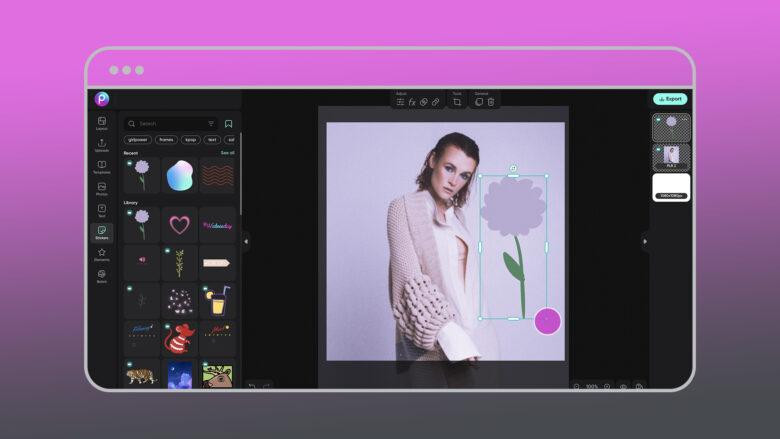 7. When you're happy with how your edit looks, click on Export and Share, making sure the checkmarks for Public and FreeToEdit are ticked or not, depending on your preferences.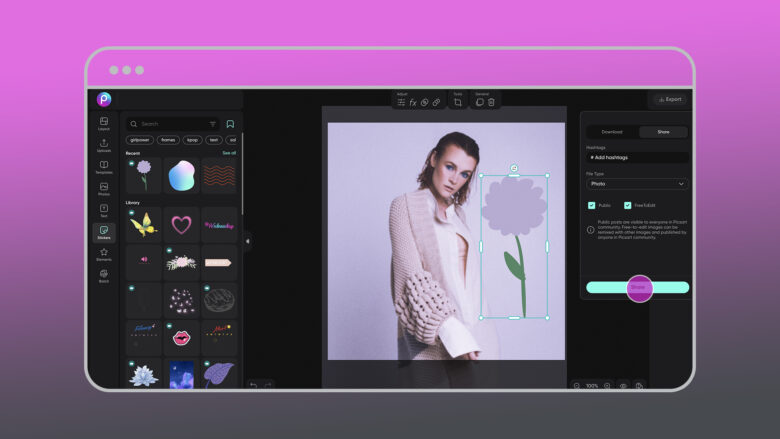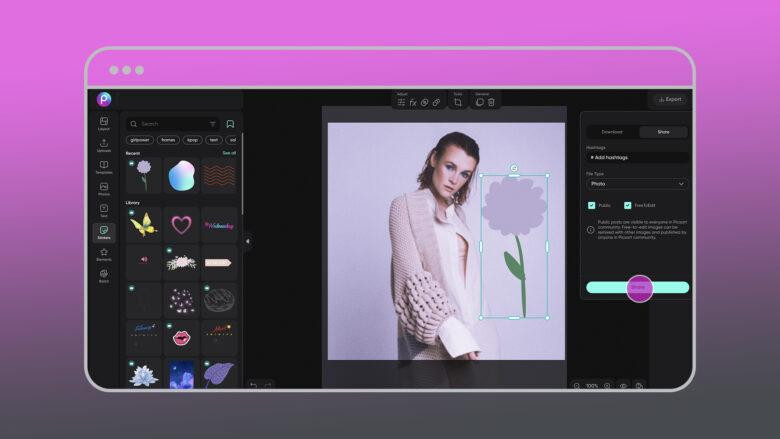 Picsart is a full ecosystem of free-to-use content, powerful tools, and creator inspiration. With a billion downloads and more than 150 million monthly active creators, Picsart is the world's largest creative platform. Picsart has collaborated with major artists and brands like BLACKPINK, Taylor Swift, the Jonas Brothers, Lizzo, Ariana Grande, Jennifer Lopez, One Direction, Sanrio: Hello Kitty, Warner Bros. Entertainment, iHeartMedia, Condé Nast, and more. Download the app or start editing on web today to enhance your photos and videos with thousands of quick and easy editing tools, trendy filters, fun stickers, and brilliant backgrounds. Unleash your creativity and upgrade to Gold for premium perks!