Eric Kim is a street photographer who has had his work exhibited in Los Angeles and at Leica, the German camera company, stores in Singapore, Seoul, and Melbourne.
He was a judge for the London Street Photography Contest of 2011, and has done two collaborations with Samsung, starring in a Samsung Galaxy Note 2 commercial as well as a campaign for the Samsung NX 20 camera.
He travels the world to shoot his street photography, and also to teach others about his artform. He has taught a photography class to under-privileged youth in Los Angeles, as well as a university-level online course at UC Riverside extension. He has also taught street photography workshops in Beirut, Seoul, Tokyo, Amsterdam, Berlin, Hong Kong, San Francisco, Los Angeles, Chicago, Sydney, Melbourne, Zurich, London, Toronto, Mumbai, Singapore, Kuala Lumpur, and Kota Kinabalu (and more to come).
We interviewed Eric to ask him about his work and insights on photography.
To find out more about Eric Kim, follow his blog.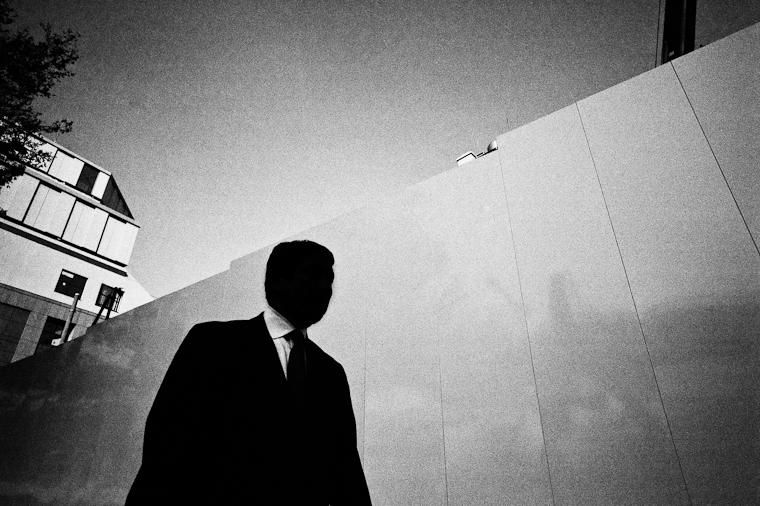 You are a street photographer. What is it about street photography that has such a strong appeal to you?
What I love most about street photography is the opportunity to connect with other human beings, and to simply get out of the house.
As much as I enjoy making interesting photos– I value the human connections I make when out taking photos even more. When out shooting street photography, I have met so many incredible people. Street photography gives me the opportunity and the permission to open doors to strangers I would generally never communicate or interact with.
Not only that, but I love the sense of support and love from the street photography community. I think it takes a special type of individual (humanistic) who is interested in street photography. I think you also have to generally like people.So if you take a bunch of people who are interested in street photography and bring them together– it generally creates a very supportive and intimate group. The friends I have made through street photography is what I value the most.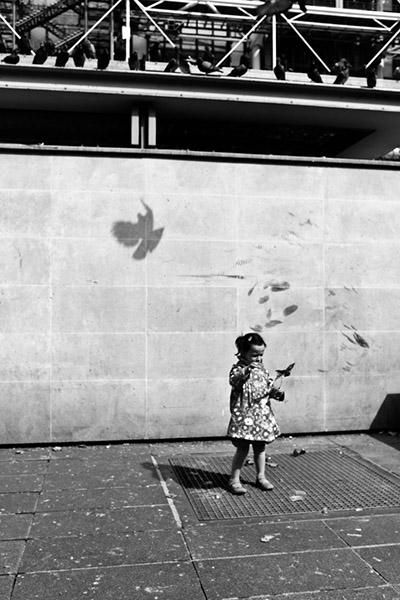 Likewise, you have done several series in black and white. What is it about black and white that appeals to you?
I love the rawness, the intimacy, and the immediacy of black and white. We obviously don't see the world in black and white– so the images become much more surreal.
What I also love about black and white is how it simplifies things to its core elements. I feel when I am out shooting in black and white, it helps me focus on shapes, forms, and the light.
Nowadays I have actually been shooting all of my recent work on color. Working in color is exciting– as the world is a vibrant place. But working in color also has its complications– colors can sometimes distract in a photograph. But when you create color combinations which work in harmony– it adds more value and interest in a photograph.
What do you look for when you head off into the streets of a city with your camera? Is there a theme to the kind of things you notice?
I generally have two approaches– depending on where I am shooting. I love being a "flaneur" in the streets– just someone who walks around, wanders, and takes random photos of things I see. This side of me is the one that hates having a plan– and having to shoot with something in mind. I generally do this when I am traveling to foreign countries, and I have no particular projects in mind. I have been contributing these images to my "Colors" series.
However one of the big projects I am currently working on is called "Suits" — in which I essentially take photos of working men in suits and ties. For this project, I specifically go to financial centers where I will see a lot of "Suits." So generally when I am in New York, London, Tokyo, or San Francsico– I shoot my "Suits" project.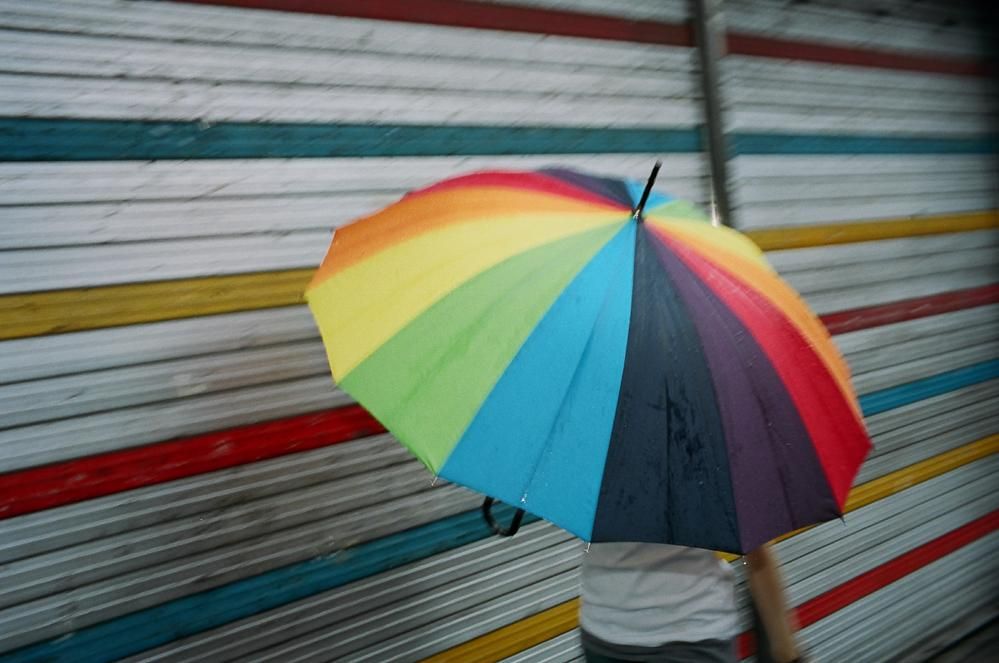 Your work takes on a variety of forms, but there is a dark side that seems to emerge in a lot of the subjects in your photos. Why?
I studied sociology in school– and there are a lot of negative things I dislike about society. I hate our obsession with wealth, power, and money. I think a lot of these materialistic things in society make us miserable, jealous, and envious of one another.
Therefore I see a lot of darkness in my photos– in seeing the world with a very critical eye.
However at the end of the day, I am still quite a positive and optimistic person. I think if we become conscious enough of our environments and societal values– we can transform ourselves.
Therefore I hope that my photos aren't just pretty photos to look at– but photos that will impact and affect people to either change their behavior or outlook in life.
You also seem to be quite skilled at using your photography skills to play with focus, and strategically blur elements within your photo. Do you always plan which elements you want blurred and what is it about this effect that you like so much?
I think a lot of the blur comes from the fact that I shoot quite a bit with flash, and often with moving subjects. For my older black and white work, I would use a flash and drag the shutter. This gave a nice effect that the subject would be tack sharp, and the background blurry. I like it because it gives the photos an uneasy feeling– having energy, motion, and vigor.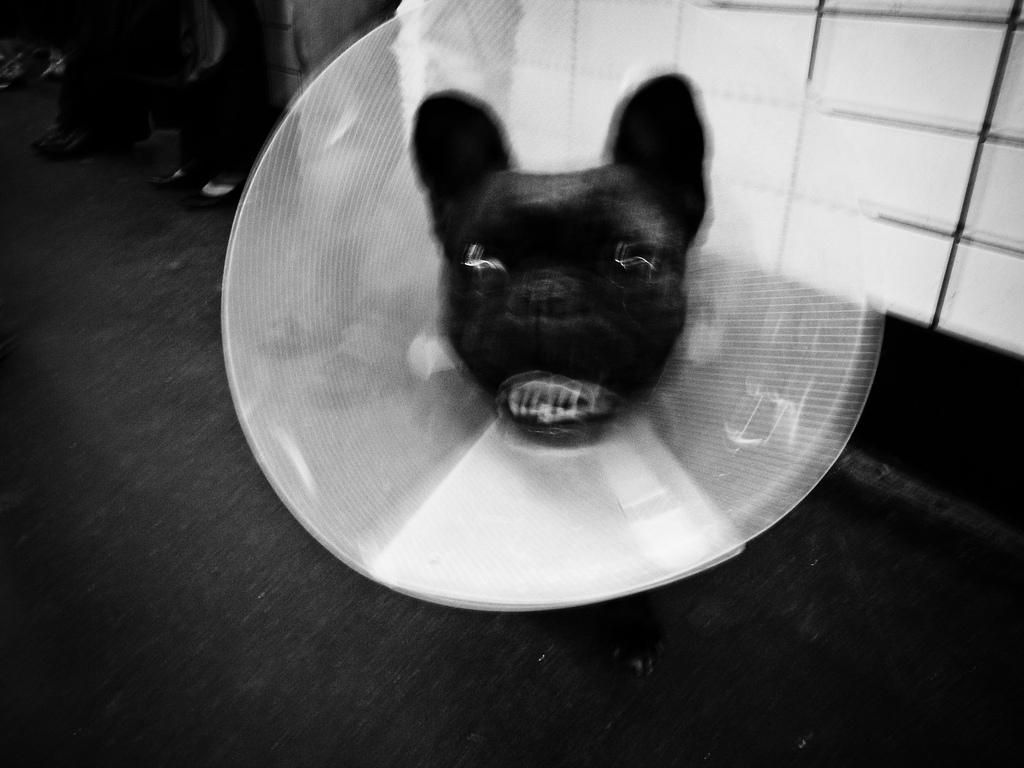 You discuss the idea of the "self" in your photography. Can you tell us what this idea means in your work?
I am quite fascinated with the idea of the "Presentation of Self" — by sociologist Erving Goffman. Pretty much the idea is that in everyday life– we are like actors in a play. We want others to have a certain impression of us– which we show through our behaviors. This includes the way we walk, talk, and much of the material things we possess. Especially in materialistic societies– we try to show our identity through the clothes we wear, the phone we use, and the car we drive.
I like to personally think that our identities shouldn't be derived from these materialistic things. Rather, they should come from a much deeper and personal space– from our souls.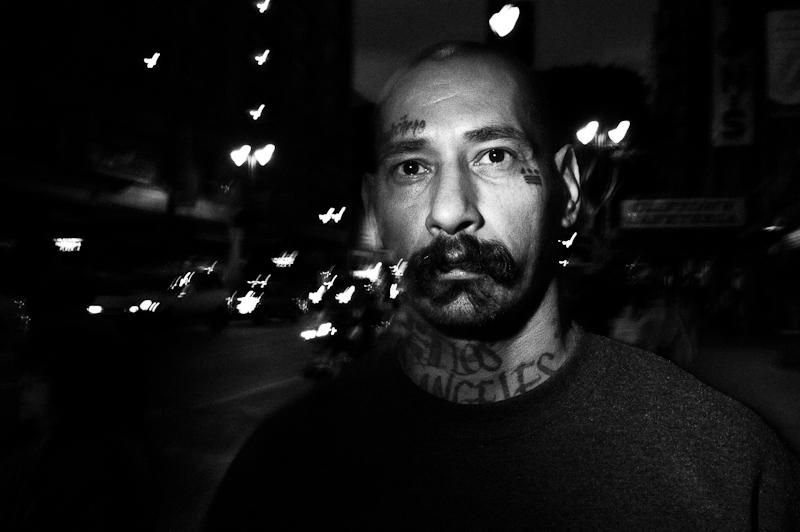 What is your favorite part about being a photographer?
I love the sense of freedom of being a photographer. I used to work a corporate job, and hated having to work a traditional 40-hour work-week, from 9-5.
Even though I have a lot less financial security working as a photographer and no health care (only for emergencies)– I love how I can wake up whenever I want to, write about whatever I want on my blog, and let my natural curiosity and passion lead my day.
I also love the traveling I am able to do through teaching my street photography workshops– and building connections with other street photographers from halfway across the globe.
One thing I am trying to do constantly is build a sense of community– bringing like-minded and equally passionate photographers together.
Is there a subject that you would love to photograph in the future that you have not already?
One subject I would like to document more of is luxury and materialism. I know a lot of work on the subject has already been done (primarily by Martin Parr)– but it is still a personal subject that I find fascinating (and revolting) — and want to explore photographically.