The new iOS 14 update brings along with it tons of customization features. One that we're incredibly excited about, beyond being able to customize your home screen, is that you can finally add widgets to your home screen! Your phone is basically an extension of yourself, so having everything you need at the touch of your fingertips is key. And with widgets, you're able to quickly access the most important information from your favorite apps.
What Is a Widget?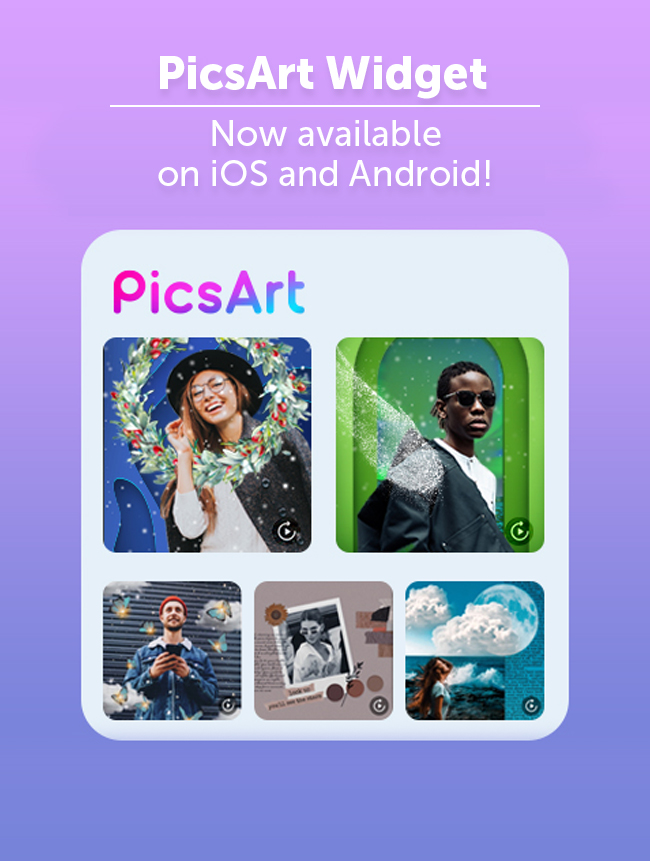 Widgets are like shortcuts on your phone. They're an easy way to add extra functionality to your device by pulling up features normally found inside an app. You can see the widgets on your iPhone by swiping right when on your home screen. Adding widgets for your favorite apps is the single best way to keep up-to-date with the latest news and trends from the comfort of your home screen. 
We're excited to announce that the PicsArt widget for iOS 14 and Android is now available! With our brand new iOS14 and Android widget, trending Replays are now more easily accessible than ever before. We're super excited about this since it enables you to easily see what's trending and make your own edits in just a few taps. 
What Are Replays? 
Replays allow you to recreate other users' edits on your own image, in an easy-to-follow, step-by-step process. You can even use the Replay feature to create your own custom presets! They're perfect if you're just starting out with photo editing software, are looking for photo editing inspiration, or you want to apply a similar look and feel to your brand photos. With Replays now easily accessible in the PicsArt widget, you'll be able to get quick editing inspo and see what's trending in the editing world! 
How To Set up an iOS Widget on Your Phone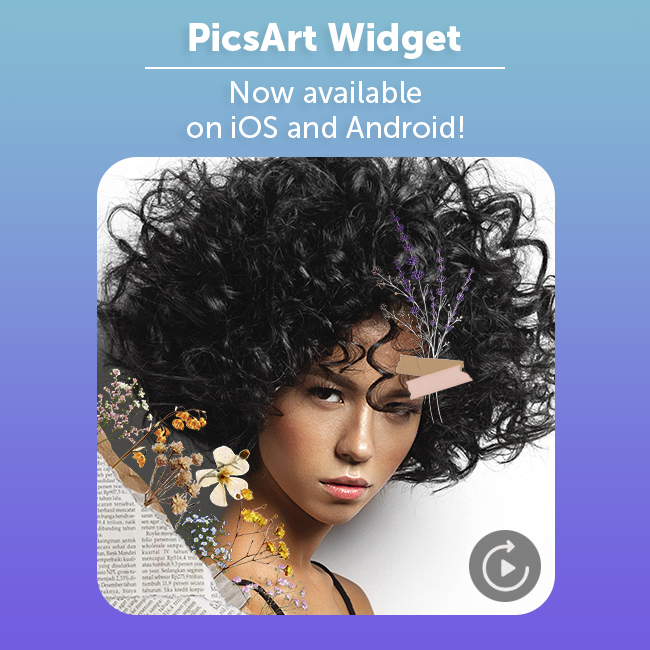 When you set up the PicsArt widget on your iOS or Android home screen, you'll immediately see some top trending Replays of the day to apply to your own images.
So how exactly do you set up one of PicsArt's three new snazzy widgets on your phone? We've broken out below:
Step 1) Tap and hold an empty area on your home screen, wherever you'd like to set up the PicsArt widget.
Step 2) Tap the plus (+) button on the top-left or top-right side of your screen (this varies depending on your device model).
Step 3) Scroll down to find the list of your apps and tap on the PicsArt app.
Step 4) From here you can scroll left and right to select which of the three widgets you want on your home screen.
Step 5) Tap Add Widget and enjoy! 
There are three PicsArt widgets you can pick from. The first one shows you the top trending Replay and takes the smallest area of your home screen. The second widget shows you the top three trending Replays and the third one shows you our top five trending Replays. Pick whichever one feels right for you and your phone.
Whatever widget you choose, we're sure you're going to love having direct access to some of the best Replays right at your fingertips. 
PicsArt all-in-one Photo and Video Editor, Collage, and Sticker Maker is the world's largest creative platform with over 150 million monthly active creators and influencers. PicsArt has collaborated with major artists and brands like Taylor Swift, The Jonas Brothers, Gwen Stefani, Maroon 5, Lizzo, Meghan Trainor, One Direction, MONSTA X, Warner Bros. Entertainment, iHeartMedia, Condé Nast, and more. Download the app today to level-up your photos and videos with thousands of quick & easy editing tools, trendy filters, fun stickers, and brilliant backgrounds. Unleash your creativity with PicsArt and upgrade to Gold for awesome premium perks!