Today is World Autism Awareness Day, and there is no better way to increase your autism awareness than to actually see the world through eyes of an autistic mind.
Meet Hulda Sandelin (@huldasandelin), a gifted Swedish photographer who wasn't diagnosed with autism until reaching forty years of age. She was so skilled at adapting to fit in that it was only when she realized it for herself that she was finally diagnosed.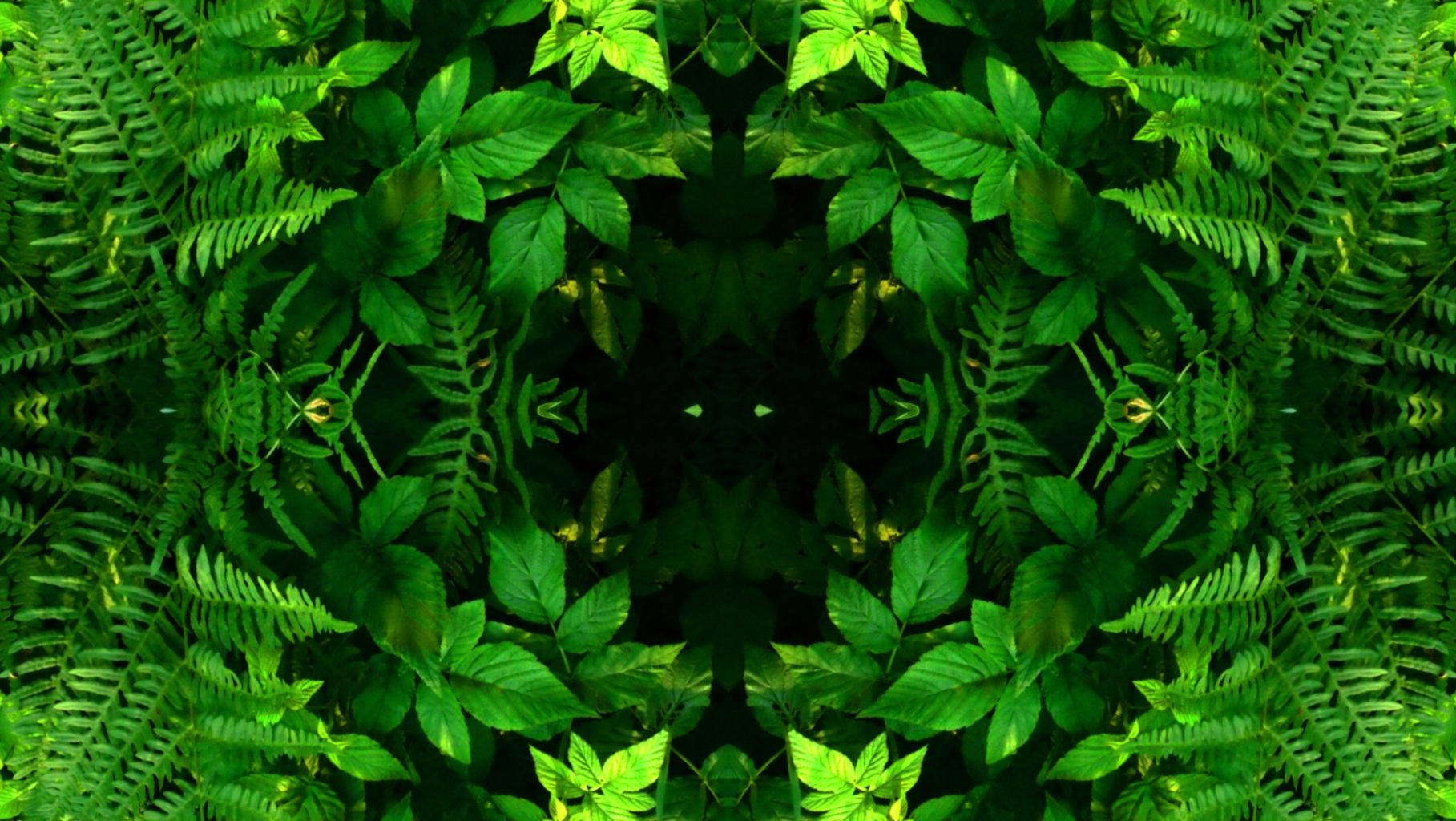 The diagnosis process took a year and a half, and by the end of it, Hulda felt she needed to explore what it all meant to her. She decided to start an anonymous PicsArt account, My autism mind (@myautismmind), a creative space where she could explore her mind through art. The project was especially exciting given that Hulda had not really done any painting or drawing since her early youth, 20 years ago.
Eventually friends from her original account caught on and because Hulda, like almost all people with autism, has an aversion to lying, she soon lifted the anonymous veil. Now, @myautismmind has the dual purpose for Hulda of showing others what she sees in her mind and also giving them an idea of what it might be like to live with autism themselves.
If the gorgeous art in Hulda's portfolio is not enough proof of how awesome she is as an artist and human being, the interview we conducted with her for World Autism Awareness Day will surely make it crystal clear. The way Hulda explains her art turns something that is already beautiful into a genuinely enlightening and personal experience.
You could not have stumbled upon a more charming and eloquent individual to welcome you into the world of autism than Hulda. The full interview is below, so we'll leave you to it.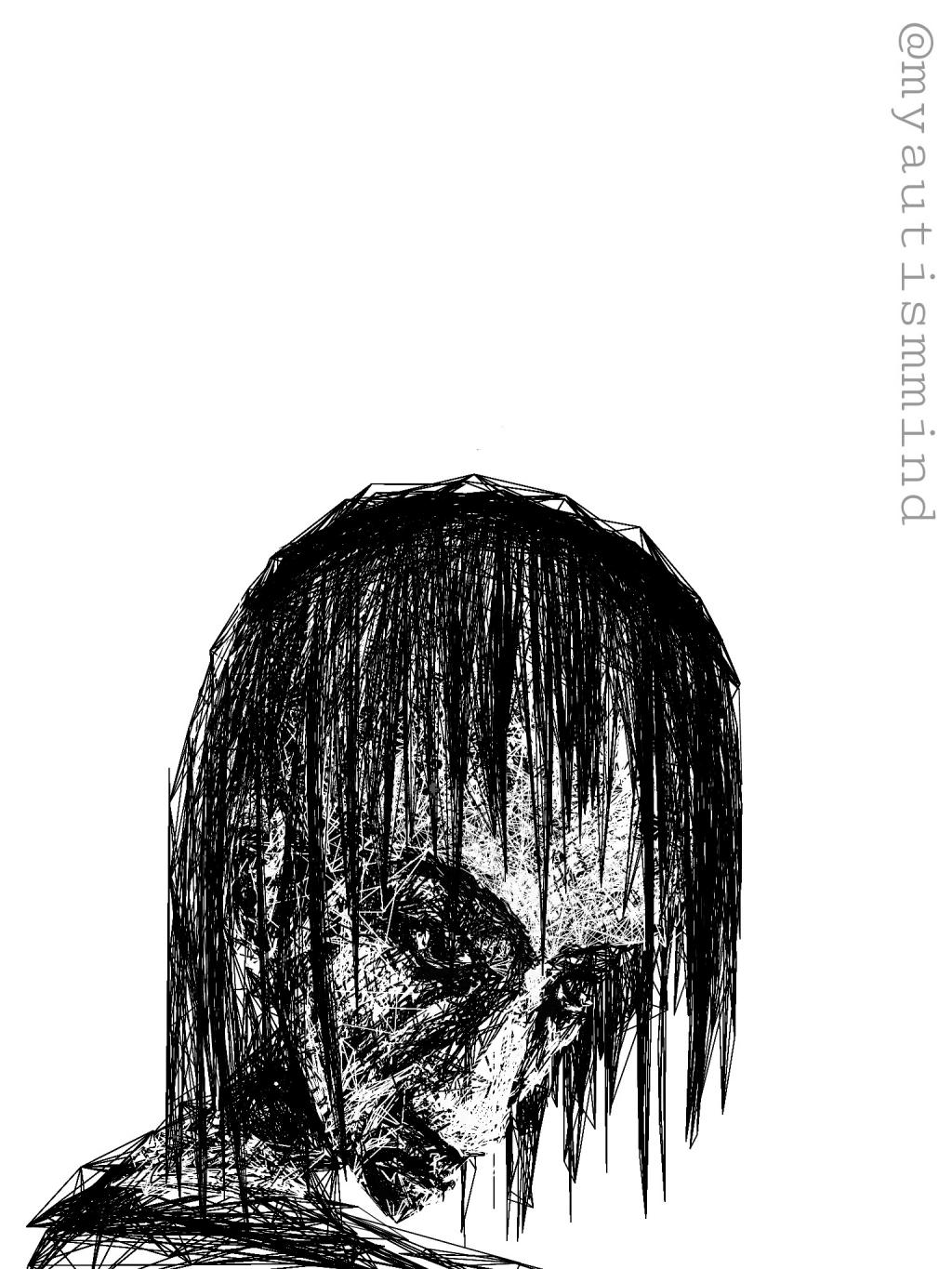 Let's start with your first artistic experiences. Can you remember what painting was like as a child?
I have always seen the world as images in my mind. I have to visualize everything to understand it. That means that I visualize even abstract things like feelings, human behavior, etc. It was those images I put on canvas or paper or anything else that I found suitable.
What form of autism do you have?
Today all forms of autism have been lumped under the term autism spectrum disorder, in short, just autism. But I think most people will understand my condition better if I say that I have Asperger's syndrome.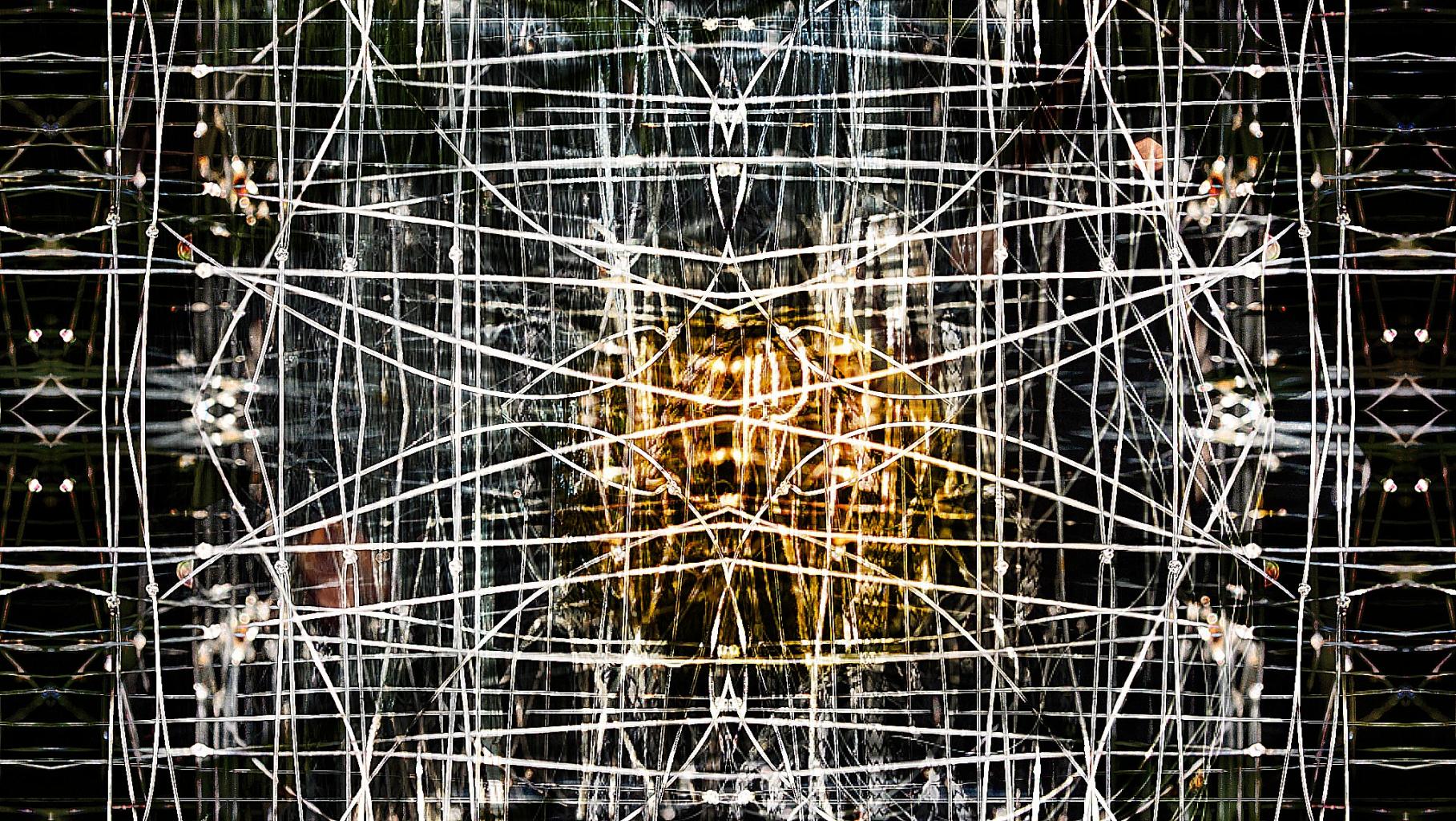 How does your autism affect you?
It affects me in almost every situation in my life.
How about we start with sensory stuff.
I lack the ability to filter out unnecessary sensory stimuli. For example, I hear everything all the time. The low humming noise from the ventilation, cars passing by on the street, people coughing or just breathing, the computer fan, etc… Most people filter out noise that isn't important, making it easier to concentrate on what's relevant.
Another example is that I feel my clothes against my skin all the time. Most people stop feeling them after a while but not me, so I have a hard time dressing up for a party. There seems to be some kind of unspoken law for women that to be beautiful you have to wear very uncomfortable clothes.
And what about socially?
I have no intuitive understanding of social context. Most people are born with the ability to understand others without having to think about it. They know how to behave and interact with others in most situations.
I have to use my intellect and analyze every step in the social interaction, make conclusions of what I observe and consciously make decisions on what I will say or do next. But I've been quite good at it. So good that no one figured out that I had autism before I realized it myself at forty years of age.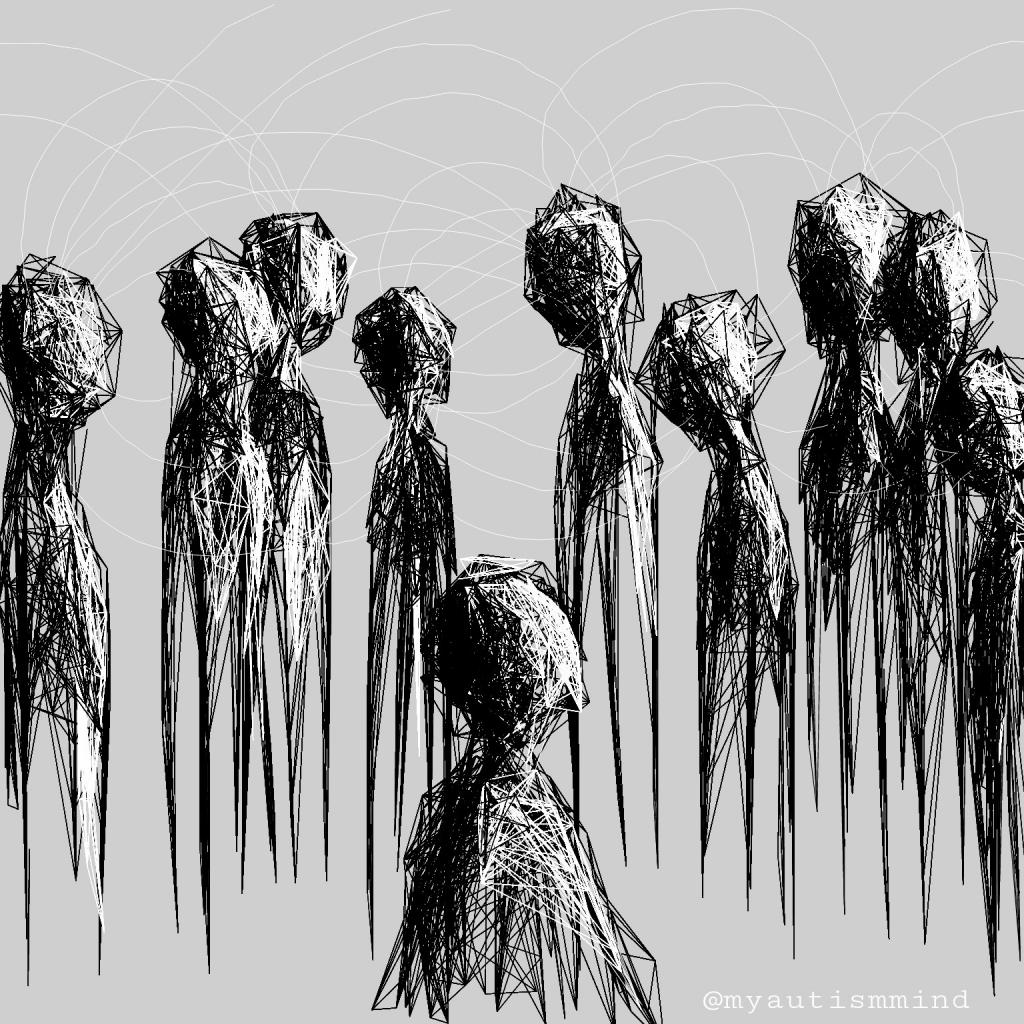 It also quite literally affects how you see and process things, right?
I see the world in "dots." Others may call it a high interest in details. But to me it is more than that.
If I'm looking at a landscape, every tree, branch, and leaf has dots, and every dot has information bound to it. So, for example, the dots on a leaf tell me its color, the time of year, if it is infected with fungus, if the tree is doing well and so on. This information is easy for me to process because it's supposed to be there.
But when there are things in the landscape that don't belong, like a telephone line cutting through a view, my mind gets stuck on those dots, because they have so much more information like who put it there, why, when, for what purpose and so on. And I cannot turn this off and just enjoy the view.
I see people in dots too. To understand them I analyze their facial expressions, the tone of their voices, the way they move their bodies… When I have sorted and combined enough of the dots of a person I start to feel that I understand them.
So… I can do everything that others can do, it just takes more energy and it's very stressful but at the same time a lot more interesting. I don't want to have any other kind of mind [smiles].
Do you think your autism also affects your art?
Yes, definitely. My ability to see instead of just look gives me an advantage in my photography. The importance of structure in my mind drives me to always find the best perspective, composition and lighting in my pictures. My ability to observe and notice human behavior and visualize what I have in my mind helps me to create images that give others an opportunity to embrace new perspectives. But on the negative side I can be too much of a perfectionist and easily get stuck on details no one else would notice.
Can you explain the differences between your two PicsArt accounts, @huldasandelin and @myautismmind?
Oh, that's easy. I've dedicated @huldasandelin to showing the world what I see in my surroundings. And I'm obsessed (I have to admit) with capturing the image in the moment, so I rarely edit these pictures at all. Sometimes I need to crop and straighten. I can't stand a leaning horizon.
On @myautismmind, I'm dedicated to showing the world what I see in my mind and how it might be to live with autism. I let myself experiment with different techniques that PicsArt provides and I try to put my drive for perfectionism aside. I realize that if I don't, I'm putting up fences for my creativity and that takes all the fun out of it. [It's also] a place where I rediscover my slumbering artist side and a way to explore those parts of my mind that I have been so good at burying to fit in.
So [the two accounts] are simply ways to see, ways to be creative.
Can you talk about what inspires your abstract portraits?
When I start with the white background on my tablet I see in my mind what I want to draw. Right now it's faces. I don't know where they come from. They are not portraits of real people, they are just faces that I see in my mind. Then I sort of modulate the image I want.
The choice of the brush that forms clusters of triangles is fascinating to me because it visualizes the way I see people — all these dots that I have to combine to create symmetry and patterns in the chaos of human expressions, behavior and feelings.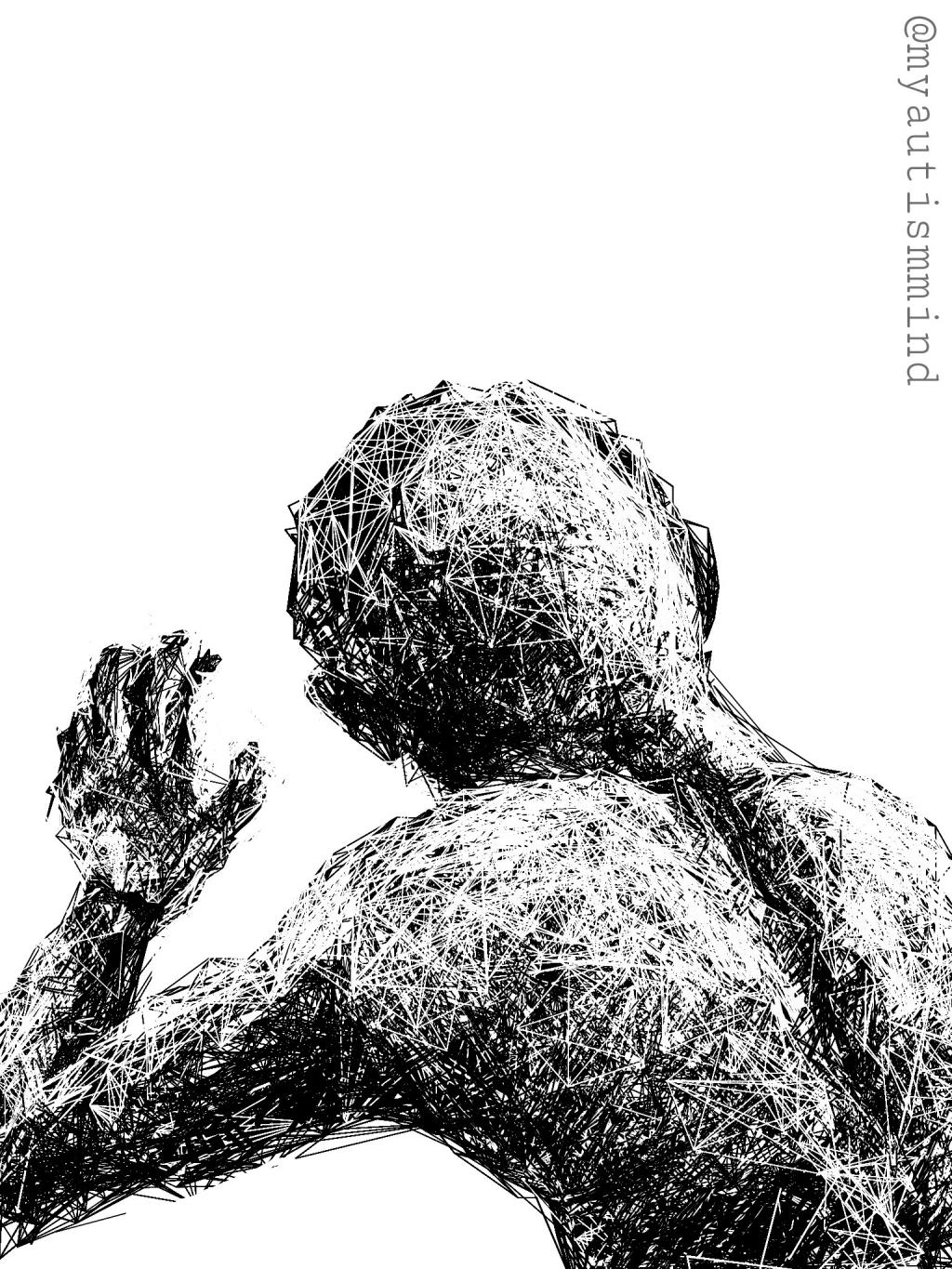 You seem to have an interest in patterns and symmetry. Are these things that you enjoy exploring?
I'm not exploring it, I just can't avoid it… Symmetry and patterns are the cornerstones of my mind. So if I'm going to explore I have to force myself to go outside of that, and that's really hard for me.
What is the biggest misunderstanding people have about autism?
That everyone is like Rainman… Autism is a spectrum and we are very different. The diagnosis is just one page in the book of life, but it's all the other pages that define who you are. In my case, a mother, wife, graphic designer, educator, web designer, sci-fi lover, friend, artist, photographer, a very bad cook and a very good organizer.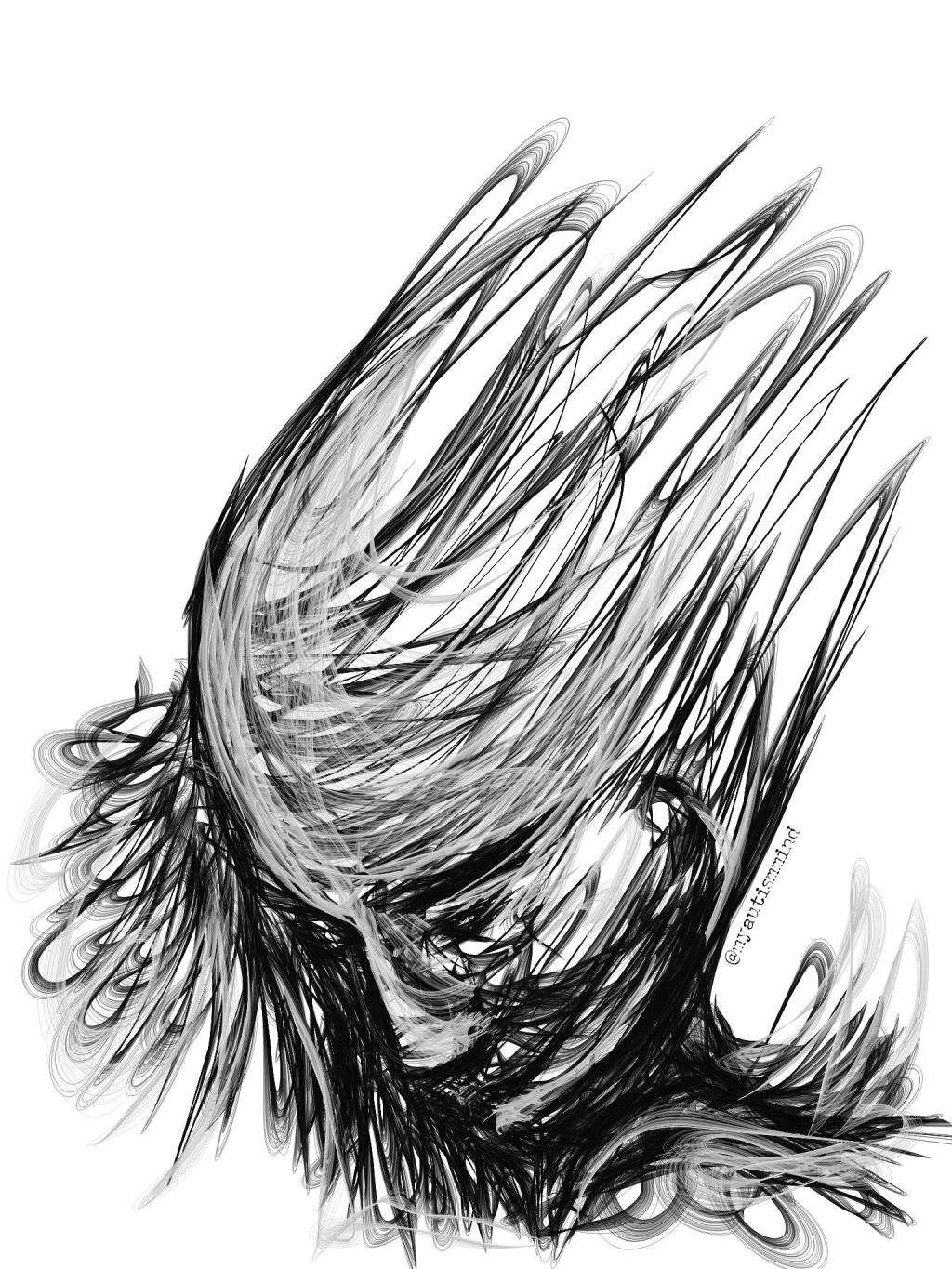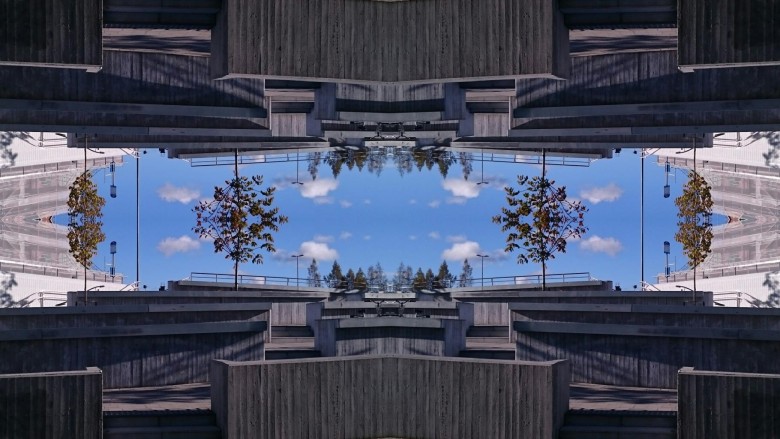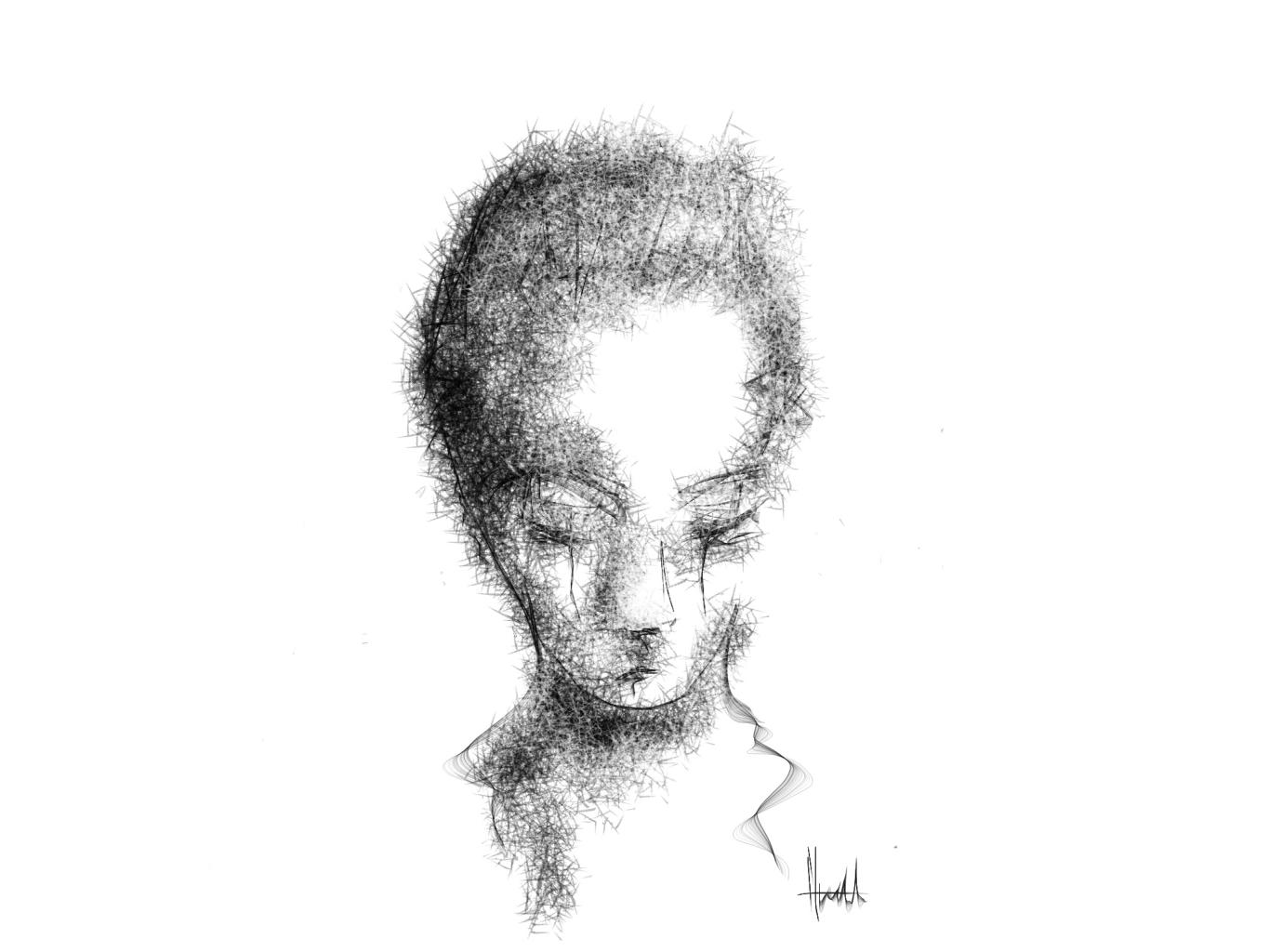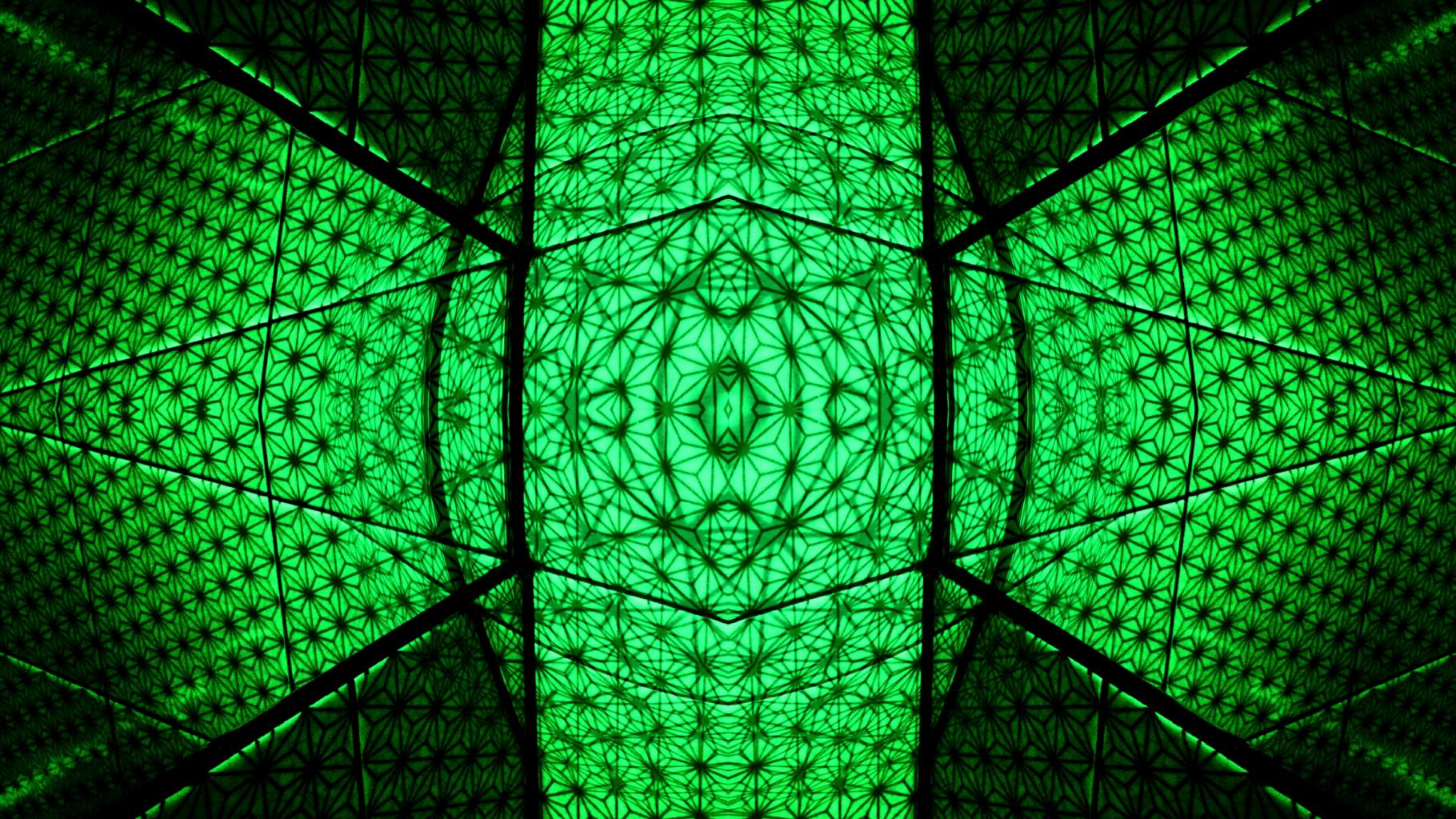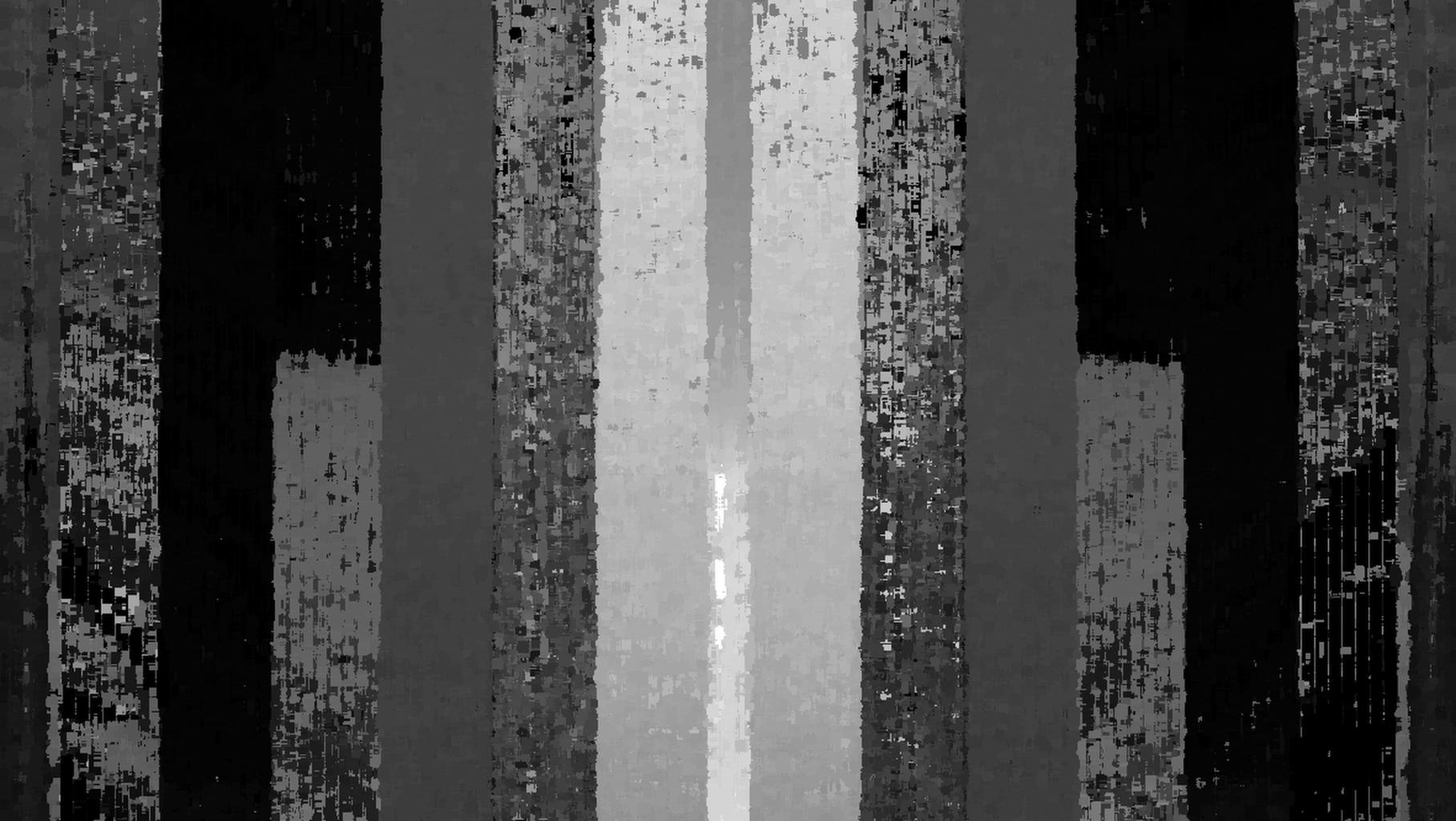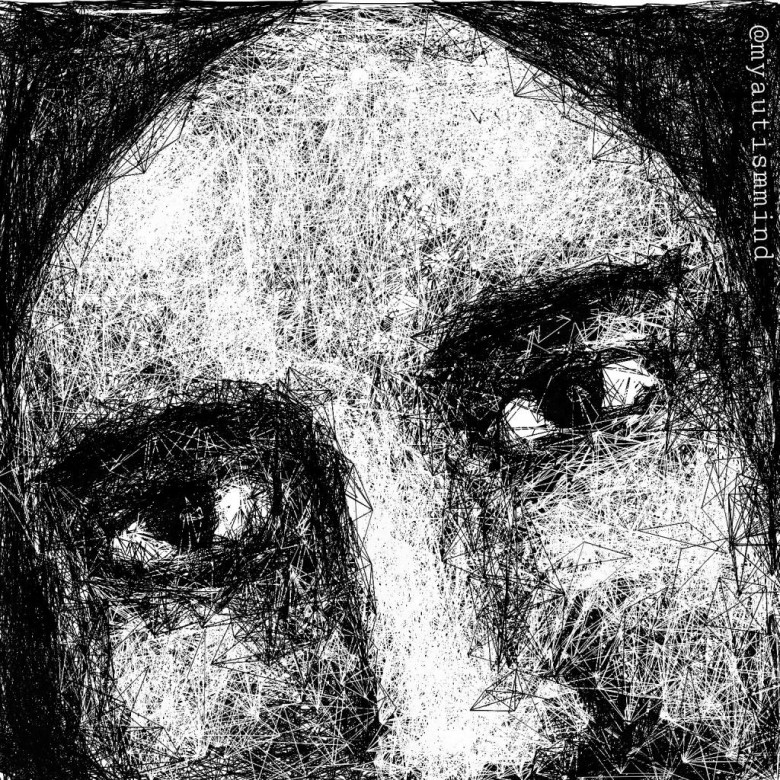 As it's World Autism Awareness Day, we are thankful for artists like Hulda, who show us so wonderfully how to begin to understand the effects of autism. Be sure to follow her account, and discover other amazing artists and stories through PicsArt.
Images courtesy of Hulda Sandelin at My autism mind (@myautismmind).