Fog: horrible to drive in and incredibly inconvenient at scenic overlooks, but a unique opportunity for photographers to capture eerie, evocative and atmospheric images. If you've ever dreamed of adding a little Tim Burton swag to your pictures, then I'm here to make all your dreams come true by unraveling the mist-ery of capturing fog on camera. Here is your definitive guide to fog photography (or as I like to call it, fogtography):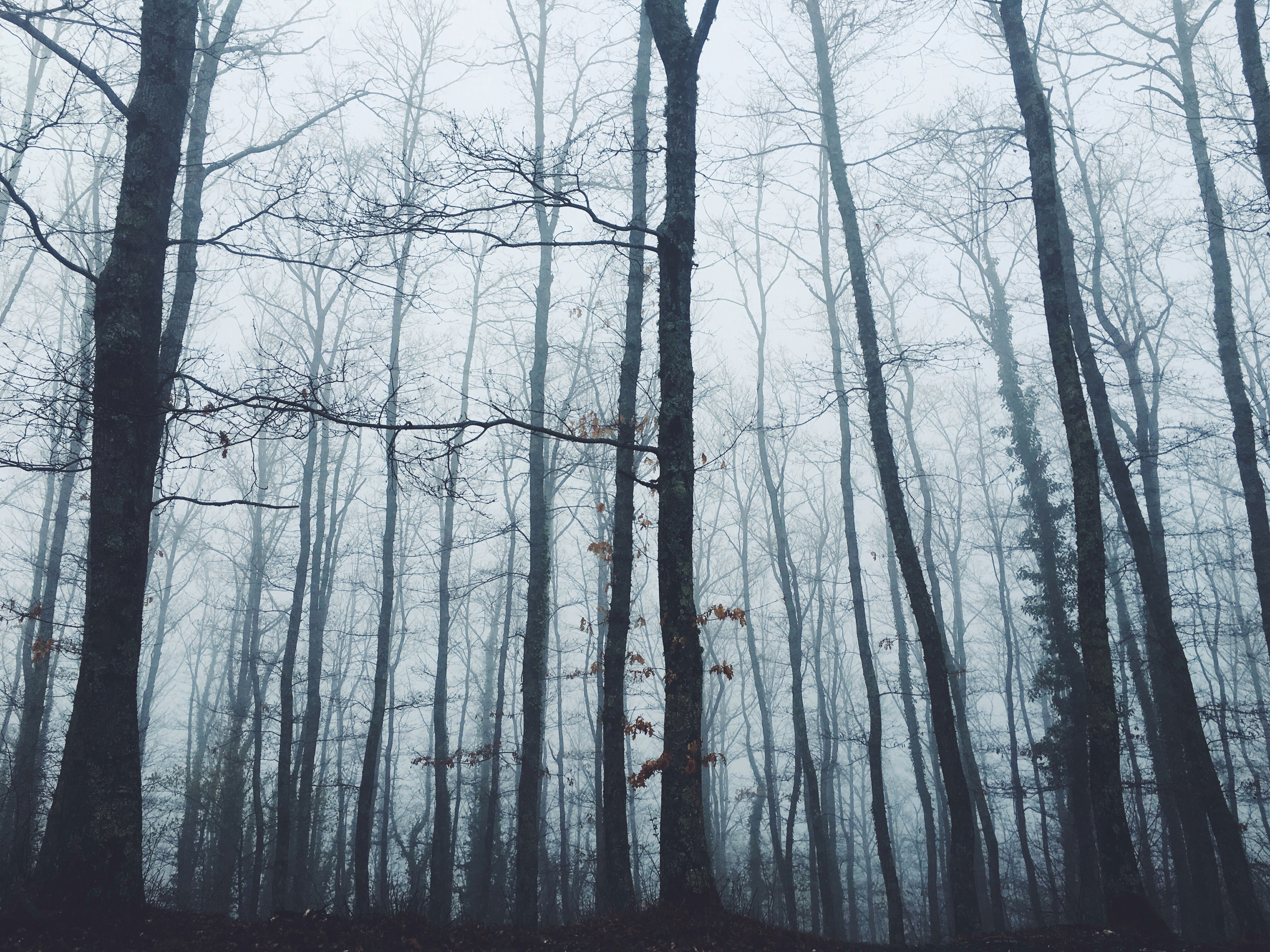 Location scout ahead of time.
The morning you wake up to a foggy dreamscape is no time to drive around for hours trying to find the best spot for fog photography. As quickly as the fog rolls in, it will roll back out, so location scout ahead of time! Find a place with depth so your photographs can capture the gradient-obscuring effect of fog. A forest with tall pencil trees, a winding road, a mountain peak — anywhere with a sense of perspective will be beautifully highlighted by fog.
If you don't know where to start looking, here are some of fog's favorite hangout spots:
Valleys. Fog loves spilling into valleys almost as much as Betty Butterfingers likes spilling red wine on your new carpet at your housewarming party.
Water. Especially larger lakes. They retain a warmer temperature, which contrasts with the cold air, and fog just can't resist.
Forests. Fog might as well have a PhD in Creeping Through Forests Like an Ominous Force, because that's where I always find it.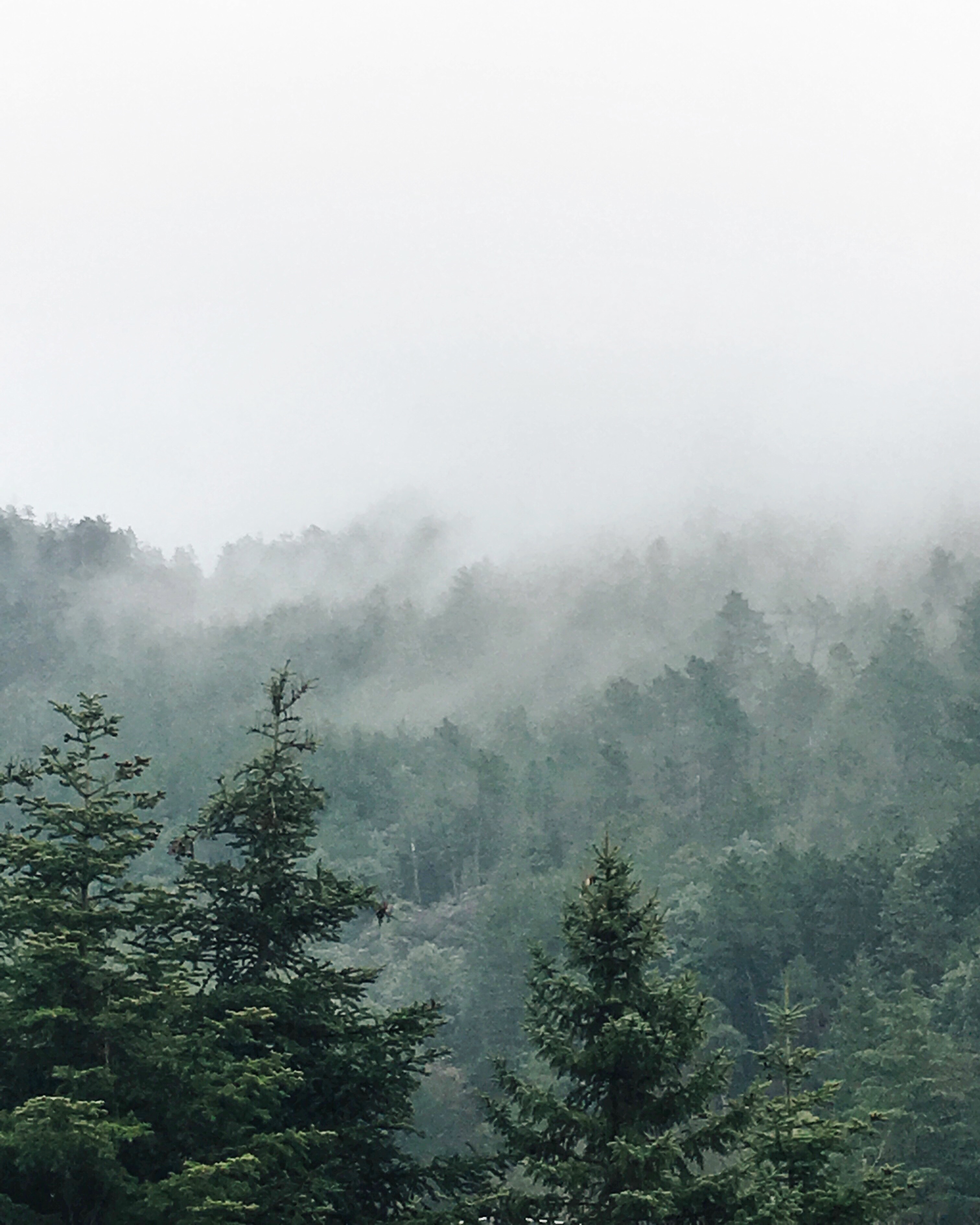 Always be prepared.
Fog, like our midnight cravings for nachos, can't be controlled. So when you're relying on it for your fog photography, you have to be ready to strike at all times. If it's a particularly rainy week, keep your camera batteries charged, one eye on the weather forecast and one on the window, so you can be ready to bolt out the door at any given moment and go to your foggy place (known in the biz as chasing fog).
I've found that the best time to capture the fog is in the early morning just before sunrise, but if you're not a morning person, you'll have a good chance later in the evening after the sun has set.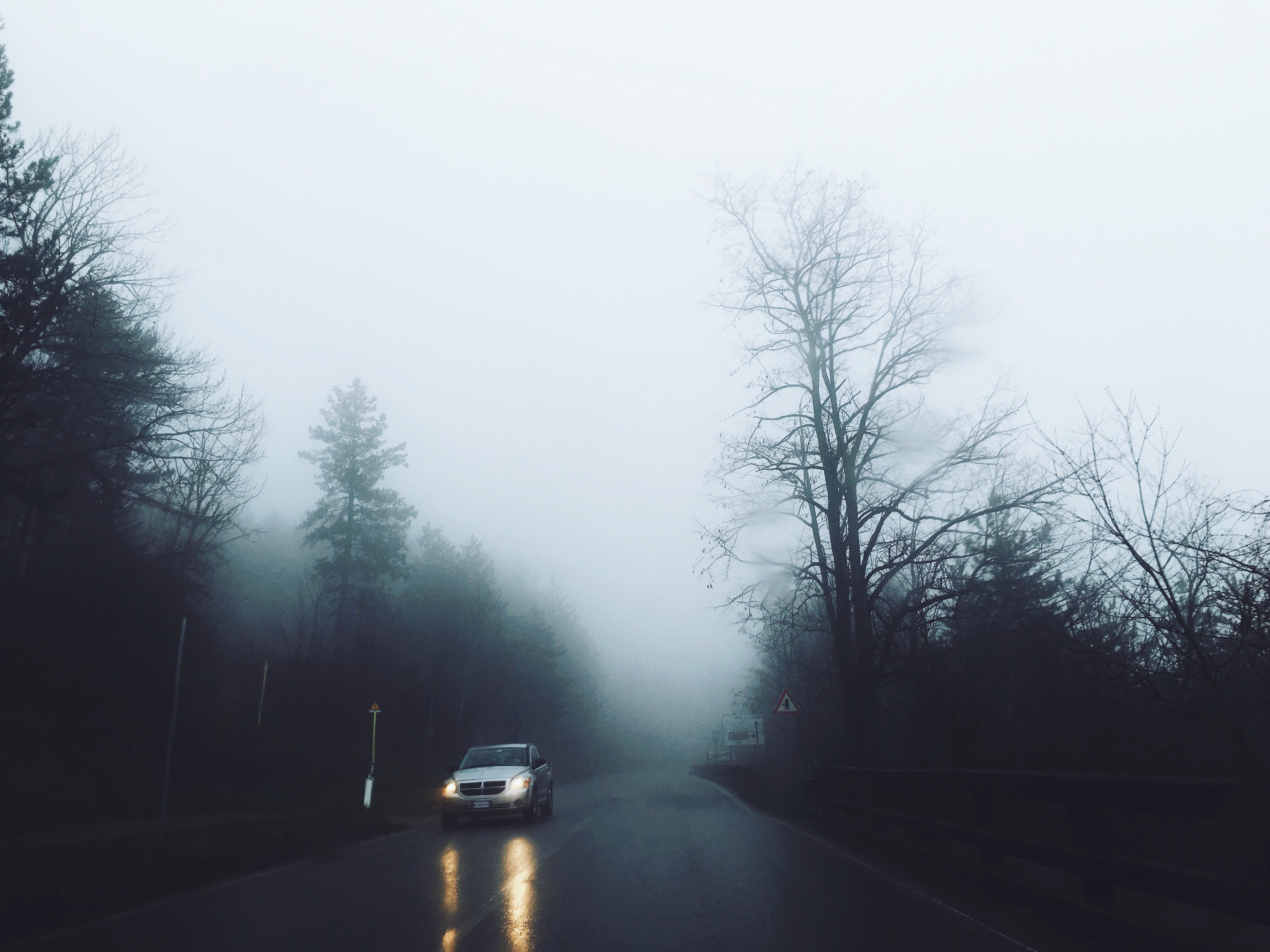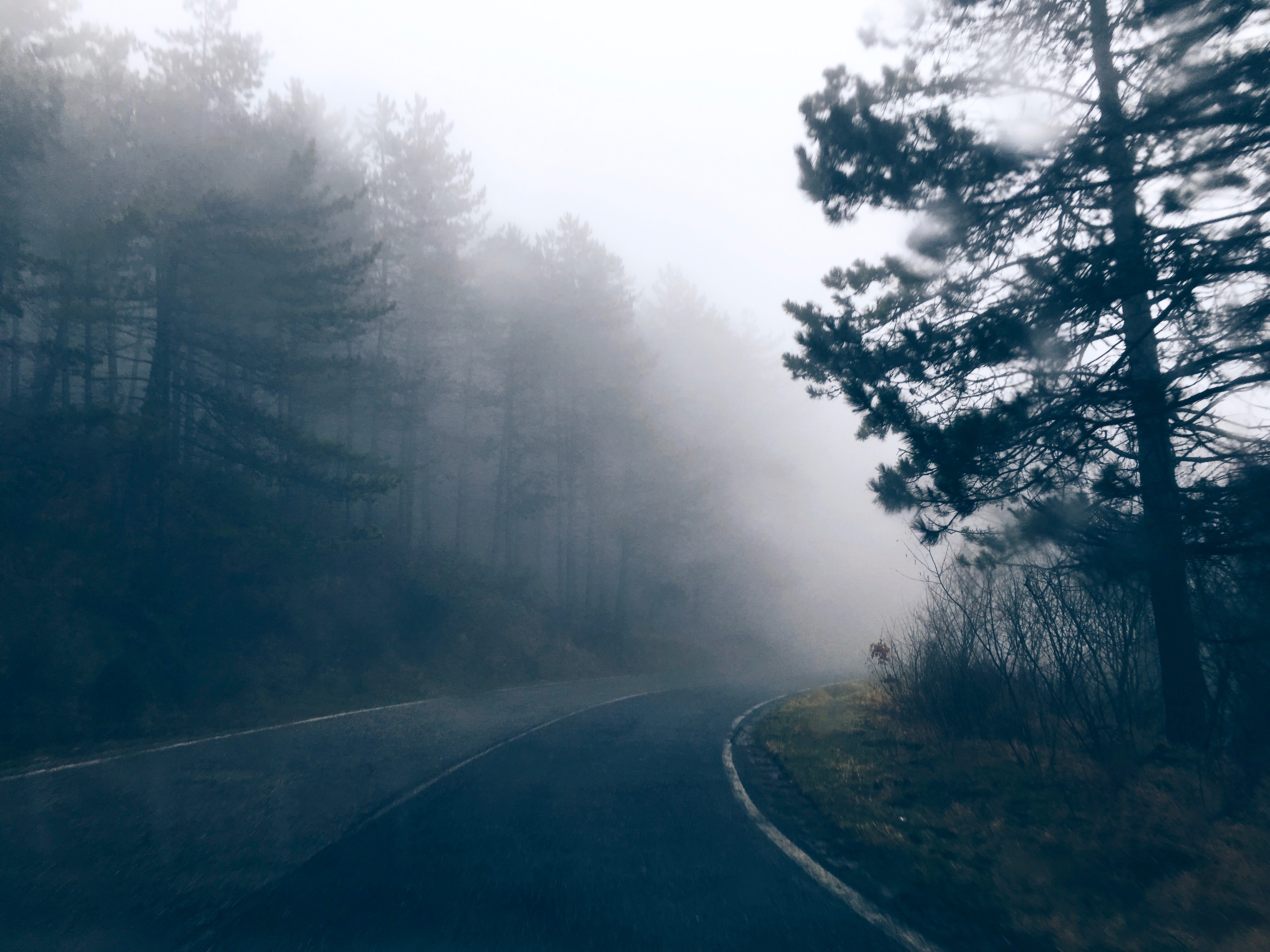 Light settings are your best friend.
Fog is nature's softbox, which means it scatters light and makes the air more reflective. This diffused light can be a blessing and a curse. On a foggy day, you'll find that there will be a low contrast and colors will feel less saturated. Because fog makes the air more reflective, your camera will think it needs to decrease the exposure, so adjust it manually to compromise (You can also play with this in post-processing, but if your picture is too underexposed or overexposed, the quality of the image will degrade when you edit it).
Since you'll be photographing in the darker parts of the day, you'll need a longer exposure time. Because fog is usually in motion, a longer exposure will give a blurry effect. If this isn't what you want, keep the exposure time short. The length of time will depend on the effect you're after, the amount of wind present and whether or not you have a tripod with you. Experiment until you're happy with the result.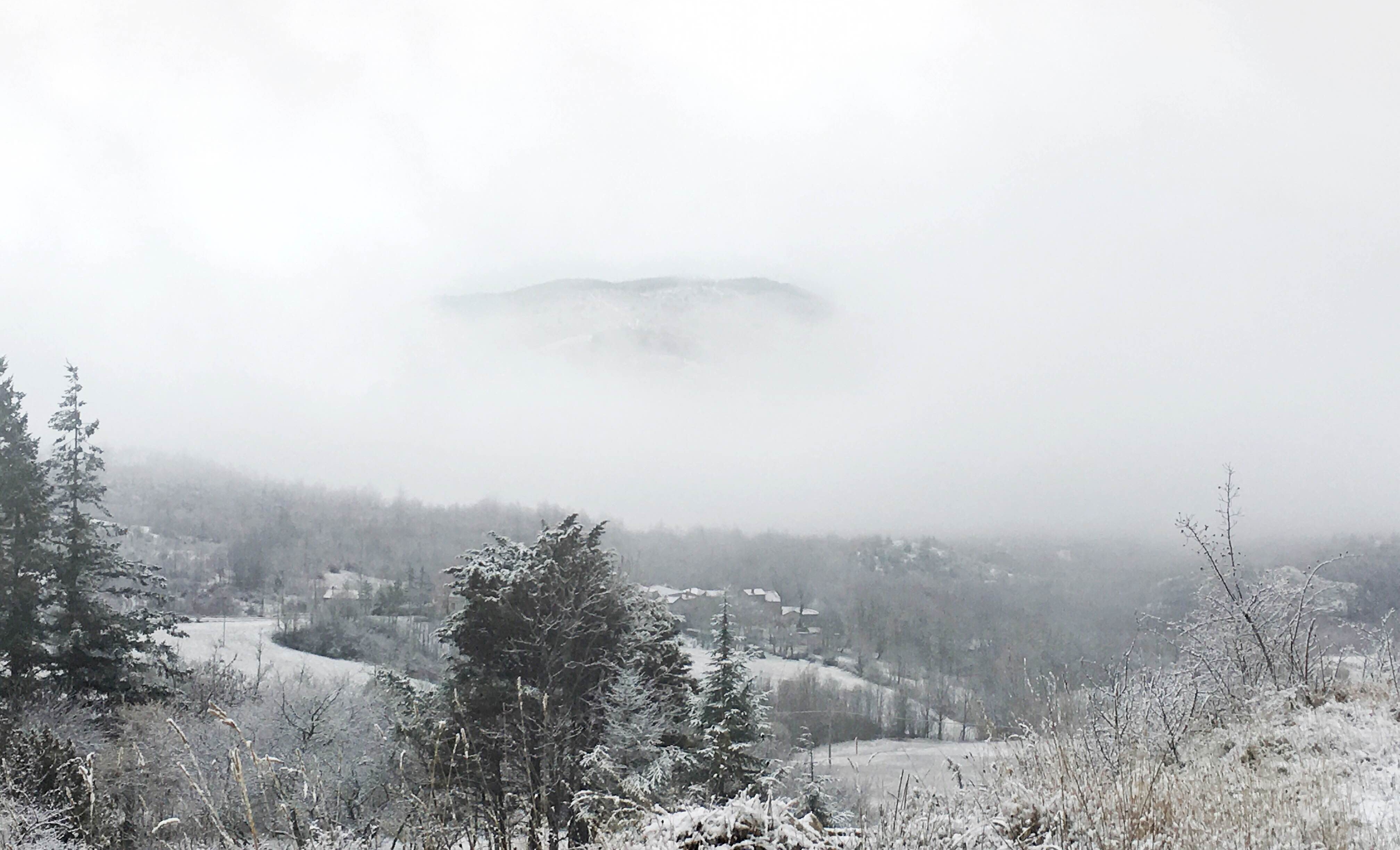 A tripod is your second-best friend.
I highly suggest using them in your fog photography. Fog creates a sense of stillness, and to capture that, your camera needs to be still, too. A tripod will allow you to shoot with a lower ISO, resulting in a more detailed image. If you don't have a tripod with you, have no fear — just keep the exposure time short and turn up your ISO.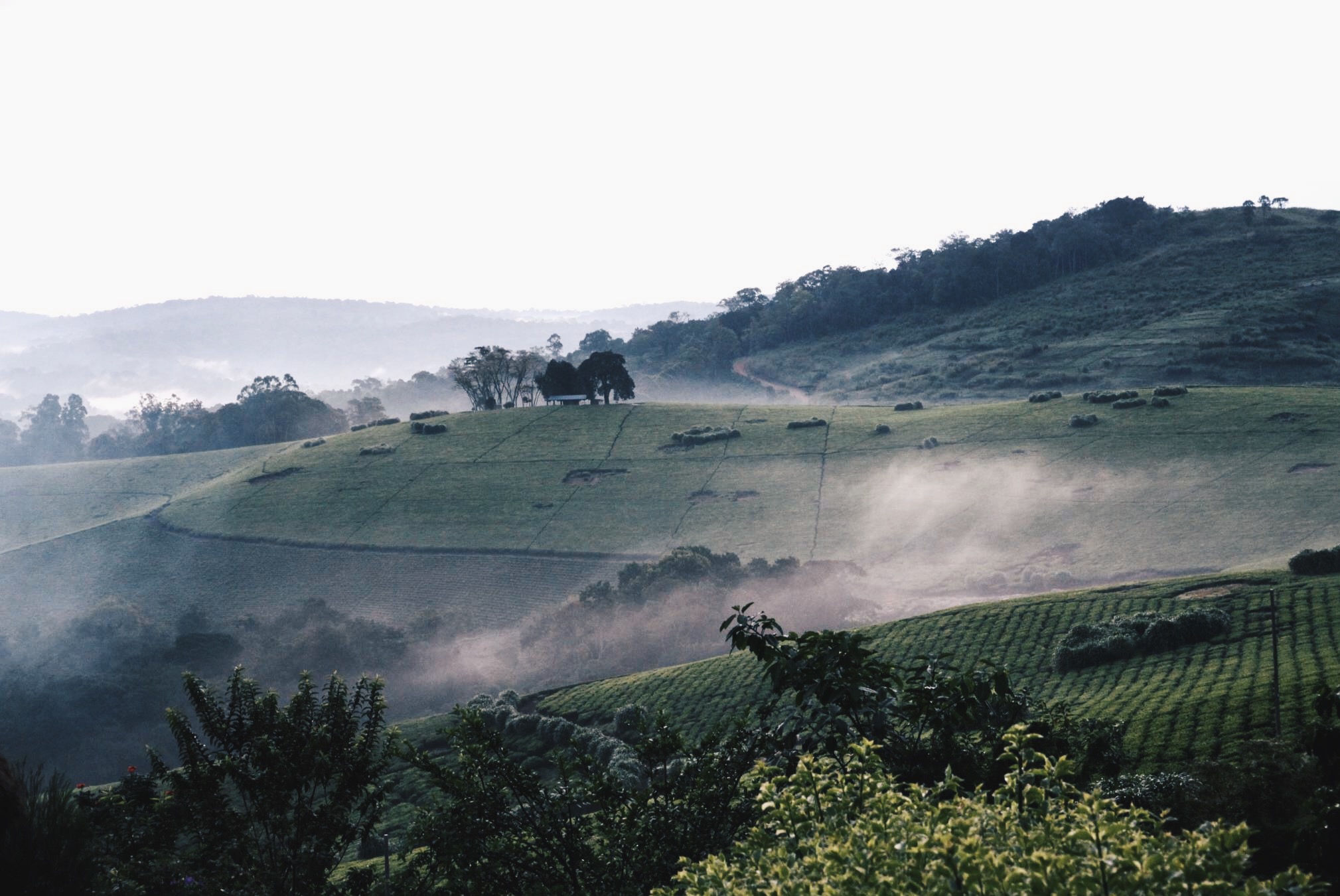 Find a focal subject.
Fog often makes photographs feel flat and two-dimensional. Finding a location with depth will help, but another trick is to use a focal subject: a person, an animal, foliage, or anything you find interesting. Photographing a subject in the foreground will create depth and also highlight the effects of fog. The closer your subject is to the camera, the more contrast and saturation it will have, so use distance to your advantage. Get closer to your subject if you want it to stand out, or stay further away if you want it to be partially obscured by the haze. Or, take a hint from Tim Burton and capture hints of barren trees to give your shot an eerie vignette.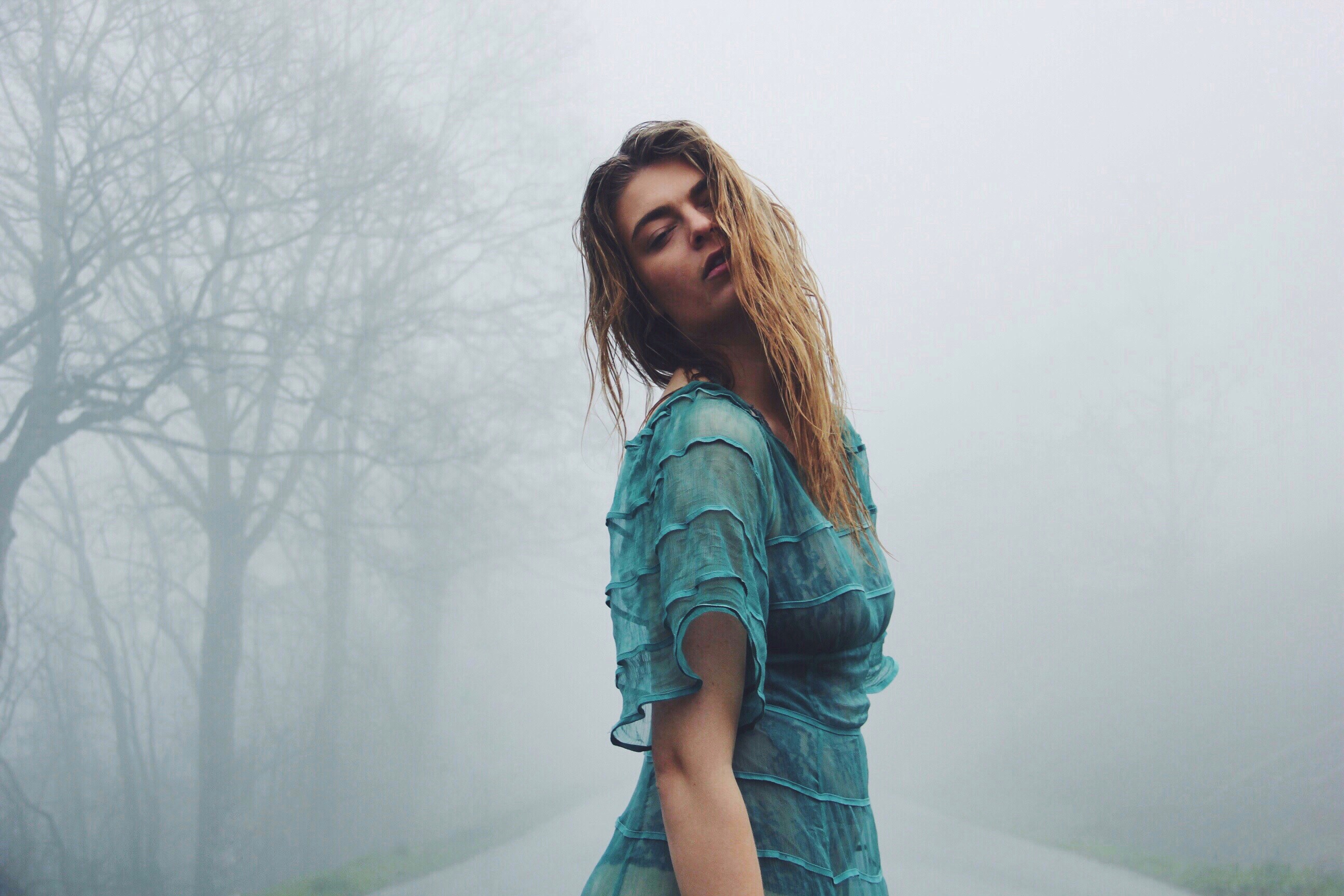 Think about what you're trying to capture.
Make sure that the fog plays a role in your images. Fog is best used when trying to capture shapes, light and mood. Nothing screams ethereal eeriness like a dark shape standing in the foggy glow of a streetlamp like it's on the poster of "The Exorcist." If you want to photograph biblical rays of light pouring in through an enchanted forest, or the silhouette of a lonely swan on a still lake, fog can make it happen.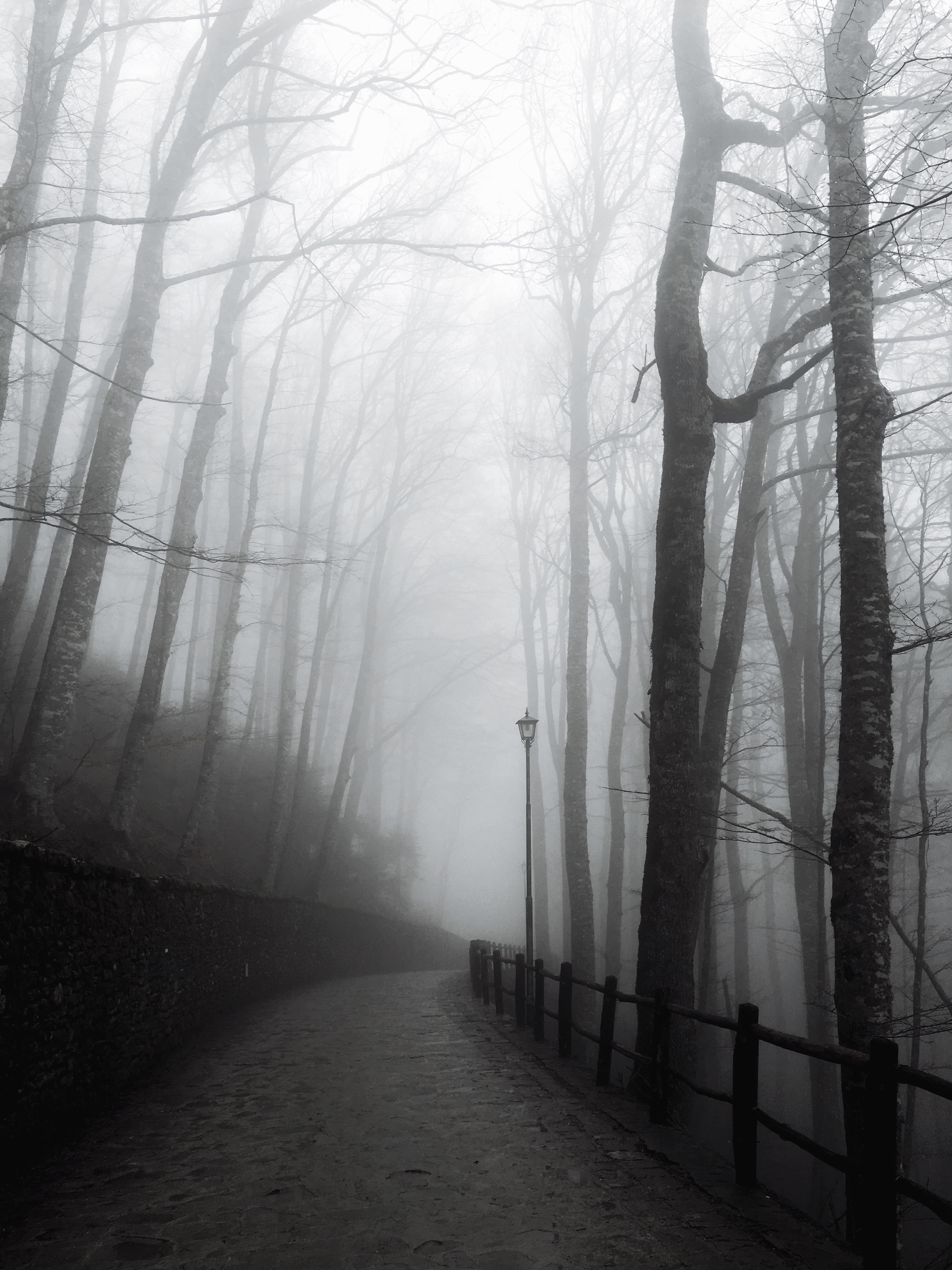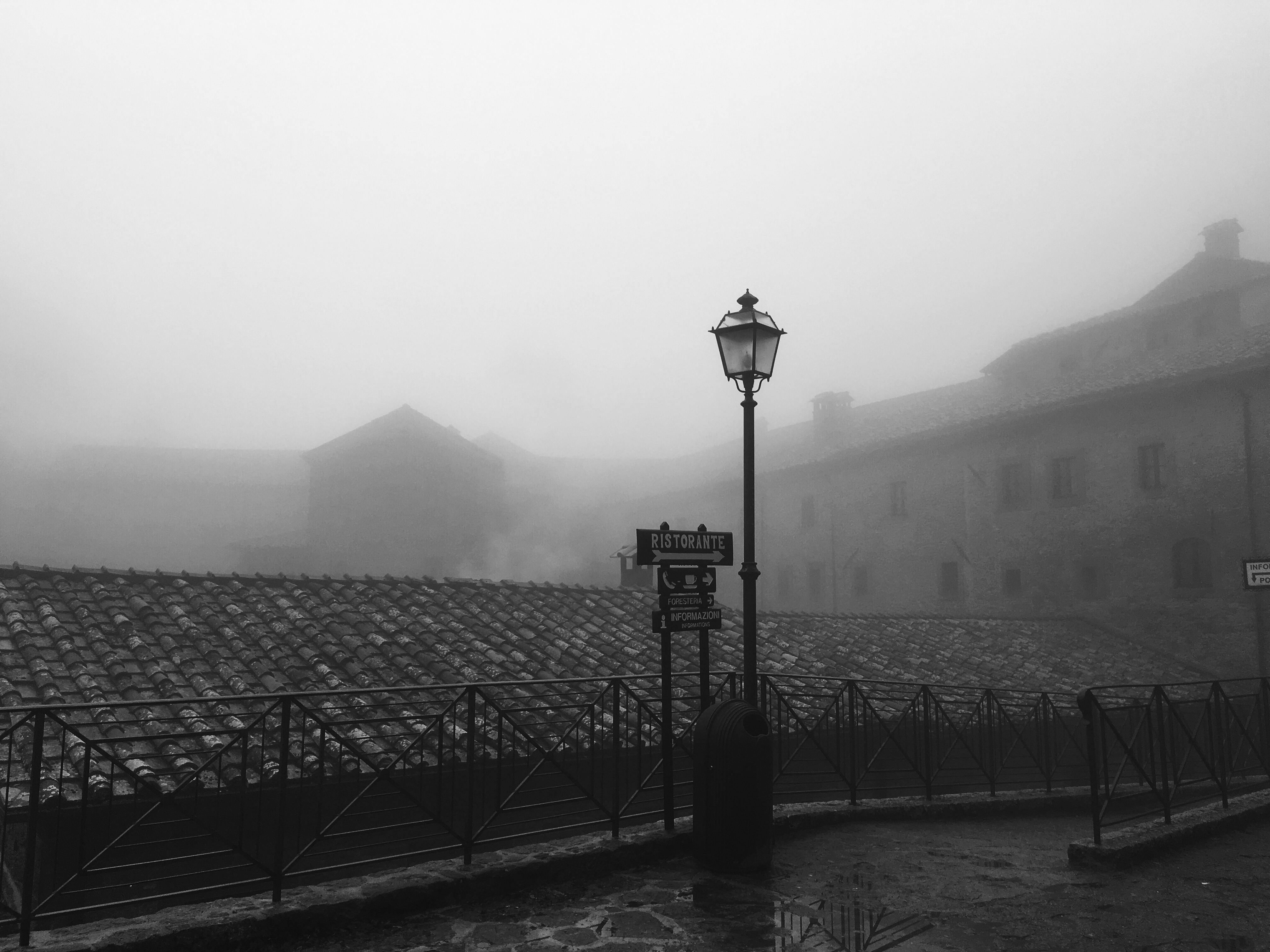 I've learned to see foggy days as wonderful opportunities for atmospheric images, instead of the dreary days they used to be. And now you can, too. Practice — or more so, experimentation — makes perfect, so don't get discouraged. Fog will try to trick you, but you're better than fog. I believe in you. Wake up early, grab your tripod and head to the valleys or forests or wherever the fog may be. And don't forget to bring a cloth to wipe the condensation off your lens.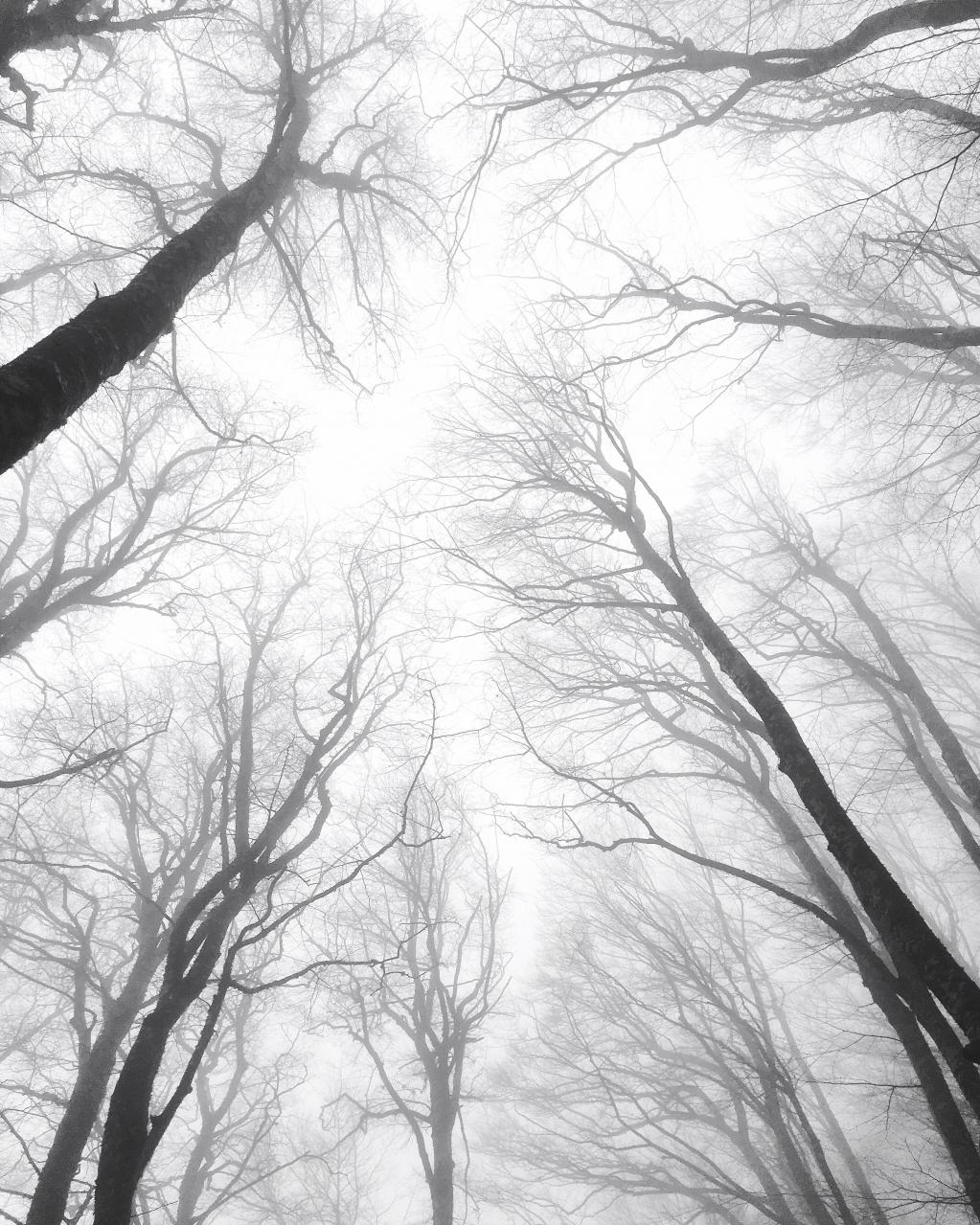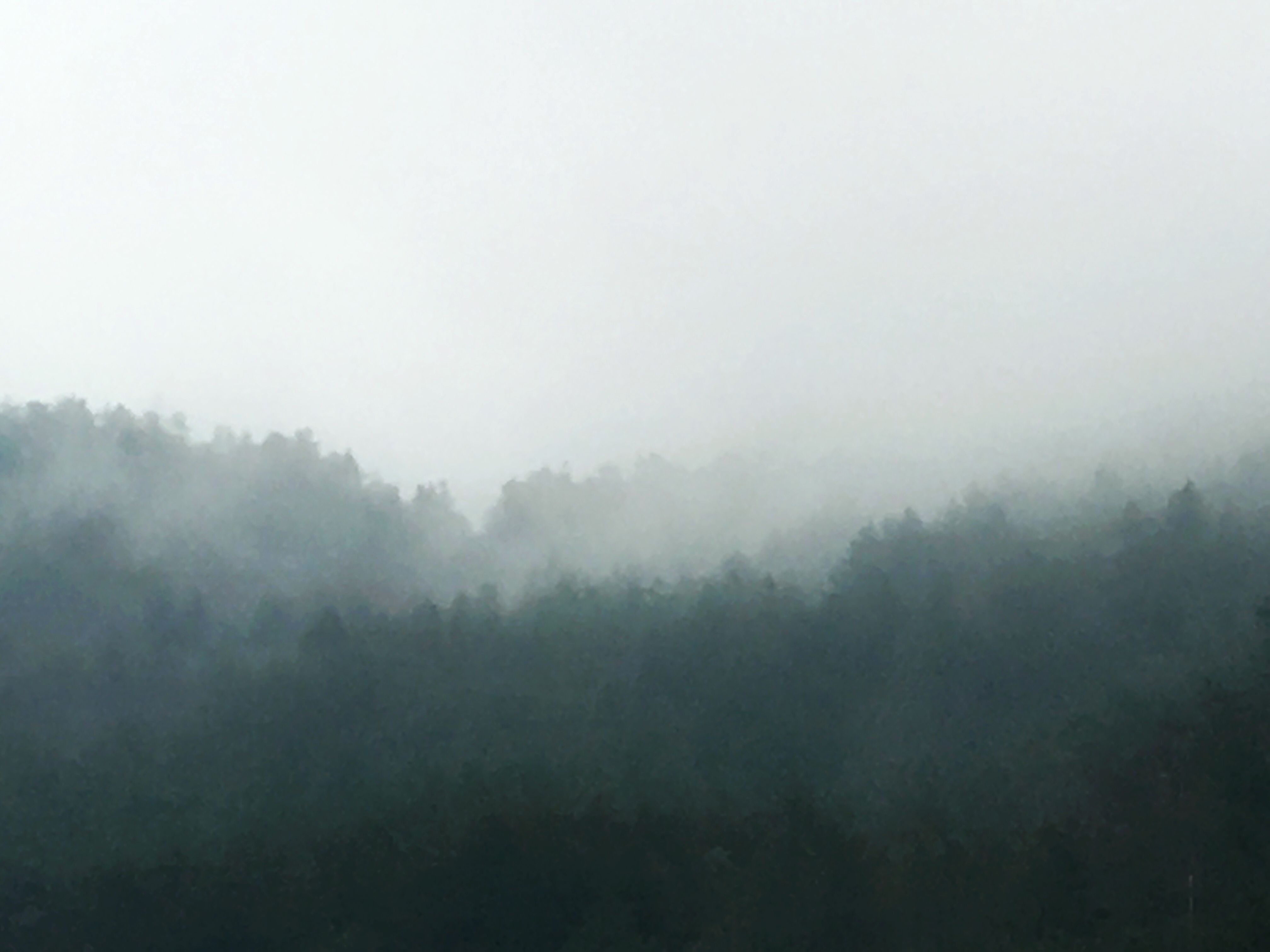 Picsart is a full ecosystem of free-to-use content, powerful tools, and creator inspiration. With a billion downloads and more than 150 million monthly active creators, Picsart is the world's largest creative platform. Picsart has collaborated with major artists and brands like BLACKPINK, Taylor Swift, the Jonas Brothers, Lizzo, Ariana Grande, Jennifer Lopez, One Direction, Sanrio: Hello Kitty, Warner Bros. Entertainment, iHeartMedia, Condé Nast, and more. Download the app or start editing on web today to enhance your photos and videos with thousands of quick and easy editing tools, trendy filters, fun stickers, and brilliant backgrounds. Unleash your creativity and upgrade to Gold for premium perks!
All photos by Danny Rothschild (@dannyrothschild).