Hey mamas! Mother's Day 2017 is coming up soon, and whether you're a mom, a mom-to-be, or you're just looking for the perfect Mother's Day gift for the mom in your life, we've got something we think you're gonna love.
Much like #TreeOfLife brelfie trend that was born here at PicsArt, we've been seeing lots of photo collages using Magic photo effects to create beautiful, whimsical maternity photos. We think they're gorgeous. They might even rival Beyonce's pregnancy photos (but really, who can say?).
In any case, the best Mother's Day gifts are personalized and thoughtful, and what could be more thoughtful than a custom photo edit for the kickass mom (or mom-to-be!) in your life? So here's how to make your own #BabyInBelly picture with PicsArt — you won't believe how easy it is!
Download PicsArt photo editor and collage maker for iOS, Android, or Windows

.

Tap on the pink plus sign at the bottom of the screen, select "Edit" and open one of your

pregnancy pictures

in the

photo editor

.

Tap on "Add Photo" and choose a picture of a baby or your sonogram. Adjust the size and place it over your belly. Use the slider to adjust the opacity.

Tap on the eraser icon at the top of the screen and erase the edges of the added picture. Tap on the check mark to confirm, then tap on "Apply."

Tap on Magic and choose the Midnight photo effect (we also love the Rainbow photo effect with this edit!). Pro tip: If you want to customize the photo effect, tap on the effect icon a second time to open the settings panel and play with the settings. Tap on "Apply" when you're done.

Tap on the arrow in the top right corner to finish. Save your edit and share it on PicsArt with the hashtag #BabyInBelly!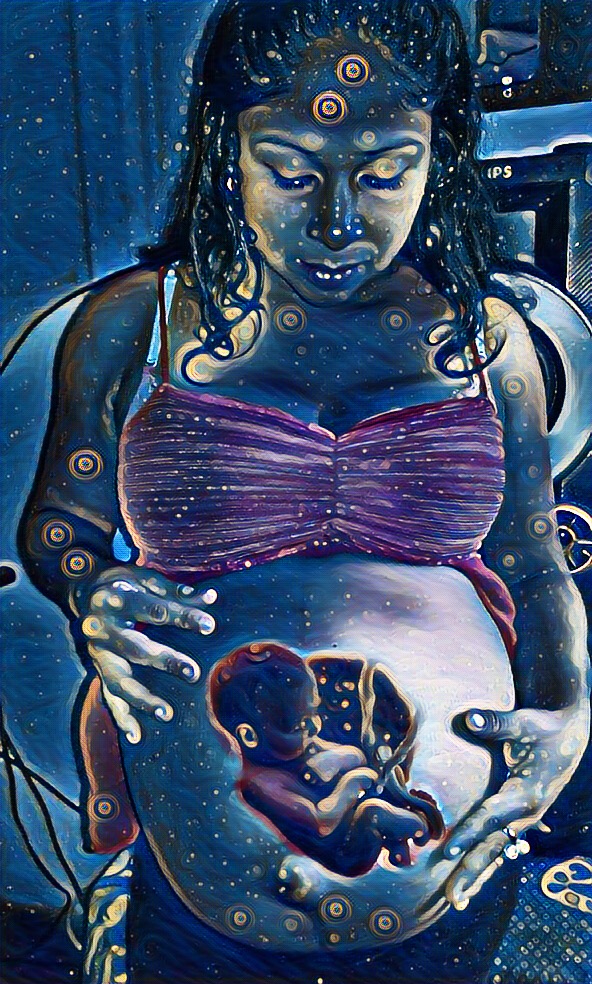 via PicsArt
PicsArt photo editor, collage maker and sticker maker is all about you. If you haven't tried it, you're missing out! Remix free-to-edit pictures into awesome collages and memes. Download the app to get in on the action.