The web is buzzing with the news that a viral photo of a huge spacecraft hovering over Italy may not, in fact, be an alien craft but instead a crafty PicsArt edit. Now, we challenge you to break the internet with your very own extraterrestrial sighting and tag it #UFOorNah.
Here's the original image so you can see and judge for yourself.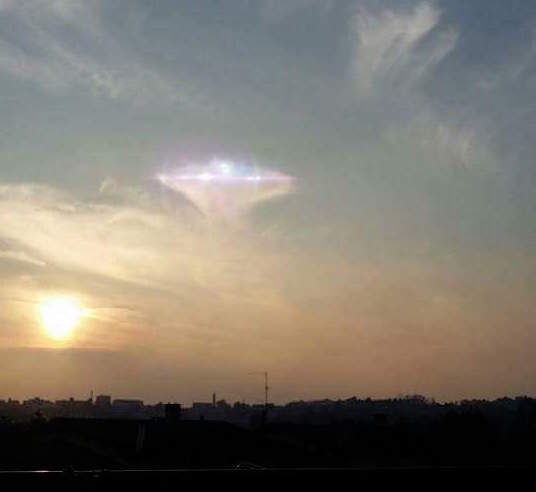 This crazy story all started in Lecco, Italy, when a man looked up and spotted what appeared to be the hazy but distinct outline of a huge alien spacecraft in the sky. Despite his shock, he managed to to capture the flying saucer with his phone before it dissolved into the clouds. His photo was shared on Facebook and the internet promptly freaked out.
But was it real?
A UFO hoax buster is now making headlines by arguing that the photo was created using PicsArt's Lens Flair effect. Our tutorial here lays out step-by-step instructions so you can make your very own convincing hoax. Tag your photos on PicsArt with #UFOorNah and we'll post our favorite here and on social media. May the force be with you.