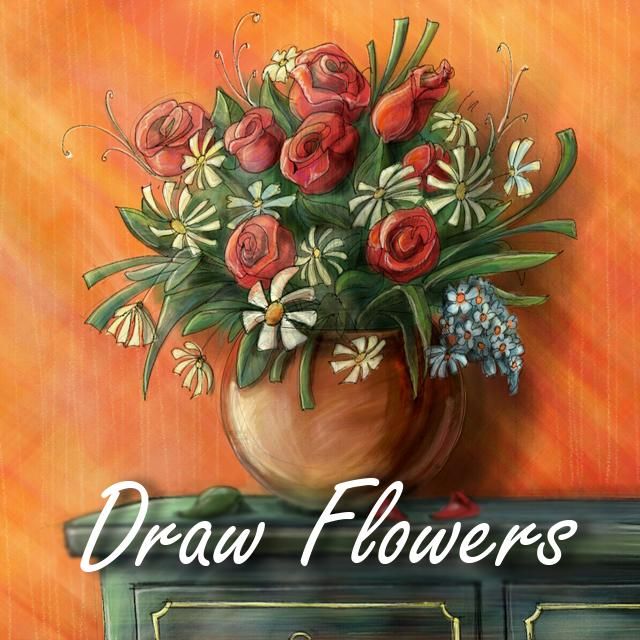 Celebrate International Women's Day and use PicsArt Drawing Tools to paint wonderful sketches of flowers for this week's Drawing Challenge!
On International Women's Day, we often show our appreciation for the female heroes in our lives by gifting them with flowers, and in several countries, different kinds of flowers are used as symbols for the day.
Flowers also make great subjects for drawing, because they come in endless varieties. Their soft colorful petals and countless shapes each have a different form of beauty, so you'll need to pick a special variety to paint this week, so that your entry is sure to stand out!
Celebrate Women's Day and paint flowers in appreciation of the achievements of women heroes all over the world!
Submission Rules & Deadlines
All drawings must be submitted between 9:00 AM (PST)on Saturday, March 8th and 3:00 PM (PST) on Sunday, March 9th.
To Submit your drawings wait for the tag which will be announced this Saturday at 9:00 AM (PST) on Facebook, Google+ and Twitter. You can also submit them directly in the "Contest" section of the app once submission begins.
How to Vote
Voting will begin as soon as submissions start at 9:00 AM (PST) on Saturday, and will last until 3:00 PM (PST) on Monday.
You can vote for your favorite images in the "Contests" section of the app or by visiting the "Contests" section of our website.
Non-Original Artwork Will be Rejected
All submissions must be original drawings created by users using only the PicsArt App drawing tools.
Users CANNOT copy images from our clipart files, other users, or the Internet.
Images that don't meet the requirements above will be removed, to ensure fair voting opportunities for authentic drawings! Thank you.