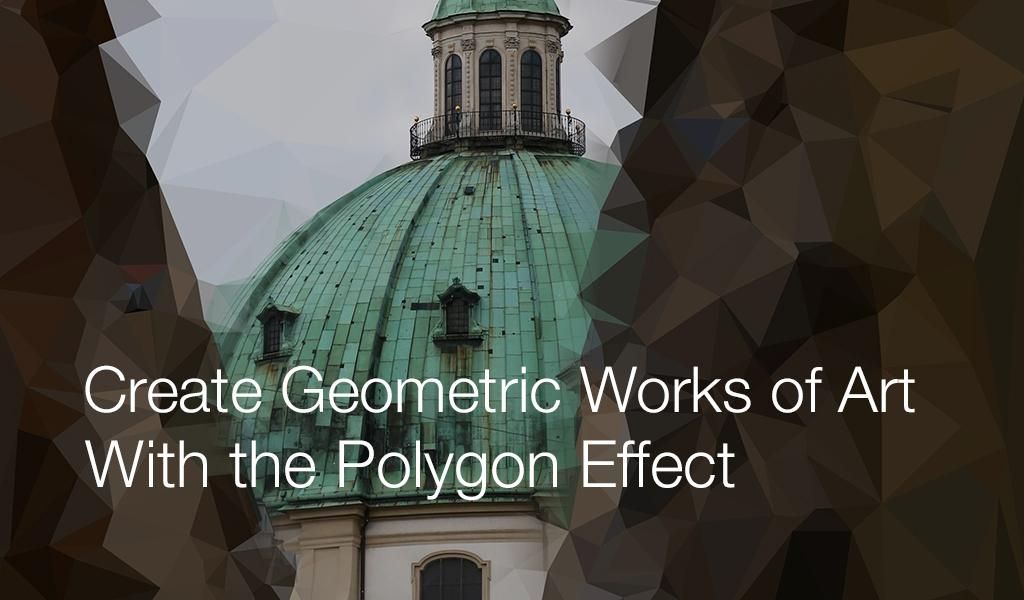 The Polygon Effect allows you to create low-poly images with just a few taps of the finger. Read on to learn how to use the photo effect, and then share your own creations with the hashtag #PolygonEffect.
Step 1: Open Effects Menu
Open your image in the photo editor. Tap on Effect to open the Effects menu and select the Artistic section.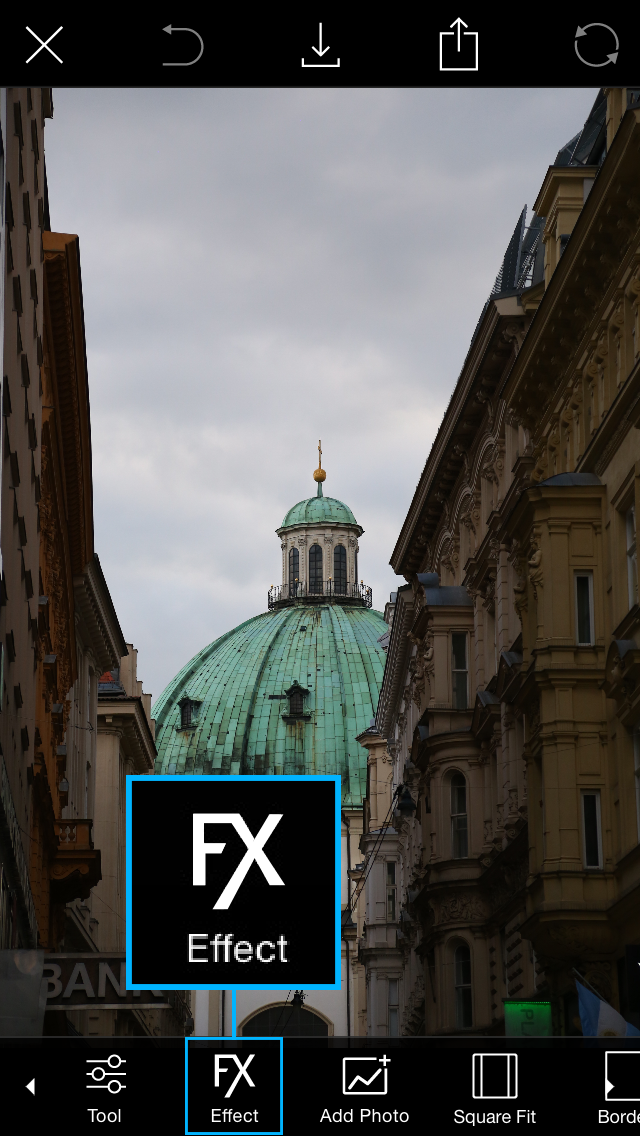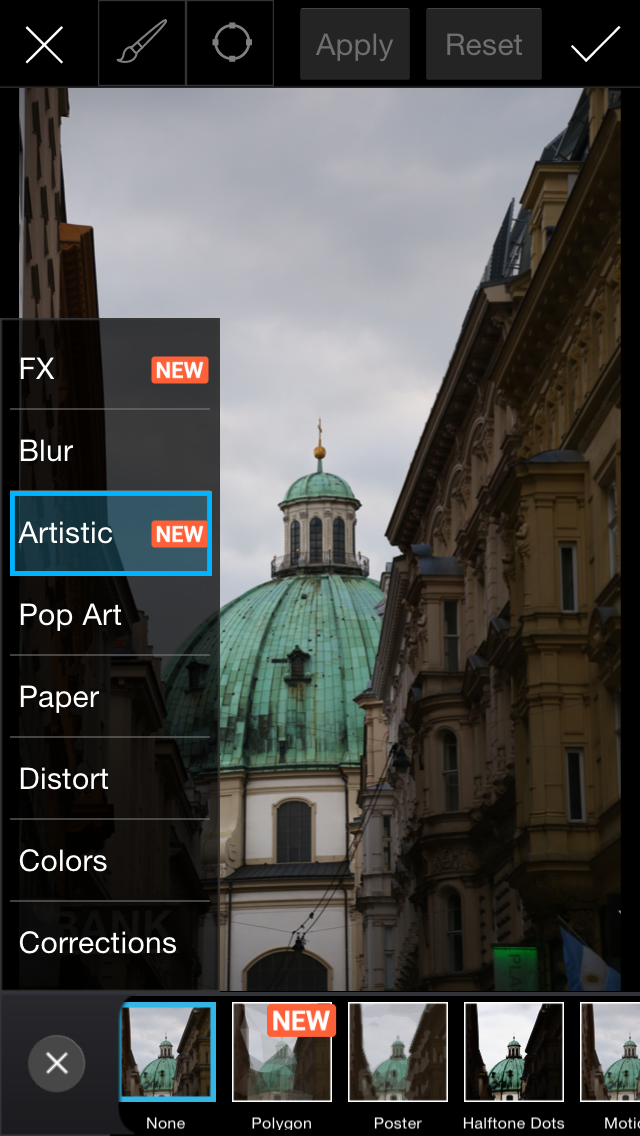 Step 2: Select Photo Effect
Select the Polygon Effect. Tap on the paintbrush icon.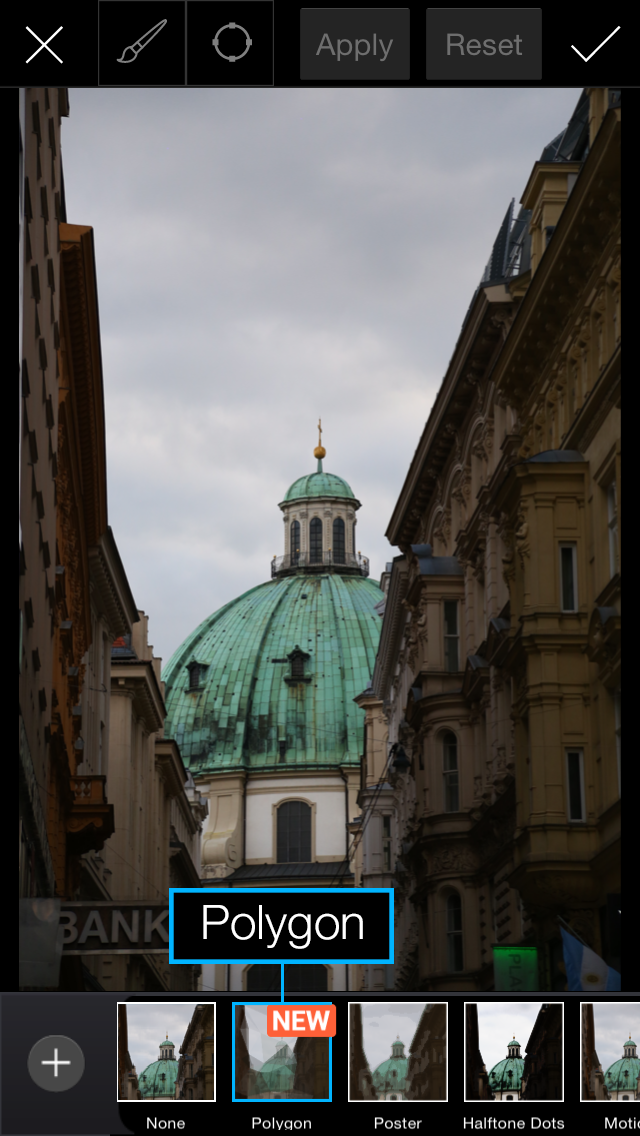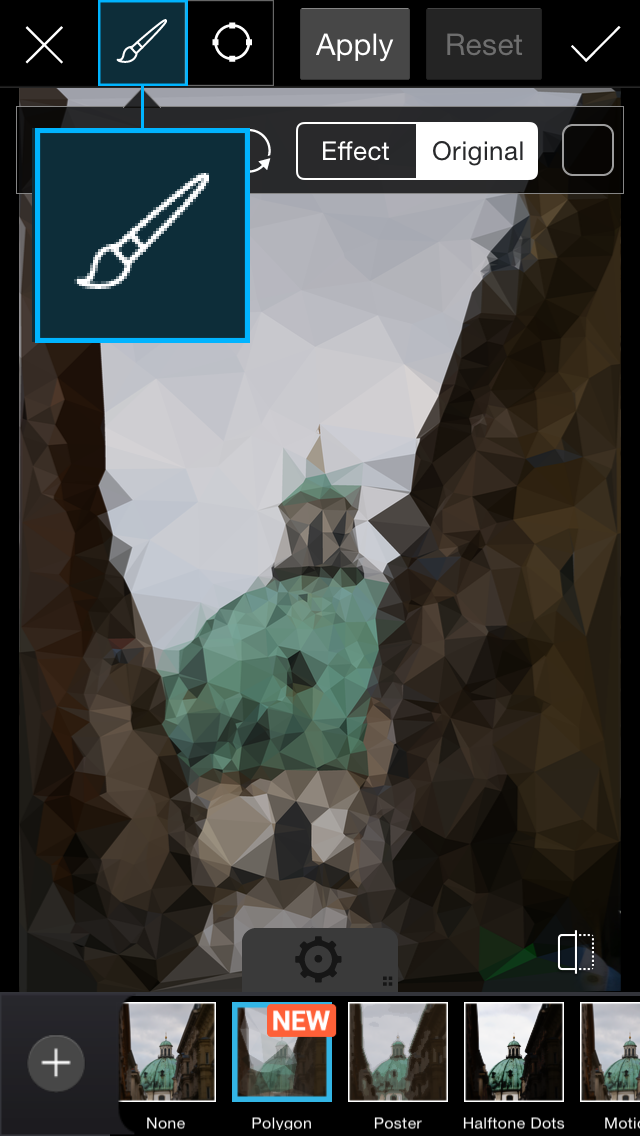 Step 3: Erase Effect
Use your finger to erase the Effect on some parts of your image. Tap the check mark to confirm. Save your image and share it with the hashtag #PolygonEffect!