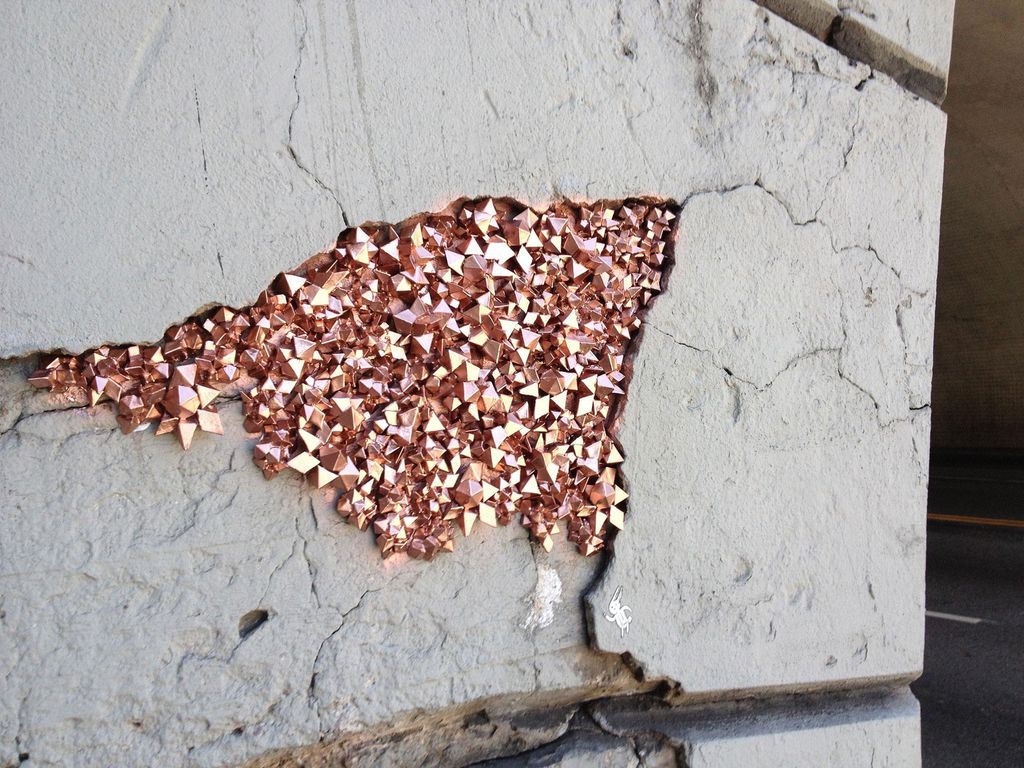 Imagine you are out and about in Los Angeles. You grab a burrito to-go and lean against a brick wall to chow down, when you notice something strange. One of the bricks is missing, and in its place is a cluster of metallic-colored jewels glittering like radioactive diamonds!
Has American infrastructure gotten so old that bricks have begun to crystallize under their own weight? Has someone poisoned your burrito? No, in truth you've just stumbled upon Urban Geode, a street art project by LA-based artist Paige Smith. She has been gluing clusters of gem-like paper sculptures called geodes into the nooks and crannies of city streets.
"Geodes are formations made and found in nature and my process of using man-made materials and placing them in major cities concurrently signals the tension between nature and industry and celebrates the beauty of urban space."
The geodes are made by hand out of paper or individually cast resin. Part of what makes them so enticing is that there is something realistic about their shape, like an exotic mineral or gem that you might find in a cave or deep below the earth—but not in a phone booth! The overall effect is so out-of-place, original, and undeniably beautiful, that it's impossible to ignore.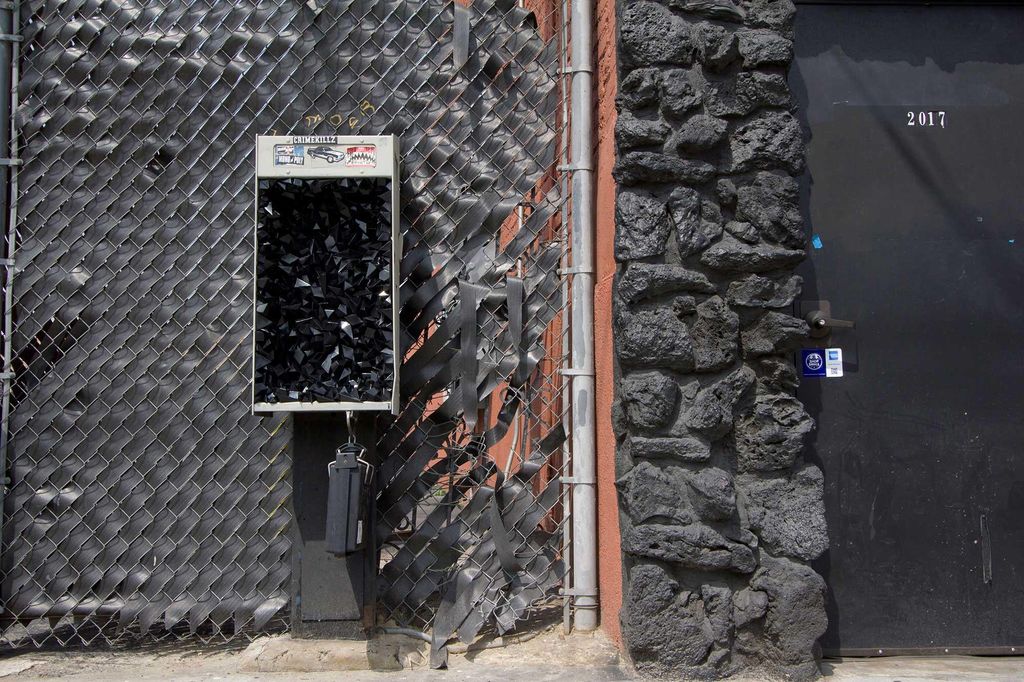 One of the interesting things about Paige is that she is someone that seems to have been wired from the very beginning for her particular form of art. "When I was a kid, I was always making and building things with my hands. I would try to build Rube Goldberg machines, sew, make toy cars out of cardboard, anything physical… it was always easier for me to realize something three-dimensionally."
Paige grew up in Dallas, born to a long line of Texans. She studied design communications at Texas Tech, then packed her bags for San Francisco to pursue a design internship and explore new waters. It was a book, however, that ended up really setting her on her own path. "After working in design for about six years, I picked up a book on tactile design that changed me forever. It was that 'aha' moment in which I thought, 'you can actually do this?!'"
She discovered which material she wanted to work with soon after that. "I immediately fell in love with paper as a medium; it is so flexible and powerful at the same time."
Not everything came quickly though. Paige had to divide herself between commercial design and her passion, working long hours to get Urban Geode off the ground. "It's a tough balance! I spend a lot of my 'free' hours working on my artwork, and that was the only way to get started." Great art is part inspiration, part hard work.
Still, Paige never slights her commercial work, taking an attitude towards it that keeps her on the path of artistic growth. "When taking on commercial works for my art projects, I always try to make sure there is value for me in the work. Am I trying something new? Is it in line with my own vision? Is it aligned with a brand I relate to?"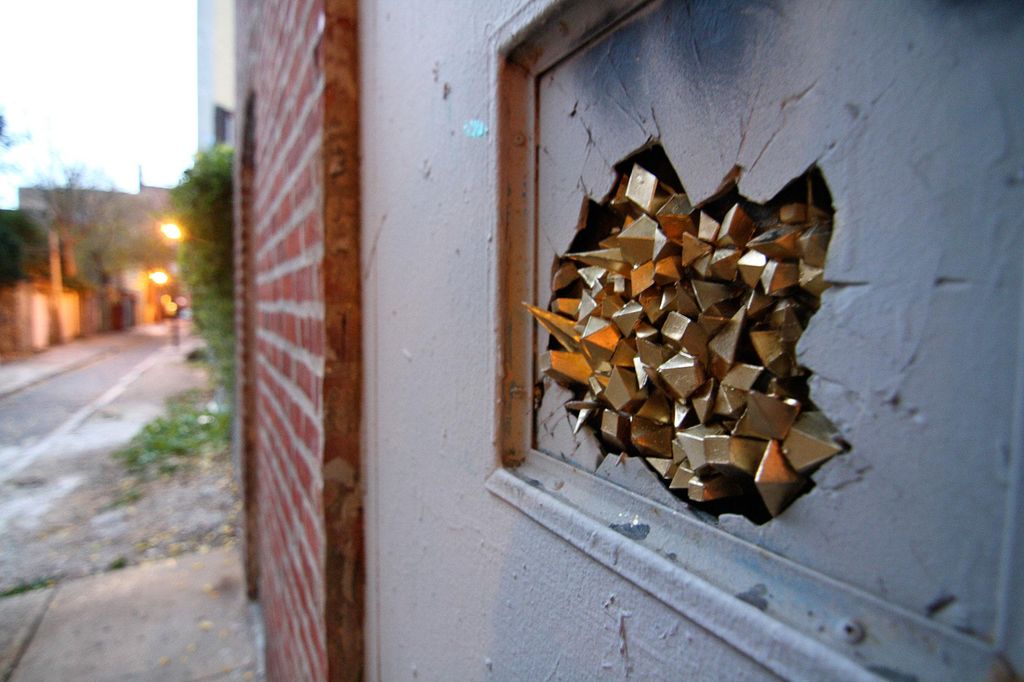 Urban Geode continued to grow and evolve, when unexpectedly around three years ago, the project started to take roots outside of LA around the world—a suprise that has led to some amazing artistic collaborations. "It first came about because a woman in Amman, Jordan reached out and said she wanted to do the project too. I had just figured out how to cast my pieces out of resin versus paper and thought, 'I can send these to her!' I asked if she'd like to put my pieces up in her city and she was happily willing."
Since then, successful geode installations have cropped up in Jordan, Turkey, Australia, South Africa, Korea, and France. Paige has also traveled to Madrid, Bali, Philadelphia, San Francisco, and Istanbul to install geodes herself.
"This is the most unexpected part of the project when I began it three years ago—but has turned out to be my favorite and most interesting aspect… I do allow them to have some of their own vision, such as what colors they use and where exactly they place them. I want them to "curate" my work in their city as they see fit."
Today, Paige has several large installation coming to Los Angeles, more public art, and a show on the way. She will soon be launching a website exclusively dedicated to global participation, and has sent out 20 packages of geodes around the world in the last two weeks alone. Keep an eye out for them in a storm drain near you.